Last Updated on March 8, 2022
Currently, there are a series of requirements for cleaning and disinfecting workspaces and houses. There are programs and recommendations issued by the World Health Organization.
In this sense, there is a specific cleaning and disinfection plan for each type of activity. You must follow effectively to fulfill this responsibility. It is also essential to continually review and validate cleaning methods to verify their degree of effectiveness and compliance.
What is Cleaning?
Cleaning is an action to remove foreign substances from a subject. You can do this by washing or scrubbing with soap and water or detergents. In some instances, you can use enzymatic products, rinsing, and drying.
The cleaning process can be manual or mechanical. Manual cleaning eliminates a large number of pathogens on the surface of the materials through the prewash, scrub, rinse, and dry processes. The mechanical process, on the other hand, can make the work easier.
Here are different techniques of bacterial sanitization from the pros over at Basmh Cleaning Services Dubai:
#1 Manual Cleaning
Here are some terms people use in the manual cleaning process:
It is an operation to eliminate a contaminated object or surface to make it biosecure, by removing and dragging.
It is a physical process to remove traces of fats, oils, glucose, and organic remains or mineral residues from surfaces and objects. This is a prior step to using sterilization and disinfection procedures.
The cleaning and disinfection agents used in washing must contain emulsifying and surfactant properties. You must do this at different temperatures depending on the type of dirt you want to handle. Hot water to remove fats, oils and minerals, and cold water to remove sugars and proteins.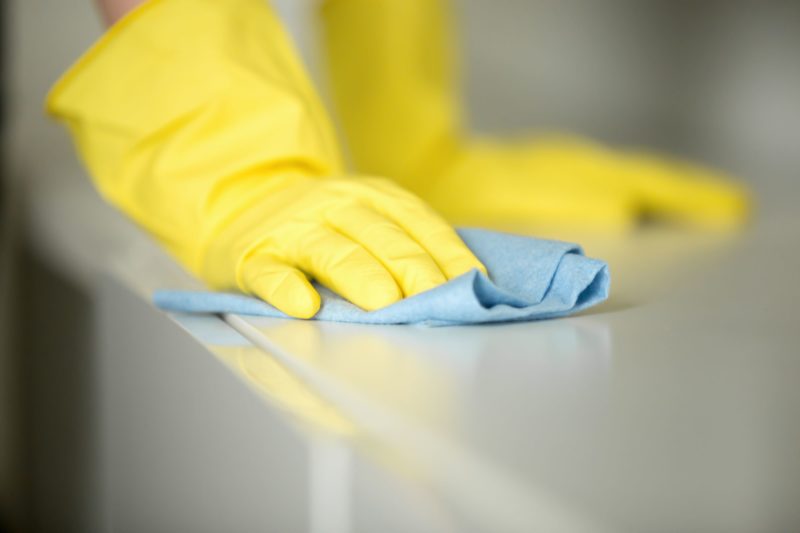 Among the cleaning agents used for washing are Caustic soda, surfactants, softening stabilizers, abrasives, and enzymatic detergent. This type of detergent removes organic matter or proteins that do not deteriorate the materials and are easy to rinse.
It is a process carried out with plenty of water to get rid of any remaining dirt and soap.
It is an action that serves to eliminate the humidity conditions in which the bacteria can reproduce more easily again, using hygienic means such as air, paper, or disinfected cloths.
#2 Mechanical cleaning
This action is done by using different mechanical equipment, such as machinery pressure cleaning with chemicals, steam cleaning, cleaning cryogenic projection particulate dry ice at high pressures, automatic chains industrial washing including washing process, rinsing, and drying.
#3 Ultrasonic cleaning
With this type of disinfection methods, it is not possible to remove the embedded dirt. However, it serves to complement manual cleaning. Cleaning is still an essential step in hygiene.
This technique is always other preparatory processes superior disinfection later, as the presence of dirt acts as a barrier against the agents used in disinfecting, neutralizing, or frenándolos.
#4 Disinfection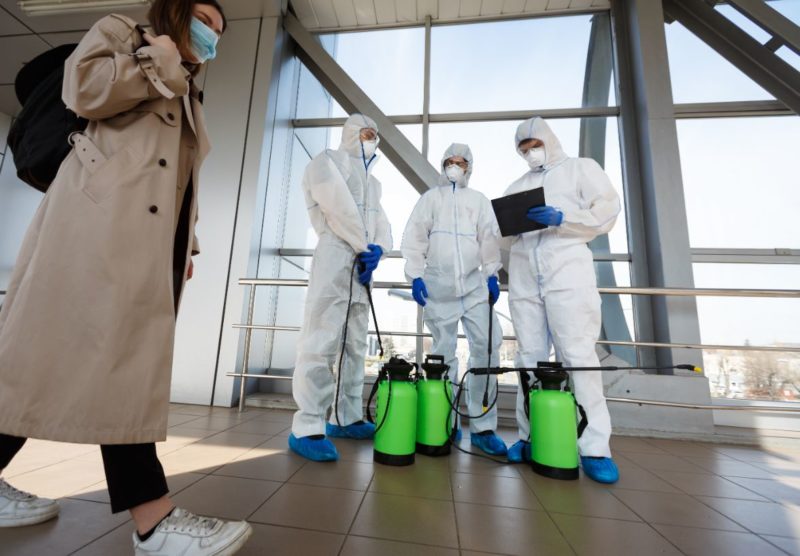 These are cleaning methods that reduce microbial contamination more intensively. It destroys pathogens both in environments and on surfaces and objects.
By disinfection, you can destroy vegetative forms. However, it does not eliminate bacterial spores. Disinfection procedures can be physical or chemical.
Disinfection methods with physical procedures
Disinfection by heat or pasteurization: It is a process to which liquid substances are subjected without reaching the boiling point. The liquid is usually kept at a temperature of about 65º for a quarter of an hour to destroy pathogens.
2. Ultraviolet radiation: It reduces but does not eliminate the microbial load. However, due to its low penetrating power, it is not considered a sterilization process.
Disinfection methods with chemical procedures.
They usually appear in a liquid state and are characterized by blocking some vital functions of the cells of the microorganisms that cause their death. Disinfecting agents can be classified in different degrees for their effectiveness. There are different types of disinfectants :
Low-level disinfectant products: They reduce or eliminate only some pathogens, but not spores or viruses, and they also have little fungicidal power.
Medium level disinfectant products: In this group are phenols and sodium hypochlorite that kill some bacterial spores, fungi, and viruses.
High-level disinfectants: They kill all kinds of microorganisms, among these compounds are peracetic acid and aldehydes such as disinfectant formaldehyde. However, they can also be considered sterilizing agents. Some of these cleaning and disinfection products can be very irritating and toxic in their handling. Therefore, they must be used with plenty of ventilation, in addition to rinsing objects and surfaces to remove residual residues.