The rise of social media apps like TikTok, Instagram, Likee, and Dubmash has allowed people to pursue their hidden talents and hobbies. One of them is to create covers of their favorite songs to showcase their singing talent to the world. If you also have a hidden singer inside you, you will need a great vocals remover tool to get the instrumental version of your favorite songs.
To ensure that nothing stops you from nurturing your hidden talent, we have an excellent alternative tool to remove vocals Audacity from music tracks. Stay with the article to learn how to easily remove vocals from video and audio files.
Overview of the Easy-to-Use and Powerful AI-Based Vocal Remover Tool
When looking for a tool to remove vocals from songs, we recommend you choose a tool that provides fast processing speed, excellent quality, and a straightforward method. Wondershare UniConverter is currently the best vocal remover tool in the market. It is a video converter and editor that allows you to convert and edit video files in various formats.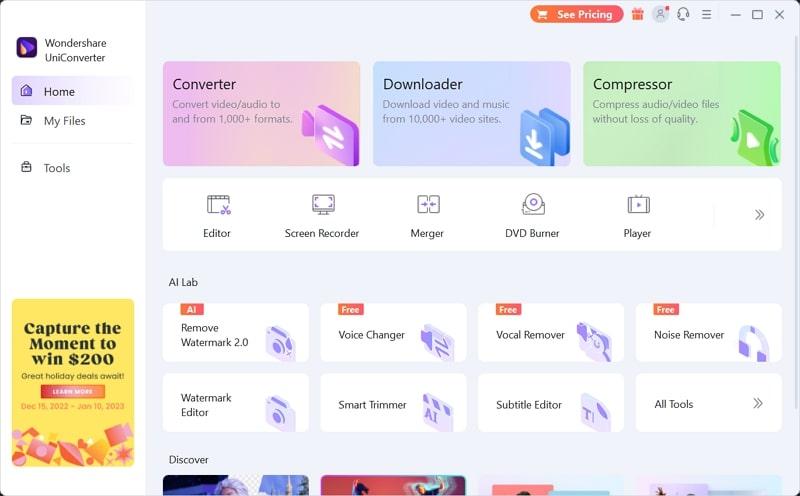 It has many other excellent features, like vocal remover, that make it a complete solution. It also allows you to edit, play, convert, compress, record, and merge audio and video files. This video converter can also be used to download videos from online platforms such as YouTube and Vimeo, and you can also use it to burn videos to DVD or Blu-ray.
Download Wondershare UniConverter for Free Today and Get the Best Vocal Remover Results >>
User Interface of the Best Alternative of Audacity Vocal Remover Feature
The interface of UniConverter is designed for user-friendliness and provides a dynamic and elegant look. All major tools are located at the main interface, making it an intuitive and easy-to-use tool. The left side of the screen contains a small toolbar that allows you to access all tools and your processed files with one click. A small icon tray at the top right corner can be used to log in, access online support, or view different guides.
How to Remove Vocals from Your Favorite Music Tracks
It is a simple and quick process to remove vocals from a song in the UniConverter. You are ready to remove vocals if you have downloaded and installed this tool on your computer. These steps can be followed to easily remove vocals from your favorite music tracks:
Step 1: Launch the Tool on Your Computer
Open the UniConverter on your computer and move to the "AI Lab" section. Here click the "Vocal Remover" option, and a window will open where you need to import your music files. 
Step 2: Remove the Vocals from Your Songs
The music files can be imported either using the "+Add" button or the drag-and-drop method. After uploading the files, AI will start analyzing them to remove vocals. Depending on the size of your files, it can take a few moments to a few minutes.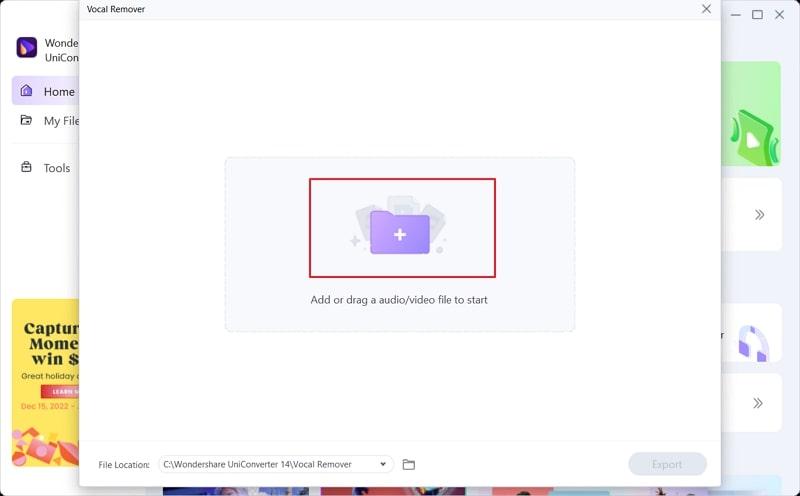 Step 3: Export the Music Files
Once the vocals have been removed, you will get two separate files for vocals and music. You can use the "Export" button located in front of the files to save the required files on your computer. 
The Speed and Quality of Our Suggested Vocal Removal Tool
If you choose Wondershare UniConverter to remove vocals from your favorite songs, you will get the fantastic speed and high-quality results. The process of eliminating vocals is swift and follows a lossless algorithm that ensures there is no quality loss. It also supports multiple music file formats to remove vocals, and no internet is involved. The file formats supported by this tool for vocals removal include MP3, M4A, WAV, OGG, MP4, MOV, MKV, AVI, etc.
Unlike other tools, there is no file size limitation regarding vocal removal. It is an ad-free tool that is free to use for a limited time. This tool also requires no manual input when you separate vocals from an audio or video file. Most importantly, it allows you to remove vocals from music files in batches, saving you time. 
Other Major Features of the Best AI Vocal Remover Tool
Removing vocals from a song isn't the only best feature of Wondershare UniConverter. It has a wide range of tools, making it a perfect toolbox for video and audio files. Below we have mentioned a few of the fantastic features of this tool:
Noise Remover:

The Noise Remover feature in this tool allows you to remove different kinds of background noise from your video files. It can remove background noises, such as echo, static, traffic, humming, etc., to make your audio or video clear.

Edit Video/Audio:

This tool has an excellent audio and video file editor. You can use options like trim, crop, add effects, apply filters, change settings, and many others to edit your media files. 

Convert Video/Audio:

It is a complete video and audio converter that can convert your media files into numerous formats. It supports over 1000 formats for video and audio conversion. All the conversions done with this video converter follow the lossless algorithm.

Voice Changer:

Using this feature, you can easily alter the pitch and tone of your voice in your video or audio files. It also provides five pre-set voice emulators to hide your voice to protect your privacy.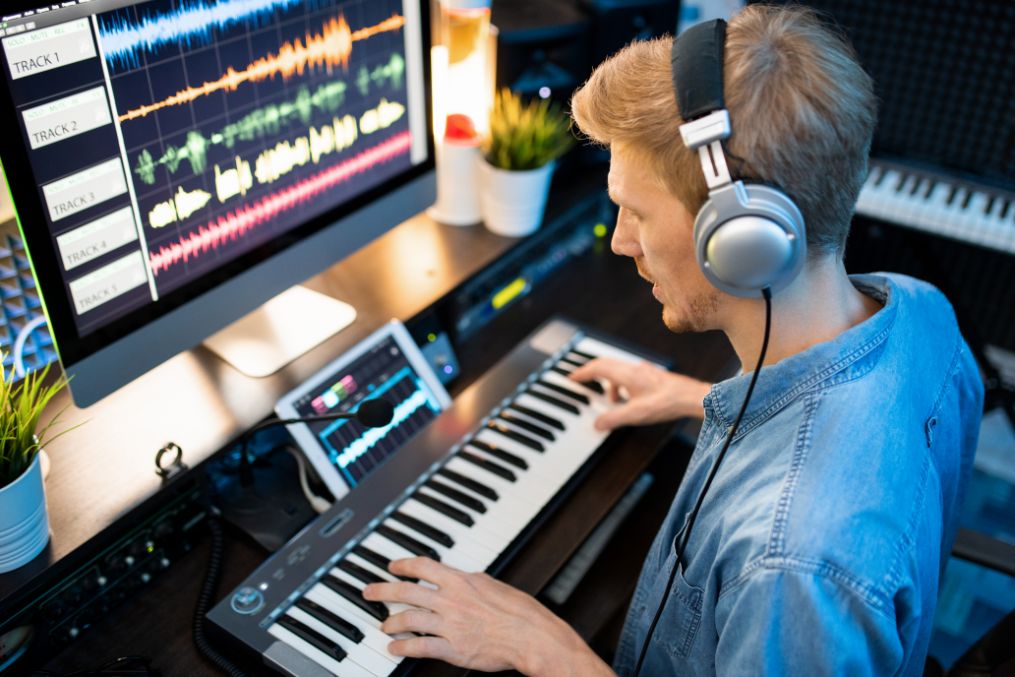 Conclusion
Aside from creating covers of your favorite songs, you can also use instrumental music to go karaoke and sing the songs with your friends. It is nothing less than a laborious hassle to scour the internet for instrumental versions of your favorite music. Wondershare UniConverter is an ideal tool to have, as with its help, you can remove vocals from the songs anytime you wish or need. This tool is also the complete solution for all your troubles regarding audio and videos.