Last Updated on March 8, 2022
YouTube strongly frowns upon stolen, inappropriate, and rule-breaking content. While the platform is free for all, you can't just post anything you want. Uploaders are highly urged to follow the community guidelines while posting content.
If you stumble on content that you feel breaks YouTube's terms and conditions, you can either flag or report it. You can flag videos that you feel are age-inappropriate or too explicit.
Let's dive a bit into the details.
Flagging
YouTube receives multiple hours of uploads every day. Evidently, it's impossible for the staff to review every clip. As such, the platform allows users to flag improper content so the community remains safe and valuable to many people.
When you flag inappropriate content on YouTube, you immediately turn the attention of the staff members to it. After a short while, the video is placed under review and you (as the reporter) will be notified of the pending review.
Reporting
YouTube users are also allowed to report videos that go against the code of conduct. This is the second-best option for those who feel like flagging isn't enough. In most cases, people report videos that violate copyright policies.
Besides copyright infringement, content that is rife with graphic violence, hate speech, malicious attack, or predatory behavior is also considered inappropriate. Let's learn a bit about the reporting process.
How It Works
Any reported video is not taken down right away. Instead, an in-house team launches an investigation to ascertain the legitimacy of the claim. This is a just process that protects other content creators from the malicious intents of miscreants.
A video can be taken down if the content is found to be inappropriate or is in violation of YouTube's terms and conditions. Want to report a video? It can be done in a few clicks as shown below. 
Steps on how to report a YouTube video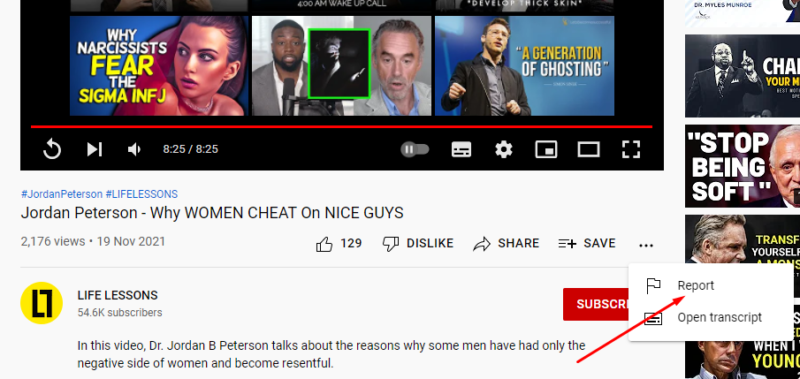 Open the video you wish to report

Below it, there is the Like, dislike, share, and save buttons 

After the save button, there are three dots. Click on them

Now, click on the report button, provide a reason and it will be sent to YouTube reviewers.
YouTube has an in-house team of reviewers who work around the clock for 7 days. This means you can flag inappropriate and rule-breaking content at any time of the day.
Reporting copyrighted content
Copyright infringement is taken seriously not just by YouTube but by many online and offline brands. For this reason, YouTube will require extra details as to why you think the video contains stolen materials.
To begin with, you must provide an explanation behind your allegation. Secondly, point out exactly the stolen content, and thirdly, link to the source. You will also be required to provide the contact info of the person the property belongs to. This will allow admins to do a follow-up.
Issuing strikes
YouTube will remove any video that breaks its terms of service. Warnings are issued in the form of strikes. The first one doesn't carry stern consequences. If the second one comes in within six months from the first one, the uploader will be banned from uploading another content for two weeks.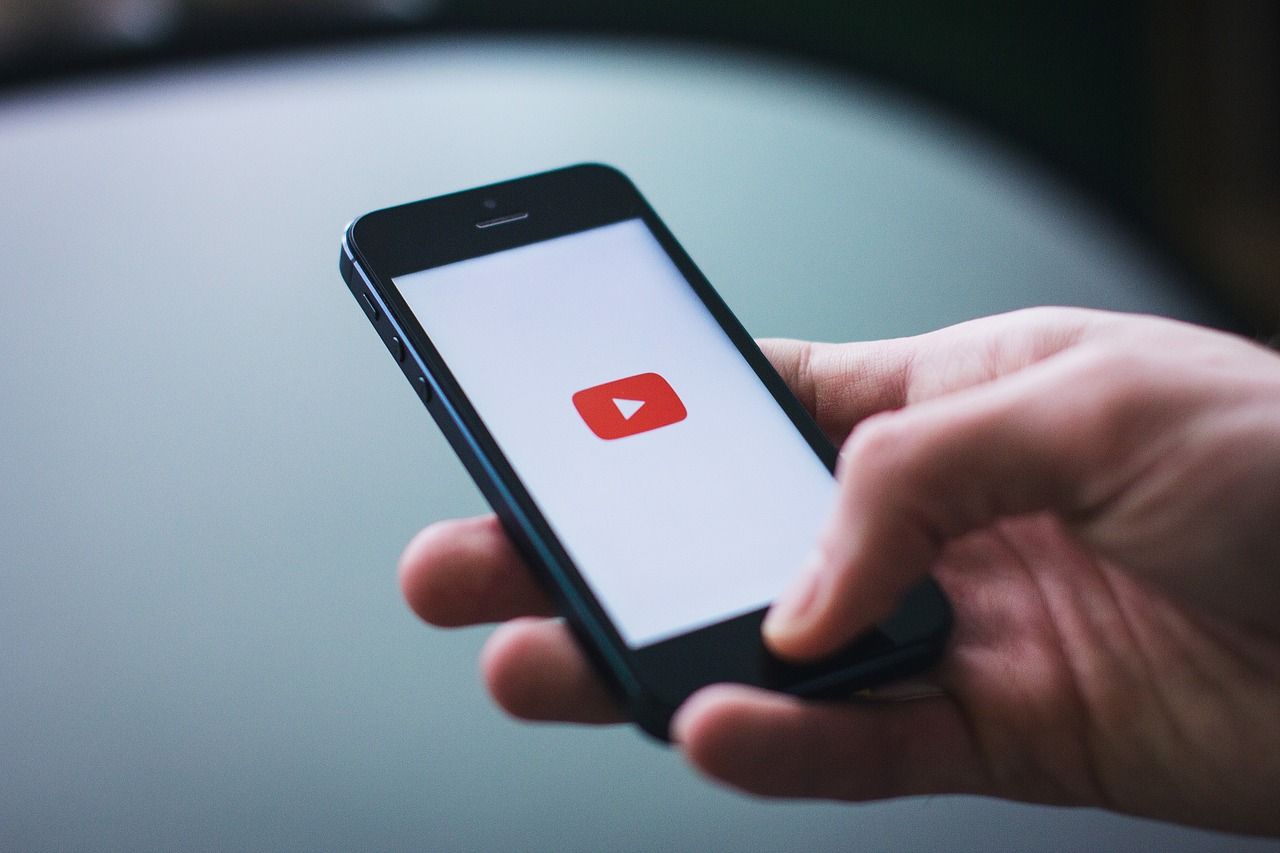 If the third strike happens within six months, the YouTube channel in question gets terminated for good. If the account is not closed, then some features are limited. In some cases, content that is deemed unsuitable can be removed for safety purposes and the uploader doesn't get punished.
Accounts with strikes will be required to take YouTube's Copyright School course in order to have them (strikes) removed.
Do reporting and Flagging reveal your identity?
YouTube doesn't reveal the identity when someone flags or reports a video. However, they will go-ahead to put the video under review and notify the uploader about the filed report.
How many flags does it take to remove a video?
A single flag is enough to have YouTube remove content from the site. In the case of a report, strikes are offered up to a maximum of three times before account termination is issued.
What offenses can result in immediate YouTube account termination?
YouTube can terminate an account without warnings or strikes if suspected of promoting or endorsing predatory behavior, harassment, impersonation and severe abuse. Accounts that violate terms of use numerous times can also be deleted. 
That's it for now, do look around for some more interesting reads. Sayonara.