Last Updated on January 25, 2022
Have you and your spouse recently decided to get divorced? Are you looking to save money and considering the option of getting a divorce without an attorney but don't know where to start? If you are unsure of how the divorce process works without a lawyer in California, then this article is for you.
Nowadays, more and more couples want to file for divorce without looking for an attorney. There are many reasons for this trend:
Keep things civil for the children
Divorce is hard on everybody involved, most of all children. The psychological impact of parents breaking up can have lasting effects on the psyche of a child. Studies show that children that go through bitter divorces with combative spouses have a harder time dealing with divorce and often act out or become depressed.
Couples that want to minimize the psychological effects on the children need to keep the process civil. Never fight in front of the children, never force the children to take sides, and never talk badly about your spouse in front of the kids.
Keeping the processes quick and easy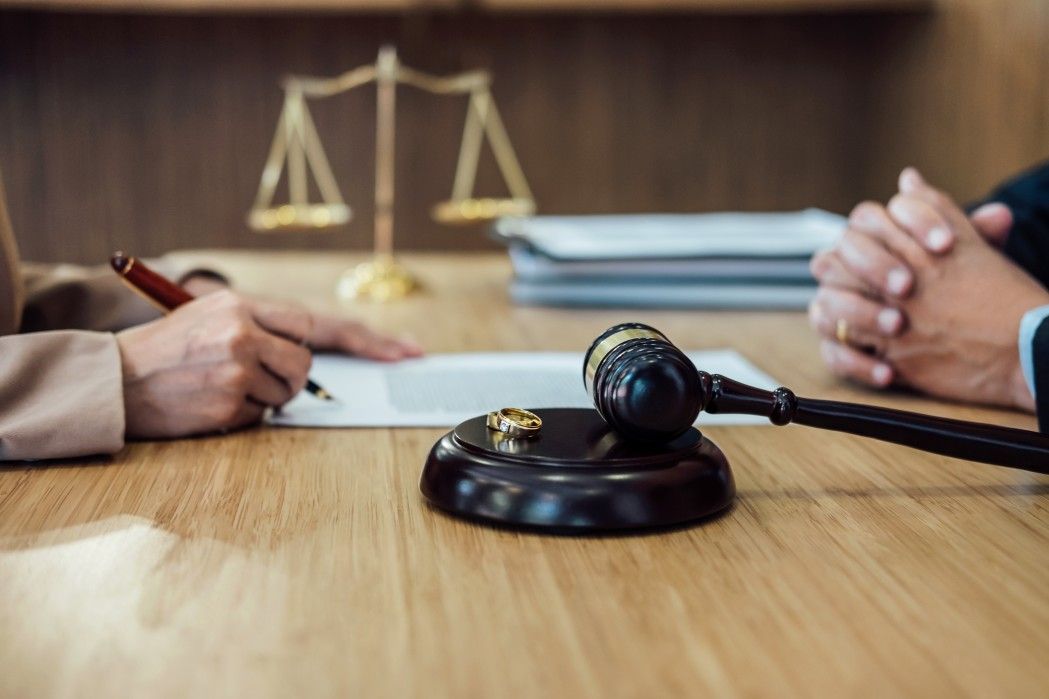 Some divorces can take 2-3 years to complete in cases where couples have to go to trial to resolve their case. Contested divorces are more emotionally draining, and when your family secrets are revealed in front of strangers in a courtroom, it can be embarrassing too. Couples find the process overwhelming and just want it to be over with as soon as possible.
If spouses are willing to compromise and come to an agreement of all the terms of their divorce, it can be settled out of court without the need for an attorney. An uncontested divorce simplifies the process and allows you to complete your divorce in the shortest possible time.
Save money on attorney's fees
Divorce lawyers can cost you anywhere between $10,000 and $60,000 for a contested divorce, depending on the length and complexity of your case. Since attorneys charge by the hour (usually between $300 – $700 each hour), the longer the process, the more costly it will get.
For uncontested cases where an attorney's role is limited mainly to assisting with divorce papers and related formalities, the attorney usually charges a flat rate of around $1,500. Many couples see this as a waste of money.
If you and your spouse have agreed to proceed with the dissolution of your marriage as an uncontested divorce, there are cheap options for getting a divorce without an attorney. If your divorce is simple enough, you can do the entire process on your own with no 3rd party assistance. This is known as a do-it-yourself ("DIY") divorce.
A DIY divorce is the cheapest option at a couple's disposal, but the method is not risk-free. Any mistakes in the paperwork could cause the couple to have to start the whole process over again costing them time and forcing them to pay the filing fee a second time. A good alternative for couples looking to do their divorce without an attorney and without the risk is getting a divorce online.
There are lots of online divorce services that will take on all the paperwork for you starting as low as $139. Not only is this a cheap and convenient option, but it is also often the fastest method too since the company will usually have your completed paperwork ready for you within 2 business days.
California uncontested divorce
An uncontested divorce is a divorce in which both parties cooperate throughout the divorce process and come to an agreement on all of the terms of their separation. An uncontested divorce comes with many advantages, including saving a lot of time, money, and nerves.
If a couple proceeds with a contested divorce, they should be prepared to pay somewhere in the line of $20,000 each. On the other hand, the total expenditure for an uncontested divorce is usually between $600 – $1500, depending on what kind of 3rd party assistance is used. In cases of financial difficulties, the government may even waive the filing fees which could make getting a divorce nearly free if it is done without an attorney.
A few of the other top advantages associated with an uncontested divorce are that it does not consume as much time and is not as stressful. A contested divorce will involve numerous meetings with the attorney, lots of court hearings, and possibly a long drawn out trial. An uncontested divorce, on the other hand, allows the spouses to avoid numerous trips to the court and the attorney's office.
California Divorce Mediation
Divorce mediation is a method for settling disagreements in California without having to go to trial and without having to pay the expensive services of an attorney.  In divorce mediation, the spouses will sit down with a neutral third party, known as a mediator, who is not just professionally trained but also highly experienced in the negotiation process. The mediator will listen to the situation from both sides and help the spouses come to a mutually beneficial compromise.
Let us consider how divorce mediation operates in California:
In California, divorce mediation is a viable option to avoid a trial if the wife and the husband are both willing to mediate.
The couple should attempt to find a competent divorce mediator.
Once a mediator has been appointed, the discovery process follows. This includes disclosing financial documents, forms, and worksheets which will be used to prepare for the negotiations.
The mediator reviews the information from both sides.
The mediator schedules a time to meet with you and your spouse. An online divorce mediation format may alternately be used.
During the mediation session, the mediator guides both partners over issues such as community property division, spousal support, child custody, and parenting time. This helps to achieve the dissolution of a marriage peacefully and cost-effectively. Mediation usually lasts from 1 to 4 sessions.
If an agreement is reached, a Memorandum of Understanding is then created. This makes a note of the terms that have been reached for all settled issues.
A couple then files the settlement agreement with their divorce papers.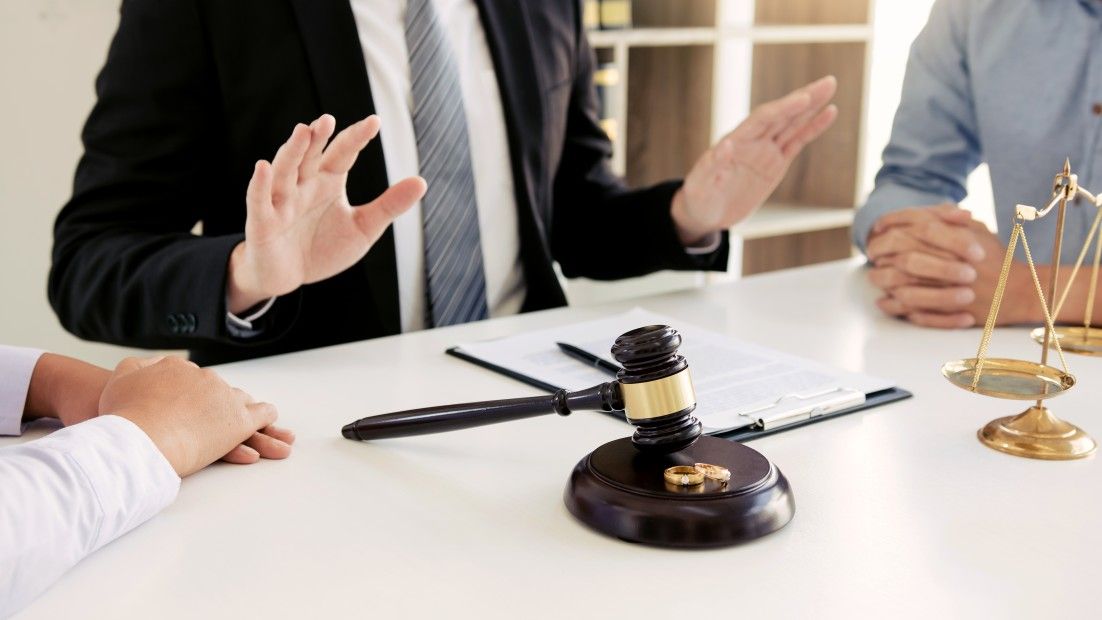 What benefits will I derive from getting a divorce in California without the services of a lawyer?
1. From the viewpoint of your kids, it's a better option
Your kids won't find their parents in a legal tangle. And since children often take on the moods and personalities of their parents, the humane, peaceful resolution will help immensely with the emotional and psychological effects that children suffer through as a result of a bitter, contested divorce.
No matter how bad things are between the parents, they should always keep their children's best interests in mind. And nothing does more to help the kids through a divorce than a peaceful divorce process.
2. An uncontested divorce is stress-free and costs less
A divorce is a significant development in one's life. But like all other matters in life, it hurts less if it costs less. So there is no point in spending too much over one's divorce.
Spending thousands of dollars on an attorney for a divorce can literally leave you broke and make moving on with your life after divorce way more difficult. Now you are stuck suffering even after the divorce is over. The stress of a bad financial situation can be just as bad as the stress of the divorce process itself.
Instead of seeking revenge or holding grudges with your spouse, suck up your pride, and keep a clear head. Sit down with your spouse and come to an agreement about all of the terms of your divorce. Think about what you can and cannot live with and be willing to give up the things that really don't need.
The money you save by having an uncontested divorce will make it much easier to move on after a divorce and put all your bad feelings behind you. You could even go on a nice vacation.
If negotiating with your spouse proves too heartbreaking or difficult, use other options to resolve your issues like divorce mediation. Mediation is much cheaper than hiring an attorney.
Negotiating a settlement instead of going to trial will save you tens of thousands of dollars and save you lots of time and stress. The more peaceful your divorce, the easier it will be to move on after the divorce.
3. The proceeding will progress at your own sweet pace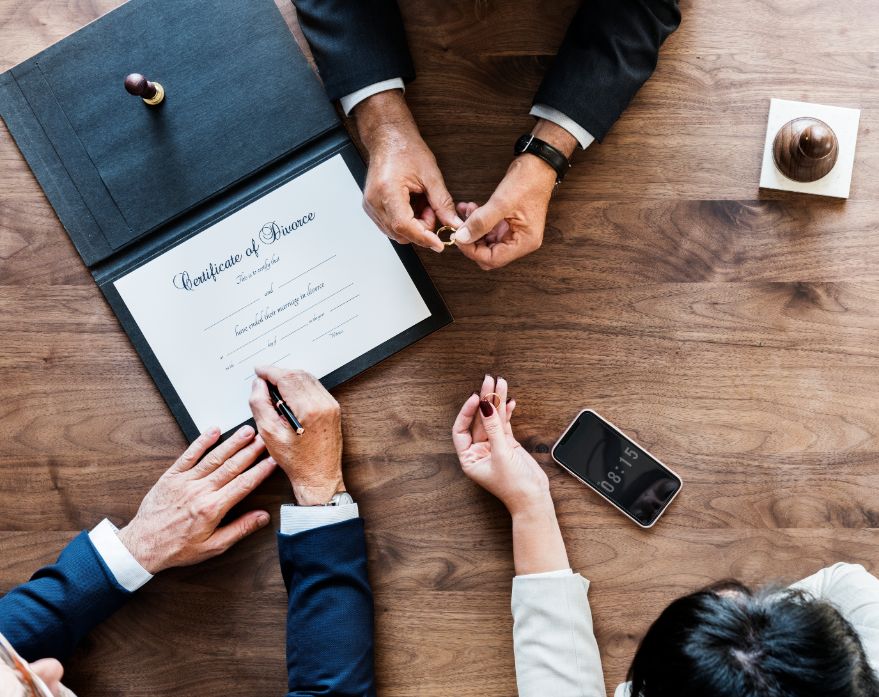 Lawyers can wreak havoc to divorce proceedings. Sometimes even leading to outcomes that you never expected. Let us take a look at the top ways that lawyers can affect the divorce proceedings:
Lawyers are professionally bound to advocate only for one of the parties in a trial. They proceed with their tasks by expressing strong opinions in support of their client. One can expect a lawyer to fiercely defend their client's interests through all possible legal means. In cases where a couple has any good feelings left between each other, a contested divorce can destroy the relationship.
Lawyers charge a lot for their services. Their hourly rates are high. And since they are paid by the hour, some lawyers are in no hurry to settle a divorce case. It is in their best financial interests if the cases drag on and on. The more time they spend over a single case, the more money they make.
It is only in rare cases that lawyers are thoroughly focused on a single case. Their priorities characteristically span across numerous cases, because they simultaneously handle many clients at the same time. This is likely to result in your case extending farther than it ideally should. Since the situation is already unpleasant, there is no point in having it drag on and on.
When a couple aims at getting a divorce, legal procedures occasionally bog them down. This occurs because lawyers are not available. They have other clients and cases to attend to, and so you often have to wait your turn.
On occasions, a couple may be required to wait for months before they get a court date. Let us take a look at a few of the benefits that come with divorce mediation in California:
A mediator's services enable both parties to reach a satisfactory settlement. With a mediator's involvement, they will not feel that a settlement has been imposed upon them or that it was made with only one spouse's interests in mind. If either of the parties is dissatisfied with the mediator's proposal, they can keep mediating or concede to the court to decide for them.
Mediation is likely to be free from hidden charges, so it is easier to understand the cost of mediation before committing to the service. This makes it a feasible option for a couple that intends to get a divorce. With a lawyer, on the other hand, it is hard to keep track of the fees as they quickly add up over time. You might see a lawyer for a few minutes and end up being charged for an hour. They could also charge you for phone calls and reading emails. The cost of an attorney can quickly spiral out of control and lead to much distress.
In the case of mediation, a couple can get an appointment more quickly without having to wait for court dates.
These are a few of the top reasons that make mediation the preferred option if you intend to get a divorce in California.