Last Updated on March 3, 2023
…if you are tired of black, navy, white, and stripes
Most guides will suggest you pick black, navy, or brown as the base color of your capsule wardrobe. This can be super helpful if you are into this minimalistic approach. But what happens if you consider yourself a bohemian or a punk? Do the basic rules of building a capsule wardrobe apply to every wardrobe?
I'd say they do. You don't have to wear a black mini dress or blue jeans with a striped t-shirt on rotation to enjoy the benefits of a capsule wardrobe. The usual approach of recommending basic styles and neutral colors doesn't consider the person who will wear those items. 
So let's look at a few ways to use some guidelines when making your decisions while paying attention to YOU as the unique person behind your own project. Use this opportunity for everyday rituals to express yourself without spending hours in front of your wardrobe in despair.
Let's look at the main problem that even leads to the idea of having a capsule wardrobe: We want to get ready quickly, not get frustrated each time we try, and then look awesome in the end anyway. Why doesn't it happen?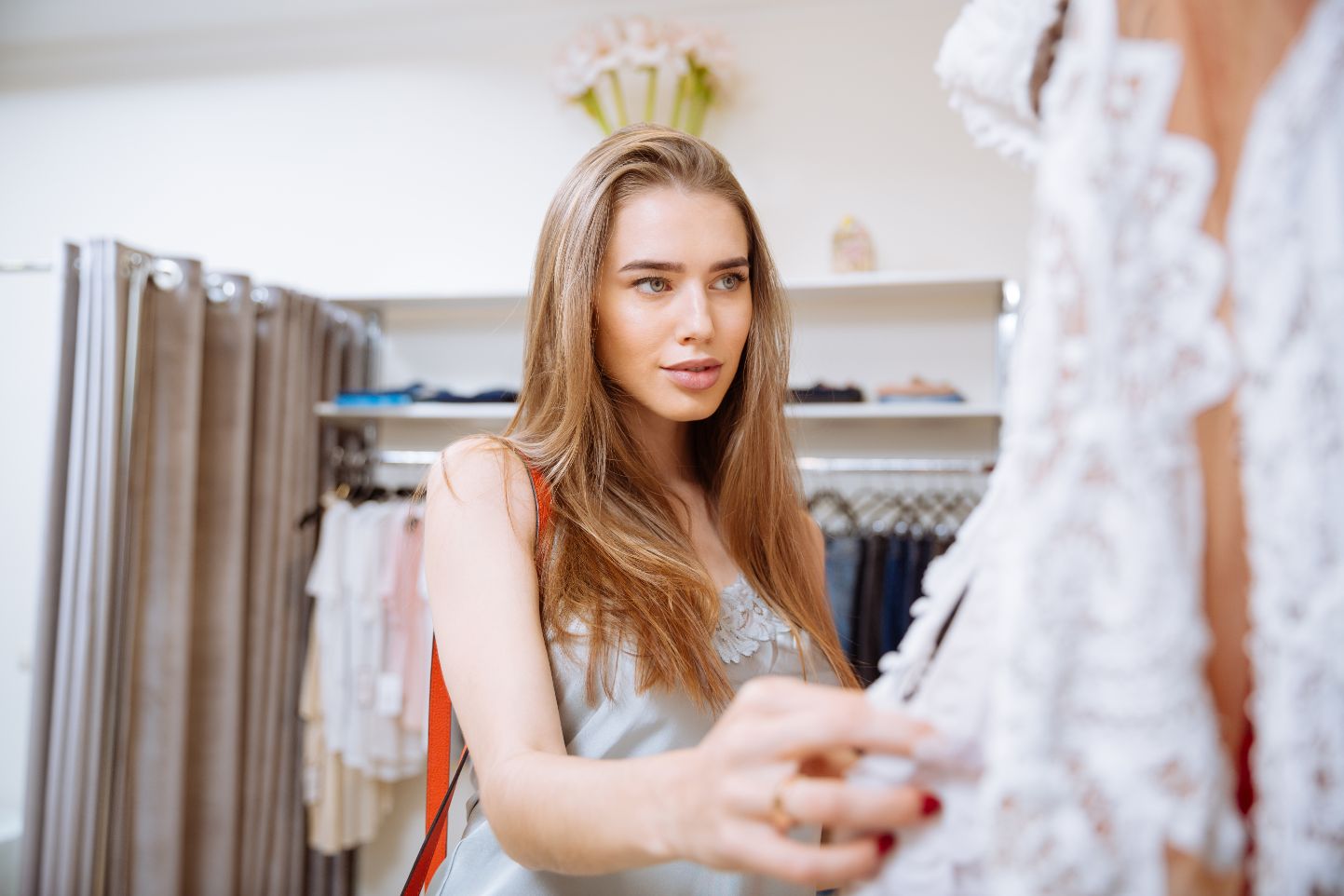 Because we so often shop carelessly, focusing on the item itself and not on how it is going to work in our wardrobe and everyday wear. So as soon as we get home and want to put on our new top, we suddenly don't find anything that goes well with it. When you have collected a wardrobe full of items with this shopping technique, you will end up facing the tragedy of 'I don't have anything to wear.' 
What's the solution? Think of it in terms of mix and match sets. You have to find elements that go well with each other however you combine them. Using the example of the black and white wardrobe it is easy enough to understand. The black pants will go well with the black or white shirt, and the white T-shirt will also go well with the white skirt or pants and so on. 
You can level up your game by choosing your favorite colors (or the colors that fit you the most) as the base colors of your wardrobe. The point is that those colors have to go well with each other and you have to be consistent. Are you into terra, orange, olive, and blush? 
Nice color scale! You can completely abandon popular basic colors like black and white or navy and beige and go for these warm tones. Yes, shopping might be a little bit more challenging when looking for these colors. But at the same time, it will also be easier because you can filter and leave the items that surely don't fit into this scale.
The other important guide when choosing your color scale is using contrasts. You either have to put on the same color only, so your whole set is olive for example. Or you have to mix olive with a contrasting color like blush or a much lighter shade of olive. 
Don't put on olive with a close shade because the harmony is going to be broken, it will look like you made a mistake. This is why in the usual capsule wardrobe examples it is also not recommended to put on navy and black together.
How to find your color scale? So you already know that you have to create contrasts which means you will need a few light colors and a few darker colors that go well together. Remove all your clothes from your wardrobe and imagine that you can only keep 5 tops and 2 bottoms. This limited choice will show you a few basic tones you like.
If you don't have anything to keep or all the clothes you chose are neutrals and you would rather have a colorful wardrobe. Then look for mood boards and color palettes online. Get inspired by home decor ideas and fashion shows within your genres. See the consistency and logic in matching colors. A stylist or color adviser can also recommend colors to your specific attributes, like your skin tone, eyes, and hair. When you know your colors, it is high time to look for styles.
The original basic selection would probably be skinny jeans, a pencil skirt, a white button-up shirt, and so on. But if you are bored with all of those, look for more up-to-date elements like culottes or a long pleated skirt. Instead of a white button-up, choose a silk cami top in your favorite color or go a little extra and try puff sleeves. These can also be basic wardrobe staples that you can mix and match with your other clothes.
Another main guideline that can help you, is changing the way you shop. Two things are very important here: quality and consideration. Look for high-quality items that will last for years to come. Don't go into cheap deals that carry a compromise. If there's even a little something you don't like, move on. 
Now that you are looking for your kind of wardrobe staples, those often worn items must look amazing. And probably your budget changes too when you start to buy less. Why would you buy less? 
Simply because you will consider not only the quality but the mix and match idea and color scale you are dedicated to. You will have to stop for a second before you walk up to the counter and double-check the quality and think of your other wardrobe staples to match the new item with.
This new way of shopping will clear your mind. You will finally stand in front of your much smaller wardrobe and think that you have a lot of options. This will give you space to bring in other essential topics like sustainability and ethics. You might find yourself researching the brand before making a decision. 
You might fall for small designer brands that you've never heard of before. This is the new way of 21st-century shopping for the modern woman. And while gents can apply these principles, here's an article suited for your job interviews.