This may sound like some fictional Carrie Bradshaw, sitcom-type job, but rest assured, being a sex advice columnist is becoming a legitimate career choice for Internet writers and the demand for such services is increasing.
A lot has changed in sex education since the days of high-school.
Although there's still some degree of taboo around the topic and people don't talk about sex as openly as they should, things are slowly evolving and teenagers no longer discover how their bodies work through old wives' tales.
And where else does everyone turn to if not the Internet?
Sex advice columns are a great way to ask personal questions about your sex life, without being worried that you'll be laughed at or judged.
If you're an emphatic person who wants to help others explore their sexuality and overcome relationship troubles, being a sex columnist can be a great career for you.
You'll have the chance to answer questions from people of all ages and backgrounds, from teens who haven't started their sex lives yet to middle-aged moms who want to spice up their relationships.
So how can you get started?
Find a platform to make your voice heard
You can always start a personal blog and publish sex advice there, but the problem with this option is that unless you have an existing audience, it will take a long time to build an audience and monetize your blog.
To speed things up and hit the ground running, it's a better idea to publish your content on a niche website that already has an established audience and that can promote you.
Write a few sample articles about love and sex-related topics and send them for review to a few reputable editors, suggesting a long-term collaboration.
Don't be afraid to put yourself out there. High-ranking websites are always looking for quality content and if your advice is valuable, they are willing to post it and pay for it.
Depending on who replies, make a list of all your options, writing down the domain authority and daily traffic for each website.
After all, you want your content to gain as much visibility as possible.
Although it's normal to think about money, try to look at other factors first, such as how responsive the editors are and how easy it is for you to use the platform.
The money will come in time.
Establish your audience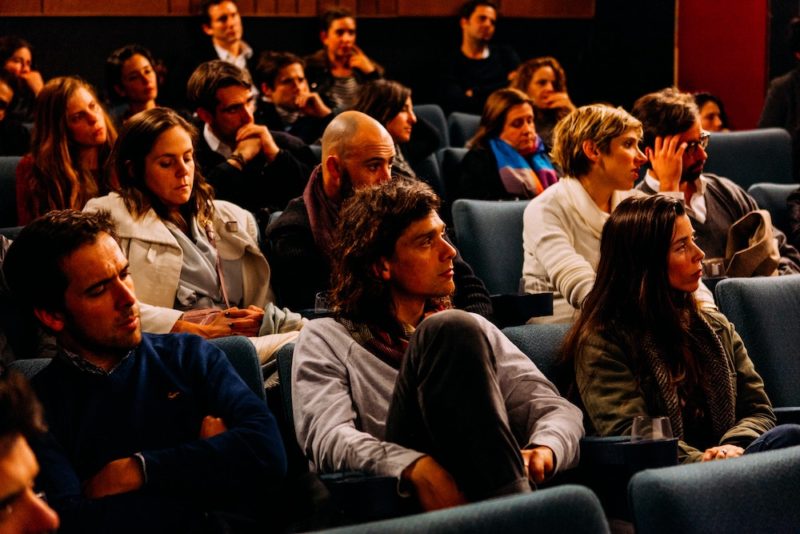 Once you've found a platform that best matches your long-term goals, it's time to get to work. But don't start typing just yet because first you need to establish who your audience is.
There's a huge difference in tackling sexual topics with a young 17-year old girl and a divorced woman entering her 50s, both in terms of choosing the topics and in the tone you use to address them.
If the column will be focused on answering questions from readers, then chances are your audience will be a bit mixed from time to time, but still, you still need to look at the predominant demographics.
The best way to do that is by talking to the site owner or editor because they have access to analytics and can tell you who reads their website.
Since it is a branch of the writing profession, starting a career as a sex advice columnist means knowing a few things about your audience: their age, gender, social background, and emotional status.
For example, if you'll have a column on a website for single moms, you may have to cover topics about rediscovering your sexuality, learning to trust another partner or talking to your kids about sex for the first time.
If you have a column on a platform whose readers are mostly women in their mid-20s, you may have to cover topics such as sex toys, couple's fantasies or STDs.
Needless to say, you shouldn't attempt to write for an audience you don't resonate with and know nothing about.
People go to sex columns for advice and trust that you're in a position to give them this advice.
If you're a stay-at-home mom in your 25, you may not know how to explain to a woman in her 50s what her body is going through.
And if the age gap is too big, there will be a clear disconnect between you and your audience, which will impact your page views.
Plan your topics in advance
Depending on the structure of your column, you may have to answer questions from readers, explain sex-related topics yourself, or a combination of the two.
Fortunately, the field is vast enough, so you'll never run out of ideas, but make sure you create a writing plan.
Resources like Buzzsumo really come in handy here, because you can discover trending content ideas to drive more clicks.
No matter what your audience is, you should know this about being a sex columnist: a great deal of your writing will focus on debunking myths.
Unfortunately, there are so many misconceptions around sex and sexuality stemming from misinformation, and you'll have to help your readers separate facts from fiction.
Other than that, other interesting sexual topics you might want to write about include:
Exploring your sexuality and sexual orientation
Self-exploration and masturbation
Sex toys
Safe sex, sexual health, and contraception
Boosting your sex drive
Exclusivity
Sharing couple's fantasies
Myths and facts about male and female orgasms
Planning to conceive
Porn and erotic content
Always choose the topics that you are comfortable with and, no matter how well you think you know a particular topic, always do the research in advance just in case.
Last, but not least, don't forget to be kind and understanding. People may come to you with questions and issues that may sound completely crazy or talk about practices that you didn't even know existed, but that don't change in any way who they are as a person.
Being patient, polite, and open-minded goes a long way, but if you come across a worrying situation, don't hesitate to refer that reader to a specialist.