Don't you think that it is high time you stopped sigh nostalgically when reminiscing about vintage console and cartridges. No, we don't suggest buying old stuff from eBay. Instead, we would like to help you start playing retro games on your modern comp. Yes, it is quite possible! All you need to do is to install special software and play old school games! Intrigued? Then, read our article!
Step One: Getting the Necessary Software
Let us tell you about emulators. Those useful programs are something you're going to need to dive into retro gaming. Emulators mimic old consoles' hardware and make it possible for you to run classic games on your machine.
To avoid misunderstanding, we would like to emphasize that using emulators is in no way considered piracy. Lots of reputable companies, including Google, create platforms when they share emulators. Therefore, there is no need to be apprehensive of such a practice as using an emulator.
Selecting the Emulator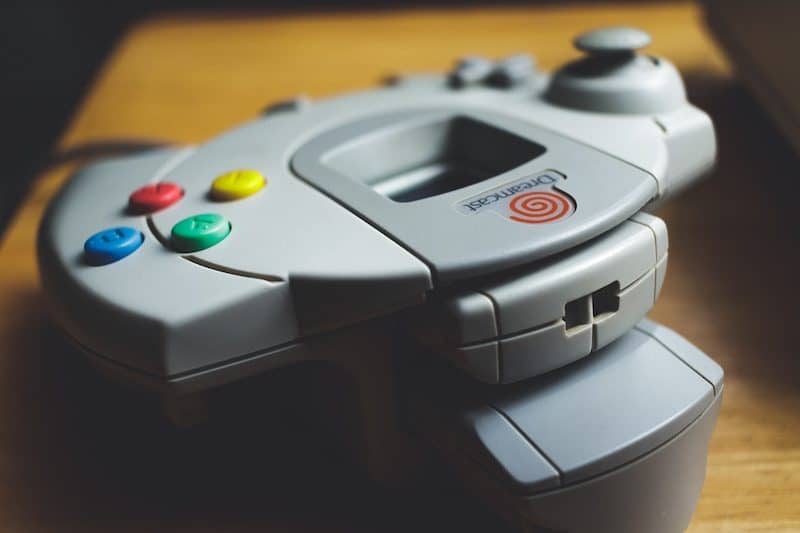 Prior to getting an emulator, you should decide what system, e. g. NES, SNERS, GBA, Sega Genesis or any other, you would want to emulate on your comp. You should know that there is a wide selection of emulation software, as well as emulator games, you can download from the web. Still, approach this matter with responsibility. Take care to familiarize yourself with other users' feedback on the emulator you're going to get. Moreover, choose only trustworthy online sources to download the necessary files.
Some users prefer installing several different emulators on their computers to be able to run the games of various systems. Moreover, emulators don't work the same way. Some may be better at mimicking mappers, while others boast of incredible sound and rendering.
It is also a good idea to try a multi-system emulator. By doing so, you'll be able to play different systems on one and the same emulator. One more thing! Prior to downloading and installing a new program, familiarize yourself with the minimum and recommended system requirements to make certain that you PC is capable of supporting the emulator you want to use.
Among the most popular emulators are Zsnes, Visual Boy Advance, MAME, Gameboid, RertoArch, PCSX2, SNESoid, N64oid, Project64 and many others you can choose from.
Downloading and Installing the Emulator
So, you have chosen a reliable emulator and are eager to try it out. First, you'll need to download it from the online source. There should be the download link, or the "Download" button, next to the selected program.
Click on it and wait for the file to be saved in your folder.
Most emulators are archived files which need to be unpacked before installation. Your program may decompress the new files automatically after you click on them. If not, you'll need to do this manually.
In other cases, you may be asked to leave files packed. All you'll need to do is to double-click on them to launch the process of self-extraction. You can relax, then. The files will install automatically.
Games for Your Emulator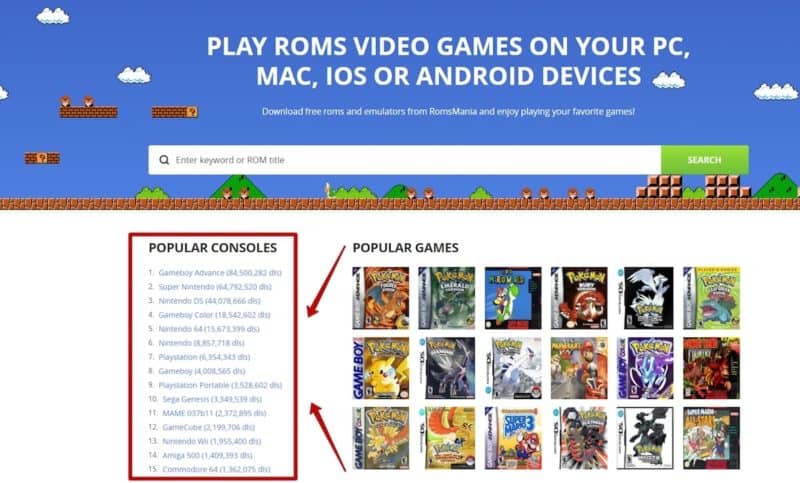 Next step you'll need to take is getting your favorite retro games compatible with the new emulator. The games for emulators are called ROMs, images based on read-only memory chips from video game cartridges or an arcade game's main board.
There are plenty of ROMs on the Internet. So, fire up your browser and navigate different online sources offering retro games until something worthy catches your eye.
You can also try abandonware websites that offer classic games, currently unsupported or discontinued.
But to spare yourself time, you can go straight to RomsMania and get the retro game of your dream form there in no time.
Select the name of the retro system and navigate through the available games. You can also make use of the search engine presented on most websites dedicated to ROMs and emulators. Download the desired game to your comp. Then, unpack it to the appropriate folder (you can either place the file to the new folder or put it into the same folder that contains your emulator file).
Load your emulator and get to the "ROMs" or "Games" section. Choose some interesting game.
Now you can enjoy retro classics on your PC!