Last Updated on January 24, 2023
 Starting your architect business from scratch can be an exciting journey. There are many advantages of running your own business, particularly with respect to freedom, control, and flexibility.
Many architects, after they obtain the required qualification, work with established firms to gain knowledge and experience. Working with reputed firms also helps you form connections in the industry that you can leverage when you set up your firm.
A well-thought-out strategy is essential to establishing your own architect business. One of the most important things to consider before you move ahead is to buy professional liability insurance.
Why do you need professional liability insurance?
There have been many instances where large architect firms have been slapped with professional negligence lawsuits. A survey of insurers revealed that the cost of defending against professional liability lawsuits increased in 2018. While two of the insurance providers indicated the cost of defending the lawsuit was more than $500,000, three of those surveyed said the cost ranged from $100,000 to $500,000.
Securing your architect business with professional liability insurance is one of the ways to ensure financial protection in the event of malpractice lawsuits. At times, even when you do not commit any mistake, the client can file a lawsuit for errors or delays that happen as a result of the contractor or other third-party's negligence.
Even if you do not have to pay any settlement, the legal fees involved in defending a long-drawn-out negligence lawsuit can itself take a huge toll on your financial reserves. Professional liability insurance covers the legal fees and other costs related to judgment and claims, giving you maximum peace of mind to establish your reputation and business.
Check this website for more information on architects' professional liability insurance.
Six steps to setting up your architect firm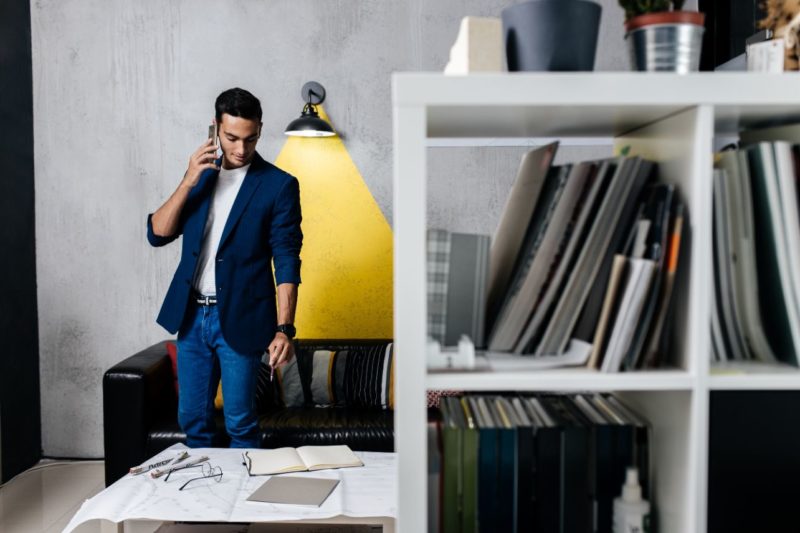 Here are some of the other steps you need to take to set up your architect business:
Write a business plan: A clear and concise business plan doubles the chances of success while also serving as a blueprint and guide. The plan should include details on the business structure (whether a sole proprietorship, limited liability company, or partnership), source of funding, budget, cash flow, and marketing.
Find an office space: Many architects prefer to work from home initially until the revenue starts flowing in. You can look at converting a portion of your home into an office space or use the basement or garage to establish your business. There are many benefits of working from home that include reduced overheads related to utility, internet, and office rentals.
Set goals: Goals can be related to the revenue you want to aim for, the size of your firm, type of work or projects handled, or where you want your firm to be in a defined period of time. Asking these questions will help you establish goals for your firm:
How large should your firm be?
Will you focus on design or manage the business?
What kind of projects will you handle?
What is the profile of the clients that you will work for?
What is your revenue goal?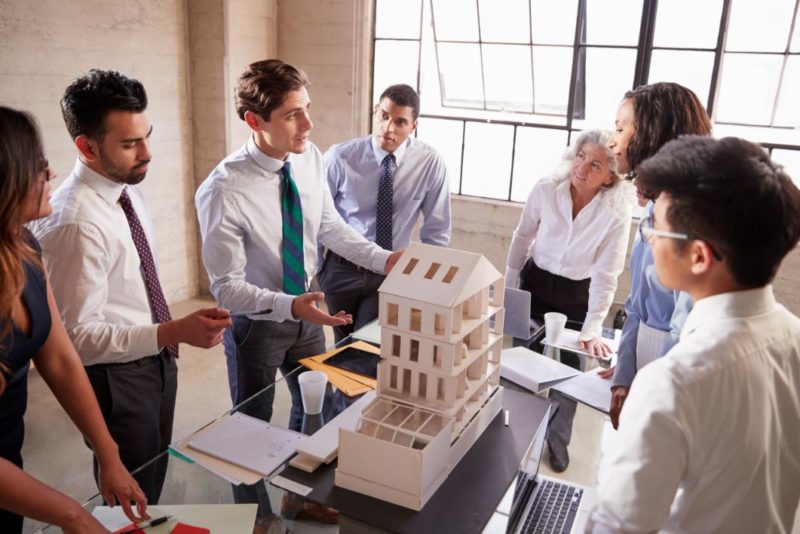 Secure the funds: Once you have a detailed business plan and goals in place, the next step is to secure the required funding. Whether you want to use your savings to invest in the business, borrow money from your family or friends, or secure a business loan from a bank or angel investor, it is important to have a detailed plan for securing the funds. Research all the available options and talk to a business adviser and a chartered accountant before deciding on the source of funding.  Many architects prefer to bootstrap their architect firm where they use their own money without any support from grants, investors, or banks till they get ahead.
Find a mentor: Although not intentional, mistakes and errors are inevitable in every entrepreneur's journey. However, you can skip most of the mistakes by learning from an experienced architect. Find a successful architect in your locality to mentor you who can offer invaluable advice as to what will work and what to avoid. Some of the ways to find a mentor are by contacting successful architect firms, networking in professional groups, or reaching out to established architects on social media platforms.
Focus on branding: Developing a good branding and marketing strategy is fundamental to the success of your architect firm. Invest in a website, social media marketing, and blogs to build trust, gain followers, and engage your target customers.