Last Updated on January 24, 2022
It's been a law for many years that drivers and passengers in cars must wear seat belts. They save lives as tests show that they reduce likely injuries by up to 50 percent while not ruling out injuries entirely. Riding on buses is not the same, though, so it's treated differently from state to state when it comes to seat belt laws.
How Safe Are Buses for Passengers?
For the majority of journeys, buses are safe. Whether that's for long-distance bus journeys by Greyhound and other bus companies or riding the school bus that does its rounds before heading off to school in time for classes.
Some buses have heavily padded seats that provide some degree of protection to the person in front with a frontal collision. This mostly applies to school buses, where slow speeds are expected by drivers. However, with long-distance travel, companies like Greyhound have been installing seat belts voluntarily for over a decade, regardless of which state their buses are being driven through.
How Can You Stay Safe on a Bus Journey?
When there's a seat belt installed, use it. Many states now require them on buses.
If there isn't a seat belt installed, try to find a seat that has more of a gap between your seat and the one in front. This allows any impact speed to reduce before potentially hitting your head on the back of the seat in front of you. Also, stow any hand luggage you have so it won't fly around uncontrollably should the bus driver begin to lose control.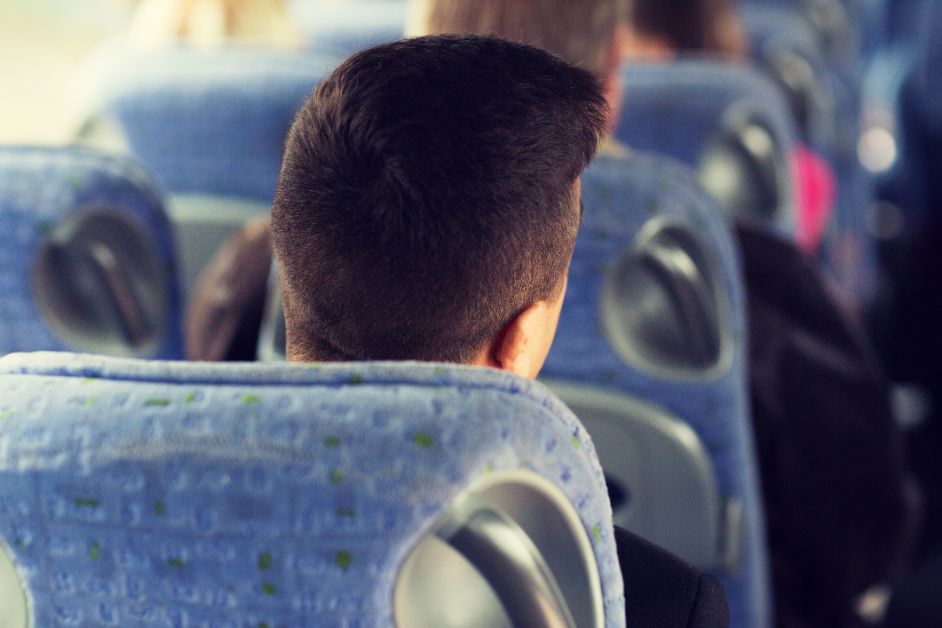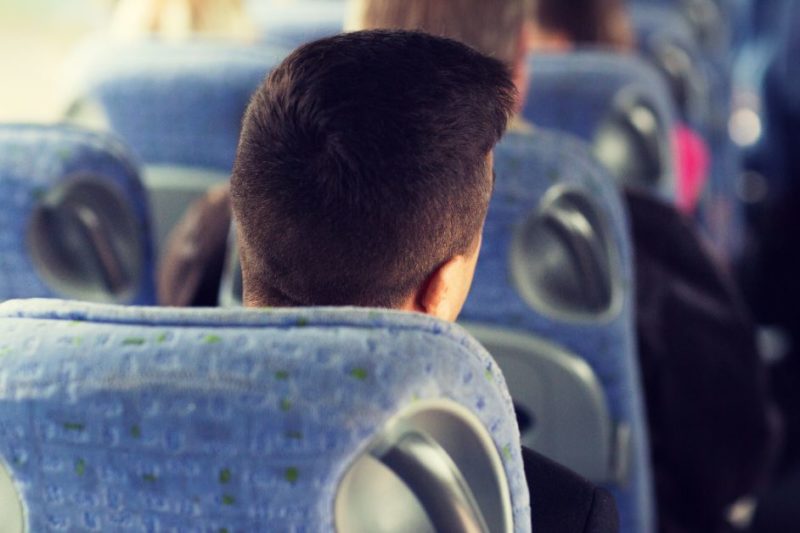 Straighten your body, and use your feet to brace your body if you hear a call out that an accident is about to happen. If the impact is from the rear, brace your head to reduce the potential for whiplash. For frontal accidents, protect your head by placing the open palm of your hands in front of your face.
What to Do If Your Bus is Involved in a Road Accident?
A bus accident is often more significant than a car accident in the sense that a bus can break into multiple pieces. It's possible for the bus to flip over during the accident too. Sometimes, it can slide off the side of the road and down an embankment or hill, which increases the likelihood of injuries to passengers.
Try to help other passengers as much as you can. However, don't move people that require medical assistance. Call 911, and ask for an ambulance for them.
Once you're out of the bus, take some photos of what the scene looks like as a record for the insurers. Also, consider hiring a bus accident lawyer to represent you. Bus accidents are serious matters, and a lawyer will usually end up representing multiple accident victims together. You preferably want to seek an accident attorney that's dealt with bus accident cases before and understands the process to follow.
Bus accidents are shocking and unexpected. They can make you feel helpless because you weren't driving. Don't let that bother you, though. There's potential help with counseling or legal assistance out there should you need it.