Last Updated on November 24, 2022
Having to deal with hair loss is difficult. Because hair is a significant source of identification, losing one's hair might feel like losing one's youth or sense of self. A hair loss or a receding hairline typically starts with the hair on specific areas of the head thinning out and might eventually stop growing. You may also notice that the hair on the temples starts to thin and fall out. 
Fortunately, there are techniques to stop your hairline from thinning further and, in some situations, even to grow some of the hair you've already lost back.
What Causes A Receding Hairline?
Although hair loss is typically a normal aspect of aging in men and women, it is almost exclusively inherited. However, additional variables, such as lifestyle decisions, illnesses or stress, medications or treatments, hormonal changes, and illnesses or stress, can all accelerate hair loss and cause a receding hairline.
Diet and receding hairlines might also be related. For instance, persons who do not consume enough protein in their diets may experience greater hair loss than those who do. Hair loss and a receding hairline may also be caused by hair styling decisions and habits, such as coloring hair with chemicals like bleach and peroxide.
When to Start Preventing Receding Hairlines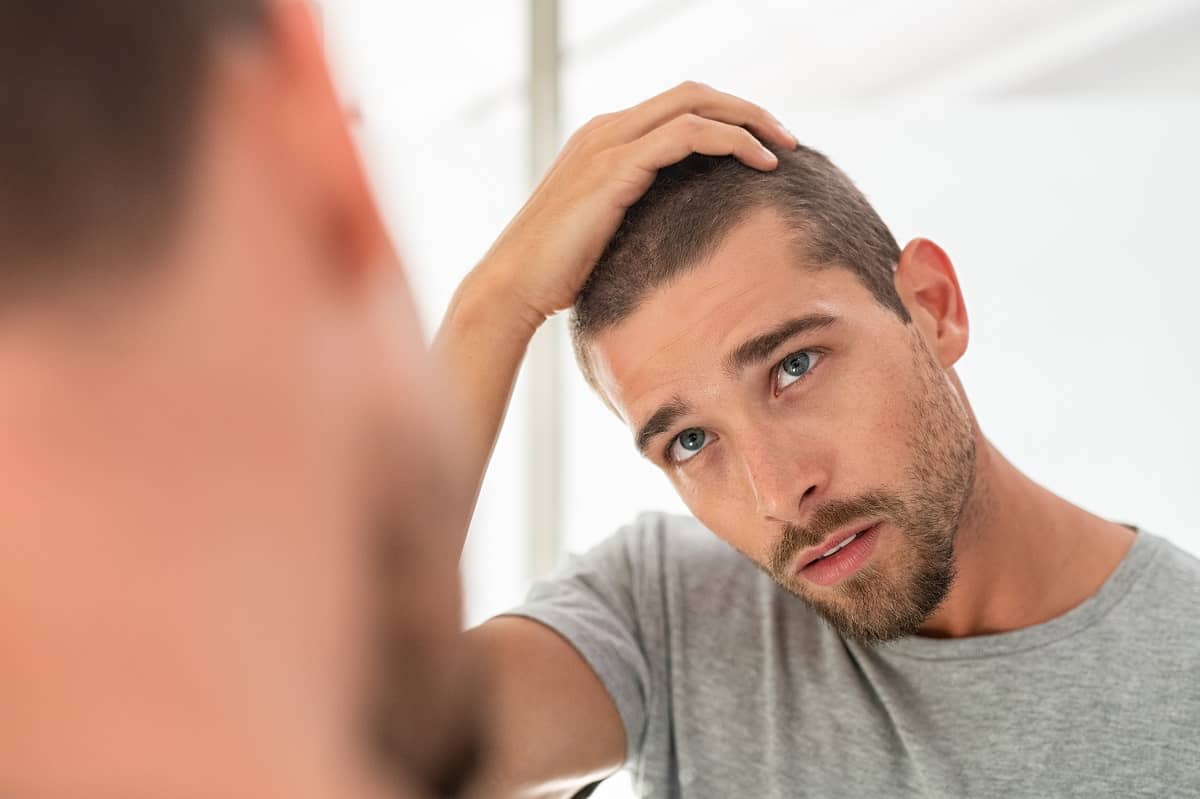 The best time to prevent a receding hairline is either at the first indications of recession or after it has already started. However, since everyone has a unique propensity for hair loss and recession, there is no ideal moment to begin taking preventative steps other than leading a healthy lifestyle.
How to Stop Receding Hairline 
If you have androgenetic alopecia, you cannot fully stop hair loss. That's because when the testosterone derivative dihydrotestosterone (DHT) destroys the hair follicles, the hairline recedes. Though numerous methods exist to stop hair loss after it has started. Some of these include 
1. Consult Taking Finasteride
Finasteride is used to treat prostate problems in greater doses, but in doses of 1 mg daily, you can use them to prevent hair loss and receding hairlines. Finasteride almost completely prevents rapid hair loss because DHT is the main factor in the shriveling of your hair follicles. Using finasteride, you may experience hair loss as you age, but it will be far less severe.
However, you can only get finasteride recommended by your dermatologist because it comes with some serious warnings. You may need to speak with a physician at Ravkoo Health if you intend to try finasteride to stop hair loss or a receding hairline.
Anyone using finasteride should talk to their doctors about any possible adverse effects that could emerge from the considerable reduction of a powerful male hormone. First, the lack of sex drive or even the capacity to get erections is an uncommon side effect. If you stop using finasteride, your hair loss will resume at its regular, normal rate. So long as there are no negative side effects, you should intend to continue once you start.
2. You might think about using Minoxidil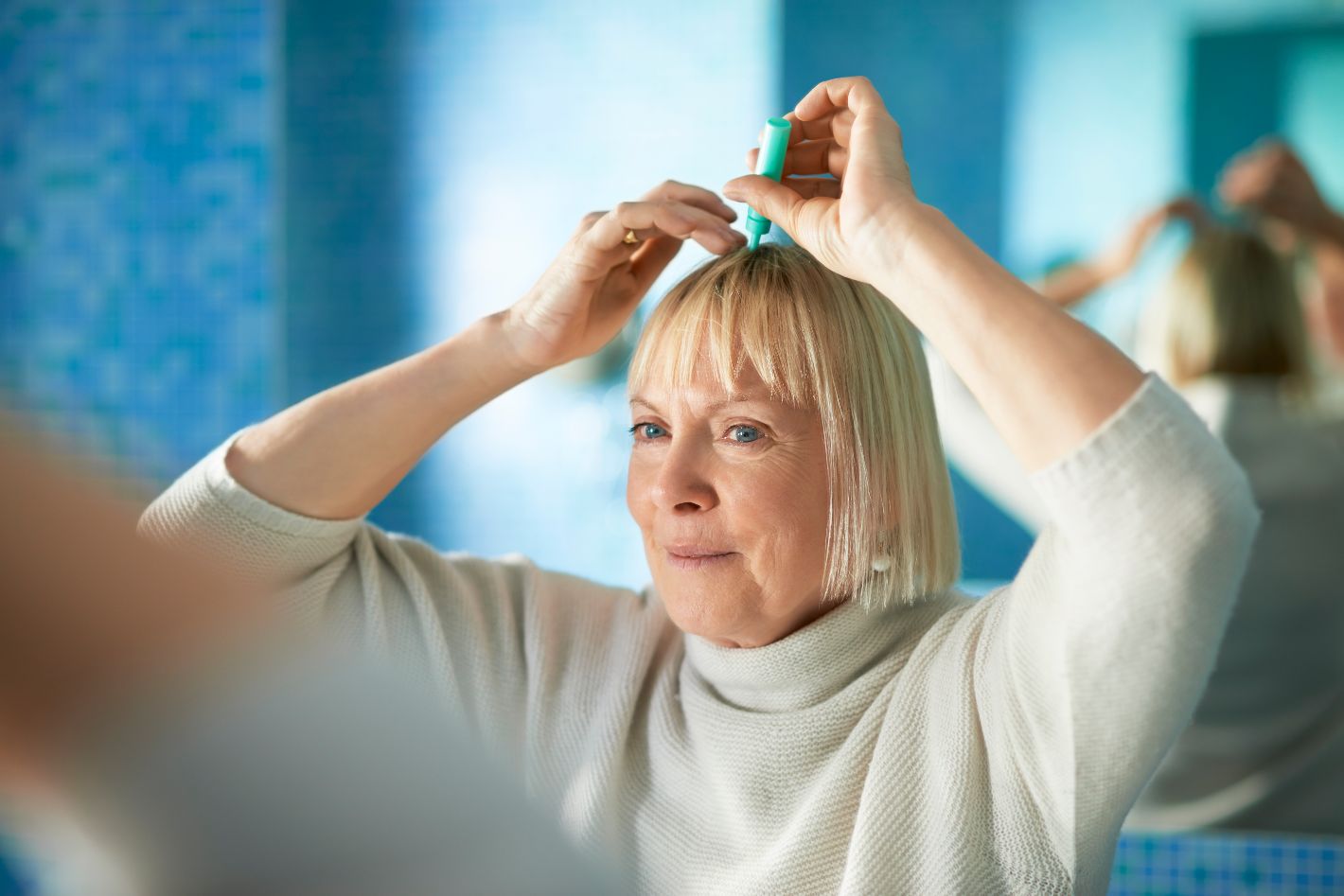 Minoxidil is a topical treatment and occasionally oral supplements that improve blood flow and nutrition delivery to the hair follicles, making them stronger and healthier for as long as you use the medication. It works particularly well on the crown of the head and can even wake up hair follicles that have been inactive for up to a year or more, keeping them from drying up permanently.
Minoxidil can have the same result as a preventative measure against hair thinning: It can keep hairs stronger and postpone thinning. Like finasteride, it cannot make up for hair loss caused by the recession, though. However, boosting blood flow to the area prevents loss. Finding out more about this can be done by speaking with experts at Ravkoo Health.
3. Consider Prioritizing Saw Palmetto
You can also consider Saw Palmetto if you want a natural method of preventing hair loss. Some shampoos and conditioners contain it, and you can also take it as a vitamin supplement. According to studies, this plant works similarly to finasteride in reducing the creation of DHT from testosterone. Therefore, it can be quite helpful when combined with topical Minoxidil.
4. Keep an Active Lifestyle
It should be no surprise that maintaining an active, healthy lifestyle will also positively impact your hairline. The management of hair loss requires reducing stress. Stress can result from unhealthy habits, including smoking, using drugs or alcohol, eating a lot of sugar, getting little sleep, being malnourished or dehydrated, and more. You might even consider incorporating supplements that are good for your hair into your routine; many of them promote hair development.
5. Take Vitamins and Essential Oils 
The prevention of hair loss and the strengthening of hair are greatly aided by vitamin D. B-complex vitamins, which improve the quality and density of the hair shaft, are also important. And there are only a few. The healthy vitamins now include biotin, strengthening hair and promoting its quick and robust growth. For essential oils, the same holds. 
While there is limited evidence, peppermint oil may promote hair growth by boosting blood flow to the area. The same applies to rosemary, lavender, or tea tree oil as natural remedies to promote hair regrowth.
6. Learn about PRP and LLLT Plasma
Plasma-Rich Platelets and Low-Level Laser Therapy are two cutting-edge techniques used to maintain strong hair. Both are worth discussing with your doctor or the professionals at Ravkoo Health.
These technologies, along with other cutting-edge methods, are capable of rapid evolution. But unfortunately, they are frequently also fairly pricey. Therefore, it's crucial to discuss effective therapies that are suitable for you with your doctor.
Conclusion
When it comes to hair loss, more specifically, hair recession, the best form of defense is prevention. Be proactive and discuss your unique situation with a board-certified dermatologist at Ravkoo Health. These professionals can prescribe or recommend the best methods for you. Keep in mind that hair that is thicker but badly maintained will seem far worse than receding hair that is well-groomed and neatly styled.