Last Updated on January 24, 2023
If you want to get better opportunities when you grow up, then you need to learn how to survive college.
It's not about just getting by in just one year of college or crawling your way through your boring classes. It's all about the long run.
You need to approach college with the goal of graduating and making good on your intention to create more chances for you to succeed as an adult. It may not the most interesting of goals at the moment, but your future depends on it.
In this post, you will learn how to survive college and get through all the hurdles and obstacles that will come your way so you can proudly march during your graduation ceremony and earn your diploma.
A quick guide on how to survive college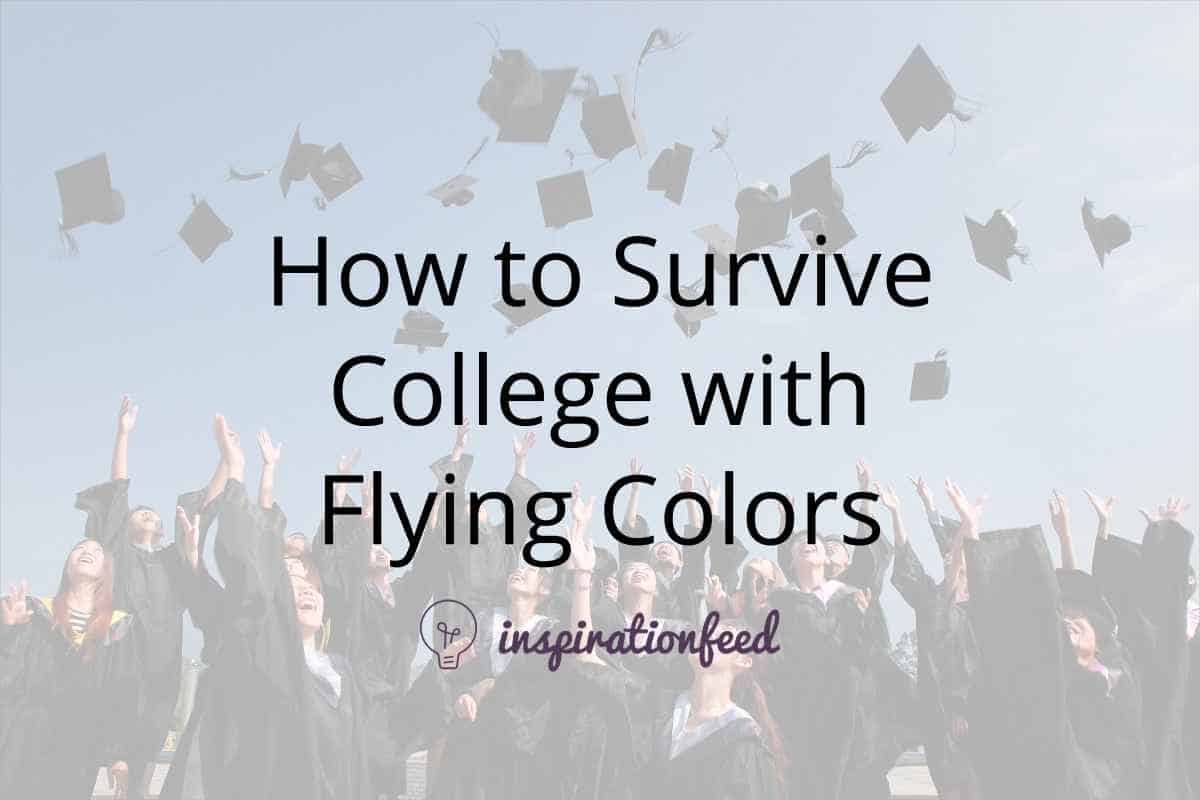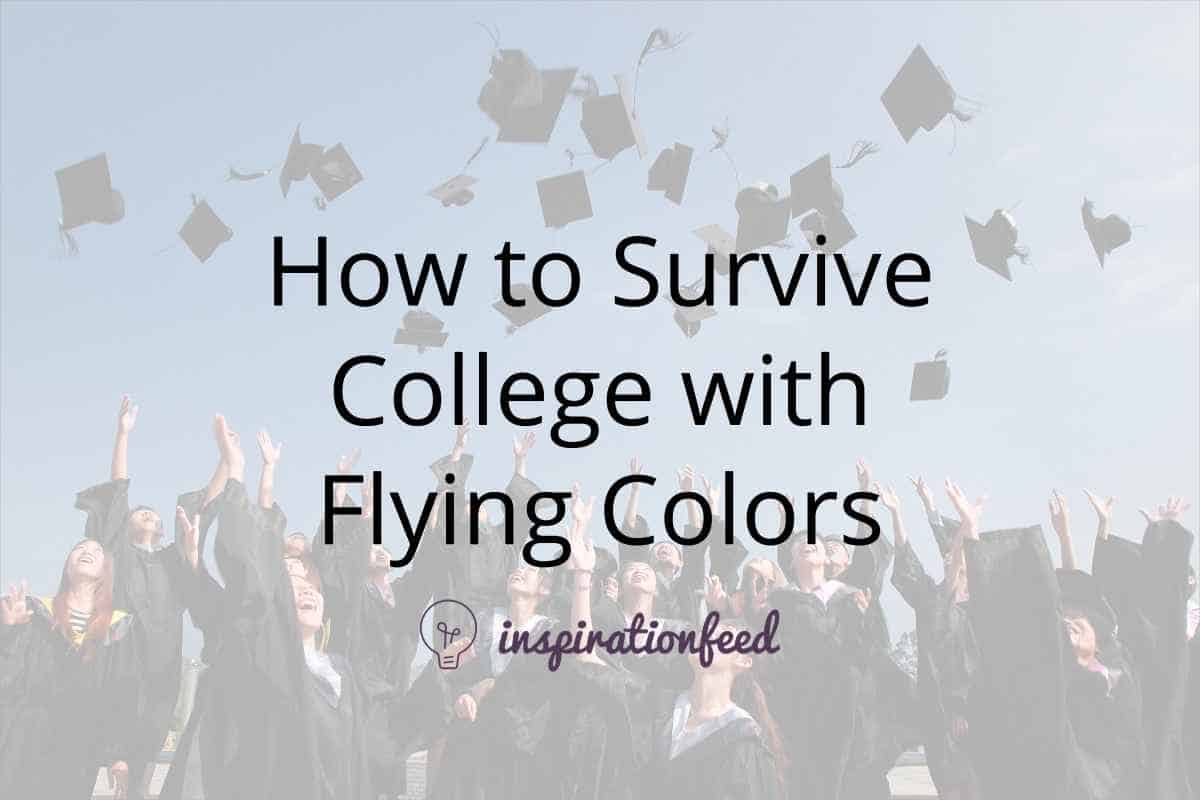 1. Get to know your roommates and people in your residence hall
Your dorm or residence hall will be your home for the next couple of years. Therefore, it is important to know the people whom you will be living with especially your roommate. You will be sharing most of your college experience with this person, so it's best to get to know him or her on a personal level. You don't even have to force yourself to become friends with this person. What matters more is that you develop an understanding with your roommate and establish ground rules so you can organize your room and be accountable for your responsibilities as a roommate.
The worse case scenario is that you set boundaries with your roommate so both of you don't cross each other's lines if necessary. There's a chance that you might live with a horrible roommate. Instead of moving out (which only invites more problems than solutions), try to understand them and find a workaround with their personality and attitude.
2. Learn how to take down notes efficiently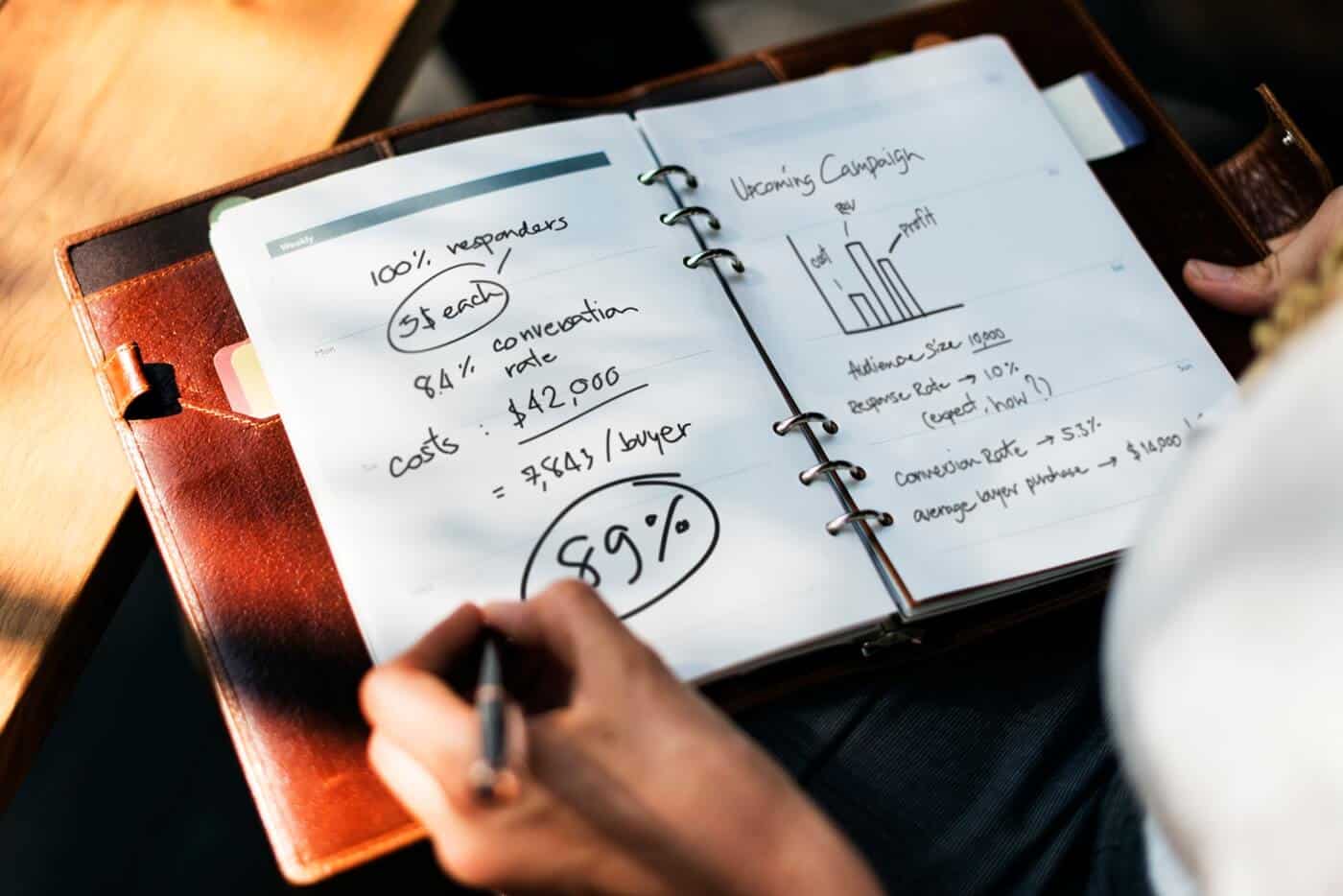 Writing down notes is an art. You can't just write or type everything your professor says in class because you'll end up chasing his every word. Also, you may consider recording the lecture so you don't have to take down notes during class. However, the point of note-taking is to have a handy and abridged version of the lecture so you don't have to listen to the talk again. After all, there's a reason why they're called "notes" and not "transcripts."
There are different note-taking techniques that you can use during class. You may be using different techniques that you have developed in high school. What's important is that you need to stick with what works. If you can distill the best information using your own note-taking tactics or anything that you may pick up along the way, then go with them.
3. Join organizations you can relate to
In line with the previous college advice, you need to learn more about the people around you. That includes other students in the campus or university. One way of doing so is by joining student organizations that you're passionate about.
When choosing an org to join, determine what you're passionate about. It could be an organization that will help build a better career for you in the future. Or it could be an org where you can forge relationships and build friendships with like-minded people who also feel strongly about the things you love.
Aside from networking opportunities, being part of an organization helps you become much more responsible and aware of your talents. You will be assigned tasks to do for the organization or you can volunteer yourself.  The idea is to share your skills as an org member. As a result, it allows you to develop your skills for future use and unlock abilities that you didn't know you possessed back then.
4. Hustle on the side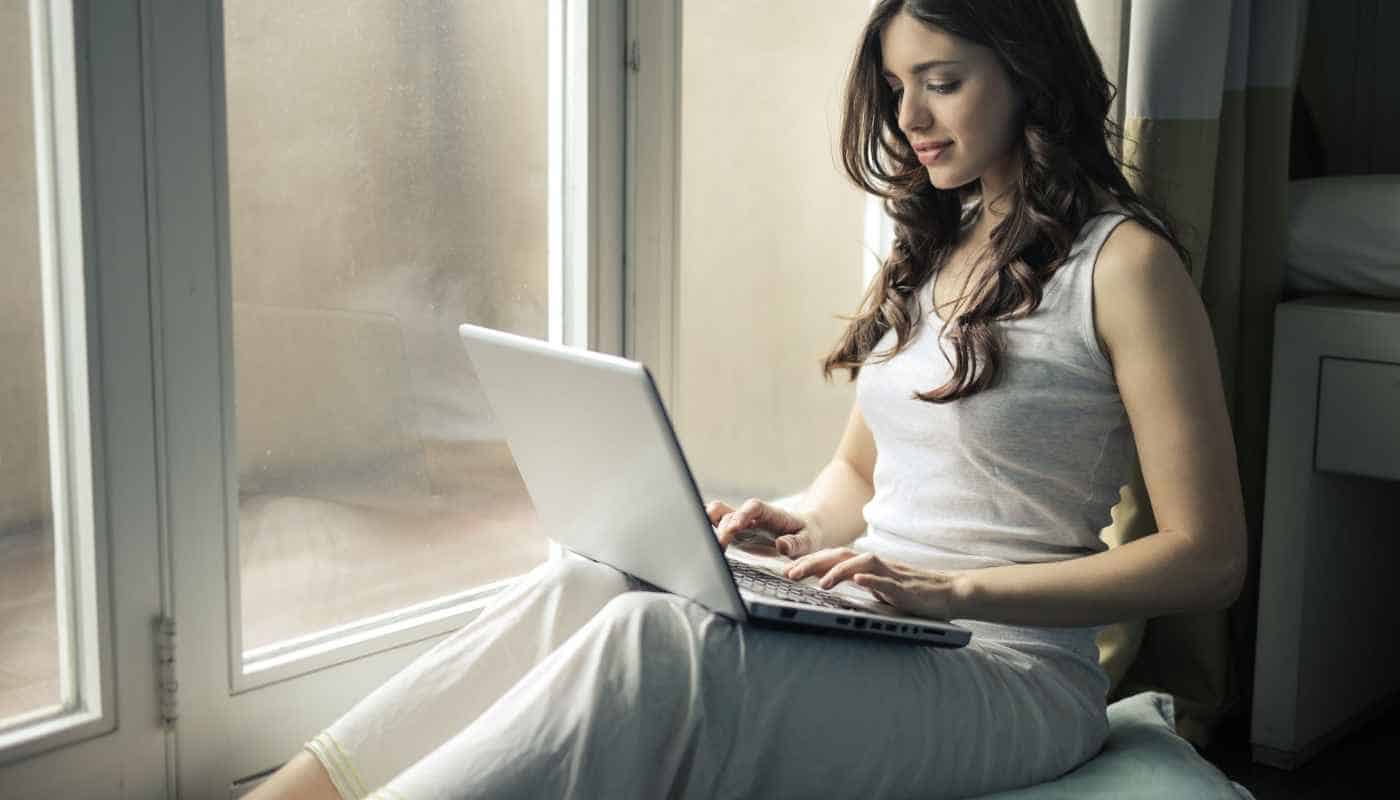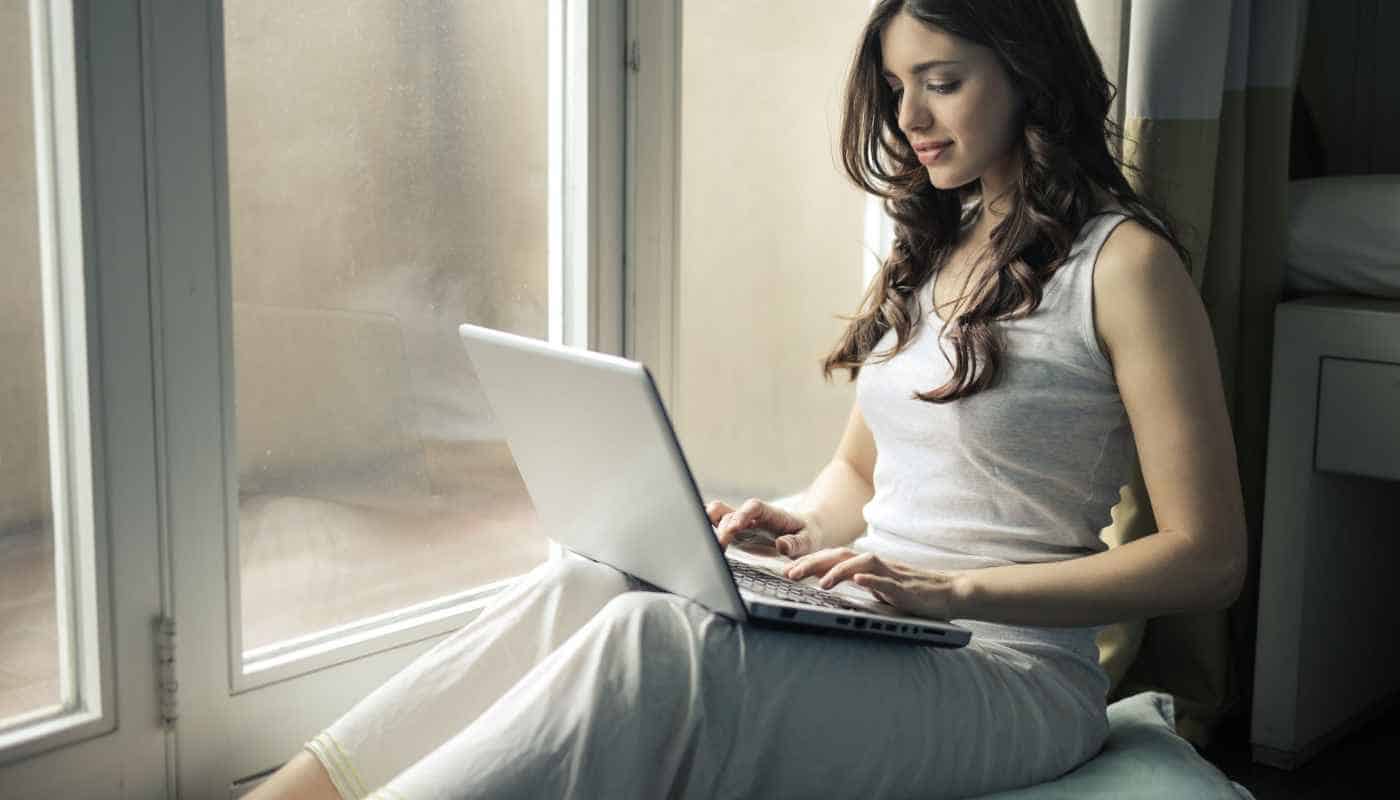 Let's face it – college is hella expensive. If you managed to scrape by into college, then you know the war is just getting started. As twisted as it sounds, you're studying for a degree to land a job that will help pay for your college loans. Right now, you're studying because you sincerely believe in higher education and the opportunities it presents – there's nothing wrong with that. However, you need to prepare for the price of admission (literally) and how you plan on paying for it.
Working on the side isn't common among college students. It's their way of paying their bills while in school. However, instead of earning to get by, you need to look for jobs that pay well so you can cover more ground with your bills. For example, instead of working at a local shop, you can think of online business ideas that will help you make money from your computer. There's a low barrier to entry for these jobs because all you need are an internet connection, a laptop, and some elbow grease.
Related: The Ultimate Guide to Start an Online Business
While shopping, you should check for student discounts offered by brands on online shopping. To be a smart shopper, hit the coupon curation websites like CouponsMonk before placing an order.
5. Seek help if necessary
College can take an emotional and mental toll on anybody including yourself. You are probably a stranger on a strange land and away from your loved ones for years. Also, the copious studying required to complete your requirements for each class and reach the grade limit can be very stressful. There are other factors that contribute to a student's spiraling well-being.
This reason is why you need somebody to lean on or get help during these trying times. In fact, you should be much more open with the challenges you're going through as more students are seeking help with their personal problems.
If you're not friends with your roommates, then you can approach your close friends from your organization and reach out to them. You can even get help in the form of animals for comfort and support, although you need to need to get an emotion support animal letter for this. Conversely, you can go to the proper channels in your campus and university and seek professional advice about what you're going through.
If you are experiencing any of the signs of mental and emotional problems, you need to treat this seriously and get help as soon as possible.
Learning how to survive college is a process
College is a journey that you must pass if you want to get your diploma and position yourself better in the job market. As with most journeys, there will be challenges that you have to face and obstacles you need to overcome. Going through these will lead to a certain amount pain. However, it is necessary pain that will only help you become better as a person and more well-equipped to face the tasks that lie ahead in adulthood.
The tips above should help you persevere, if not succeed, in college and groom you on your way to a formidable professional career.