Last Updated on December 11, 2019
Today those who are fans of photographing delicious food are larger in number than those who like just to eat. Are you among to the first group?
Here are 10 professional food photography tips. A beautiful shot differ from a bad one not by an object of shooting, but by a well-arranged composition.
Even your dinner dish can become a real masterpiece easily if a background and an angle is chosen correctly. Besides, there are other important food photography tricks you have to work on.
1. Try to use a natural source of food photography lighting
One of the main food photography tips and tricks lighting is to use natural sources of light.
In 9 of 10 cases you need the daylight that falls from a window behind to point out the products and create really beautiful food images.
If you think the shades are deep in photos, use a reflection in the form of white paper or a mirror in the opposite side to the window.
Sometimes the weather lets down and the only way to photograph food implies to use an artificial light.
The best artificial light for food photography is a studio lighting or a speedlight.
Make sure that a softbox is set up. It's a food photography lighting equipment with the help of which you manage to achieve a good spreading of light in a room.
2. Experiment with the angle of shooting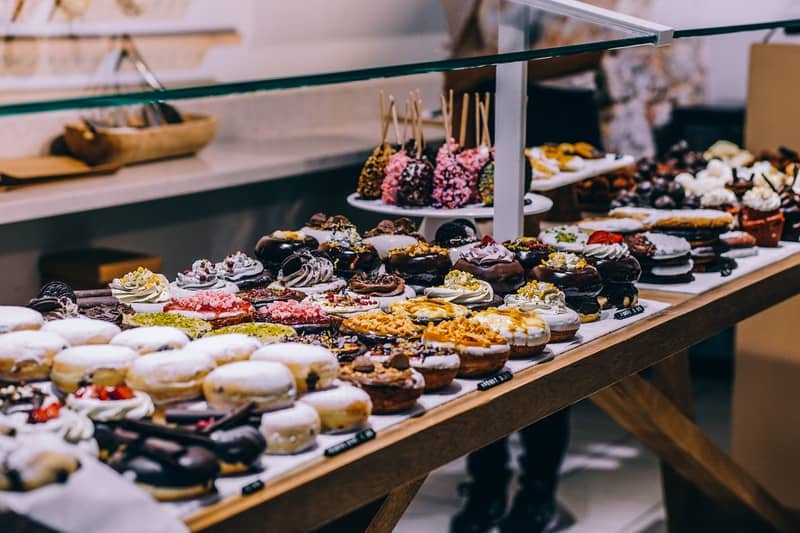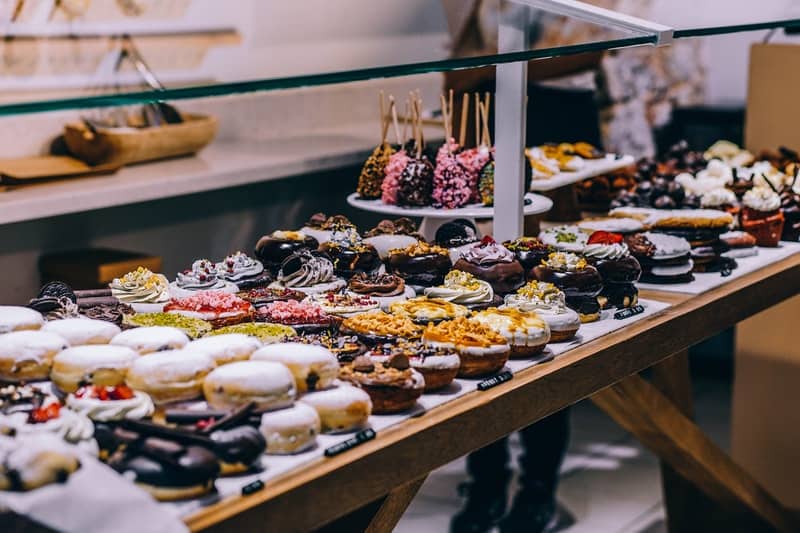 It is important to realize that the vision formed in your head doesn't give the best result. For this reason you are recommended to shoot from different angles.
Experiment.
As for bakery food photography, chose a low-level angle to snap a chain of cupcakes to emphasize a perception of extending lines in a photo. Ingredients and dishes like pizza should be shot from the top.
3. Choose the best background
Haven't you noticed how many backgrounds a food photographer has while shooting?
Take a white piece of thick paper.
Often a wood countertop or a background of a restaurant serve to be the best variant.
Black is a color that can contrast your food on the picture easily.
4. Make colors in a food photography more realistic and natural
It would be better if you shot using RAW format as you will be able to fix color balance after shooting by means of different software tools like free food Lightroom presets.
You know that plates with food in too bright colors look artificial and don't attract viewers.
5. Define what audience your photos are aimed at
Clear understanding of an area and audience your images tend to be watched by plays a great role in creating a particular composition, style, etc.
It can be a recipe book, a magazine cover or your own Instagram blog.
6. Mind the composition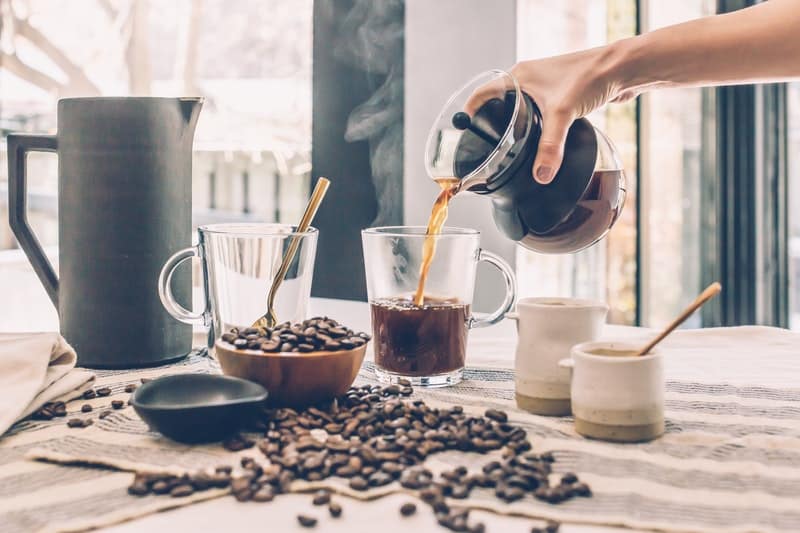 Before starting a food photo session, you should find out what accessories, plates and utensils will be presented to viewers.
Remember that all secondary elements shouldn't distract viewer from the main objects.
The best setup for food photography is to put the depth of field on the main object and wash out the element of a distant view.
Everything should occupy its place, no crumbs, no spots on the plates. However, you're permitted to be creative (crumb biscuits).
7. Add more elements
A relaxed atmosphere on your food photography can be designed with the help of a book, a cup of tea and a dessert on a bed. Create the human presence in a photo using hands.
8. Do not overdo

Use decorations where appropriate but don't overdo it. Moreover, don't forget about this fact laying out food on a plate. Leave some space in a photo to make a contrast between an object and a background.
9. Mind the editing
If you are a beginner in the question about how to edit food photos in Photoshop, use photo editing apps, outsourcing companies, free photo editors, view YouTube step-by-step tutorials or make auto correction on your laptop.
10. Bonus tips
Use raw products on the background when you photograph a soup, show the process of cooking, use only clean plates or cups, add smoke in the Photoshop when you shoot hot drinks, add more oil to the salads to make your photograph mouthwatering.