Recently, there has been an increase in the number of parents who are enrolling their kids to coding classes. They are even going to the extent of ditching their kids weekend morning sports things to have them get to know more about how to code.
Kids are typically fast learners and have unlimited imaginations that can turn to fun when it comes to coding. They generally are not intimidated by the wild lines of codes. Many apps get formed on their minds in straightforward language.
Training them on how to code lets them access the right tools and gives them a chance to learn how to work appropriately in creating auto reflexes. You can also get a comprehensive guide on app development on https://tekkieuni.com/courses/build-your-first-app/ today. In order to achieve success in teaching kids how to code, here are handy tips and invaluable advice.
Simplify the technical terminology
If you keep using so many technical terminologies, you may lose the attention of the kids. Most of the children will not grasp the simple concept you are trying to drum into their heads. Keep the terminologies to a minimum and make sure to show them the sources of codes and let them understand what they are intended to produce.
Besides, you may want them to get hands-on-experience; thus, you may have to skip a bit of the theory, or if you got enough time, let them start to create as soon as they can.  Use the apps and any online resources available on your disposal since they carry huge perks such as letting kids visualize the algorithms they are developing and know more about various concepts of programming in an experimental manner
Adopt their ideas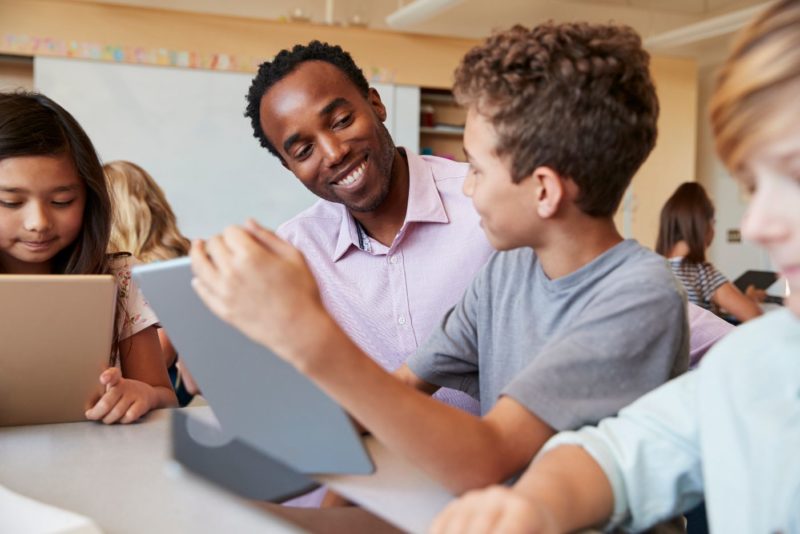 You may not have realized it, but you will often deviate from what you basically envisioned when training kids how to code. You simply need to enquire from the kids about what they are interested in creating. Follow their ideas. They might seem absurd at the beginning, but you should consider following their lead.
If they would want to develop a short, interactive story or just a video game, then you should not deem it as unfeasible. Following their simple ideas helps cultivate their passion and curiosity, leading to the creation of incredible games. Coding improves creativity, and you better let them begin with what they are passionate about.
However, if you have a nice plan that can be truly beneficial to the coding kids, do not hesitate to give it a shot.
Refrain from often usage of the mouse and keyboard
It is right to point out that kids may not be that good at typing. However, that does not connote that you take charge of everything that they do with the hardware. If you realize that at some point, they have lost track, refrain from getting them back to the right course soon.
Let them handle the situation since if you do so, you will be robbing them of a great experience.
It is widely known that most kids retain much information when they are involved in bringing up the solution to a certain matter. However, you can let them associate and come up with the solution themselves. As the teacher, your input at such a stage should be minimal.
The greatest perk of this tactic is that you will understand where they did not understand so that you may expound on it.
Use the right teaching style for the right group
If you have kids who vary in ages, then you need to consider using various styles of training them. Those that are seven years old, you can use certain apps that help them to learn to code. However, they might not require much knowledge of computers.
Kids can begin to learn about coding with Python when they are nine to ten years of age. Most kids show interest in learning at a very young age, and that is when you can introduce coding. You can start with simple logical games, and you will see how the kids will develop a strong interest in learning more and wanting to create better games.
Make it fun by deconceptualizing
The end result is the core purpose of teaching children how to code. You may not want to tell them that they are about to learn a tricky coding language. Just tell them that they are preparing to create a good sequence of video or a simple game.
You know, kids love games, and this will help you get all their attention. Make use of any offline tools that you have.
It is usually simple to deconceptualize coding when handling kids. As a rule, show the kids how simple the process is. This develops a kind of mindset that it is not hard for them. Make it fun to learn, and the process will be smooth.
Select the right tools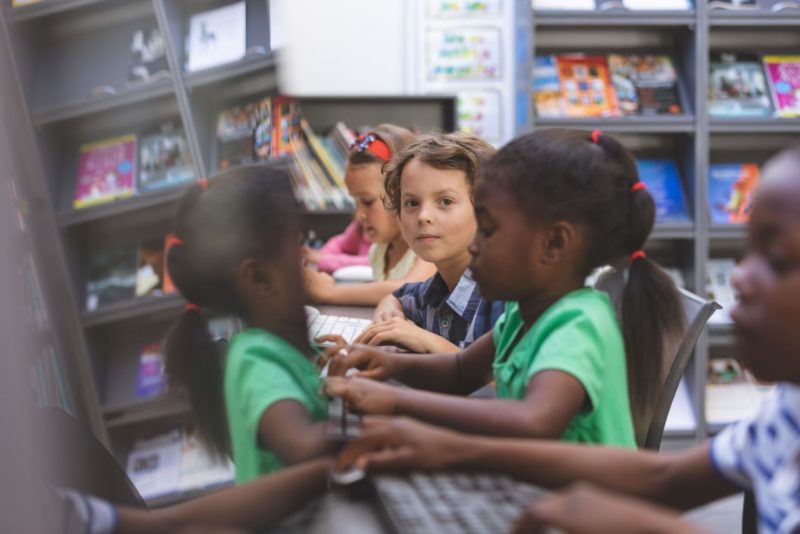 One of the major aspects of teaching coding is to have the right tool with you. Choosing the right tools helps the kids learn and comprehend the coding basics in simple language. If you have to advance, you can always strive hard to get the upgraded tool.
Some other times, you can begin with some kind of API to let them develop their language rather than making use of a stipulated one.
Bottom line
There is a lot that kids can learn about coding. You can get your children enrolled in a coding class if you not in a position to handle the training. It is good to have a specialist handle them, teach them how to code, and all other aspects linked to coding.
Eventually, you will be a happy parent to see your kid able to create a simple game or just anything creative.
Coding helps kids improve creativity, enhances teamwork, makes them more efficient in communication, and lets kids learn that whenever there is a certain problem, a concrete solution has to be found. Kids become better humans when they learn to code. Thus, if your kids are not yet learning how to code, then you are missing out big.
To leverage all its perks, have them skip the morning game to attend coding lessons.