Last Updated on January 20, 2022
Organizations live or die by the leaders calling the shots within them. Unfortunately, many businesses fall apart because of poor leadership. Not only do those businesses make poorer decisions, but they also suffer from lower employee morale, productivity, and efficiency.
Most leadership problems can be proactively resolved with better training, but what's the right way to approach leadership training in your organization?
The Value of Better Trained Leaders
It's hard to overstate the value of better leaders in your organization. With better leaders in place, you'll see higher productivity, higher efficiency, higher morale, lower turnover, and better decisions made at every level of your business.
You might argue that leadership is an innate quality, at least to some degree, as some people seem like a better fit for leadership positions than others due to their personality. While this is somewhat true, almost everyone can benefit from better training; naturally good fits will become even better leaders, while people who struggle to fit into a leadership role will have a chance to realize their full potential.
In other words, everything comes down to better training.
How to Train Better Leaders in Your Organization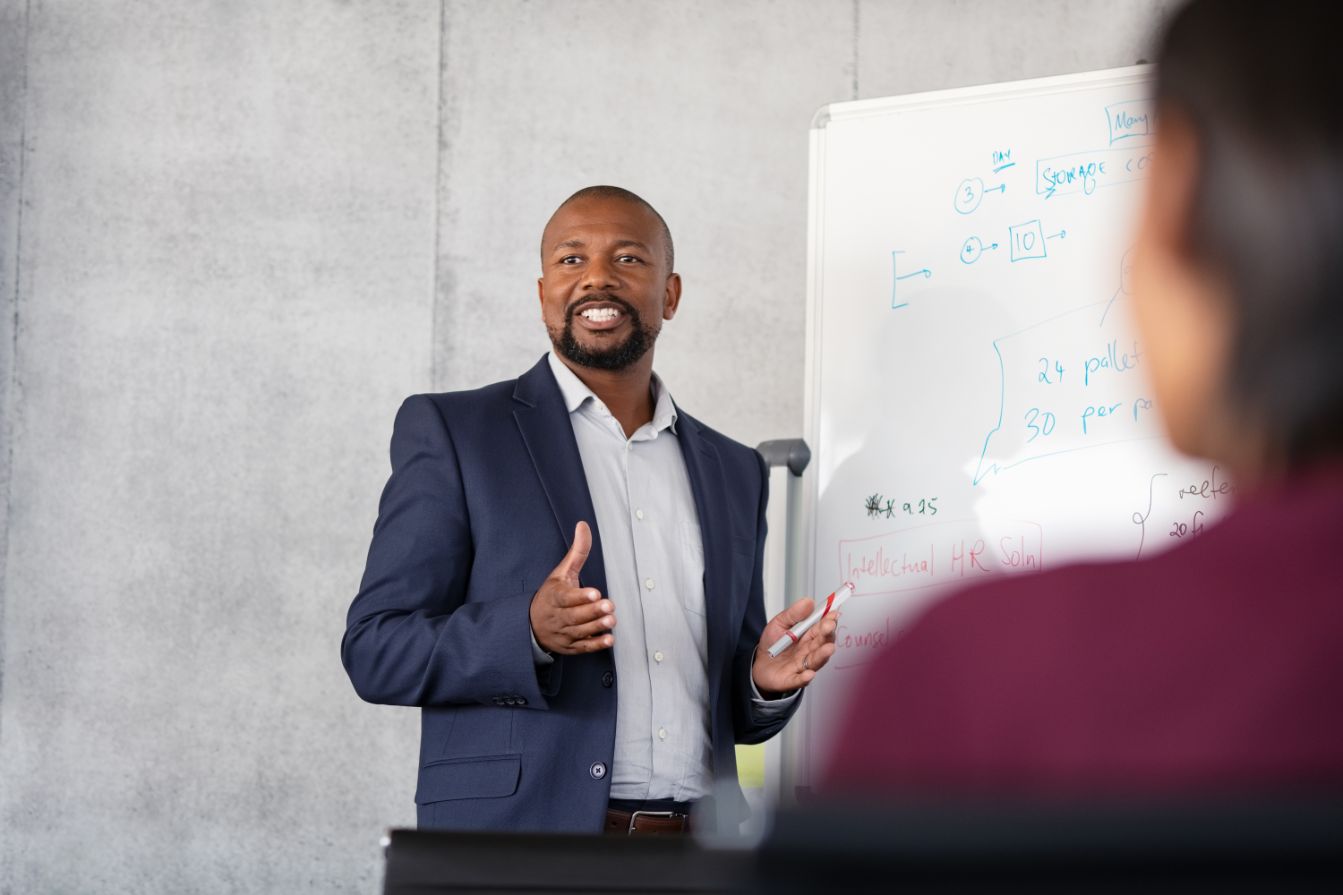 So what steps can you take to train better leaders within your organization?
These are some of the best ways to start:
Invest in executive education. Make the investment in an executive education program. Executive education, sometimes called leadership training, is a formalized program designed to help executives and managers get better at their jobs. An effective program functions kind of like a miniature MBA program, giving leaders access to the knowledge and experience they need to make better business decisions.
Establish your leadership core values. By what standards are you judging "good" or "bad" leadership? What are the leadership values of your organization? Your business should have room to tolerate many different types of leadership styles, since everyone will have a different approach, but your core values should remain unwavering. What qualities do you want all your leaders to embody?
Cultivate the right kind of culture. It also helps to build and support the right kind of corporate culture. How do you want your leaders to function within your organization? How and when will they provide direction to your employees, and how will you coordinate your independent teams? If you create a culture that focuses on collaboration, mutual support, learning, and growth, you'll be much more capable of training leaders who succeed.
Set actionable goals at organization and individual levels. No leadership training program can succeed without specific, measurable, and actionable goals. These are going to be the metrics that you use to define success, and the guideposts that motivate you and your leaders to evolve. What are the most important metrics for "success" in leadership? For example, is it more important to lower employee turnover, or see an increase in profitability? How important are employee satisfaction surveys? How will you rate the effectiveness of business decisions? Once you have these metrics, you can set targets and, ideally, achieve those targets on your route to better leadership performance.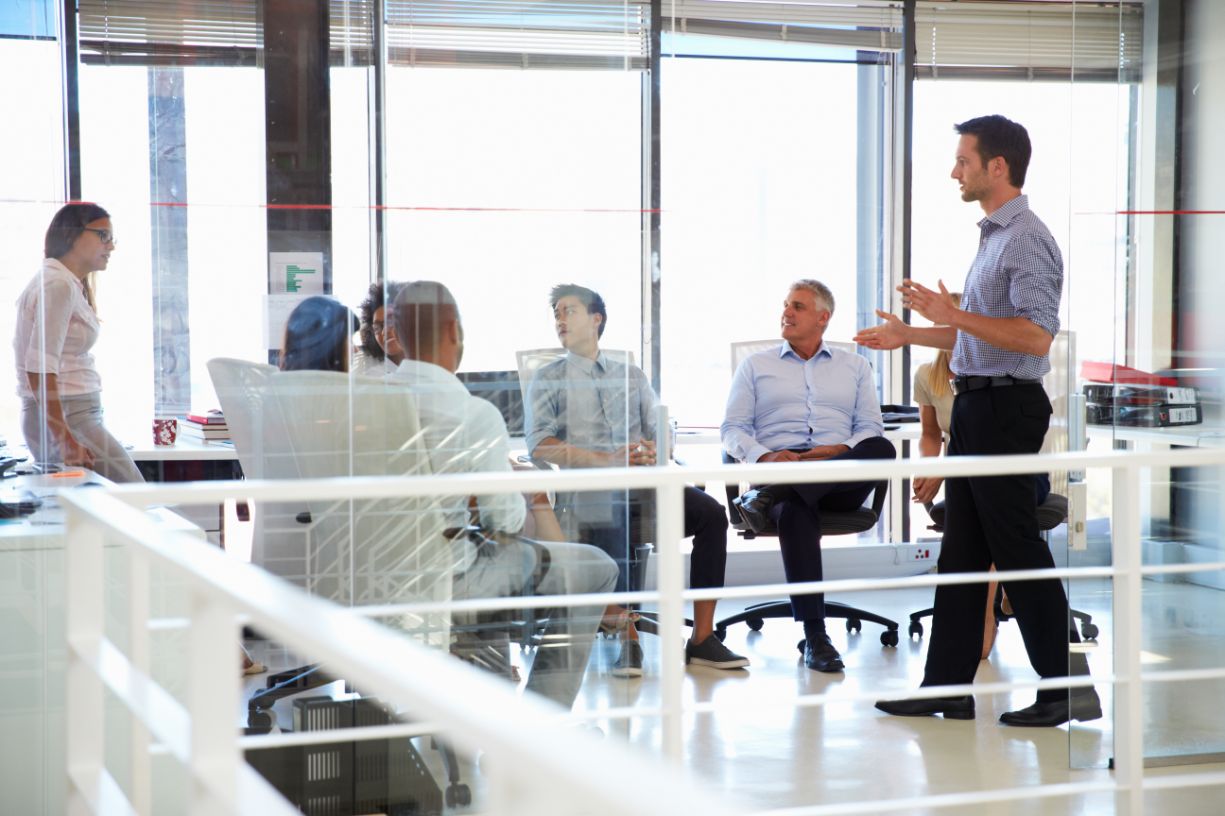 Create paths to leadership from the bottom up. Though not strictly necessary, it's a good idea to establish paths to leadership within your organization from the ground up. You should make it possible for almost anyone in your company to reach a leadership position through hard work. This will motivate better performances from all employees and will ensure that your most motivated and dedicated workers end up in leadership positions, where they can do even more good for your company. This is also an opportunity to train potential leaders early and often.
Help leaders learn from each other. Different leaders will have different guiding philosophies and leadership styles, so try to help them learn from each other. Encourage the leaders within your organization to meet with each other, discuss ideas, and grow together. This, too, is a part of leadership training.
Train continuously. There's no such thing as a fully trained or fully educated leader; there are always new things to learn and new skills to perfect. Make sure you allow your leaders to learn and train continuously if you want them to approach their full potential.
Give and receive feedback regularly. Finally, spend time giving and receiving feedback. You should be helping your leaders understand what they're doing wrong and how they can be better, and they should be providing insights about the effectiveness of your leadership training. Only with mutual feedback will you both be able to improve.
Your internal leadership training program isn't going to develop itself, nor will you be able to build it overnight. Instead, you'll need to think critically about the strengths and weaknesses of your current leadership structures,