Last Updated on January 24, 2023
Any woman who has ever been in love with a man but couldn't tell if the man loved her back understands how agonizing this experience can be. Indeed, the mere feeling that your love and affection for him goes unappreciated might leave you overly anxious. Before you know it, the anxiety leads to sleeplessness and your entire routine is completely affected.

Now, many men can happily whisper the words 'I love you' into the ears of their female partners. But words alone cannot express his true feelings for you. You've got to find out if he means what he says or is simply out to break your heart. And you can't simply approach him directly and ask whether he loves you or not.

Fortunately, there are plenty of tell-tale signs that he's totally into you, and this article shall highlight the top 20 signs that a man likes you.
1. He makes lots of eye contact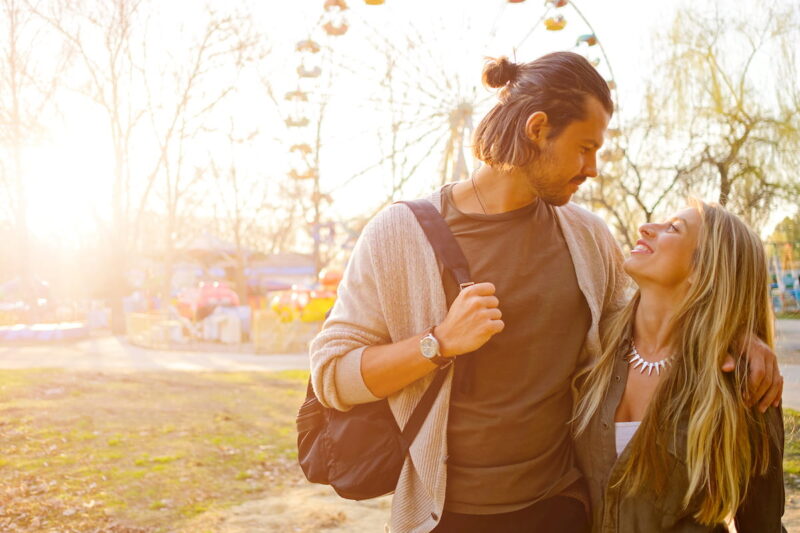 One of the signs that a man is into you is if he makes plenty of eye contact. It has been scientifically proven that eye contact is one of the most common signs of attraction. Various studies suggest that when a man is romantically interested in a woman, he tends to look at the woman's head and chest. On the other hand, a man will most likely look at your feet and legs if he's only interested in pursuing a casual friendship with you.
2. He is graceful whenever he is with you
This is another scientifically proven sign that a man likes a woman. While walking with a woman they're romantically interested in, most men would slow down their walking pace and attempt to match it with that of the woman. If he is usually clumsy, you'll notice that he is calmer and more graceful whenever he is in your presence.
3. He faces toward you while speaking
Take note of a man's posture each time you're having a conversation. A man who is attracted to you will most likely talk to you with his face, shoulders, and chest facing toward you. It's his way of letting you know that you have his undivided attention.
4. He invades your personal space
This sign cuts across both genders. People who are romantically attracted to each other don't mind invading one another's personal space. A man will try to talk to you standing closer than an arm's length, in an attempt to establish an intimate connection with you.
5. His friends try to give the two of you some space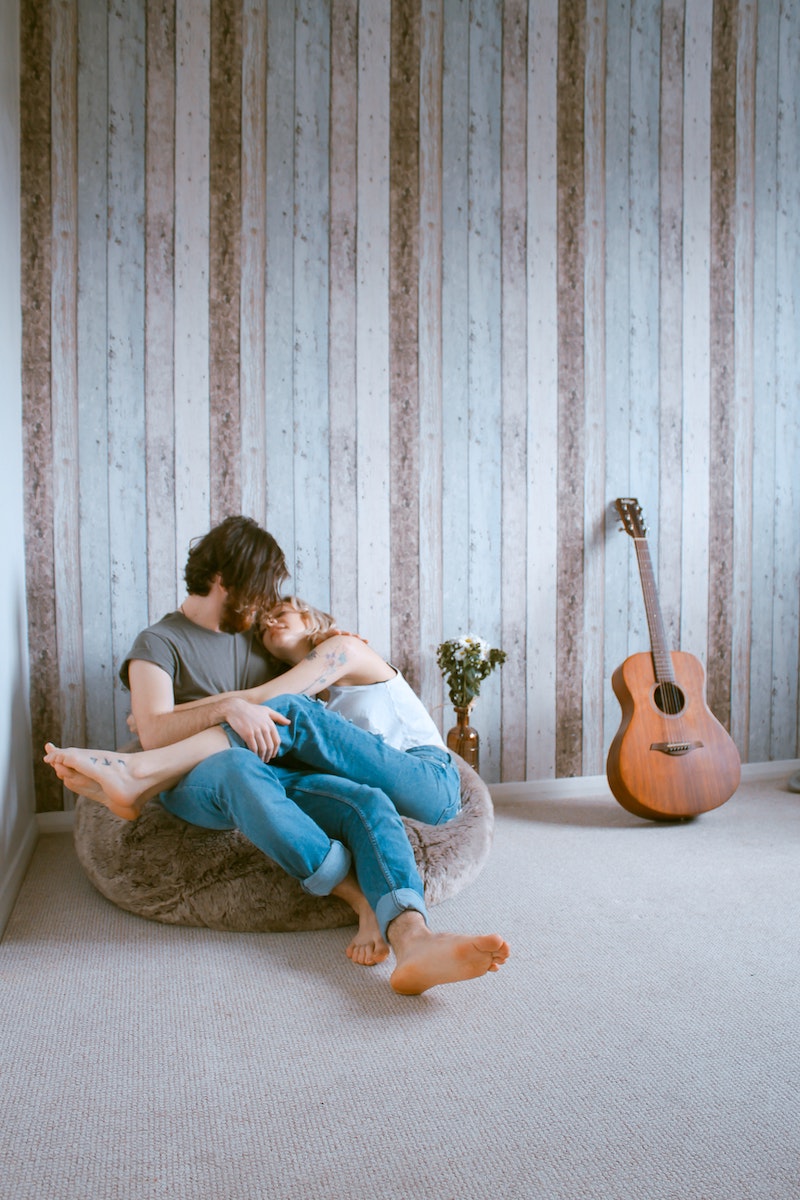 If you're ever hanging out in a group but notice that his friends try to leave the two of you together, that's another tell-tale sign that he likes you. It essentially means that he has already informed his friends about his intentions of pursuing a serious relationship with you.
6. He gives you preferential treatment
Again, if you're hanging out in a group, take note of how your man treats you. If he is into you, you'll almost always get special treatment. For instance, you'll most likely be the first to be served at the dinner table. It technically means that you're his numero uno.
7. He goes on a sudden behavior change
Men are infamously known for being cheeky and mischievous, especially when they're with their male buddies. However, a man in love will try to be on his best behavior whenever his love interest appears.
8. He prefers to call you using your first name
Does the man clearly know all your names but chooses to address you using your first name? That could be another sign that he is into you. And it's especially true if you're more popularly known by your middle or surname. In some cases, he might even call you using a fancier version of your first name, such as Becky for Rebecca or Talia for Natalie.
9. He says your name frequently during a conversation
After choosing to call you using your first name, a man who likes you will also tend to mention your name repeatedly during a conversation. You might also realize that most of the time, he smiles as he says your name.
10. He saves your number using a fancy name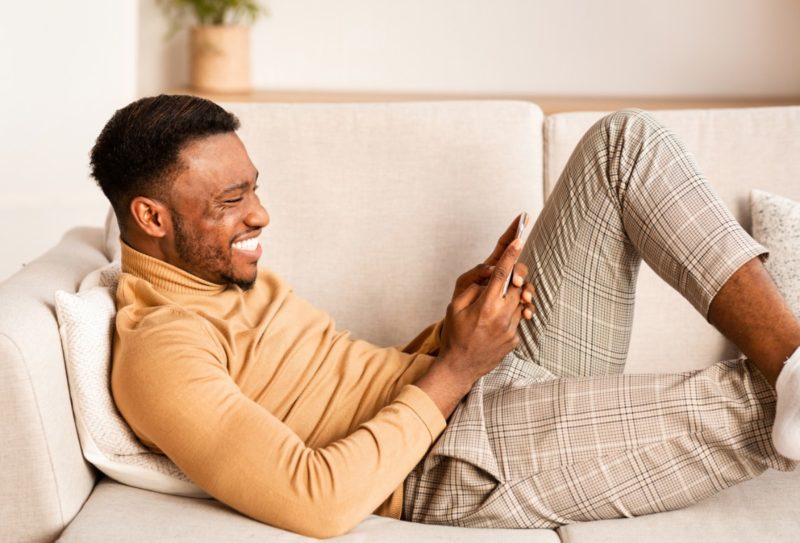 Accessing his phone book may not be an excellent idea, especially if the relationship is still young. If you're caught, it could change his impression of you completely. But if you're ever lucky to have access to his phone book, you'll notice that he has saved your number using fancy names, such as Cinderella, Princess, Jewel, etc.
11. He always keeps in touch
A man would hardly go a day without thinking of their love interest. His memories of you will cause him to call you often, even when he has nothing meaningful to say. Sometimes he just wants to hear your voice. If you're always the one taking the first initiative to keep in touch, that's a potential red flag that the guy isn't into you.
12. He is overly protective of you
Men are highly protective of the woman they're in love with. It doesn't matter how sweet and tender he appears to be, he can unleash his wilder side if he thinks you're in danger. He won't mind dealing a punch to a stranger trying to mess with you in the streets. In fact, he will stand up for you against anyone, including your jealous relatives, backstabbing friends, conniving coworkers, etc.
13. He constantly inquires on your whereabouts
Sometimes, a guy can ask lots of questions to see if you're available. It's not necessarily because they want to ask you out on a date at that particular point. Checking your availability from time to time is their unique way of establishing whether you're seeing someone else or not.
14. He wants to meet you during the day
Beware of men who only ask you out on a date on Friday nights. That could mean that he simply finds you sexually attractive and is only interested in getting in your pants. If he truly likes you, he will want to hang out with you even during the day.
15. He endeavors to be funny
Humor is a traditional flirting technique whose magic has never faded away. And this technique is more common with men. A man who likes you will try to crack all manner of jokes, just to make you laugh. Humor helps to lighten things up and escalate the intimacy between the two of you.
16. He offers to help you out
This mostly applies to a man you don't know too well, such as a colleague in your new workplace or a neighbor in your new residence. Usually, the man will offer to help you with your luggage, give you directions, etc. even when it's apparent that you don't need any help.
17. He is touchy-feely
The sense of touch plays a crucial role in terms of escalating a deeper emotional connection. And men understand exactly how to leverage it when flirting with a woman. A man who is taken by you will find a reason to touch your hands, shoulders, or forehead. Of course, his hands should have no business touching your boobs, cleavage, butts, or anywhere considered inappropriate, at least not before things get to a certain level.
18. He tries to accommodate your interests and remember your anniversaries
It doesn't matter whether he is into soccer. If you love hockey, he will also try to learn hockey just to accommodate your hobbies. Even better, a man who is into you will remember your anniversaries and help you mark them. So, don't be surprised if he turns up at your birthday party uninvited.
19. He remembers everything you tell him
Well, technically, not everything but most of the things, including details that you consider quite trivial. You'll be surprised that he can remember your favorite color, high school friend, or your most embarrassing moment in life, even if you only mentioned these subtly in your past conversations.
20. He is generous with compliments
Women have an insatiable desire to be appreciated, and it's always reassuring to find a man who tells them how kind and gorgeous they are. A man who loves you will spare no effort in complimenting you. But there's a caveat here; suggestive compliments like how big your booty is could as well mean that he only sees you as a sex object. During the earlier stages of your relationship, expect compliments that border on your dress code, smile, voice, etc.
Final Word
Knowing that a man you're romantically attracted to feels the same way is paramount. It's the only way you can continue surrendering your life to him without the fear of heartbreak. Feel free to bookmark the above signs and you'll be able to tell instantly whether he is into you or is just taking you for a ride.