Last Updated on October 12, 2022
Halloween is just around the corner, and as one of the most anticipated observances (it is not a holiday like some would refer to it as), there might be some confusion on what to do. Too grown to go trick-or-treating and want to try something new, fun and spooky?
A Halloween party with your friends and family should do the trick. Halloween parties are a great way to have fun with your family and friends. Here's a guide to planning the ultimate Halloween party.
Picking A Theme
In true Halloween fashion, go all out with a party full of frights by sticking to themes involving witches, ghosts, jack-o'-lanterns, spiders, cobwebs, and skulls. If you want to work with a color scheme, you can never go wrong with black, red and orange or a monochrome scheme. It all depends on the particular vibe you are going for.
Picking themes from movies is also a great idea and a brilliant way to act out roles from your favourite horror movie of all time. A haunted house is also not a bad idea. Or, you can also host a Halloween murder mystery party.
Getting Props
Figuring out Halloween decorations to match the theme might be a bit tricky. You need to have a budget to restrict you from going ham or shop from budget-friendly stores like The Works where you can even find tools like pumpkin carving kits to create more props. Carving jack-o'-lanterns just got easier.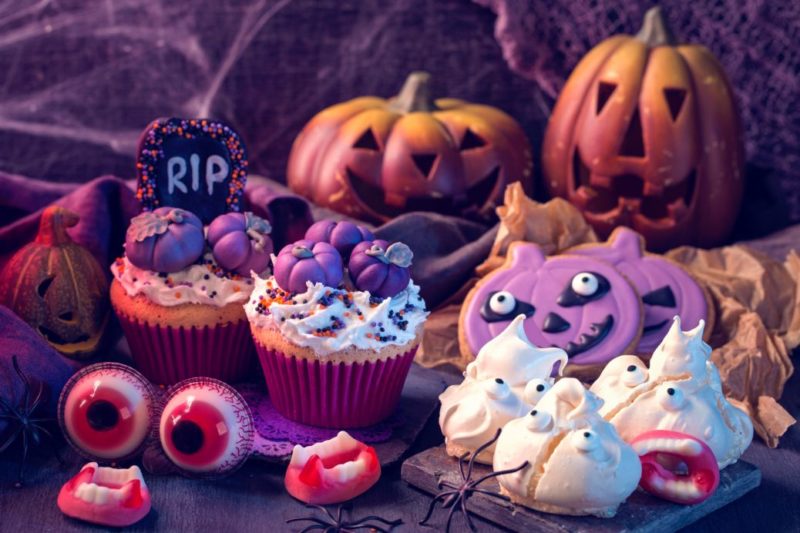 Order these Halloween decorations and tools, and get all hands on deck to set up. There are also Halloween decorations that do not require too much work. All you need to do is purchase and hang them up, like a paper mache hanging pumpkin basket.
Finish off by littering stretchy centipedes, snakes, and rats all over the place because what is a haunted house without creepies and crawlies? The hedges outside your house should not be left out as there are Halloween decorationsfor every part of the house.
Give your guests a frightening welcome that will not be forgotten in a hurry. Try bloody hand latex balloons, pumpkins, and wooden chests.
The Food And Drinks
Get creative with this part and serve interesting things like finger hotdogs, scary face apples, and of course, lots and lots of candy for the constant flow of trick-or-treaters. Some of these food ideas are quite easy to make with the right tools available. Dunk some spider ice cubes into drinks served in slime stained cups.
Costumes
Whether you opt for buying or making your costumes yourself, they should be nothing short of terrifying. Costumes go hand-in-hand with make-up. Figure out the look you are going for and get in character.
Accessorize with gouged out eyeballs or wield a green light sword. Getting nail art to match costumes should complete the whole look.
Enjoy the Frightful Night
With this guide, you can be sure to have the most exciting Halloween party but brace yourself for a scare. Boo!