As a parent, it is essential to allow your kids to go out and play with friends. It helps them improve various body developments such as imagination, creativity, cognitive abilities, as well as physical and emotional strengths. 
However, it is equally important to know where they are and what they are up to all the time. It helps ease your nerves since knowing where your young ones are is one of the basic levels of your children's security.
For that reason, developers have created FamiSafe to help you track phones easily and know where your young ones are all the time. Let's take a deep dive into understanding how this phone tracker works. 
Understanding Famisafe 
Famisafe is a reliable software developed to help parents locate android phones when their kids are away. It is easy to use and is compatible with both android and iOS devices. The software requires you to register an account either online from its website or via its app. You then install the app on your kids android or iOS device. Finally, you can connect the app to your children's devices to allow you to manage their gadgets from the FamiSafe app or directly from the FamiSafe website. 
FamiSafe Features 
When selecting a reliable phone tracker, it is essential to consider its features which help you monitor your kids' gadgets. Due to that reason, FamiSafe comes with the following capabilities: 
Geofences
With this GPS cell phone tracker, you can create Geofences to alert you whenever your young ones go beyond the boundary or when they arrive at home. This feature requires you to set safe Geofences such as school or home and monitor your kids' activities at specific times. 
Location History 
The feature helps monitor your children's real-time location at any time. It means you can determine if your young ones are at school or home as required or if they have visited strange and unsafe places. 
Activity Report
Activity report shows you the kid's daily phone activities. This means you can check which apps they visit frequently or the ones they have installed and uninstalled. You can also determine their areas of interest by checking the video sites they have visited. Finally, the feature can check if their devices are invaded by malware. 
Screen Time 
With FamiSafe, you can track a phone's app usage plus details. As a result, you get to manage how your kids spend time online by setting up smart schedules. You can also remotely block inappropriate social or game apps using this feature and vise versa. Finally, you can customize the blocked apps to certain safe list apps during the lockdown.
YouTube App Control 
This feature monitors social apps and YouTube to check whether there are any explicit and offensive words. You can do so by setting the FamiSafe app to receive alerts whenever offensive comments appear on your kids' phones. 
Customize the Suspicious Words
At this age, parents are getting confused by teen slang that is emerging every day. However, you can keep up with their pace using this feature to manage any suspicious words. To use the feature, you choose the type of questionable words you are concerned about, then set the app to help you detect them. FaniSafe uses keyword search and allows you to either enable the search or disable it. 
TikTok History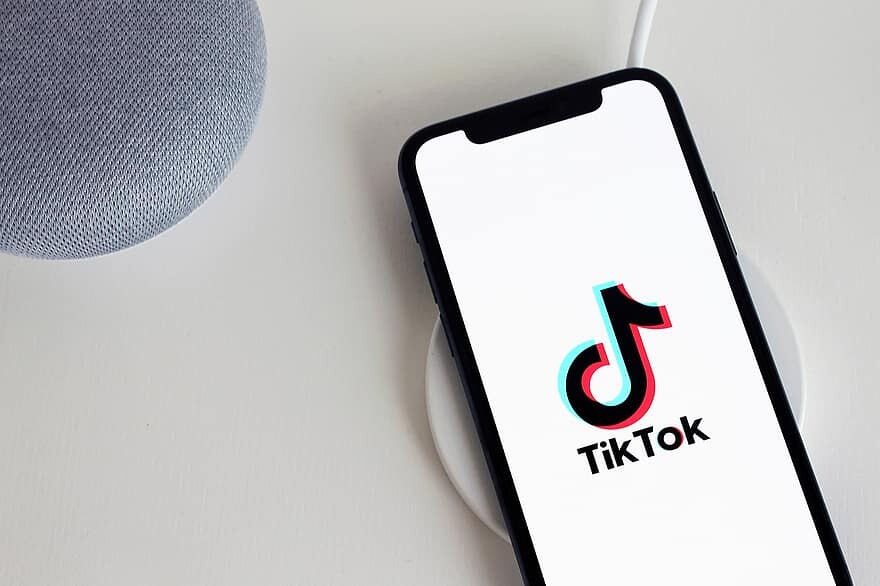 With the rise of the TikTok app, there are numerous videos and content you don't want your kids to see. You can use the FamiSafe software to check the details of videos your children are browsing on TikTok and block them at one tap if you want. This helps you protect them from digital garbage as well as dangerous video challenges found on TikTok. You also ensure they don't browse on TikTok during bedtime.
Browser History 
This feature helps create a safe environment for your kids by blocking inappropriate websites. This is because you can view their browsing history plus their personal internet history remotely without them knowing. 
The phone tracker can store up to months of browser data and check which words have been searched under the Safe Search.
Explicit Content Detection 
The cell phone location tracker also supports YouTube contend detection on Apple devices and allows you to connect to your children's social accounts. Besides YouTube, other apps supported include Messenger, WhatsApp, Messenger Lite, Instagram, SMS, Facebook, and Twitter.
Inappropriate Picture 
FamiSafe can also monitor pornographic pictures by monitoring your children's phone albums in all directions. You can do so by setting various pornography detection levels to your kid's mobile devices, where you check any questionable pictures. 
As a result, you get to deal with the photos by checking alert messages from the Phone Tracker. Once you delete the inappropriate images, they cease to appear on your children's phones. It helps solve the issue before it becomes problematic in the future. 
Pricing
 This cellphone locator comes with various pricing plans for all its amazing features. These plans are focused on both family and school use. For family use, the monthly package goes for $10.99, the quarterly plan for $20.99, and the annual plan for $60.99. 
On the other hand, the school plan is $39.98 for a monthly plan, and support 11-20 devices. Alternatively, you can visit the FamiSafe webpage to select other school plans based on multiple mobile phones. 
Famisafe is free to try and available on Google Play and App Store. Just give it a try and see how it works.
Conclusion 
If your kids are not sharing their location or coming home late from school or their friends' houses, you don't have to worry about knowing their whereabouts since FamiSafe solves the problem for you. This mobile location tracker comes with a free trial, and if you wish to continue enjoying more sophisticated services, there are monthly and annual packages for everyone.
FamiSafe features are the best, making it a suitable monitoring tool in 2021 for school and home use. Don't just take my word for visiting the FamiSafe webpage or download their app, sign in, then try it out and judge for yourself.