Last Updated on January 20, 2022
Creating an eBook can become burdensome. The two biggest hurdles in creating an eBook include writing content and designing it.
Designrr makes creating an eBook easily and quickly. It takes the content directly from the Website or from Microsoft word.
You can reformat your eBook to a stylish and beautifully designed eBook.
Let me guide you on how to use Designrr.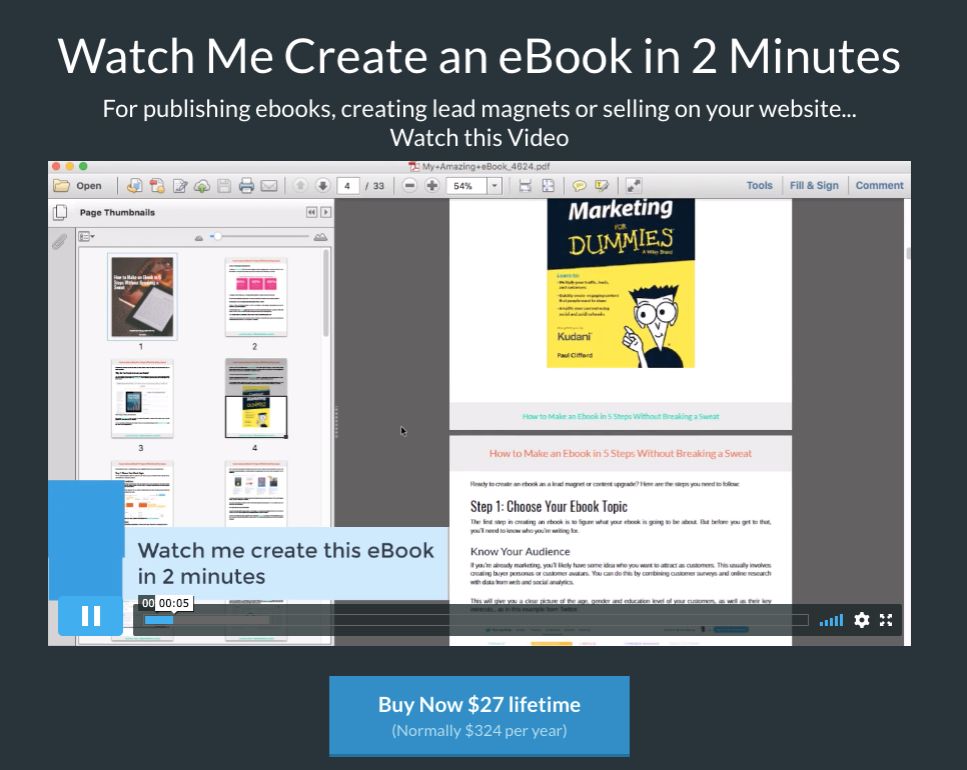 How Designrr Works
The good thing about Designrr is the fact that it works with all types of websites.
Start by simply entering the URL of the information which you want to make as an eBook to start a new project. Designrr will begin loading the content. Check out the image below:
Creating your eBook will become easier. With more than 12 templates available, you can quickly get started with your project. You can customize the template by changing the colors, fonts, images, and styles. You can also change the cover image if you want to by uploading a new one. You can search across the pictures available at Designrr database and insert it in your project.
Start the tweak and tune.
Using Designrr, you can adjust and tailor up your book to make it suit your style. Just add the images from Designrr. These are all copyright-free image. You may also upload your own image if you wish to. You can start to change the font, the cover, the styles, the header, and the footer, and most of all, the call to action.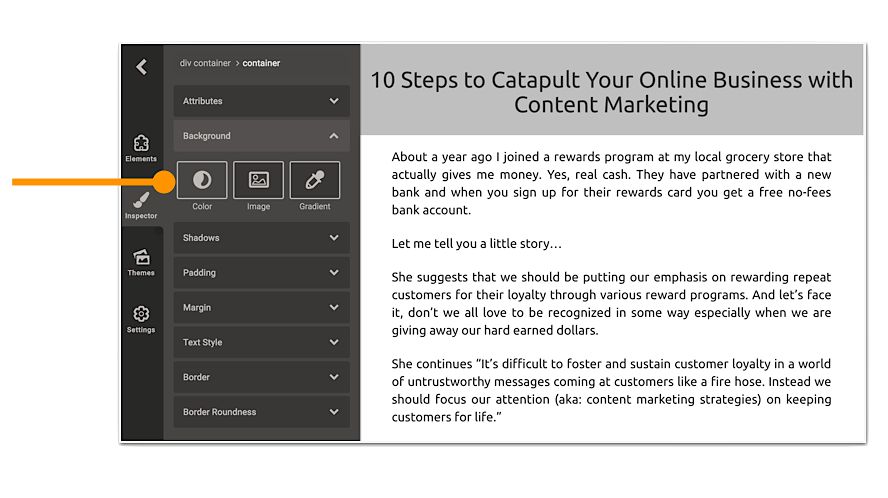 In just a click, you can have your beautiful pdf. This file will be stored in your account. You can have access to it anytime, and you can also download it.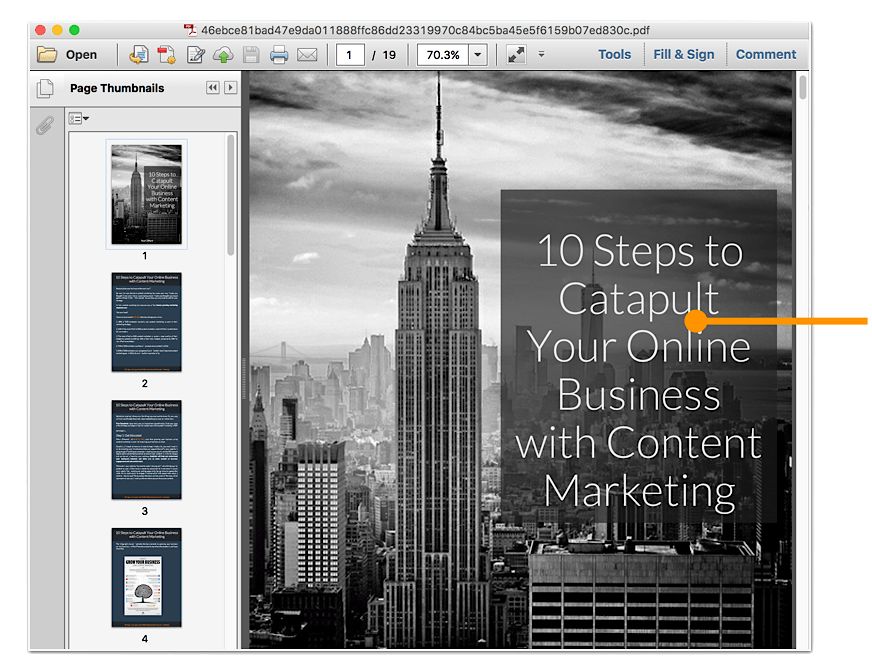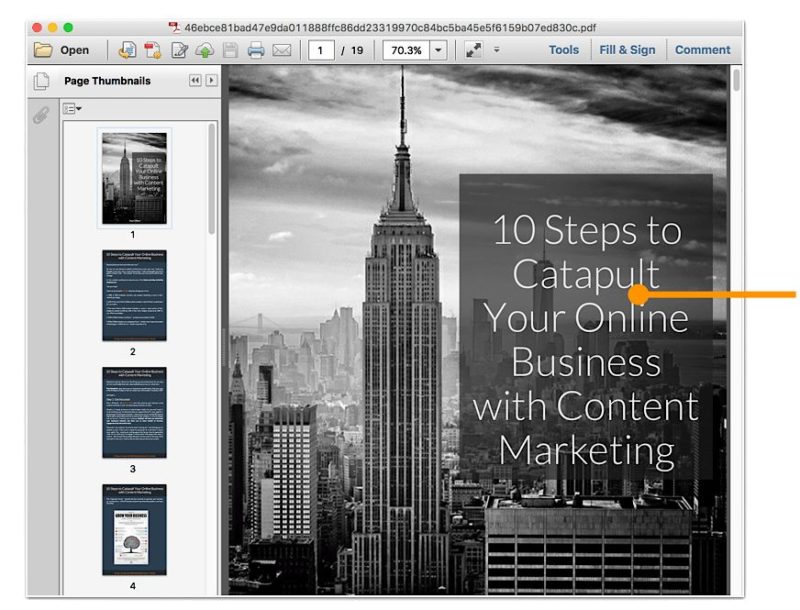 Cost of Designrr
You can purchase Designrr at its special offer. Creating eBooks and lead magnets become unlimited.  The standard, for only $27 a month, you can have a lifetime license, which means that you can have access to the Designrr software and you can import your contents from MS Word. There are also other plans available. For professionals, only $37 per month and for the agency at $67 per month.
Among the benefits that you can exclusively get with your purchase is access to the copyright-free images with unlimited options. It also includes google fonts at about 720. Plus, you get 21 customizable themes. You can also take advantage of the new feature; Facebook import.
The Professional plan includes all the standard features. You can have 100 active projects, you can import or paste contents from MS Word. You can have access to more than 200 professional book covers and create instant 3d covers. You can also export your PDF to Kindle and ePub.
For the agency, you get all the features. All of the pro features are available. You can have unlimited active projects so you can do as many as you can. You have the full resell rights for your cover designs. You can also create additional user accounts, and you can create a new template for your project. You will also love the remove headers and footers. You can include page numbers and have access to the Table of Contents generators.
When you purchase Designrr, you can have a bonus. You can get a content marketing dummy at its digital edition.
Do not worry about how to use the platform because there is a full video training included in your purchase. Support and training are delivered using the app.
The 30-day money-back guarantee releases doubts. You can purchase now and get your money back if you are not convinced after trying. This tool is really worth it.
Ways to use Designrr as a Powerful Tool
This function is the most obvious thing that Designrr does. It is was it is designed for.  Choose from the various ways to start your project.
People like to have content that can easily be read offline. That which is easy to print. I personally want to save a PDF version of a file to my desktop computer to revisit is easy without looking for a specific URL. In general, people love to read PDFs, making it a lead magnet.
Use PDF on multiple publication platform.
Designrr is a tool helpful in generating traffic by repurposing your contents.
Just a simple tip, always have an affiliate link for every piece of the content that you publish. All these free PDFs around can turn a passive income.
Create a book out of the multiple blog post.
You can literally create a book using your blog posts. You just have to add a few chapters or make a little editing. Through Designrr, you can export multiple formats such as 20 posts to make a book. Check this out:
Designrr is not only for personal use. You can even use it to create an eBook out of someone's blog. You can save the file of the PF content.
Create a PDF from scratch.
Using Designrr, you can create an eBook from scratch. You can use the templates and call to action button to make a beautiful book that you can export to your Kindle, PDFs, or iBook format.
This is a new feature of Designrr. Amazingly, you can upload a video or an audio file to the platform. This video or audio will be automatically transcribed. You can add images and format the PDF. Check out the image below: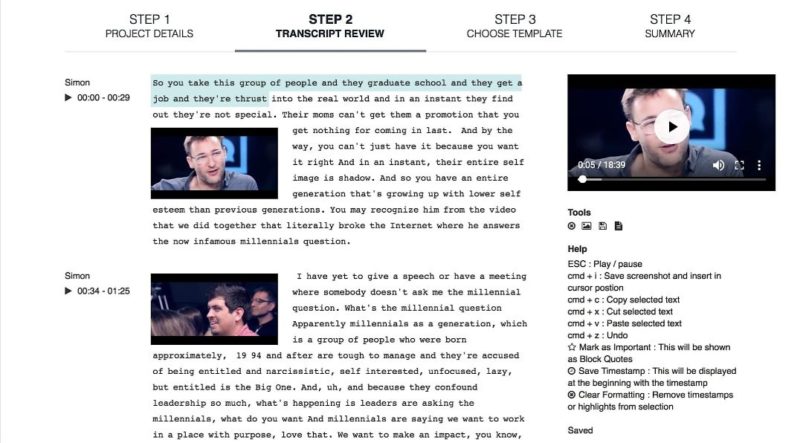 Conclusion
Designrr is such a fantastic tool to create beautiful eBooks or lead magnets. Establishing this will help drive traffic to your to sites and increase your leads because of this lead magnet. Designrr helps remove your clutter, such as social icons, sidebars, advertisements, and navigation.
The output leads to clean and pure content of your eBook.
You can also use this tool to repurpose your content and to quickly sell your eBooks and make money out of your contents.
Why not try Designrr and experience the comfort it can give you?