Last Updated on March 3, 2023
"Give an example of your achievements" – this is one of the questions that is asked in a competent interview. This type of interview is a reliable and widely used method in the selection of personnel, which makes it possible to verify the professional competencies of the candidate for successful work. To determine the best candidate, the STAR personnel selection methodology is also applied.
What is the STAR Interview Technique?
What is the STAR method? It is a method used for answering behavioral interview questions when a candidate communicates with an HR-manager. This helps the job applicant provide specific personal examples or evidence that he or she has the experience and skills for the job.
Behavioral interview questions are questions about how you behaved in the past. In particular, it is about how you dealt with certain work situations. One of the best ways to find out if a candidate has what the company needs is to look at past performance examples.
The STAR Interview Method is based on the idea that the employee's past behavior in a given situation can be used to predict future behavior at a new job. All the candidate needs to do is give convincing responses that clearly demonstrate the mandatory competencies indicated in the job description.
Many interviewers structure their questions using the STAR system. However, job seekers can also use the STAR interview method to prepare for behavioral interviews. You can find the STAR method of answering questions described by Forbes.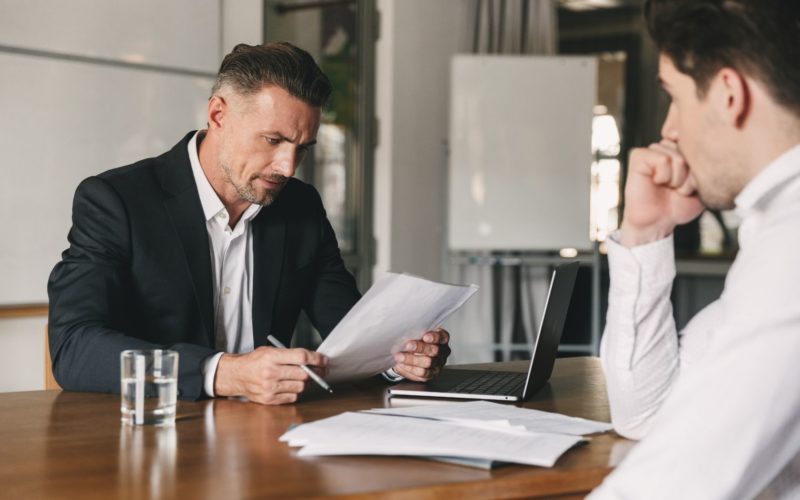 STAR is an abbreviation of four key concepts. Each concept is a step a candidate can take to answer a question.
By completing all four steps, the job candidate gives an exhaustive answer. Concepts in STAR acronym include:
Situation
Task
Action
Result
Situation: Describe the context in which you performed work or encountered a problem at work. For example, you may have worked on a group project or you may have had a conflict with a colleague. This situation may be related to work experience, a volunteer position or any other relevant event. Be as specific as possible.
Task: Further describe your responsibility in this situation. You may have had to help your team complete the project on a tight schedule or resolve a conflict with a colleague.
Action: Describe how you completed the task or tried to complete this task. Focus on what you did, not what your team, boss, or colleague did.
Result: Finally, explain the consequences and results obtained from the action taken. You could emphasize what you did, or what you learned.
The following competencies are most often investigated during the interview using STAR technology:
communicative
teamwork
initiative
leadership
problem-solving skills
analytical thinking
stress resistance
time management
negotiation skills
planning
result orientation
process orientation
For example, if the requirements of the vacancy profile indicate that the candidate should be able to give an analysis, then the interviewer will definitely ask you to give an example where you used this skill in your work and what results you achieved.
Examples of STAR format interview questions include:
Tell me about a time when you were supposed to complete a task in a short time.
Have you ever gone past a deadline?
What do you do when a team member refuses to complete their part of the job?
For those who do not have experience in this type of interview, the main thing is to understand the basic principle: in a behavioral interview, you should give specific examples of the successful application of skills from previous work experience.
How to Prepare for an Interview with STAR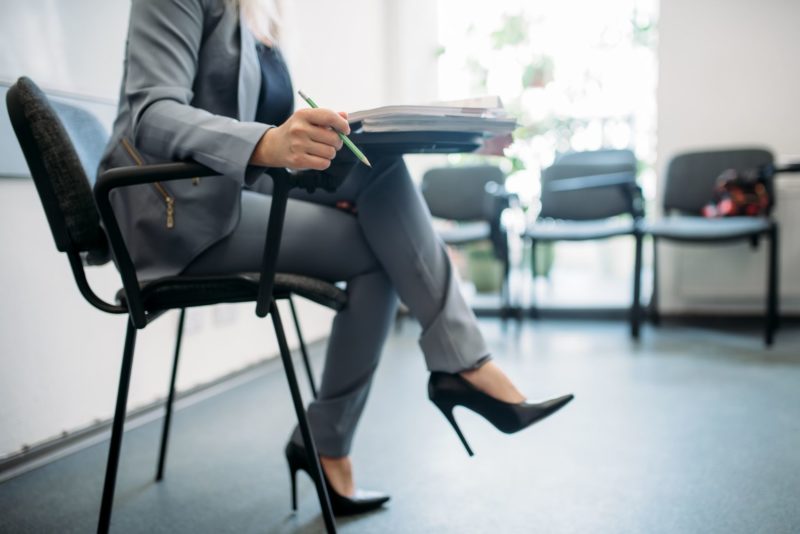 Since you will not know in advance what interview method will be used by your interviewer, it would be useful for you to prepare several scripts for the tasks that you conducted.
First, make a list of the skills and/or experience needed for the job. You can probably find a list in the job vacancy offer. Next, consider specific examples of how you showed these skills.
For each example, name the situation, task, action, and result. You can even update your resume and cover letter then make copies of the new version to have with you at the interview. If you still don't have a cover letter, you can quickly get a sample at www.getcoverletter.com with professional examples and templates.
You can also take a look at the general questions of the behavioral interview and try to answer each of them using the STAR strategy.
Whatever examples you choose, make sure they are as closely related to the job opening for which you are interviewing as possible.
How to Answer STAR Interview Questions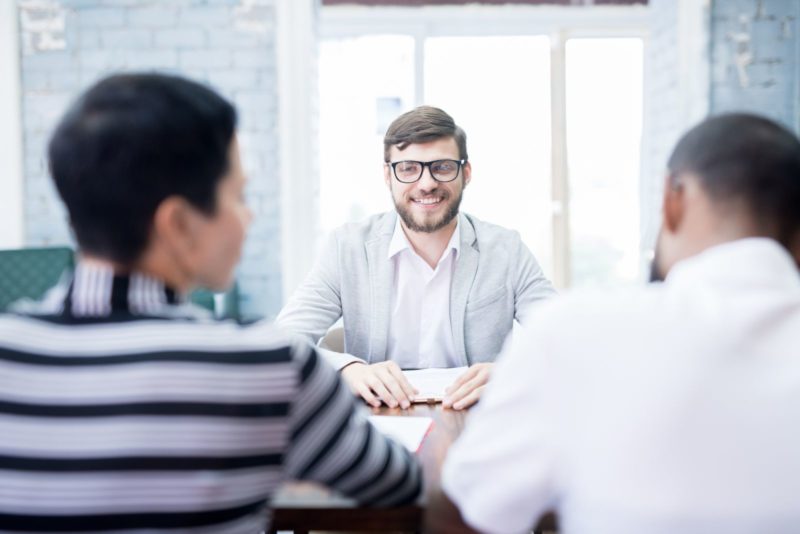 Try applying the STAR model answers to the most common behavioral questions:
Remember the situations in which you showed the right behavior. You can describe training and work projects, your leadership and teamwork experience, planning and customer service.
Prepare a brief description of each situation. Be prepared to expand each description on demand.
Make sure that each of your stories has a logical beginning and end (remember the STAR scheme).
Make sure that the results you describe represent you in a good light (even if the results themselves are negative).
Be honest. Do not embellish the story and do not keep silent about the details. If the story is sewn with white thread, the interlocutor will definitely notice this.
Be extremely accurate. Do not generalize, do not try to describe several situations of the same type at the same time.
Give a variety of examples from different areas of your life.
The HR manager needs to get a complete example from the candidate's past experience. If a question is asked about a task or result and the response is incomplete, it will be difficult to use when evaluating data. The interview should ensure that the candidate gives examples from past experience, and not theoretical objections: "Everyone needs to have the planning skills. I plan very well and always comply with deadlines."
The best 4 ways to answer behavioral interview questions you can learn from this guide.
Question and Answer Examples Using STAR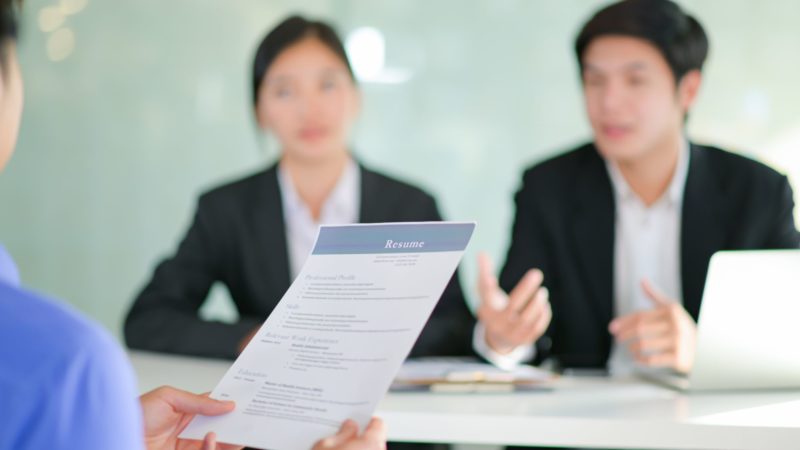 Example. Question 1: Tell me about a time when you had to complete a task in a short time. Describe the situation and explain how you handled it.
Example. Answer 1: While I usually like to plan my work in stages and complete it in parts, I can also achieve strong work in a short time. Once, while at a former company, an employee left a few days before a large project was going to take place. I was asked to take over the project. I had just a few days to complete the project. I created a task force, delegated work, and we all completed the task with a day to spare. I think that I strive for prosperity in a short time.
Example. Question 2: What do you do when a team member refuses to do his part?
Example. Answer 2: When conflicts or problems arise in a team, I always try my best to increase my role as a team leader. I think that my communication skills make me an effective leader and moderator. For example, once when I worked on a team project, two team members got in an argument. Both refused to complete their tasks. They were unhappy with their workload, so I organized a team meeting where we rebuilt the tasks for the team. That made everyone happier and more productive, and our project was successful.
Let's take a closer look at the STAR response example:
Situation (S): I worked on a university diary. The profit from advertising in it was almost zero because many advertisers refused to renew their contracts.
Task (Task – T): I had to put forward the idea of ??how to increase profits by at least 15% compared to the previous year.
Action (A): I developed a plan by comparing the effectiveness of advertising in a university newspaper with the effectiveness of advertising on other media resources. I also studied with a professor from a business school who told me about current sales strategies.
Result (R): Fifteen advertisers renewed their daily advertising contracts. Five more ordered advertising on special issues. Profit from advertising compared to the previous year increased by 20%.
Conclusion
Let's do the summary: STAR refers to the behavioral interview method. During the interview, the recruiter asks about the candidate's past experience and asks him to talk about specific situations. To gain the understanding needed to predict the progress of a candidate in the future, a recruiter should receive 2-3 full behavioral examples for each competency of interest.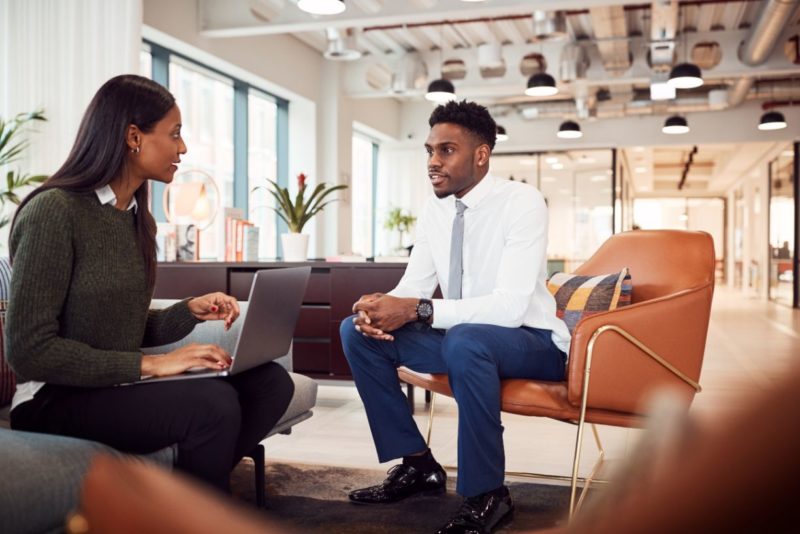 Do not skip the STAR formula during a STAR interview. Describe some positive examples of your influence. Avoid vague language and comments that are irrelevant.
Do not be shy and do not force the interlocutor to directly ask about the results of your actions. Do not give examples that put you in a bad light, but remember that sometimes situations with negative consequences can still indicate your strengths.
Good luck!