Last Updated on March 3, 2023
Content writing has become a lucrative venture in contemporary time. This is closely tied to the increase in content marketing by major brands.
Coupled with the fact that marketing is done on a constant basis to increase product sales and awareness, one could make a kill out of brand content. But the norm with businesses is such that products come and go depending on the season.
Goods and services will be in high demand at a specific season, and the demand will decrease at certain seasons. As a content writer, you should be on high alert so that you create relevant content for all these seasons. Here's how you can write successful brand content using seasonality.
Be Wary of Timing
To create successful seasonal brand content, always plan to publish at the correct time. Ensure that it goes live and is indexed at just the opportune time. The norm with many content writers is that they always ride on the last minute wave. It just occurs to them that a season is approaching when it's hours away. This is how they miss out on great opportunities since their content reaches the target audience too late.
By fact, content takes time before it can get indexed on search engines. For example, let's say the Christmas season is approaching. You then hurriedly craft some content and post it about a week before Christmas. Your content will not reach the intended audience in time. What's worse, your competitors will already have posted their content earlier. So, in essence, you will have missed the opportunity to reach and engage your audience since your content will be visible to them way later in the Christmas season.
Being wary of the timing of your posts is prudent. You should plan your content adequately so that the search engines can find it, index it and make it visible to your intended audience in time. Posting just weeks before the season isn't going to do any good.
If you want success in your seasonal content, get the right timing of the seasons and then plan and post your brand content in advance, say 3 to 4 months before the season.
Schedule Seasonality in Your Writing Calendar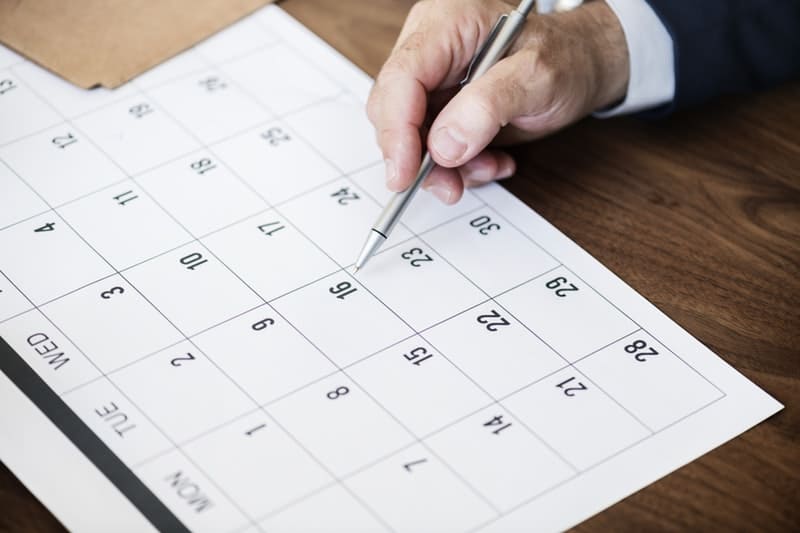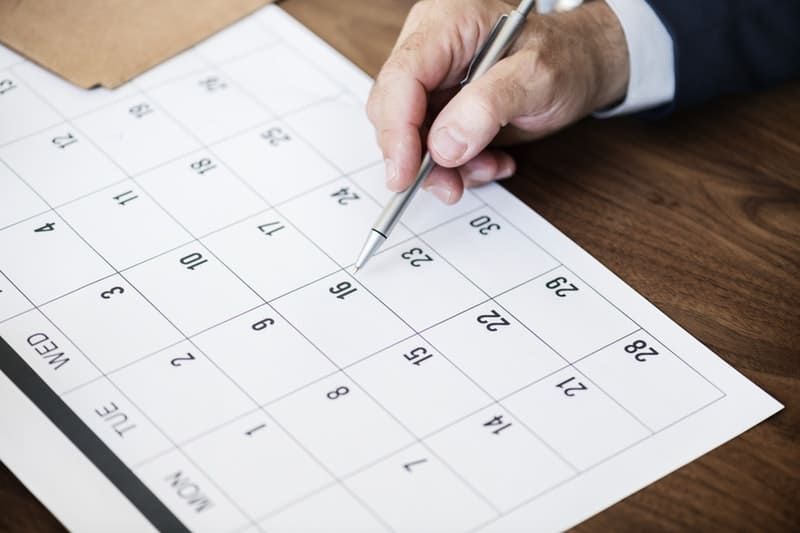 Any serious content writer has a schedule of work. Because of the volumes of work that need to be written, a schedule serves as a planning and organization tool. We can't overemphasize the importance of timing.
A little lapse of time could be detrimental to the success of your brand. Thus, make a point of scheduling your seasonal content in your writing calendar. You can't rely on memory in this regard lest you want your Halloween content to be visible when it's Valentine's season.
You can use technological planning tools to help you schedule your seasonal content. We've used Coschedule and have reaped immense benefits from its planning capabilities.
Think in Advance
We are assuming that you're a well-established content writer, so we know you have a lot on your plate.
Probably 10 blog posts due in the day, some web content for about 5 big-time brands, some social media posts for your clients, some search engine optimization tasks for your favorite clients, and also an article to post on your personal blog. It could be even more.
Factor in your social life, your personal errands, and some family responsibilities too. This requires some good organization and foresight on your part. You should think ahead for you to stabilize your craft. How can you go about it?
At first, you should play out scenarios in your mind. Be fully aware of the tasks ahead and start thinking about how they will be handled. For example, you could think of the activities that you are going to perform tomorrow just before you retire to bed, preferably 15 minutes before you rest for the night.
Secondly, devise a simple way of handling tasks efficiently. For example, you can capitalize on the use of pictures to convey seasonal messages. You don't need to write volumes about holidays. Just some few pictures of holiday events will do the trick.
Thirdly, come up with a list of topics and subjects that you'll write about depending on the season.
Avoid Evergreen Content, Keep It Seasonal
Some circles of content writers try to beat seasonality by posting evergreen brand content. While this may save them the hustle of keeping up with the numerous seasons, it may appear stale to the readers. Make a point of writing exclusively for the season at hand.
It gives you the chance to post some unique content since all seasons have their unique experiences. Last year's Super Bowl may be different from the present year due to some new additions, highlights, and occurrences.
Therefore, if you try to post some blanket content for all Super Bowl events, your readers may miss out on the unique highlights. Some who are aware of these highlights may even disregard your post.
By keeping it seasonal, your content is bound to be timely. It may attract the attention of many readers during and after the season.
Write for a Cause
Don't just write for the sake of availing content for a particular season. Write content because it has some meaning to you personally.
Show your readers that you're not just writing for business, but you are an active member of the community. For example, the Christmas festivities and Thanksgiving ceremonies bring more focus on family values, charity, and kindness.
Focus on one of these and promote it through your brand content. It will appeal to most readers as they will see you as a person who is part of the festivity rather than someone who is out to make money out of it. What's more, you'll have some unique content to talk about which will give you an edge over your competitors.
What Are Some Tools You Can Use When Writing Seasonal Content?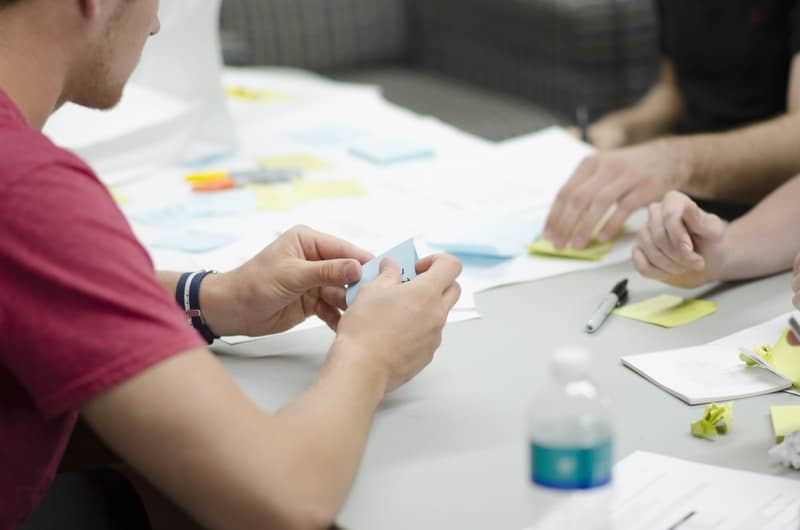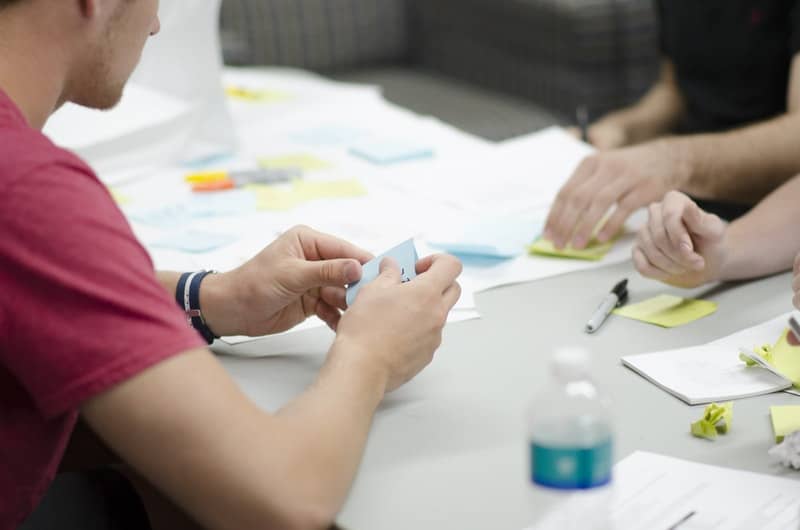 It's useful in finding the specific queries relating to a particular season. This data is exclusively from search engines, and it tracks what your audience is searching for in relation to a particular season. You can track the keywords with respect to time and location. This will help in creating targeted brand content for your audience.
Google Trends is useful in tracking subject peaks during various times of the year. You can zero in on the specific time and find out the trending subject for that season and also the extent of duration of the subject. This way you will be able to provide timely content that will be readily accepted by your target audience.
Types of Seasonal Content You Can Create
Blogs are one of the convenient places to publish your seasonal content. Provided that you make regular posts, your brand content is poised to be successful when the season comes.
The upside of social media is that you can post content and it will reach the intended audience in the real-time. If your business or company has a social media profile, use it to your advantage to create content that's unique to your followers. It could even be as simple as posting a photo that relates to the season. For example, a grilled turkey placed on the dining table full of family members. Add some brand words to it, and you will have conveyed your seasonal brand content.
Seasons come and go. What's left are the memories that were created. The above strategies and tips are effective in writing seasonal content for your brand. Apply them, and you'll create content that's timely for every season. It will make your brand one of the memories that readers hold on to when seasons subside.