Last Updated on March 8, 2022
If Virtual Reality (VR) is thought of as more like a tool rather than a recreational gadget, it's helpfulness will be undeniable for businesses trying to gain competitive advantage.
And due to its sudden demand upsurge, manufacturers are trying to minimize the costs of its production. Not only that, but originalists have started to explore the field and its potential for revenue.
As a strong and growing market, VR is putting out the scope for companies to experience VR leverage for process advancements and better marketing strategies.
Below are some insights that will give you ideas of how VR is helping businesses make the most of it.
1. Providing a Clear View of What Will Work in Your Business and What Won't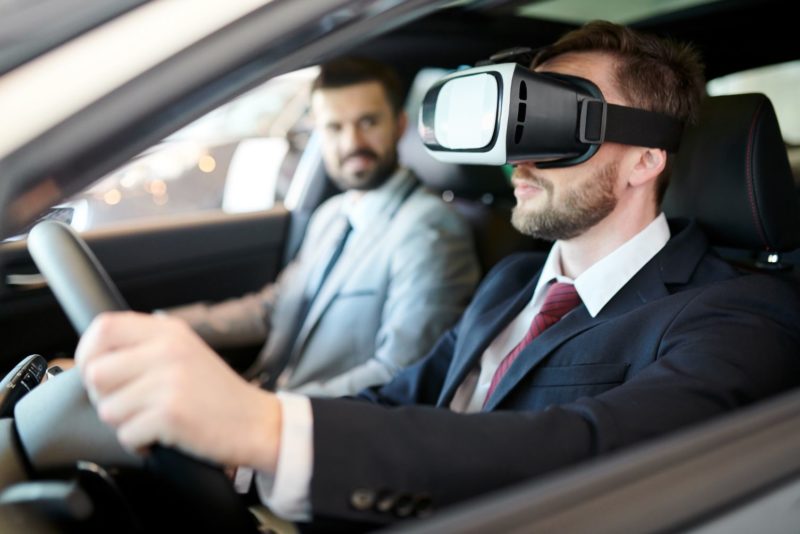 With VR, analyzing customer behavior gets easier. When you launch a new product, you cannot judge its success or demand in the market without conducting a proper survey.
It's even better when your customers get to experience the product in an artificial environment with minimum hassle. This way, you can determine the ability of your product to sell successfully in the market.
2. Training Employees Through Simulation
That's right, your employees will be able to face the real-life situations and procedures of the job without you having to incur the cost of setting up artificial interfaces and them facing any health hazards.
It could be anything entirely technical from pilot simulations to basic healthcare.
Apps like InCell VR is one of the best educational VR apps that specializes in illustrating the human body and what's inside it. Here are some more New VR Apps worth exploring for virtual on-the-job training.
3. Prototyping Made Easier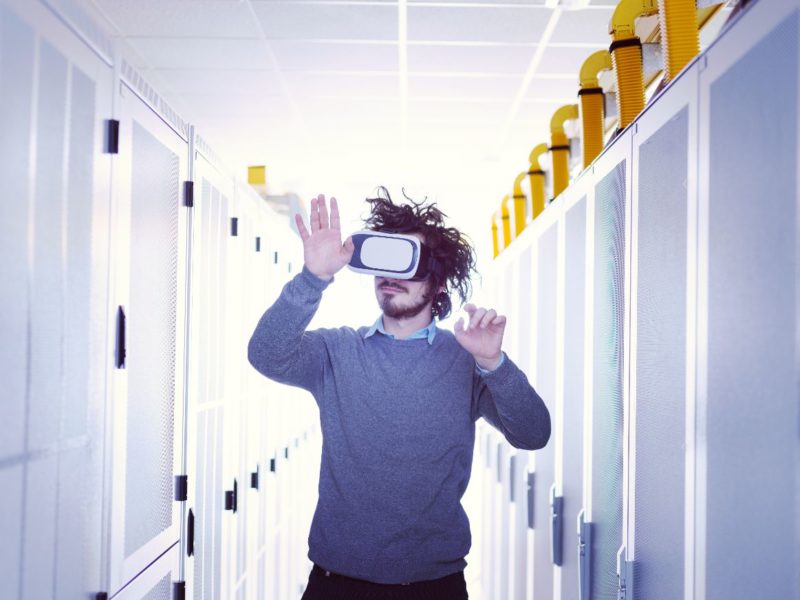 VR has made it feasible to simulate and test every procedure in manufacturing and production businesses. This can be done quickly and effectively with VR compared to the traditional wiring/unwiring and fumbling with machinery.
R&D sectors now prefer VR, since making prototypes consumes costs heavily. Ideas can be designed simply by the help of VR. Also, architects are now using VR technology to demonstrate their designs to clients before starting the project.
4. Advertising Becoming Innovative
There is no doubt about the power of Virtual Reality and how it is capable of changing the whole face of the media. With Virtual Reality, businesses can advertise in a whole new innovative way. Here are some examples of VR based ads.
This is a way brands can make their publicity campaigns stand out from others and clearly show their superiority in technology in the market. The magnitude of involvement and intensity the messages can portray in such advertisements is invaluable.
VR tech is helping to grab the attention of audiences with 3D ad experiences like never before.
5. Connecting Workers from Remote Areas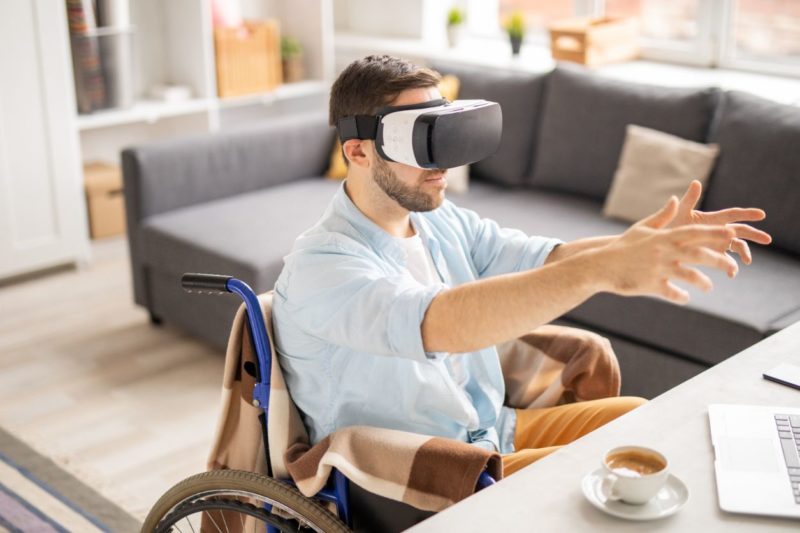 A decade ago, remote work experiments were a luxury for most companies except. But now, technological advancements have made remote working a part and parcel of startups, be it for small firms or conglomerates.
Here's where VR helps; remotely connected employees can deliver their best output despite having to be present physically. The result? A more enriching, pragmatic, and priceless experience both the workers and the companies can receive.
Examples can include warehouse tours, reward and recognition programs, business meetings, etc.
6. Taking E-commerce to a Whole New Level
People do not want to pay for stuff they haven't tried or seen face to face, which is a big problem for e-commerce businesses. With the help of VR technologies, businesses can present trial options for a variety of product types.
This will help customers paint a clear picture of how their post-purchase experience will be. Real estate markets, luxury sports cars, and aircraft businesses are enabling VR-powered test drives and tours from anywhere across the globe.
You simply cannot afford to avoid the VR option in your business because as soon as your competitor kicks up their game to VR, you will need to get on the train too.
7. Collaborating Worldwide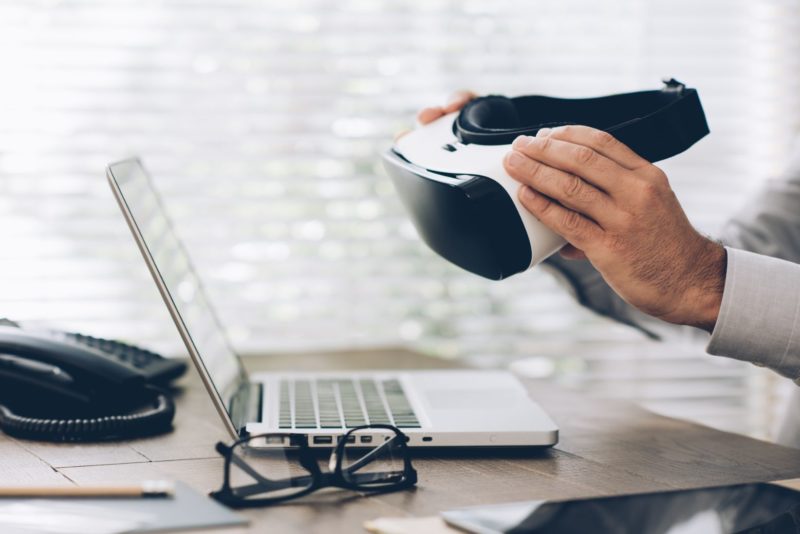 It may seem impossible to bring in specialists from different corners of the world to develop your products. Thanks to Virtual Reality, teams can now be created throughout the world and be connected to collaborate fluidly and create something innovative.
Instead of spending thousands of dollars on plane tickets, you can buy an XTAL and connect with your colleagues in a matter of seconds right in your workplace.
Not only you will be able to hold a live discussion on product designs, but you will also be working in a similar environment and sharing feedback in real-time productively.
8. Exploring Possibilities, Minus the Risk
Are you indecisive and confused about investing in a new wing of the business?
Or perhaps you want to make a total renovation but are scared of how it will turn out and are thus letting the idea go altogether because you don't want to send money down the drain?
VR will let you explore the scenarios of your plans minus the investment risks and let you make a better decision.
Your manager or designer will be able to see your ideas without having to create expensive physical mock-ups. With a high-quality VR headset, you can experience all the design concepts you desire without having to get out of the chair.
This way, you're getting to save millions of dollars on the wrong decision while making the right one with the most information possible!
9. Engaging in Virtual Tourism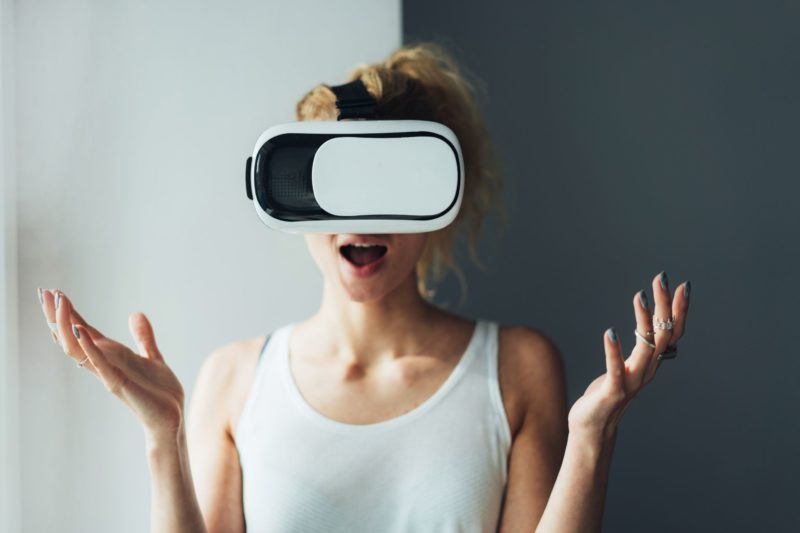 How cool would it be to take VR trips of beautiful countries in the comfort of your home? Does Antarctica seem too cold, expensive, or too far away? Want to experience the transparent blue waters of the Bahamas? Here's where VR trips come in handy.
Experience the world in its full form without even having to be there.
Not only visual trips but with gear like Taclim VR boots from Cerevo, you can also soon take a nice long walk on a beach and actually feel the sandy friction beneath your feet.
If you have a restaurant by the beach, you can add a VR tour and let it seal the deal for packed vacation bookings.
10. Taking Advantage of Unorthodox Business Opportunities
VR is also helping unusual business opportunities to rise with the help of advanced technology. For example, VR cafes, restaurants, and meditation centers could just be the next "it" thing.
Such places will act as a tech sanctuary for VR junkies looking for virtually enhanced experiences.
Another opportunity entrepreneurs can grab is investing in VR gaming centers. VR platforms like Avatarico provide the facility to the franchise and license VR entertainment to businessmen.
Like them, you will be able to set up your VR tech in your business to offer unusual and attractive entertainment possibilities to your customers.
This will achieve a humongous ROI. It's a total win-win.
11. Reducing Business Travels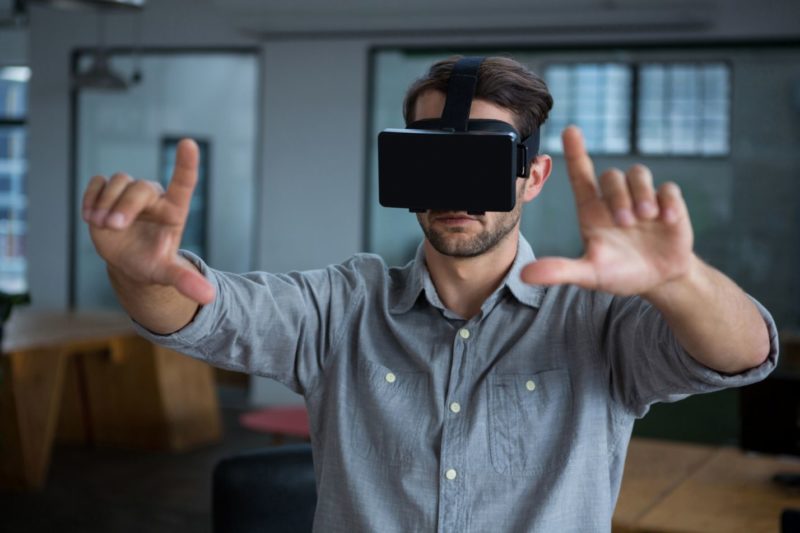 It is difficult for almost every startup to afford the travel costs incurred for business trips or meetings. An infographic by Certify shows that a company spends almost $31.6 billion on international travel every year.
The only reason people go through the costs of travel is just to shave off time and have the benefit of in-person meetings.
However, with a virtual reality meeting, a manager can easily conduct his face-to-face meetings without having to leave his office and take a flight.
12. Providing Customer Choice from a Variety of Options
With VR, customers will be able to choose their desired products by touching, modifying, or trying your products before actually purchasing them.
For instance, customers can try on dresses and change the color options or sizes to see which one goes better, or change the material of the furniture or simply configure cars. The best thing? You do not have to display any of the alternatives physically.
You will be able to lower your stock by more than half with the help of VR. Instead of showing all the variants of a single product in person, you can keep a few on-demand models inside the showroom.
VR will enable us to experience all the configurations of every model available virtually.
This will not only save storage space, but it will also reduce the exposure of your stock investment by hundreds of thousands of dollars.
Final Thoughts
In this era of technology-based businesses, it is imperative to stay updated regularly on technology innovations and inventions. If you don't, chances are that your business will lag behind.
Keeping all these points and benefits in mind, you should incorporate VR into your business so that you can receive all the competitive advantages a successful business should enjoy.