Last Updated on January 20, 2022
An appealing web design plays an important role in the failure or success of your website. People pay heed to catchy designed websites. It promotes your business and builds trust among clients because your services are not reliable without a website.
Here you will find valuable information about 7 benefits of making web design a part of your digital plan.
Boosts Businesses Perfectly
You can boost your business in a highly competitive marketplace with a professional website that describes your brand and its prospects in an appealing way to capture your audience's attention. Keep in mind that your website is the true representative of your brand, so never compromise on the quality of your website and hire professionals to start your business.
Increases Sales through Videos
People understand your business better through videos. People prefer to watch videos than writing content. You can enhance your digital sales through promotional videos on your website.
Here are some suggestions for videos:
High-quality sales videos
Brand promotion videos
Animated videos to grab the interest of the audience
An intro video about your team members
Promotes Your Business on Mobiles
Your website needs to be available on all channels, particularly for smartphones, tablets, and further mobile devices. It's the best way to connect with your audience immediately. A mobile-friendly website attracts your audience which increases your web traffic.
This makes a difference in your traffic because your audience is able to connect to your website anytime. People wait for online delivery and you can make a list of subscribers, introduce some unique and catchy offers with discounts. This strategy will help you to change your visitors into your permanent clients.
Updating your website every now and then is a must, this will prove that you run an actual business and shows that you care about your customers enough to inform them about the changes you have made. Update the website database when you want to introduce your new product with all its details. Always keep in mind to connect buttons or messages to your e-commerce website.
Enhances Brand Recognition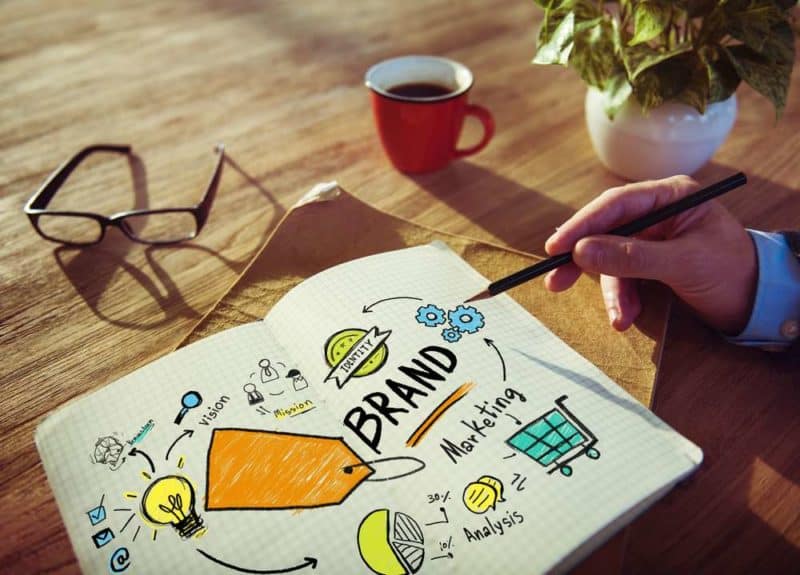 A clear, simple and concise business logo on your website design makes you stand out in a competitive market place. The About Us page gives a clear message to people about your business and they understand your brand better.
Typography plays an important part in your website design. The type of font you choose must relate to your business. For example, if you run a toy business, then your font must be childish.
You should include something unique on your website that is different from your competitors. This impresses your visitors and they remember that you have come up with a new strategy.
Include images of your products to convince your target audience to order them. Images always attract people as they get an idea of what and how the product looks.
Web design in Brisbane is quite common and professionals who work there put in their efforts to make your website stand out from the rest.
Optimize SEO
SEO is an important part of a successful online business. A website design with the latest content management system, WordPress, is high in demand. Everyone wants to rank their websites higher in Google search.
In this specific strategy, you use specific target keywords and link strategy to rank higher your website when someone searches google related to your relevant business keywords. If you have done SEO properly, then your site will show higher in search results and you will get visitors regularly.
Your site must be mobile-friendly so that it may rank higher on Google.
You can always seek help from professionals since you need to focus on many other things in your business.
Professionals not only build your website but also work diligently through their competency to rank you higher in searches and people find you and not your competitors. Hence it promotes your business across the world.
The basic purpose of designing a web page of this strategy is to increase your website approach on all search engines and social media platforms like Google, Yahoo, Bing, MSN, Chrome, Facebook Instagram, Twitter, LinkedIn.
Responsive Website Design
A responsive website fits in all screen sizes. Users can connect to the website with their laptop, computer, iPad or mobiles.
It provides easy access to all viewers across the world and people can visit any time, on any device.
You can manage your business updates, analytics through google apps and webmaster tools.
You can manage one responsive WordPress site in a reasonable budget.
Add Your Web Design to Your Social Media Pages
Since social media marketing is on the rise, your business must be linked to it. On your social media pages, you can add a design which is on your website, so that your target audience recognizes it right away.
This makes it easier for users to believe that the page is actually created by you and they press the follow button immediately. It is important to link your website to social media and vice versa so that people can visit both, the website and your page.
Earn Money through Web Designing Skills
You can earn a decent amount of money by freelancing, online classes and business. You know how to design the web, so you can work on the freelance marketplace and earn unlimited money. You can also start your own business and can take classes, online and offline.
In a nutshell, professional web design must be a crucial part of your digital plan. It saves your time and money and directs you towards brilliant success as you dreamed of.