Last Updated on March 8, 2022
When planning to install a storage shelving system for private or commercial usage at kitchens or any other room, we are often puzzled by the correct selection of appropriate equipment and components needed for assembly and mounting. The correct choice of the wire shelves is a primary task, especially when it comes to space optimization in the foodservice industry.
Thus, only customized wire shelves made of stainless steel will help to arrange space in a more professional-looking way at your commercial kitchen. Adding a functional storage area with the durable and steady wire wall shelves that withstand hard-wearing can solve lots of issues related to securely storing products, items, and kitchen devices.
Having a competently organized space, you will boost ergonomics and optimize kitchen staff's efficiency in their working environment. Such a wall storage option is perfect for keeping items in a fixed or stable manner on a wall in the working zones.
Wire wall shelves come in different sizes, finishes, colors, and such shelving units are possible to cut to fit specific areas. Moreover, such multipurpose storage equipment is ideal not only for commercial use but also for private purposes.
Signs it is the best wire wall shelves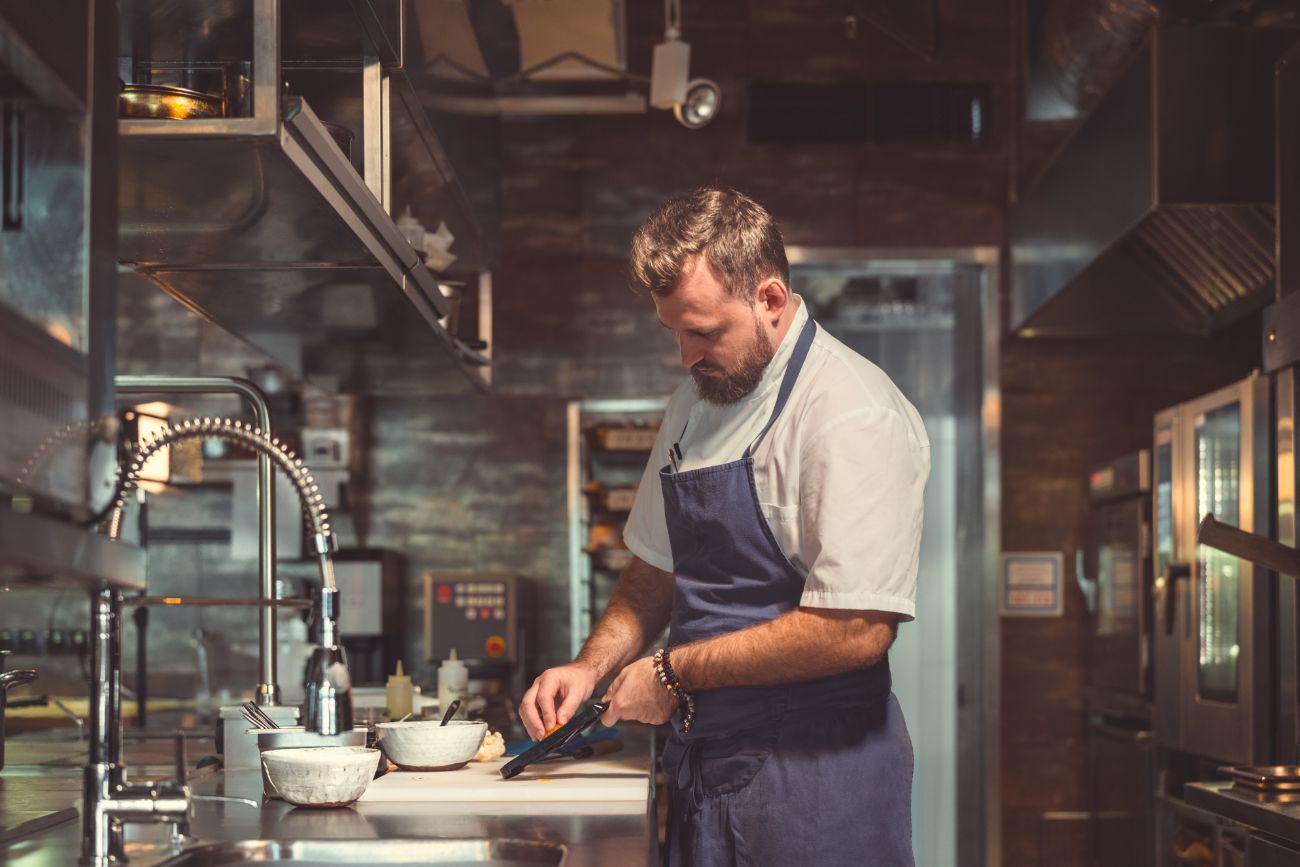 Not all material types for furniture and equipment like wire shelving systems can meet the requirements of food establishments. Thus metal, and precisely stainless steel, will splendidly suit the food service businesses. Seeking for the wall mount wire shelves, pay attention to the following features that are obligatory for commercial spaces:
rust-resistant: products designed for wet environments won't be subject to corrosion, it's the key requirement for kitchens, where personnel implements food prep processes and humidity level is high.
antimicrobial protection of product: the growth of bacteria is impossible with metal wire wall shelves; protective shelves coating eliminates the spreading of harmful microorganisms that can negatively impact the quality of stored products.
mold and mildew: with the regular and appropriate maintenance, stainless steel won't deteriorate due to the development and accumulation of mold or mildew.
stains and odors: at commercial busy kitchens, usage of equipment that won't absorb distinctive unpleasant food smells is s top priority.
airflow around products: open wire shelves models ensure the flow of air around contents.
the perfect balance of functionality and aesthetics: stainless steel is perfect for commercial wall shelving due to attractive appearance, ease of maintenance, fire, and temperature fluctuation resistance.
With capacious wall mounted wire basket shelves, you can easily deal with space management, utilizing the vertical area and freeing up floor space. A storage system element such as a basket shelf is a harmonious synthesis of a standard wire shelf and a basket with preventive measures from stored items falling. Thanks to this, the shelf significantly expands its functionality with a minimal increase in price. The main advantages are:
larger capacity;
safer storing;
installation and storage versatility.
Despite its improved functionality, it is possible to install the wall-mounted basket shelf in the same way as a regular wire shelf. Stress-free assembly and quick installation make it an attractive storage solution for food establishments.
Wire wall shelves before-installation practices and tips
The first tip before making a purchase is to make sure there is everything needed in one package, including not only hardware but also the installation instruction sheet. When doing-it-yourself, it is crucial to do some preparation. The multi-step shelf hanging process requires removing all objects that can prevent a successful procedure.
Also, check the list of installation tools and make sure you have all of them. Of course, planning is an integral phase when mounting wire wall shelves. Don't forget to take care of the correctness of all measurements. Attaching shelves directly to the wall, you can easily deal with the tasks even without special knowledge, skills, or experience.
Finding enough space for storing items at commercial restaurant kitchens is not always a straightforward objective. Thus, if you want to invest in the durable, impact-resistant, and heavy-duty wire shelves for keeping the most frequently used supplies, kitchen tools, or any other type of commercial equipment, consider AmGoodSupply high-quality stainless steel products from reliable manufacturers. With tough and rust-resistant wire shelving, you can satisfy all your storage needs.