Last Updated on January 17, 2022
Normally every business setting or company needs to use a different type of vehicle and most of them rely a lot on vehicles to carry out their operations and processes effectively. Some businesses use transportation to purchase and bring materials for their own requirements while many others use vehicles to meet customers in the field or to deliver ordered goods or products on time.
Companies and businesses using more vehicles for their operations are usually operational with a fleet management department to make transportation processes smooth. Nowadays, almost all fleet managers use GSP fleet tracking systems for managing and tracking their vehicles in the best possible way.
The benefits of using GPS tracking systems are myriad for the businesses & transport industry, and some of them are listed in this article for your knowledge.
Better Control Over Business Assets
GPS trackers installed on different business assets (like vehicles) that are vital for several business operations, allow a business to take better control over its assets to keep them in good working conditions. They are also used to track the exact location of an asset that makes it easier for the fleet department to easily reach for required maintenance or service.
Moreover, GPS vehicle trackers help a business to keep its assets from being stolen or misplaced. Numerous GPS tracking systems are available in the market that are perfect for personal use or small company and one should buy as per individual requirements or needs.
Lower Maintenance Costs & Downtime
Most of the GPS tracking systems come with a feature to send automatic alerts for routine maintenance. By doing so, fleet managers and maintenance supervisors can get text alerts at the right time when vehicles are due for planned maintenance, wheel alignment or oil change, etc. In results, businesses can save a lot of business money in terms of lower maintenance costs.
Staying on the top of regular maintenance tasks not only extend the life of assets but also keep them from unexpected downtime. When vehicles are in tip-top conditions, drivers are more able to spend billable hours to generate more revenues for the business.
Excellent Customer Services
Poor delivery services could be one of the reasons behind not meeting the demands of customers. If your business is all about delivering goods to the doorstep of your customers, then investing in a vehicle GPS tracking system could be a fertile decision. The system allows dispatchers and businesses to track shipments and deliveries.
Businesses knowing accurate details about the current location of their delivery vehicles can update their customers on a regular basis regarding their orders and deliveries. In return, the business can earn and maintain strong customer trust to get more business in the market.
Better Driver Management
When fleet drivers are tracked, they are more likely to perform better and use the business vehicles just for business purposes. Vehicle tracking systems like trackingfox car app can be used by businesses for commercial vehicles and cars to track the exact location of vehicles and driving behaviors to make driver management better and easier. By using such systems, fleet managers are also able to educate drivers about the fastest and safe routes to deliver shipments or reach the destination on time without getting late due to the massive traffic jam.
Moreover, GPS tracking systems can also provide useful data to have an idea regarding how the driver was driving before an accident or breakdown.
Efficient Route Planning
Better route planning is one of the great benefits of GPS tracking systems for businesses. Poor and untrue road directions can leave drivers baffled on the way. With GPS equipped vehicles, fleet managers are better able to plan the best routes for their drivers to help them reach the destination.
It keeps drivers from using a mobile phone during driving to ensure a safe and secure transportation process. Such systems also inform the fleet drivers about the best possible routes to avoid traffic jams and other hurdles on the way. Proper route planning makes several business operations and processes perfect to help business improve the bottom line.
Paperless Environment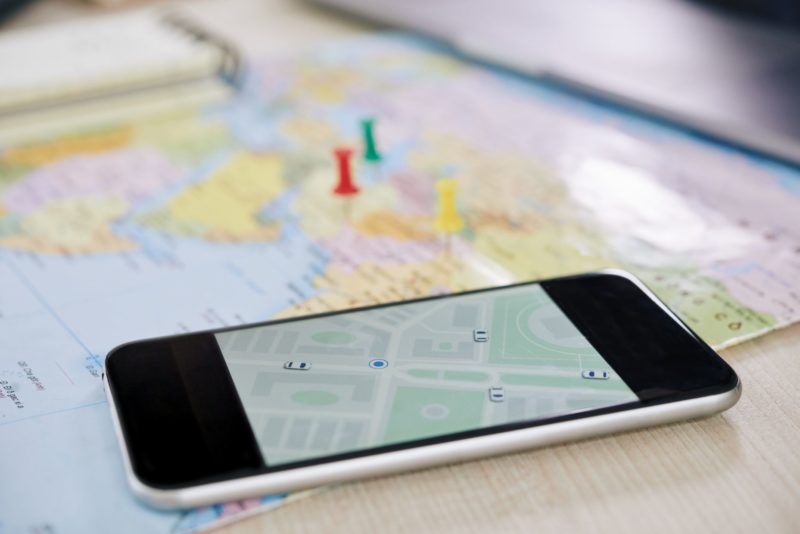 Almost all vehicle tracking systems automatically track the useful information and data about vehicles and drivers and store this data in digital formats for later use. The data gathered from such systems can be used by the fleet managers and other authorities in decision-making processes.
As the data is stored in digital formats, it eliminates unnecessary paperwork to provide the business with a paperless environment. There will be no need for whiteboards, spreadsheets and manually prepared maintenance plans to provide required details, information or data quickly on different mobile devices.