Last Updated on January 24, 2023
Some people are born with the gift of weaving words into gold. Some are born into interesting circumstances, and tell stories to connect, or to cope. Hunter S. Thompson was both, laced with a heavy dose of humor, adventure, and insanity. Buckle up for a wild ride: we're talking gonzo!
A Troubled Childhood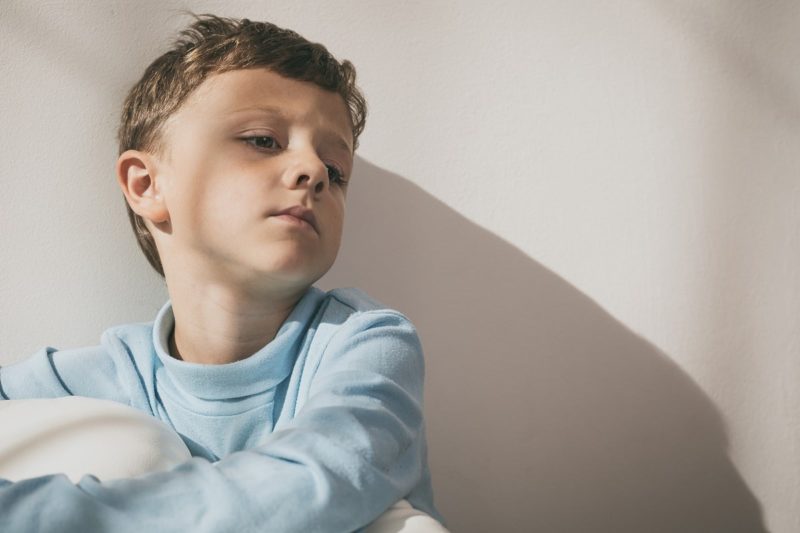 Hunter Stockton Thompson was born on July 18, 1937 in Louisville, Kentucky. The family was getting by on a middle-class salary from both of his parents. His father, Jack Robert Thompson, was a public insurance adjuster and a war veteran; his mother was a head librarian.
When Hunter was 14, his father died. His mother became the sole provider for the family. The pressures of the role pushed his mother deep into alcohol dependency.
Hunter's childhood was a very short one. In elementary school, he founded a sports club, and subsequently joined a literary association in high school. His momentum was disrupted by a constant series of school transfers. The pressures and stress of his environment took its toll on his education and lifestyle.
1955 was the official end of his childhood. It was the year when he was sentenced to 60 days in jail, for being an accessory to a robbery. He served time for 31 days and then enlisted in the Air Force. He received an early honorable discharge as an Airman First Class. His character shone through the comments of his commanding officer:
"In summary, this airman, although talented, will not be guided by policy."
Hunter never graduated high school.
A Writer Untethered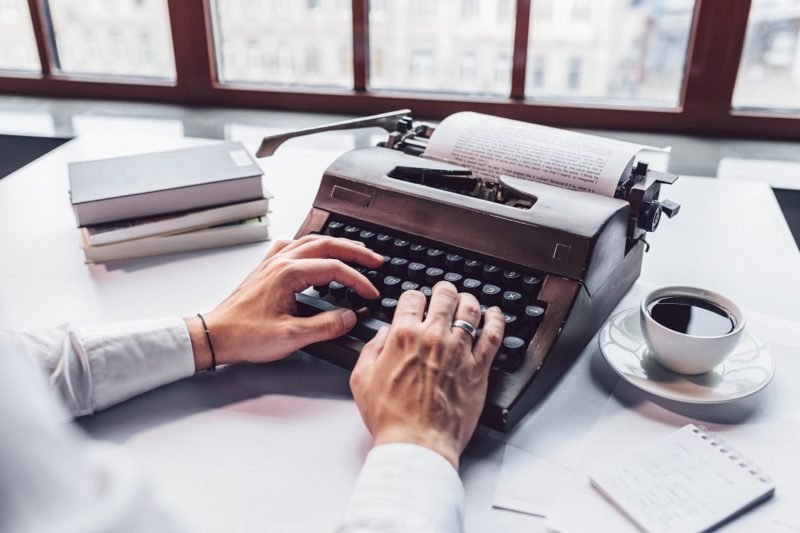 His career as a writer began in New York City, as a copy boy earning $51 a week. While he had access to a typewriter, he retyped the works of F. Scott Fitzgerald and Ernest Hemingway. By doing this, he had a feel for the cadence and writing styles of both authors.
In 1959, he was eventually fired for insubordination. He was hired by The Middletown Daily Record, and was fired after a few months for damaging office property. After that, he flew to San Juan, Puerto Rico and wrote for a sports magazine. The publication closed not too long after he started working there.
In 1961, he returned to the US and hitchhiked to get around. He worked odd jobs as a security guard and property caretaker. During this year, he published his first feature at Rogue Magazine, titled "Big Sur: The Tropic of Henry Miller". The year after that, he went to South America and worked as a reporter for Brazil Herald.
In 1963, he went back to the US and married his long-time partner, Sandy Conklin. The year after that, he was assigned to investigate Ernest Hemingway's suicide. Fifty-two years later, in 2016, it was revealed that he stole a pair of elk antlers from the writer, which his wife returned 10 years after Thompson's death.
Hell's Angel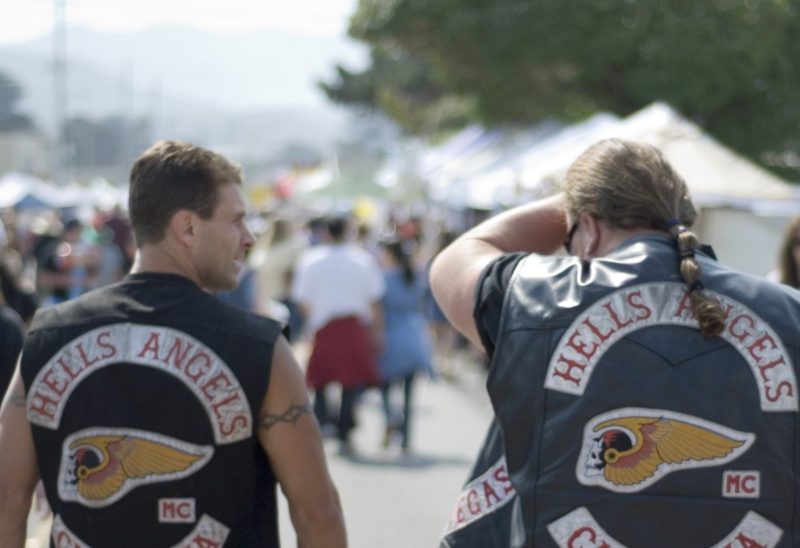 In 1965, he followed a motorcycle club called Hell's Angels. A year after, he published Hell's Angels: The Strange and Terrible Saga of the Outlaw Motorcycle Gangs—the origin of the genre that will later be called "gonzo journalism". The book received largely positive reviews.
During the late 60s, Thompson wrote more longform, in-depth commentaries on fringe subcultures and countercultures. In 1967, he bought what would be his lifelong home in Aspen, Colorado. He called it the "Owl Farm".
The Big Gonzo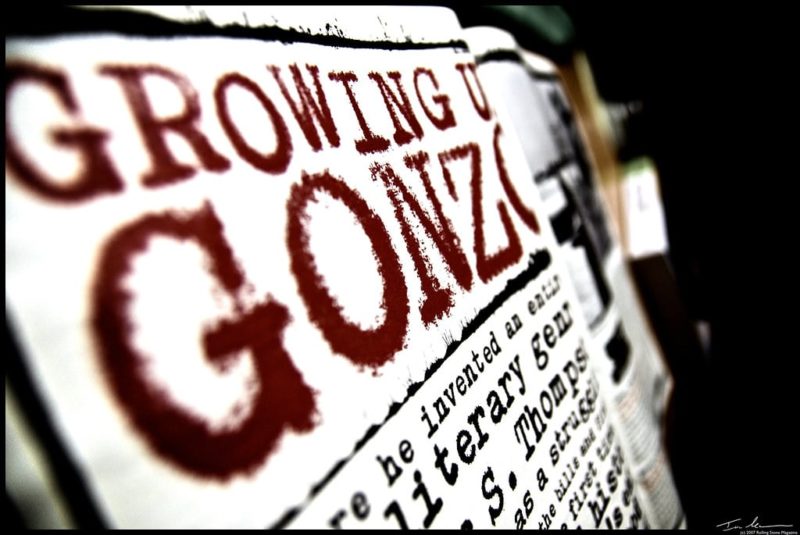 In 1970, Thompson ran for sheriff in Pitkin County, Colorado. He ran for office along with a group of other citizens. Collectively, they called themselves the "Freak Power Ticket". They pushed for the decriminalization of drugs, environmental preservation, and stricter gun control (for sheriffs and deputies). They pushed to change the name "Aspen" to "Fat City", to stop "land-rapers from capitalizing on the name Aspen."
He lost the election, but was able to write an article about it called The Battle of Aspen. In 1970, he formally called his writing style "gonzo".
In 1972, he wrote and published the definitive work of gonzo journalism: the action-packed Fear and Loathing in Las Vegas. The book was about the search for American Dream, and the downfall of the 60s countercultural revolution. It again received critical acclaim.
During the same year, Thompson shadowed President Richard Nixon and Senator George McGovern in the Campaign Trail of 1972. He critiqued the pretentious aspects of politics so vividly seen during campaign periods. He discussed the inherent bias of the media, and expressed hatred for Richard Nixon. He called the book Fear and Loathing on the Campaign Trail '72.
The Outrageous Truth
One of the most unique features of gonzo journalism is the blurring of the line between fact and fiction. Outrageous details can pave the way to more questions than answers. That is what defines the genre, and Thompson himself: the employment of extreme methods to look for a story, and telling it in an entertaining, kooky manner.
To Thompson, there are facts, and then there are truths. Hunter might go overboard with the facts, but one thing he never lacked was a distinct eye for the truth, and the fearlessness with which he says it.
Here are Hunter S. Thompson quotes on the importance of telling the truth, no matter how outrageous:
Hunter S. Thompson Quotes
"Life should not be a journey to the grave with the intention of arriving safely in a pretty and well preserved body, but rather to skid in broadside in a cloud of smoke, thoroughly used up, totally worn out, and loudly proclaiming 'Wow! What a Ride!'" – Hunter S. Thompson, The Proud Highway
"A man who procrastinates in his choosing will inevitably have his choice made for him by circumstance." – Hunter S. Thompson, The Proud Highway
"I hate to advocate drugs, alcohol, violence, or insanity to anyone, but they've always worked for me." – Hunter S. Thompson
"So we shall let the reader answer this question for himself: who is the happier man, he who has braved the storm of life and lived or he who has stayed securely on shore and merely existed?" – Hunter S. Thompson
"Sex without love is as hollow and ridiculous as love without sex." – Hunter S. Thompson
"Life has become immeasurably better since I have been forced to stop taking it seriously." – Hunter S. Thompson
"No sympathy for the devil; keep that in mind. Buy the ticket, take the ride…and if it occasionally gets a little heavier than what you had in mind, well…maybe chalk it up to forced consciousness expansion: Tune in, freak out, get beaten." – Hunter S. Thompson, Fear and Loathing in Las Vegas
"The Edge… There is no honest way to explain it because the only people who really know where it is are the ones who have gone over." – Hunter S. Thompson, Hell's Angels
"Music has always been a matter of Energy to me, a question of Fuel. Sentimental people call it Inspiration, but what they really mean is Fuel. I have always needed Fuel. I am a serious consumer. On some nights I still believe that a car with the gas needle on empty can run about fifty more miles if you have the right music very loud on the radio." – Hunter S. Thompson
"Let us toast to animal pleasures, to escapism, to rain on the roof and instant coffee, to unemployment insurance and library cards, to absinthe and good-hearted landlords, to music and warm bodies and contraceptives… and to the "good life", whatever it is and wherever it happens to be." – Hunter S. Thompson, The Proud Highway
"If you're going to be crazy, you have to get paid for it or else you're going to be locked up." – Hunter S. Thompson
"Some may never live, but the crazy never die." – Hunter S. Thompson
"Too weird to live, too rare to die!" – Hunter S. Thompson, Fear and Loathing in Las Vegas
"In a closed society where everybody's guilty, the only crime is getting caught. In a world of thieves, the only final sin is stupidity." – Hunter S. Thompson, Fear and Loathing in Las Vegas
"When the going gets weird, the weird turn professional." – Hunter S. Thompson, Fear and Loathing on the Campaign Trail '72
"It never got weird enough for me." – Hunter S. Thompson
"I have a theory that the truth is never told during the nine-to-five hours." – Hunter S. Thompson
"We cannot expect people to have respect for law and order until we teach respect to those we have entrusted to enforce those laws." – Hunter S. Thompson
"I was not proud of what I had learned but I never doubted that it was worth knowing." – Hunter S. Thompson, The Rum Diary
"Good people drink good beer." – Hunter S. Thompson, Fear and Loathing in Las Vegas
"We can't stop here, this is bat country!" – Hunter S. Thompson, Fear and Loathing in Las Vegas
"Freedom is something that dies unless it's used." – Hunter S. Thompson
"Maybe it meant something. Maybe not, in the long run, but no explanation, no mix of words or music or memories can touch that sense of knowing that you were there and alive in that corner of time and the world. Whatever it meant." – Hunter S. Thompson, Fear and Loathing in Las Vegas
"Yesterday's weirdness is tomorrow's reason why." – Hunter S. Thompson, The Curse of Lono
"No more games. No more bombs. No more walking. No more fun. No more swimming. 67. That is 17 years past 50. 17 more than I needed or wanted. Boring. I am always bitchy. No fun — for anybody. 67. You are getting greedy. Act your old age. Relax — This won't hurt." – Hunter S. Thompson
"Every now and then when your life gets complicated and the weasels start closing in, the only cure is to load up on heinous chemicals and then drive like a bastard from Hollywood to Las Vegas … with the music at top volume and at least a pint of ether." – Hunter S. Thompson, Fear and Loathing in Las Vegas
"It was obvious that he was a man who marched through life to the rhythms of some drum I would never hear." – Hunter S. Thompson, Hell's Angels
"America…just a nation of two hundred million used car salesmen with all the money we need to buy guns and no qualms about killing anybody else in the world who tries to make us uncomfortable." – Hunter S. Thompson
"Walk tall, kick ass, learn to speak Arabic, love music and never forget you come from a long line of truth seekers, lovers and warriors." – Hunter S. Thompson
"Weird behavior is natural in smart children, like curiosity is to a kitten."

Hunter S. Thompson, Kingdom of Fear
"You better take care of me Lord, if you don't you're gonna have me on your hands." – Hunter S. Thompson, Fear and Loathing in Las Vegas
"For every moment of triumph, for every instance of beauty, many souls must be trampled." – Hunter S. Thompson
"The greatest mania of all is passion: and I am a natural slave to passion: the balance between my brain and my soul and my body is as wild and delicate as the skin of a Ming vase." – Hunter S. Thompson, The Curse of Lono
"I feel the same way about disco as I do about herpes." – Hunter S. Thompson
"It was one of those fine little love stories that can make you smile in your sleep at night." – Hunter S. Thompson, Kingdom of Fear
"As things stand now, I am going to be a writer. I'm not sure that I'm going to be a good one or even a self-supporting one, but until the dark thumb of fate presses me to the dust and says 'you are nothing', I will be a writer." – Hunter S. Thompson, Gonzo
"Buy the ticket, take the ride." – Hunter S. Thompson, Fear and Loathing in Las Vegas
"Some people will tell you that slow is good – but I'm here to tell you that fast is better. I've always believed this, in spite of the trouble it's caused me. Being shot out of a cannon will always be better than being squeezed out of a tube. That is why God made fast motorcycles, Bubba…" – Hunter S. Thompson, Kingdom of Fear
"There he goes. One of God's own prototypes. A high-powered mutant of some kind never even considered for mass production. Too weird to live, and too rare to die." – Hunter S. Thompson, Fear and Loathing in Las Vegas
"There he goes. One of God's own prototypes. A high-powered mutant of some kind never even considered for mass production. Too weird to live, and too rare to die." – Hunter S. Thompson, Fear and Loathing in Las Vegas
"With the truth so dull and depressing, the only working alternative is wild bursts of madness and filigree." – Hunter S. Thompson, Fear and Loathing on the Campaign Trail '72
"I have no taste for either poverty or honest labor, so writing is the only recourse left for me." – Hunter S. Thompson, The Proud Highway
"It gave me a strange feeling, and the rest of that night I didn't say much, but merely sat there and drank, trying to decide if I was getting older and wiser, or just plain old." – Hunter S. Thompson, The Rum Diary
"I've always considered writing the most hateful kind of work. I suspect it's a bit like fucking, which is only fun for amateurs. Old whores don't do much giggling." – Hunter S. Thompson, The Great Shark Hunt
"I understand that fear is my friend, but not always. Never turn your back on Fear. It should always be in front of you, like a thing that might have to be killed. My father taught me that, along with a few other things that have kept my life interesting." – Hunter S. Thompson, Kingdom of Fear
"On my tombstone they will carve, 'IT NEVER GOT FAST ENOUGH FOR ME.'" – Hunter S. Thompson, Kingdom of Fear
"A word to the wise is infuriating." – Hunter S. Thompson
"It was like falling down an elevator shaft and landing in a pool full of mermaids." – Hunter S. Thompson
"Journalism is not a profession or a trade. It is a cheap catch-all for f*ck-offs and misfits—a false doorway to the backside of life, a filthy piss-ridden little hole nailed off by the building inspector, but just deep enough for a wino to curl up from the sidewalk and masturbate like a chimp in a zoo-cage." – Hunter S. Thompson, Fear and Loathing in Las Vegas
"Sleep late, have fun, get wild, drink whiskey and drive fast on empty streets with nothing in mind but falling in love and not getting arrested." – Hunter S. Thompson
"The highways are crowded with people who drive as if their sole purpose in getting behind the wheel is to avenge every wrong done them by man, beast or fate. The only thing that keeps them in line is their fear of death, jail and lawsuits." – Hunter S. Thompson, Hell's Angels
"Faster, Faster, until the thrill of speed overcomes the fear of death." – Hunter S. Thompson
"No, this is not a good town for psychedelic drugs. Reality itself is too twisted." – Hunter S. Thompson, Fear and Loathing in Las Vegas
"There was an awful suspicion in my mind that I'd finally gone over the hump, and the worst thing about it was that I didn't feel tragic at all, but only weary, and sort of comfortably detached." – Hunter S. Thompson, The Rum Diary
"Morality is temporary, wisdom is permanent." – Hunter S. Thompson, Kingdom of Fear
"We were somewhere around Barstow, on the edge of the desert, when the drugs began to take hold." – Hunter S. Thompson, Fear and Loathing in Las Vegas
"You can't miss what you never had." – Hunter S. Thompson, Polo Is My Life
"Anything that gets your blood racing is probably worth doing." – Hunter S. Thompson
"We have become a Nazi monster in the eyes of the whole world—bullies and bastards who would rather kill than live peacefully. We are not just Whores for power and oil, but killer whores with hate and fear in our hearts." – Hunter S. Thompson, Kingdom of Fear
"Pray to God, but row away from the rocks." – Hunter S. Thompson
"I would feel real trapped in this life if I didn't know I could commit suicide at any time." – Hunter S. Thompson
"On some days you get what you want, and on others, you get what you need." – Hunter S. Thompson, Kingdom of Fear
"Never turn your back on fear. It should always be in front of you, like a thing that might have to be killed." – Hunter S. Thompson, Kingdom of Fear
"I felt a tremendous distance between myself and everything real." – Hunter S. Thompson, The Rum Diary
"To make a point of declaring friendship is to cheapen it. For men's emotions are very rarely put into words successfully. " – Hunter S. Thompson, The Proud Highway
"If you can't make yourself understood by your friends, you'll be in trouble when your enemies come for you." – Hunter S. Thompson
"I'm a relatively respectable citizen. Multiple felon perhaps, but certainly not dangerous." – Hunter S. Thompson
"We are turning into a nation of whimpering slaves to fear—fear of war, fear of poverty, fear of random terrorism, fear of getting down-sized or fired because of the plunging economy, fear of getting evicted for bad debts or suddenly getting locked up in a military detention camp on vague charges of being a terrorist sympathizer." – Hunter S. Thompson
"I haven't found a drug yet that can get you anywhere near as high as a sitting at a desk writing, trying to imagine a story no matter how bizarre it is, [or] going out and getting into the weirdness of reality and doing a little time on the Proud Highway." – Hunter S. Thompson
"I felt a little guilty about jangling the poor bugger's brains with that evil fantasy. But what the hell? Anybody who wanders around the world saying, "Hell yes, I'm from Texas," deserves whatever happens to him." – Hunter S. Thompson, The Great Shark Hunt
"But our trip was different. It was a classic affirmation of everything right and true and decent in the national character. It was a gross, physical salute to the fantastic possibilities of life in this country-but only for those with true grit. And we were chock full of that." – Hunter S. Thompson, Fear and Loathing in Las Vegas
"This is the fast lane, folks…and some of us like it here." – Hunter S. Thompson, Kingdom of Fear
"With a bit of luck, his life was ruined forever. Always thinking that just behind some narrow door in all of his favorite bars, men in red woolen shirts are getting incredible kicks from things he'll never know." – Hunter S. Thompson, Fear and Loathing in Las Vegas
"Graffiti is beautiful; like a brick in the face of a cop." – Hunter S. Thompson
"Take it from me, there's nothing like a job well done. Except the quiet enveloping darkness at the bottom of a bottle of Jim Beam after a job done any way at all." – Hunter S. Thompson, Fear and Loathing in Las Vegas
"I miss Nixon. Compared to these Nazis we have in the White House now, Richard Nixon was a flaming liberal." – Hunter S. Thompson
"Sounds of life and movement, people getting ready and people giving up, the sound of hope and the sound of hanging on, and behind them all, the quiet, deadly ticking of a thousand hungry clocks…" – Hunter S. Thompson, The Rum Diary
"The music business is a cruel and shallow money trench, a long plastic hallway where thieves and pimps run free, and good men die like dogs. There's also a negative side." – Hunter S. Thompson
"You took too much man, too much, too much." – Hunter S. Thompson, Fear and Loathing in Las Vegas
"I'm a word freak. I like words. I've always compared writing to music. That's the way I feel about good paragraphs. When it really works, it's like music." – Hunter S. Thompson
"Morality is temporary, Wisdom is permanent… Ho ho. Take that one to bed with you tonight." – Hunter S. Thompson, Kingdom of Fear
"She was wearing the same clothes, but now she looked haggard and dirty. The delicate illusions that get us through life can only stand so much strain." – Hunter S. Thompson, The Rum Diary
"The possibility of physical and mental collapse is now very real. No sympathy for the Devil, keep that in mind. Buy the ticket, take the ride." – Hunter S. Thompson, Fear and Loathing in Las Vegas
"I never knew where I was going, but I ripped the tits off of everything that got in my way. By the time they figured me out, it was too late." – Hunter S. Thompson
"I will fight for your right to be weird- just as I know you will fight for mine." – Hunter S. Thompson
"He that is taught only by himself has a fool for a master." – Hunter S. Thompson
"At the top of the mountain we are all snow leopards." – Hunter S. Thompson, Kingdom of Fear:
"You won't find reasonable men on the tops of tall mountains." – Hunter S. Thompson
"What kind of rat bastard psychotic would play that song- right now, at this moment?" – Hunter S. Thompson, Fear and Loathing in Las Vegas
"My blood is too thick for California: I have never been able to properly explain myself in this climate." – Hunter S. Thompson, Fear and Loathing in Las Vegas
"Sane is rich and powerful. Insane is wrong and poor and weak. The rich are free, the poor are put in cages. Res Ipsa Loquitur, amen. Mahalo." – Hunter S. Thompson, Kingdom of Fear
"An outlaw can be defined as somebody who lives outside the law, beyond the law and not necessarily against it." – Hunter S. Thompson
"Still humping the American Dream" – Hunter S. Thompson, Fear and Loathing in Las Vegas