Last Updated on January 24, 2023
An HVAC system needs both care and patience. You need to take good care of it daily. It is one of the most common forgotten tasks by people in daily life.
To make everything in proper working and make the entire process cost-effective, it is best to change the air filter religiously whenever needed. But the question is; how often should you change your air filter? What should be the rules and precautions regarding it?
Let's discuss some of the general rules, advice, and recommendations regarding changing out air filters and what time frame is best to do this.
When should you change air filters?
According to experts, one should change their HVAC filter once every 30 days. Especially if you're using low-quality fiberglass filters instead of high-quality pleated filters which can last up to 6 months. One should change these filters every 90 days. These are the general guidelines for everyone's use.
The more you procrastinate in changing the HVAC filter, the more dust, dirt, and garbage gets clogged into it. All of these circumstances lead to decrement in the machine's efficiency. It may differ for anyone due to their specific filter type and size.
What precautions to take?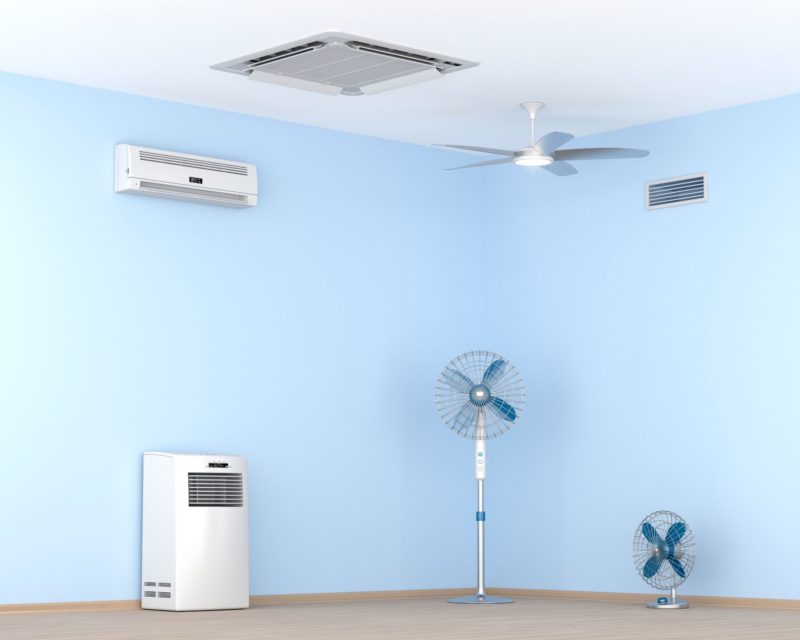 For those living with Asthma
According to the Allergy and Asthma Foundation of America (AAF), the Indoor air quality must be maintained well. It's an essential aspect and has a similar importance as of outdoor air quality. It's an evident fact that most of the outdoor air contains harmful air pollution, but at the same time, it's worse than that.
Like if there's someone who is an asthmatic or having severe allergy living in such a place; they would eventually suffer badly. To maintain indoor air quality, it is recommended to change the HVAC air filters every six weeks.
Having pets is lovely, but at the same time, one must deal with the bad odor which builds up due to it. Similarly, the smell also builds up whenever the seasons change. The most common symptom observed in the pets due to bad air quality were red eyes, coughing, sneezing, runny nose, congestion, etc.
It leads to chronic disease in pets. It is one of the worst aspects. Asthmatic and respiratory problems are common in pets too, so they behave the same in this type of condition.
A place where you have a pet, it is best to change the air filter every two months. Also try to change the air filter whenever the season is changing like fall to winter, spring to summers.
For babies and young children
Best air filters' quality is essential to have when you have kids at home. It is one of the most necessary things to have for their best well-being. Change the air filter every two to three months, to keep the place's air quality under control and to keep everything at a smooth pace.
If you can't afford to change the air filters every month, try to make the environment and surroundings cleaner. Frequent dusting, brooming, and vacuuming can bring considerable changes in the whole place. It will eventually make the breathing process easier for you, kids, and pets altogether.
How to increase the lifespan of your HVAC air filter?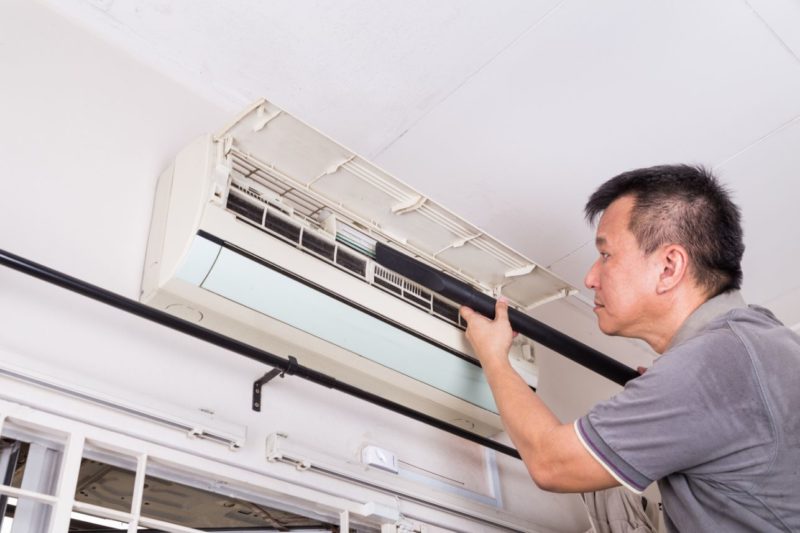 Have a look at some of the following questions and then decide accordingly.
What's the duration when using the heating and cooling system?
If you live somewhere with a moderate climate; you may have been using your AC for a few hours a day. You won't need to use it the entire day. Then don't go for the HVAC system for this purpose.
It is because HVAC air filters need to be changed every few weeks or months. It will cause a hassle for you without any need. So, you need to eliminate this option without a second.
What's the square footage of the home?
If you have a smaller home, it eventually means that the AC or HVAC system is required to pump less amount of air. It also means that air filters don't need to be changed out as often because you don't need the filter to cool down that small space after every other time. Changing of the filter is required in a larger home so, decide accordingly what suits your needs.
What kind of air-quality is present at your place?
How many times you change your machine's air filter and how you do keep its maintenance affects a lot on its long-lasting nature.  It gets poorly affected by the bad condition of the air inside and outside of your home.
Not only the asthmatic patients, but healthy people can also get respiratory and allergic issues from low-quality air filters. Try to change it more frequently and religiously if it is the case.
How to know when you need to replace the air filter?
It is essential to keep your HVAC air filter clean and tidy. Its maintenance routine should be followed religiously. You should be careful about the air surrounding throughout your HVAC air filter because it will sooner or later pass through the filter. There's not any general rule or guideline to follow for this purpose, but one can only determine it by their experience and keen observation.
The top three reasons to take care when you need to change the HVAC air filter are:
It helps in promoting your good physical and mental well-being.
According to a study, your system becomes energy efficient, providing the right level of energy conservation, which is more cost-effective.
It also prolongs the life of the air filter with little to no need for repair.
If you don't clean your air filter regularly, here's what would happen:
The entire HVAC system and its associated equipment will get damaged and malfunctioning.
The dirt and clogged garbage reduce the airflow inside the HVAC system. It pressurizes the fan to work harder with more difficulty.
When the HVAC system works with difficulty, it severely affects the energy conservation process. In increases the monthly electricity bills' payments.
If you don't remove the dust and dirt particles, it will get contaminated eventually. It will again go back into the indoor air that we breathe in.
If you don't remove the dust and dirt particles, the ductwork of air filter will get contaminated eventually. It leads to bad odor and poor airflow.
Always remember one thing, whenever you intend to change the air filter in an HVAC system; make source it has an exposure towards the light source. It is because then you will be able to see how dirty it is. If you can't see the light, it's evident then it's the time to get it replaced.
Conclusion
So, in short, the HVAC air filter system should be changed after a month at least. If one is having a complete dirty air filter system, then get it replaced immediately. Buy a fresh one for your machine.
No matter which HVAC air filter system you have, every piece and unit needs a best-quality air filter that fits properly and works smoothly. Just follow all the mentioned advice and do's and don'ts to keep the indoor air quality clean.