Last Updated on January 24, 2023
Love is a many-splendored thing. So say the poets, songwriters, and the playwrights. Throughout history, there has never been a subject more passionately written, sung, or danced about than love. Love makes people happy. Whether you are 15 or 50, there is nothing quite like falling in love.
Despite how the world has changed, love has remained the same. People still pursue it relentlessly. They still want to find "the one." Many still long to meet their soul mate who they can share their heart with for the rest of their lives.  
And, if nothing else, people enjoy the feeling of falling in love–the joy, and the giddiness. Sometimes, words fall miserably short in expressing how love makes them feel.
What is Love?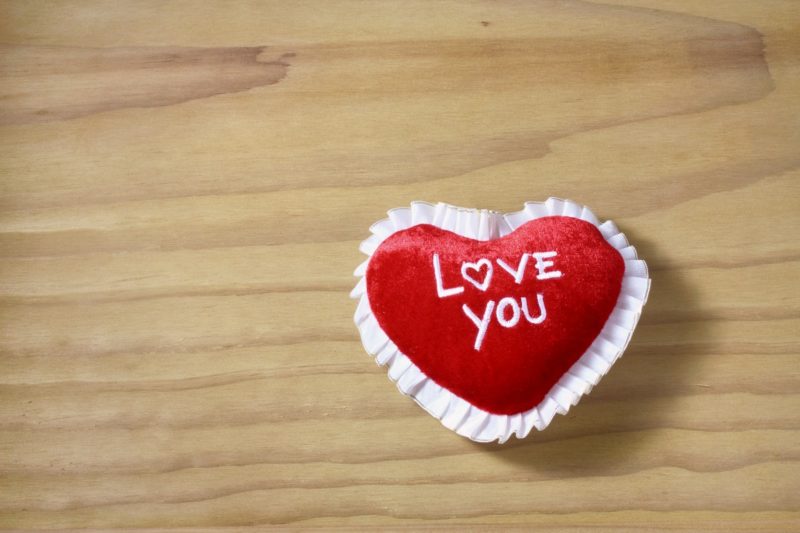 But how do you know its love? That's the tricky part. This has become such a quandary that "what is love" has become the most common question asked. Many have tried to pinpoint the exact meaning, but no one right answer really exists, as love's meaning is different for everyone.
However, Professor Robert J. Sternberg proposed the Triangular Theory of Love. He theorized love was a combination of three different components – intimacy, passion, and commitment.
For the purpose of his study, he defined intimacy as the closeness or connectedness in loving relations. Passion is described as the feeling that leads to romance, physical attraction, and sexual consummation, and commitment is the decision to love another in the short run and to maintaining that love in the long run. 
According to Sternberg, these three components interact with one another to form different kinds of love. Not all three are needed in a loving relationship but each type of love will have at least two of them present. But a relationship having all three of these components might be said as a manifestation of true love.
The various types of loves made from these components includes romantic love which is a combination of intimacy and passion; companionate love which is intimacy and commitment; infatuated love that involves passion only; empty love which is only commitment without intimacy or passion; and lastly, fatuous love which involves passion and commitment but not intimacy.
People can start off experiencing one type of love and have that love evolve and change over time. Usually, infatuated love is found at the beginning. This can turn into romantic love which over time can turn into companionate love or empty love depending on the strength of a couple's marriage. 
Psychologist John Lee, on the other hand, proposed a Color Wheel Theory of Love, which referenced six styles of love, some of which were similar to Sternberg's definitions.
According to Lee, the different types of love were eros or romantic love; ludus which is the excitement of new love; storge which is more about stability and friendship similar to Sternberg's companionate love; pragma or a practical love; mania which is a jealous and volatile love; and agape which is selfless and unconditional love.
Again, a person's style of love may change over time depending on their partner and current situation in life.
When to Say "I Love You"?
Knowing a little more about the type of love you feel may help you know if it's time to confess your feelings to your partner. Self-awareness is key in deciding if the time is right because sharing how you really feel can be quite daunting.
You may feel you love someone, but how do you know the right time to express your feelings is? If you do it too soon you might scare your loved one away. If you wait too long, they may think you don't feel the same and move on.
There is no one right answer here, but the one thing that remains constant is that no two relationships are the same. You can look at different researches, but it can only guide you.
It surely would not give you a definitive answer. Psychologist Aaron Ben-Zeév shared that profound love takes time to develop and is usually expressed with actions even more than words.
With that in mind, there is really no perfect moment to express your love. When you feel the time is right for you personally, then share how you feel. And if you aren't quite ready to say it, then maybe you can express it through the words of another.
Here are # heartfelt "I Love You" quotes:
Heartfelt I Love You Quotes
"I love you for all that you are, all that you have been and all that you will be." – Unknown
"You are nothing short of my everything." – Unknown
"I love you and that's the beginning and end of everything." – Scott Fitzgerald
"The most important thing in life is to learn how to give out love, and to let it come in." – Morrie Schwartz
"To the world you may be one person, but to one person you are the world." – Bill Wilson
"You are the source of my joy, the center of my world and the whole of my heart." – Unknown
"I love you not only for what you are, but for what I am when I am with you." – Roy Croft
"We are shaped and fashioned by what we love." – Johann Wolfgang von Goethe
"Love takes off masks that we fear we cannot live without and know we cannot live within." – James Baldwin
"When we are in love we seem to ourselves quite different from what we were before." – Blaise Pascal
"The best and most beautiful things in this world cannot be seen or even heard, but must be felt with the heart." – Helen Keller
"I've fallen in love many times…always with you." – Unknown
"The way to love anything is to realize that it may be lost." – Gilbert K. Chesterton
"Life without love is like a tree without blossoms or fruit." – Khalil Gibran
"Together with you is my favorite place to be." – Unknown
"If I had a flower for every time I thought of you, I could walk in my garden forever." – Alfred Lord Tennyson
"Keep love in your heart. A life without it is like a sunless garden when the flowers are dead." – Oscar Wilde
"My heart is perfect because you are in it."– Unknown
"The only thing we never get enough of is love; and the only thing we never give enough of is love." –Henry Miller
"To be your friend was all I ever wanted; to be your lover was all I ever dreamed." – Valerie Lombardo
"My love for you is past the mind, beyond my heart, and into my soul." – Boris Kodjoe
"So, I love you because the entire universe conspired to help me find you." – Paulo Coelho
"My heart is and always will be yours." – Jane Austen
"A flower cannot blossom without sunshine, and man cannot live without love." – Max Muller
"It was the way you laughed, I knew I wanted that in my life." – M. Drake
"If I know what love is, it is because of you." – Hermann Hesse
"There can be no deep disappointment where there is not deep love." – Martin Luther King, Jr.
"I love you without knowing how, or when, or from where. I love you simply, without problems or pride." – Pablo Neruda
"I love you right up to the moon – and back." – Sam McBratney
"I love you. I knew it the minute I met you. I'm sorry it took so long for me to catch up. I just got stuck." – Silver Linings Playbook
"One word frees us of all the weight and pain in life. That word is love!" – Sophocles
"Love understands love; it needs no talk." – Francis Havergal
"You must love in such a way that the person you love feels free." – Thich Nhat Hanh
"Being deeply loved by someone gives you strength, while loving someone deeply gives you courage." – Lao Tzu
"Love is the enchanted dawn of every heart." – Lamartine
"I have no special gift. With deep love, I give what I have." – Debasish Mridha
"Love is like the wind, you can't see it but you can feel it." – Nicholas Sparks
"I knew why love was always described with eternity. A single minute stretched out for lifetimes." – Shannon A. Thompson
"Love asks me no questions, and gives me endless support." – William Shakespeare
"The beautiful thing about love is that you just need to plant it once and nurture it and it shall bloom into blossoms that would cover the valleys." – Hermann J. Steinherr
"I know of no greater happiness than to be with you all the time, without interruption, without end." – Franz Kafka
"When someone loves you, the way they talk about you is different. You feel safe and comfortable." – Jess C. Scott
"We love the things we love for what they are." – Robert Frost
"Nobody has ever measured, not even poets, how much the heart can hold." – Zelda Fitzgerald
"Love does not consist of gazing at each other, but in looking outward together in the same direction." – Antoine de Saint-Exupéry
"Love is that condition in which the happiness of another person is essential to your own." – Robert A. Heinlein
"I love you" begins by I, but it ends up by you." – Charles de Leusse
"Love doesn't just sit there, like a stone, it has to be made, like bread; remade all the time, made new." – Ursula K. Le Guin
"If you remember me, then I don't care if everyone else forgets."- Haruki Murakami
"Love is what you've been through with somebody." – James Thurber
"Love is but the discovery of ourselves in another, and the delight in the recognition." – Alexander Smith
"We love because it's the only true adventure." – Nikki Giovanni
"Better to have lost and loved than never to have loved at all." – Ernest Hemingway
"Love and kindness are never wasted. They always make a difference." – Barbara De Angelis
"Where there is love there is life."- Mahatma Gandhi
"A woman knows the face of the man she loves as a sailor knows the open sea."- Honore de Balzac
"It was love at first sight, at last sight, at ever and ever sight." – Vladimir Nabokov
"Love is what makes the ride worthwhile." – Franklin P. Jones
"And in the end, the love you take, is equal to the love you make." – Paul McCartney
"Love is never lost. If not reciprocated, it will flow back and soften and purify the heart." – Washington Irving
"Giving someone a piece of your soul is better than giving a piece of your heart. Because souls are eternal." – Helen Boswell
"Some souls just understand each other upon meeting." – R. Hart
"I know I am in love with you because my reality is finally better than my dreams." – Unknown
"The water shines only by the sun. And it is you who are my sun." – Charles de Leusse
"All, everything that I understand, I only understand because I love." – Leo Tolstoy
"I saw that you were perfect, and so I loved you. Then I saw that you were not perfect and I loved you even more." – Angelita Lim
"I seem to have loved you in numberless forms, numberless times…In life after life, in age after age, forever." – Tagore
"The best love is the kind that awakens the soul; that makes us reach for more, that plants the fire in our hearts and brings peace to our minds. That's what I hope to give you forever." – The Notebook
"To love and to be loved is to feel the sun from both sides." – David Viscott
"Whatever our souls are made of, his and mine are the same."- Emily Brontë
"I swear I couldn't love you more than I do right now, and yet I know I will tomorrow." — Leo Christopher
"Love makes your soul crawl out from its hiding place." – Zora Neale Hurston
"I love thee to the depth and breadth and height my soul can reach." – Elizabeth Barrett Browning
"When I look into your eyes, I know I have found the mirror of my soul." – Unknown
"Each time you love, love as deeply as if it were forever – only, nothing is eternal." – Audre Lorde
"Unless you love someone, nothing else makes sense." – E. Cummings
"The greatest thing you'll ever learn is to love and be loved in return." – Natalie Cole
"Everything that you love, you will eventually lose, but in the end, love will return in a different form." – Franz Kafka
"You never lose by loving. You always lose by holding back." – Barbara De Angelis
"I love you the more in that I believe you had liked me for my own sake and for nothing else." – John Keats