Last Updated on March 2, 2020
Not only do we live in a generation of advanced technology, but more and more people are also expecting everything to happen instantly and be available at the touch of a button, a swipe of a screen or the click of a mouse. When it comes to modern-day banking, no one wants to line up in queues for an hour during their lunch break. Customers want to be able to do most of their banking online and preferably be able to access their accounts and important data from a mobile device.
In the olden days of banking, positive customer experience might have been receiving a friendly smile from the teller, or a handshake from the bank manager. These days it's more about speed and convenience, customers being able to do their banking 24/7 or while they are out and about and on the move.
Our expectations of positive customer experience are always evolving as technology advances, so it's important for banks (and all businesses) to be aware of what customers expect and how to please them. Let's look at 6 approaches to improve the customer experience in banking, and how to increase the ratio of satisfied customers.
#1 – More Focus Needs To Be On Mobile Banking
We've already established that many people, especially the younger generation, expect to be able to do most, if not almost all, of their banking on a mobile device. With an estimated 88% of Americans owning smartphones, it's no wonder this is the case.
Long gone are the days when phones were mostly used for making calls and sending texts. A smartphone is like walking around with a highly portable workstation, minicomputer, organizer and game's console all in one pocket-sized device. While just about all major banks have smartphone apps, some of these apps are limited in what the user can do, and many are not that user-friendly when trying to access key data and information on a small screen.
#2 – Banks Need To Maintain a Human Approach To Ensure Customer Loyalty
Even though the technology is allowing people to do so much of their banking online or via a smartphone, phone calls are still often the best way for customers to receive information or solve problems, and around 40% of banking-related business still requires a customer to actually visit a branch.
With so many online options and less need to visit bank branches, it's getting harder to maintain a high level of customer loyalty. So when customers do need to visit a branch, bank managers will want to ensure it's a pleasant experience. Being greeted by friendly and approachable staff is a must, as too is speed and efficiency of service.
Such gestures definitely please the customers and make them feel friendly.
What customers and potential customers don't want to see when they walk in the door is a branch with no staff or a team that looks like they've all just been fired. They also don't want to see long cues that look more at home at an airline check-in than a bank.
The trick here is, once people are actually in the door, you want to not only meet their expectations but exceed them. Knowledgeable employees, an accessible bank manager, access to senior bankers and efficiency of service are an integral part of attracting new customers and keeping existing customers loyal. You also want to offer a better deal than the bank next door.
#3 – Make Sure Your Website Is User-Friendly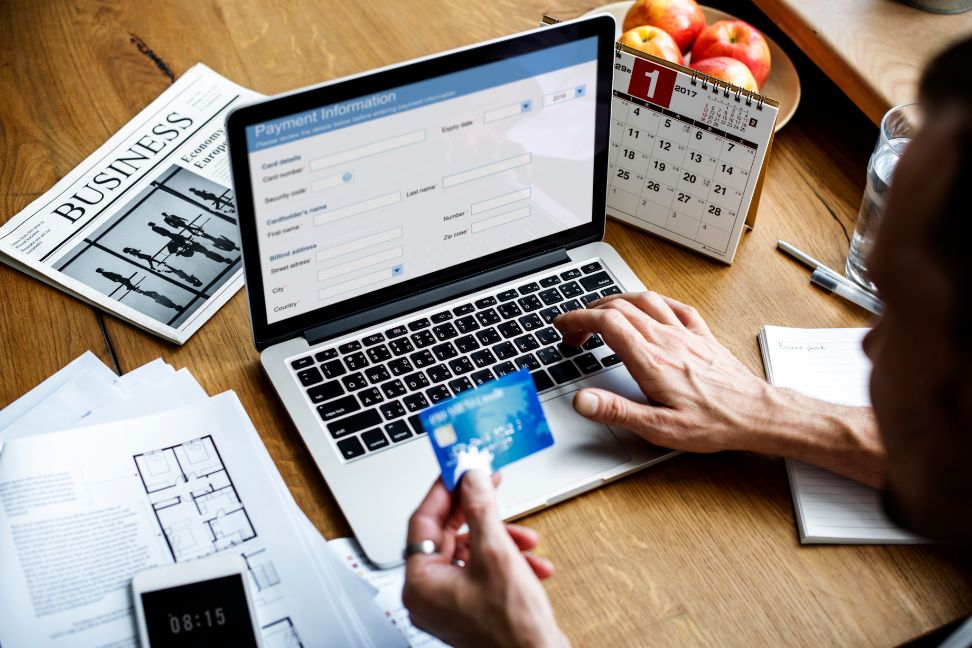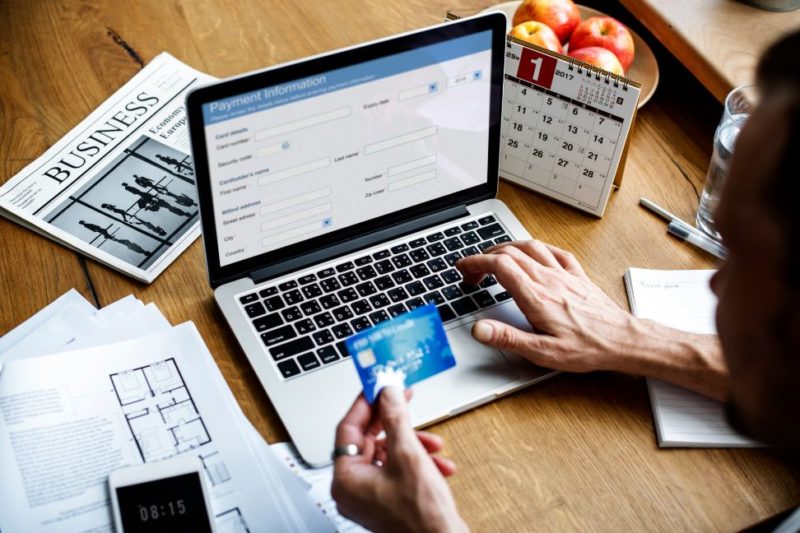 Back in 2004, roughly 31% of all American households were using some form of online banking. That figure has increased to over 160 million internet banking users in 2019. One pet peeve when people are doing things online is having to search for obvious information or applications.
Once a customer is on your website – whether they're using the online banking portal or just perusing your site in general – they'll want everything to be easily searchable, accessible, and the layout and design of the site to make logical sense.
This is absolutely imperative in creating a positive customer experience when it comes to banking. Customer experience and user-friendly go hand in hand when it comes to online banking and navigating the bank's business website. This is one other way to keep your customers happy.
#4 – Adopt E-Signature Technology for Document Signing
Whenever anyone applies for a new product, service or account with a bank, invariably some paperwork will be involved. Much of this documentation is made available in digital and electronic format, but all too often customers are then forced to print out the document they filled out online so they can physically sign it with a pen. They then have to scan it and email it back to the bank.
To really complete the electronic process, allowing customers to sign electronic documents and online forms with an e-signature really makes the most sense. Electronic signatures are fast, secure, and documents can be signed and returned electronically, virtually in real-time. Such technologies bring customers back to you and give them a positive feeling.
That's one way to portray a positive customer experience.
#5 – Don't Make Customers Visit a Branch To Confirm Their Identity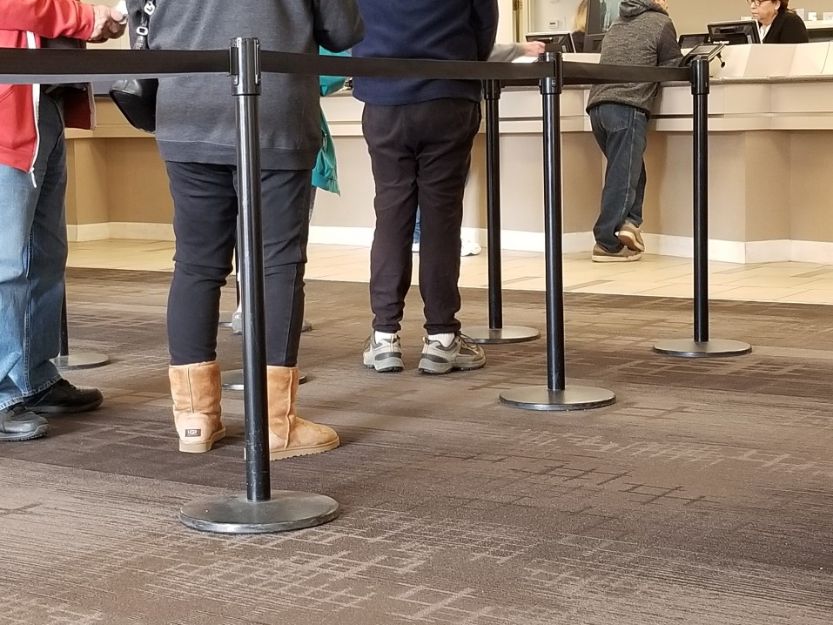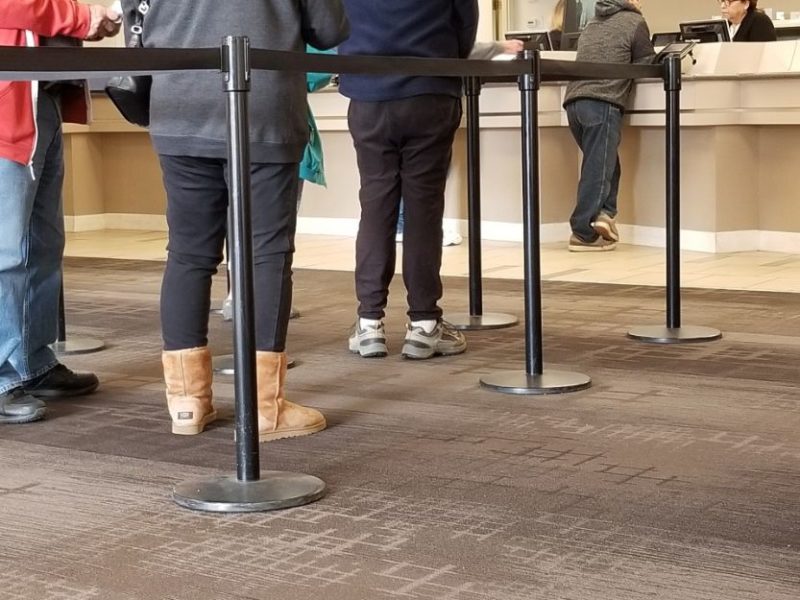 It's not necessary to insist customers visit a branch these days to confirm who they are. There are ways this can be achieved, securely, through automation. The easier and more convenient it is for customers to confirm who they are, without having to go into the actual bank, the higher your bank's chances will be of retaining that customer and also of getting a good number of customers. 
#6 – A Positive Customer Experience Is Your Bank's Competitive Advantage
Your bank can offer the shiniest products on the market, but unless you provide an all-round seamless and positive customer experience, you'll still struggle to attract new customers, or even maintain your existing customer base. Customer experience in modern-day banking is all-encompassing. Everything your bank offers, online and offline, relies on the customer experience, good or bad, so make certain it's a good one.