Last Updated on March 3, 2023
Do you desire to increase your Instagram engagement? You want your audience to like, comment on and share your posts with their contacts?
Having an Instagram account that performs well is every business owner's dream. And you should desire one too. But achieving this great business feat isn't a walk in the park. 
You must be willing to put in the effort and wait patiently to reap the rewards. You must also learn continuously from other top-performing Instagram influencers in your chosen niche. Remember you must be providing your audience with the best you've got to offer before they can help build your business.
In today's post, we'll be discussing three major and proven ways you can improve your Instagram engagement. But you must be willing to stick to these tips and Improve on them to achieve your desired business goals.
Tips To Increase Your Instagram Account Performance.
Create Engaging Posts That Resonates With Your Audience.
Your desired goal for using Instagram to promote your business is to grow to become a top influencer in your chosen niche. Anything short of this goal isn't worth your time. And the beautiful thing about this is that you can get results from your actions. 
Be sure to visit our website at https://proxy-store.com/en/type/soc/instagram  to learn more interesting tips that definitely grow your business.
If you're committed to your business goals, whatever it may be, then you must be willing to use Instagram as a social media marketing tool to reach out to your customers. Your audience will most likely spend quality time on their Instagram accounts, what better way to reach out to them than to create compelling posts that solve their problems. 
This is a fundamental truth you must capitalize on: Your customers and prospects will most likely purchase your service or product if you've put in the effort to solve their problems in the past. And you do this by creating Instagram posts that help them scratch their itch.
But creating Instagram posts that your audience love can be daunting and tricky. Here are some tips to help you create more Compelling Instagram content that your audience will love.
Follow the top-performing Instagram accounts in your niche.

This will give you a feel of the topical issues and trends in your industry niche. You can create more topics that are in line with the discussions in your niche.

Subscribe to top-performing blogs in your niche.

This is another way customers' for relevant ideas to create Instagram posts that'll promote your business. By subscribing to a top-performing blog in your industry niche, you'd have more content ideas you can easily convert to Instagram posts for your page. And this will more than likely bring more engagements

Know what your audience thinks of your brand and posts.

Getting relevant feedback from your audience is another great way to churn out Instagram posts that are highly engaging. Don't be afraid to seek out your customer's opinions about your product or service. 

Remember you're in the business to solve your customers' problems. 

Their feedback is key to your business growth.
Schedule To Upload Your Posts At Peak Time.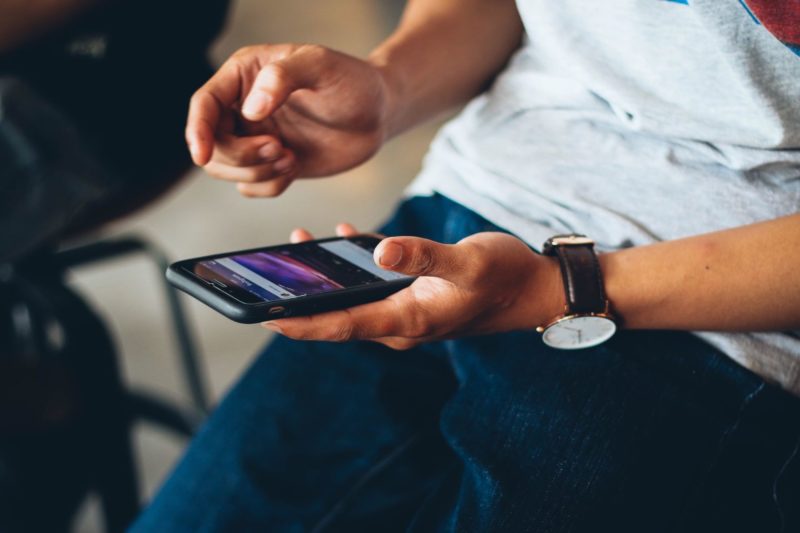 This is an important aspect of getting a high number of likes and comments you need to improve your Instagram engagement. Sharing your content at the right time is key to the performance of your content on your website and other social media marketing platforms. Improving your Instagram engagement is exactly like other platforms. 
You create your posts, edit ruthlessly, review again and wait for the best time to hit the share or upload button. Remember you can save yourself the stress of growing your Instagram page from the beginning and get an Instagram account at accsmarket.
But there are some tools you can use to schedule your post accurately. HubSpot, Later and Buffer have the tools. All you've got to do is access these tools and get the best out of every content you create for your audience
Upload Compelling Posts Consistently.
You can never go wrong when it comes to uploading content that your audience craves consistently. When you upload posts that resonate with your audience they'll love you for it. And they'll most likely become loyal followers and customers when you upload these posts consistently. 
Endeavor to dedicate ample time to create highly engaging posts for your audience. This could be done daily or weekly. On a highly dynamic social media platform like Instagram, it's advisable to share content daily.
There are numerous applications and tools you could use to create these posts. Some of these tools include Canva, Later, Owlmetrics, Linktree, etc.  Be sure to explore the tools that work best with the type of posts you create.
Bonus Tip.
Always Interact With Your Audience.
Imagine yourself in front of a class and you couldn't get any response from them, whether positive or negative. It sure feels like a waste of time, efforts and energy. This is exactly how it feels when you spent time and other resources to create content and you upload them without getting responses from your audience. 
The likes and comments are important to your business. So if you're not getting them, there must be a problem somewhere that must be fixed ASAP. There are several ways you can elicit responses from your audience. 
But you should consider the easy way of achieving your business goals by simply visiting accs market and purchasing a verified Instagram account that has good engagement records
Follow these simple tips to get your audience to respond to your Instagram posts.
Post a behind the scene videos about your product or service.

Create content using your customers' feedback about your product or service.

Create in-depth tutorials for your audience centered on the challenges they face.
Starting an Instagram contest is another great option you should explore as this will most likely get your audience to participate and engage with your business.
Conclusion
On a final note, Instagram is a great social media platform you can leverage to build your business. Learning the ropes and implementing them as it relates to improving your Instagram engagement is a no brainer.
Use these simple tips to get your Instagram business page on the radar of your customers and prospects. Be ready to consistently posts content that scratch their itch and they'll most likely than not engage with your business.