Last Updated on January 20, 2022
Company culture is one of those buzzwords that everyone wants to talk about. But as much as the term gets overused, it speaks to an important ideal. In order to create a company that people believe in, you have to establish an environment that's welcoming and supportive. 
4 Tips for Enhancing Company Culture
As career expert Alison Doyle explains it, "Company culture refers to the attitudes and behaviors of a company and its employees. It is evident in the way an organization's people interact with each other, the values they hold, and the decisions they make.
As an all-encompassing term, company culture includes a variety of behaviors and attitudes within the company. It consists of the work environment, the company's core mission, the organization's leadership style, expectations, ethics, underlying values, and overarching goals.
Your business has a company culture, whether you realize it or not. And if you aren't intentionally creating it, somebody or something else is. Having said that, it's time to begin taking your culture seriously.
Create a Clear Vision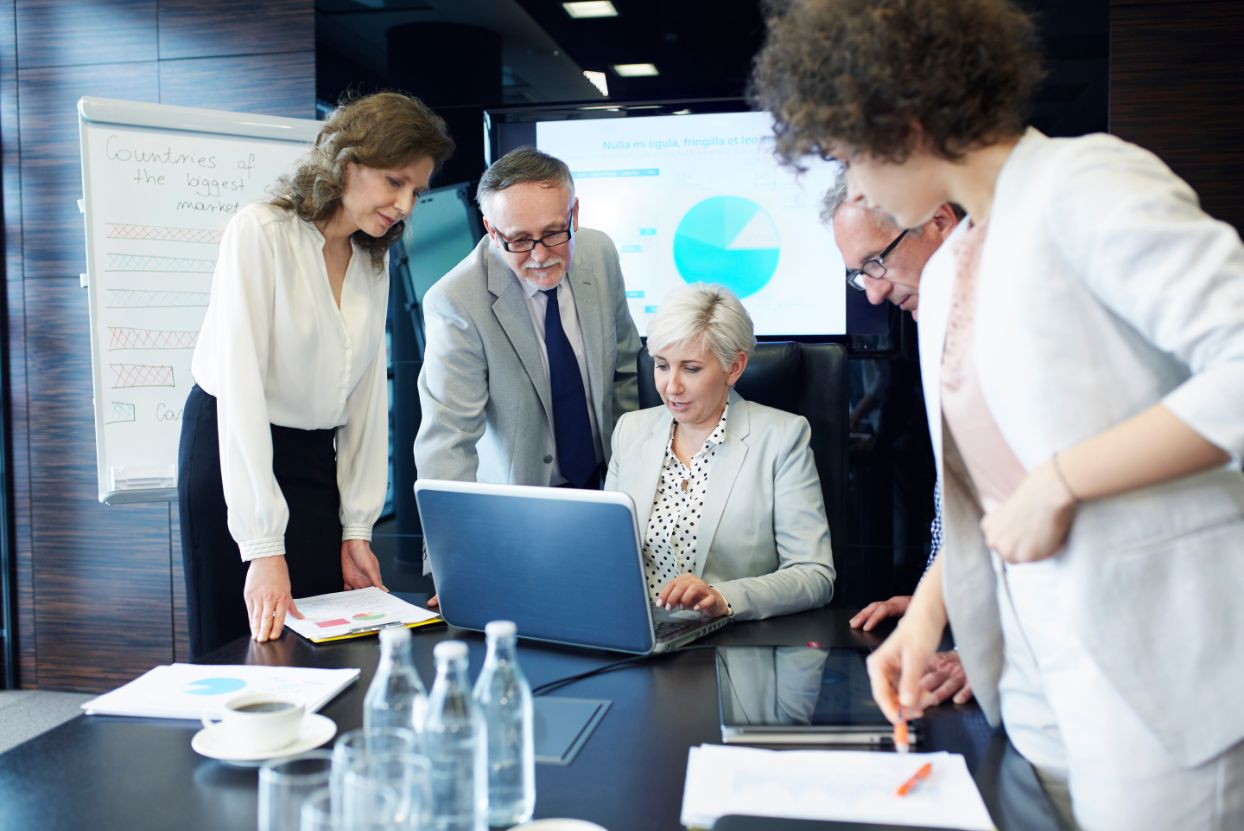 Your company's values and vision statement are separate from your culture; however, the former certainly influence the latter. And if your vision is foggy or poorly articulated, then your culture is going to be one of confusion.
Start by refining your vision so that it's clear, obvious, and digestible for all stakeholders. This typically involves setting core values. But even more importantly, you must touch on how these values will help you get from where you are to where you want to be.
Improve the Onboarding Process
Did you know that nearly 30 percent of all new employees quit within the first 90 days on the job? If you know the true cost of hiring a new employee, you understand the problem with this statistic.
High turnover is usually the result of a poor culture. But ironically enough, high turnover also feeds into an underperforming culture. In other words, it's a vicious cycle that can be hard to break.
One tangible step you can take to step out of this spiral is to improve the orientation and onboarding process so that new employees get the best possible orientation and education over the first few days on the job. Likewise, they need to be introduced to as many different people as possible to help them feel like a valued member of the team.
Facilitate Healthy Collaboration
Communication plays a key role in your company culture. The problem is that many businesses lack purpose-driven strategies for facilitating healthy collaboration – particularly in a digital age where remote teams are commonplace.
One tip for improving and streamlining collaboration is to integrate intranet software into your organization. Intranet software basically serves as a digital "home base" for your team, providing a centralized hub for collaboration, file sharing, notifications, etc. It helps you maintain an intentional culture even when you aren't physically in the same office at all times.
Flatten the Structure
If you have an extremely tall organizational structure – i.e. one with lots of hierarchical layers – you'll find it more challenging to get everyone on the same page. There's typically a massive disconnect between those at the top and those at the bottom. One suggestion is to flatten the structure. 
Flattening a tall structure isn't simple and it won't happen overnight. There are, however, some steps you can take in the right direction. For example:
De-label people as much as possible. Some titles are still necessary but don't over-identify with titles.

Have upper management spend more time interacting with everyone. Encourage vulnerability and the sharing of personal details whenever there's a meeting or presentation.

Create two-way feedback loops where everyone is asked to give and receive feedback on a regular basis.
Flattening your structure will take months, if not years, but it's a worthy endeavor that will enhance your culture and create a greater sense of unity.
Creating a Compelling Culture
You can't fake culture. You might be able to pretty it up on a handout or give a sugar-coated presentation to stakeholders, but a poor or toxic culture will eventually become too much to ignore. 
Thankfully, you have plenty of control over the direction it takes. By proactively enhancing the foundational pillars, you can continually improve your culture over time and create a business that's both profitable and prosperous for everyone involved.