Last Updated on March 3, 2023
Having control of your finances is one of those ideals everyone wants. From financial security in the long-term through work, a good pension, investments or other financial means, reaching these ideals can be easier said than done. One of the keys to better financial health is your credit file and how well maintained it is.
With many people paying thousands more in interest due to a lower credit score, if it's in a bad way, then your financial goals will be that much more difficult to achieve. So how do people turn their bad credit situation into a positive one? Not only that, how can you do this quickly to make huge gains with your credit score?
It may seem a complicated task that will involve a lot of effort on your part, but in reality, there are various ways you can achieve this easily.
Pay Outstanding Arrears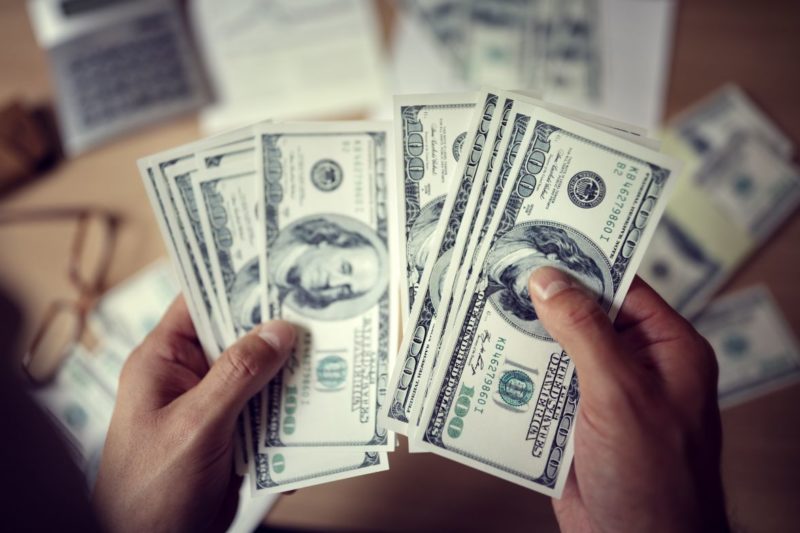 This one may seem obvious, but if you do have any outstanding payments to make on a lending product, whether that be a credit card, loan or mortgage, you need to pay these quickly. Your credit rating can be heavily affected as soon as the first repayment is missed, with the longer it's outstanding meaning an increasingly negative impact for you. If you have a regular habit of making repayments late, although you're eventually making the payment, you'll leave a trail of late payments on your credit file.
You should review why you're making repayments late; is your due date in line with your salary being paid? If it's not, you should speak to the lender in question to see if you can move the repayment date to after your income is in your account. Also, if you currently make repayments manually, you should consider setting up a direct debit or standing order to ensure the payment goes through automatically, as long as the available funds are there.
If your arrears are much more than just one payment, you should speak to the lender to arrange a repayment plan as quickly as possible. This way, you can start to repair the negative effect arrears have on your credit rating.
Amend Credit Report Errors
You should check your credit report at least annually if you aren't already. You can check your credit score for free whenever you need to so that you can see what your current rating is. If it's lower than expected, this should prompt you to check your credit report.
By looking into the details behind your current score, you'll be to see exactly what factors are causing it. Sometimes, this can be down to errors on your credit file that you may not have been aware of. This is why it's a good idea to take the time to review your credit report and check things such as your address history, list of current lending products and list of financial associations you have with others.
If you notice any information on your report that doesn't seem correct, you can dispute this with a credit reference agency such as Experian or Equifax. They will then check the information with the related lender to confirm if it is accurate. Information such as your address history can be updated on a credit reference agencies' website if you can see it is not correct.
You'll be surprised how much an affect incorrect information has on your credit rating, as it will mean your credit file is incomplete and not an accurate reflection of you financially. Even with a good credit rating, you should double-check your credit report to correct any errors. You may find your score should actually be higher than it is.
Don't Apply for Multiple Loan Products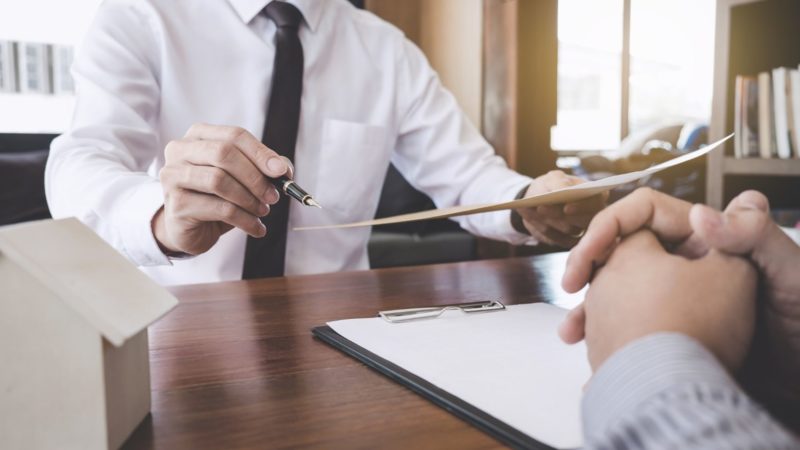 With your credit report, you'll notice there is a section regarding recent searches of your credit file. This consists of soft and hard searches, depending on why a lender or organization has conducted this. Whenever you apply for credit, a hard search of your credit file will be conducted by the lender whereby your credit history is checked to confirm your suitability and affordability to pay.
Each time a hard search is performed, it will show on your credit report. Each time one of these searches are carried out, the more of an effect it will have on your credit rating. This is why it is important to minimize the number of lending products you're applying for in a period of time.
Other lenders will be able to see recent hard searches conducted and this will reflect negatively on your credit score.
The better way to minimize the negative impact on your credit score when looking for lending is to choose your lender wisely. You should check their requirements before applying and ideally have a soft search conducted to match up products that match your circumstances. This is especially important if you have bad credit as you do not want to impact your score even further.
With a bad credit loans direct lender, you can have a better chance of being approved and minimize having multiple declined applications with lenders who are not suitable. Remember, a soft search of your credit file can only be seen by you on the report, helping you choose lenders ideal for you. If you receive a declined decision, you should resist the urge to apply for another loan too quickly.
Multiple applications over a short period will bring your current score down.
Stay within your limits
Your available credit limit is there for a reason, so if you go over this it will knock your credit rating. If you have a bank account with an agreed overdraft limit, it's important to stay within this. Not only will you risk receiving penalty charges from your bank, regularly going over your limit will bring your score down.
If you are currently over an authorized overdraft, you should pay the difference quickly. The longer it stays outside of the limit, the worse it can get. This is the same with a credit card, with high-interest charges a penalty for not staying within your limit.
Not only will going over your overdraft or credit card limit have a negative effect, but using all of your available credit will cause this too. For example, if you have a credit card with a £10,000 credit limit, you'll ideally want to stay well under this.
If you can, try to keep at least 50% of your available limit free. Your credit rating will reflect how well in your financial history you have managed your finances. If you can show that you're not relying on all of your available credit, this will have a huge effect on your credit score.
Keep Old Accounts Open
This may seem like a strange one, but keeping accounts open that you no longer use can have a positive impact on your credit rating. How? Well, if you have lending products you no longer use that have available credit on, this will show your debt-to-credit ratio in a positive light.
For example, if you have a bank account or credit card open that you no longer use, if they both have a zero balance but with credit limits in place, this will show availability and increase your debt-to-credit ratio. If you instead, closed the bank account and credit card, this would remove this availability and cause your ratio to decrease.
Finding an even balance with this is ideal, as if you're looking to apply for further lending but already have lots of available credit, you may be rejected. Of course, if you already have available funds on other held products, you should question why you're looking for more lending in the first place. Being able to demonstrate control of your finances by not maxing them all out is the ideal situation to help your credit score soar.
Remove Financial Associations You No Longer Have
An easy-to-forget aspect of going through a breakup or moving out of shared accommodation is whether you have any outstanding financial associations with them. Maybe you have a joint bank account that you paid bills from with flatmates, or a joint mortgage with an ex-partner. Even if you closed these accounts, your financial association would still show on your credit file.
The reason this can have a negative effect on your credit rating is if the other person has poor credit. A lender will be able to find this information and may judge that because of the other person's poor money management, you're not eligible due to possibly helping them.
This is why it is important to check the financial association section on your credit report. Are the names listed here accurate to your current situation? If an ex-partner or flatmate's name is appearing as an associate when it shouldn't, you should request the credit reference agency removes this.
If that other person has bad credit, your score may reflect this due to being linked to them. You could see your credit rating increase once the association has been removed.
Register to Vote & Update Your Address History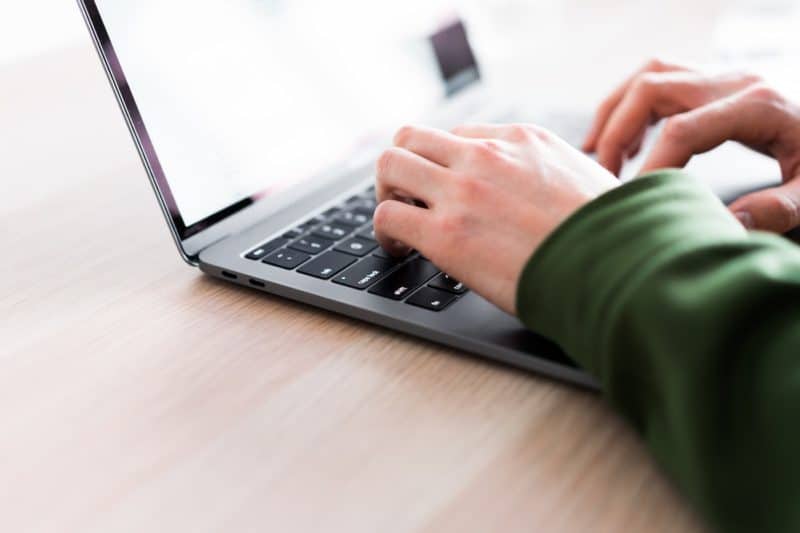 If you haven't already registered on the electoral roll, you should definitely look at doing so, especially if your credit rating is poor. By registering, you'll make it much easier for lenders to confirm your address and identity, meaning more trust that you are who you say you are. This can help your credit score increase as it helps to 'complete' your credit file.
Whenever any information is missing, it will have a negative impact on your score as a lender won't be able to see everything they need. If you have moved, you should ensure that you have registered to vote in that area, as this will confirm your new address and help to provide an accurate address history.
When checking your credit report, make sure your address history is accurate. Each time you move, you will need to reflect this on your credit file, which will automatically update when on the electoral roll. If you move to a different area, then you need to ensure you register to vote there.
Proving your identity goes a long way to help improve your credit rating. If there are any gaps in your address history, this will show your report being incomplete, bringing down your score.
Better Financial Health Overall
These areas of your credit report, if identified as being an issue, will altogether bring positive improvements to your credit rating when addressed. But what happens if you have never borrowed money before or had any lending products in your name? You'll probably find you'll have a poor credit rating because of no actual credit history for a lender to see.
In this situation, as some of the above methods to improve your score won't apply, you'll need to look at ways of building up your score.
The quickest way to do this is to open a bank account if you don't already have one, and secondly, apply for a lending product designed for people with very poor credit. You can apply for credit build cards where the idea is to pay off the balance each month to begin to show a credit history.
Doing so will help to improve your score and open you up to bigger lending opportunities in the future. This may take time if you're starting with no credit history but will be the quickest route to get a long term, positive credit rating.