Last Updated on January 24, 2023
Being single, as fabulous as it feels at times, can be a lonely experience. On the other hand, dating is complicated and confusing unless you're fortunate.
You might want to go through that complicated process once again, though – after all, it's so rewarding when you get it right.
Unfortunately, good things don't fall from the sky. You need to shed stale routines and old habits and become active to have it happen to you. Here are seven ways to restart your love life.
Don't Overthink It
If you've been single for a while, it's easy to get yourself caught up in thoughts – especially negative ones. Questions pop up, like: What's wrong with me? Why is everyone else happily dating? Where's the right person?
If you let yourself get stuck in this loop, though, there are two possible outcomes, and neither works. You might become too cynical even to try dating, or become reckless and rush into new relationships.
Instead, you should work on accepting that there's a time for everything. Rely on your intuition and don't rush into things. Try to let them develop naturally, and the results will be much more pleasant.
Go in with an open mind and don't focus solely on finding "the one". Instead, enjoy the process and allow yourself to meet new people without having set expectations of what the outcome should be. A video chat app might make this easier, since it opens up a world of possibilities, from simply making friends, to finding a date, or just having a relaxed conversation with someone. You never know what can happen, so relax and have fun! You might end up meeting the love of your life if you stop over-thinking and stressing.
Let Go of the Past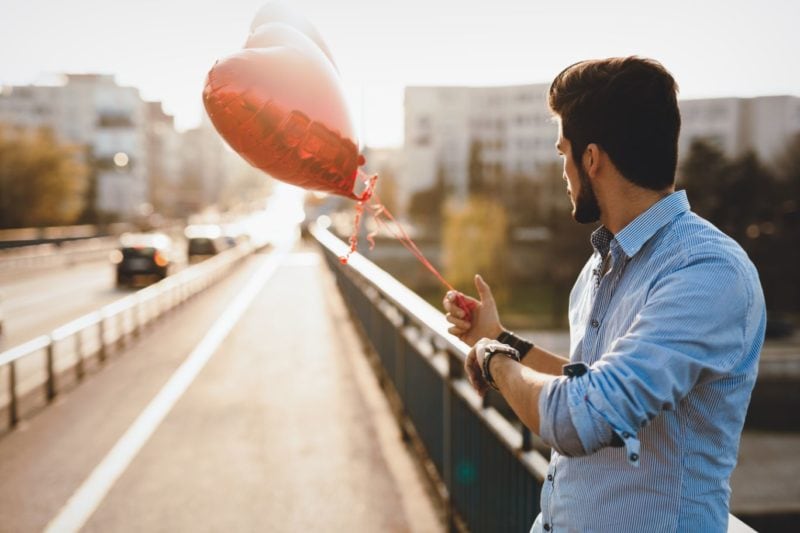 Your dating closet may be full of skeletons, but allowing those affect the present will lead to a catastrophe. Let bygones be bygones. This first date won't likely be similar to ones you had a few years ago, and a positive mindset is the best you can bring on the table.
It's difficult, especially if you've been badly hurt in the past, but give it a try. Viewing your possible future with someone through a negative lens won't yield good results, that's for sure.
Be Your Best Self
When it comes to your insecurities, they can hinder your progress by messing with your self-esteem.
So, instead of trying to hide them, work on them. Lose the last 10 pounds, cut your damaged hair and get a toothpaste that whitens your teeth. By working on the small issues you have with yourself, you will seem a much more radiant, positive person.
Also, when it comes to your personality, work to better the parts you dislike. When you come to the point where you're happy with who you are as a person, everyone else will see that too. Improve, don't hide.
Stay Open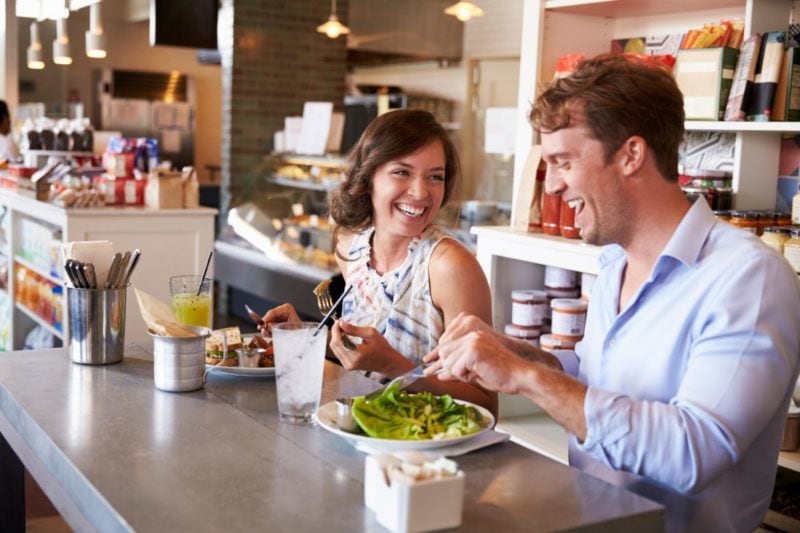 You may take pride in knowing what you want, and not considering any partner who doesn't meet the requirements on the checklist.
While it's good to have standards, remember that you should stay open to possibilities. Your happiness in the present and the future depends on more than a few checks.
Also, even if you do meet somebody who meets all the criteria, don't rush in. Get to know the person and see if that's what you want from the relationship. If yes, feel free to yourself in their arms.
Trust Your Friends
Having your friends set you up with someone may seem like it's for high schoolers, but there are benefits to this way of meeting people. First of all, friends love you, so they will only bring people they see fit for you. You will also have a common ground for communication.
However, before you let your friends play matchmaker, you need a few ground rules. Tell them what you're looking for, and make it clear how the date goes says nothing of your friend or their choice. That way, there will be no guilt involved if the chemistry isn't there.
Find Help Online
We're not talking about self-help articles (except for maybe this one). We're talking dating sites. There are many of them right now – from doublelist personals to those that promote happy marriages.
Look through them and think about what you want. Choose the dating site that meets your preferences, so you're not wasting time online.
Go Out Alone
This one may be way out of your comfort zone, but venturing out alone shows confidence. Not only will you exude self-assuredness, but people who want to approach you won't feel threatened by your friend group.
Of course, don't go everywhere alone. Still, if you have a hobby – art, cooking, or movies, for example – pursue it. Chances are you meet a like-minded single to share such events with in the future.
The Bottom Line
Restarting your love life is about more than relationships. It means you get over your old, harmful habits and start building a healthier, happier life. What's not to love about such a person?