Last Updated on March 3, 2023
Google AdWords allows advertisers to bid on keywords relevant to their niche. It's a system with one of the highest click-through rates for ad campaigns in the world – even beating Facebook to their game!
Advertisers who use Google AdWords do so with a purpose. This may include getting more visibility for their products, content or services. Given this, many advertisers would want to achieve more with Google AdWords.
Important factors to consider before using Google AdWords
Yes, there are ways to up your game on Google AdWords to ensure that your website gets more traffic. In this article, we'll be outlining a few. Before we delve into that, let's take a look at some of the important factors to consider before using Google AdWords.
Do you know how to measure your returns from the beginning?
It's imperative to know the relevant tools you should use to measure your ad performance on Google search. You can't be spending hundreds of dollars a month on Google and not analyze how the ads are doing.
You need to measure impressions, conversions, and clicks. You can track your number of impressions and clicks using the Google AdWords account. Or you can just set up an advertiser's account on Google Analytics to track/monitor conversions, leads, traffic, and more.
These two platforms give you the power to see keywords performance, ads performance, and the likes. So, before you start using AdWords to advertise, do you know how to use these tools? Make sure you research more about them.
Have you analyzed your target market?
Where is your target location for the ad? Which geographic location do you want the ads to be served to? Your ads can't be served to everyone using Google.
You have to pick targeting options. Do you wish to limit your ads to appear on only certain devices?
Perhaps your landing page for your website is not well optimized for your customers/viewers especially on a mobile phone, you can restrict the ad serving to only display for those on PCs and tablets.
You could also target your Ads only to people who have searched for a word related to your niche.
For example, let's say your niche is "agricultural investment," your ads will only be served to people who have searched for "agricultural investment" related questions. The rest will be filtered out.
Get a Google AdWords agency to help
As an advertiser, you might not completely understand how to use all the available AdWords metrics to your advantage. A Google AdWords agency will help you avoid crucial mistakes in your campaign set up.
These mistakes can lead to the failure of your ad campaign. So, to be on the safer side, invest in the German Google Adwords agency AdPoint to help you increase leads and conversion. This is the last but not least factor you should consider before using Google AdWords.
4 Surefire ways to boost your website traffic with Google AdWords
After you've considered the factors above, these suggestions will come in handy as you take advantage of Google AdWords.
Make sure your landing page is superb
To improve your traffic, your website or landing page has to be in top-notch shape. Some things to improve include:
Your website loading time
If your website is too slow in loading, viewers will get frustrated and may later leave. This is because most people can't wait for a slow site to load up. This will reduce your traffic and can make the user lose trust in your brand. So make sure your landing page loads very fast.
Try to make your website easy-to-navigate so that your customers can find the call to action buttons on your page.
Leverage long-tail keywords
When setting keywords for your campaign, use longer keywords. Don't use general keywords that are not specific to anything. These short-tail keywords have a high average monthly search and they will use up your ad budget very quickly.
Also, short tail keywords are very competitive and that means that your ad campaign will have to struggle to get to the top positions in the ranking. And we both know that the higher the ranking, the more visibility.
Although the long-tail keywords have lower monthly search volume, they are generally more relevant and will be used by a customer who knows just what they want. This will lead to more website traffic and clicks.
Just keep testing the different keywords and bids available to you. You never can tell which one might bring in the most traffic. It's important to experiment.
Increase your ad daily budget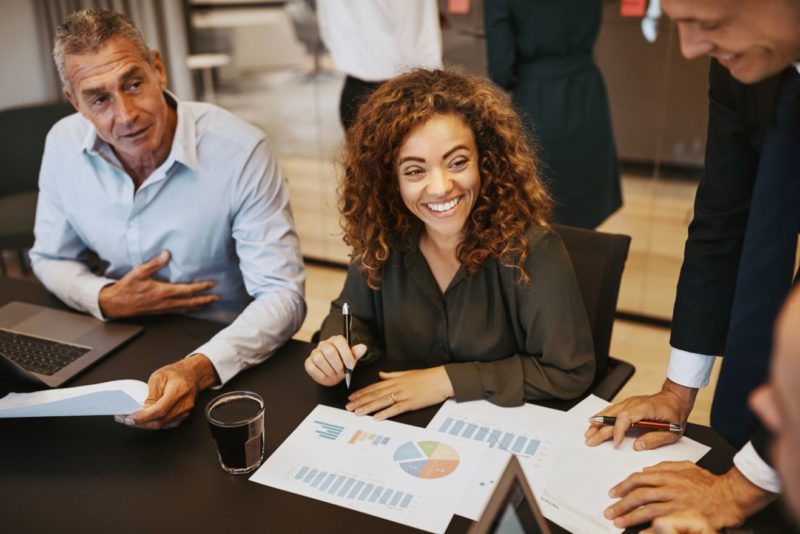 Increasing your ad budget will attract more clicks. The standard and accelerated delivery settings for AdWords are the two options available for your ad delivery. The standard ad delivery entails trying to make sure that your ads are displayed over the core 3 periods of the day.
The downside is that your ads might not be displayed for several hours, so that that it can be displayed later in the day. On the other hand, the accelerated ad delivery shows all your ads very fast and at once.
This implies that once your budget has been reached, no more ads will be displayed for the rest of the day. Increase your daily budget to allow Google to show more ads and then consequently, you will get more traffic.
Write better ad copy
Writing better ad copy will directly get you more clicks because a good ad copy will make sure it effectively entices the reader to click. Some tips to writing better ad copies that give you clicks are listed below:
Make sure you highlight what makes your business/products stand out from the crowd.
Include some of your keywords.
Add a strong call to action in the ad copy.
Highlight promotional offers.
Another thing is to use Google Ads Smart Bidding feature. This was created for advertisers to enable them to optimize their ad settings and metrics to generate more leads. Using this program is very easy, as it is very easily accessible in your Google AdWords dashboard.
Google Ads Smart Bidding ensures that you don't have to manually reset and adjust the different metrics like bids and others. Google will use your past information for your campaigns automatically.
Implementing these tips will leave you with a significant increase in web traffic.