Last Updated on January 18, 2022
Do you recall those print ads at bus stops, in magazines, and Internet? Some are quite moving thus making us interested to actually pause and see what and why something is being advertised. Those beautiful Photoshoped images are created by advertising agencies for well known brands. Commercial advertising is a thriving economical phenomenon that will only keep growing. It's simple really; How will a potential consumer buy your product if he or she does not even know it exists.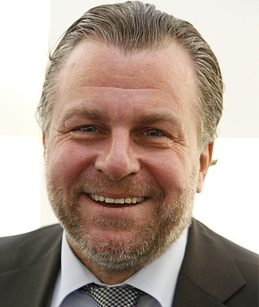 Obviously advertising plays a huge roll in expanding your horizon. But realizing that an average joe is bombarded with hundreds of ads every single day, a challenge contemplating on attention arises. Now that people are trained to ignore ads on the Internet by ignoring the sidebars, on television with Tivo (or other devices,) and in print media your aim at creativity becomes the primary goal. If something is not unique and will not turn heads, just forget about it.
Christian Stoll is one of the best creatives in that industry. With shouting experience, he has been creating tremendous commercial work ever since 1991. He works as a freelance photographer, and spends most of his time bouncing back and forth from New York city to Düsseldorf, Germany. Christian works for numerous global brands, networking companies, and creative agencies like Audi, Canon, Coca Cola, Bugatti, Honda, Microsoft, Fedex, Cisco Systems, Bosch, Adidas, and many more.
To give you a nice perspective on his client list, check this out. If you have a product that you need to advertise while creating a dent in the process, just contact Christian Stoll. He succeeds on creating desirable adverts with his architectural settings, interior shots, and still life photographs. Most of his work undergoes through some heavy metaphorical digital processing. We solute his hard work and thank him for being a great role model for beginners.
Note: © All Rights Reserved by Christian Stoll
Unilever
Agency: Ogilvy & Mather, New-York
Client: UNILEVER
Bogner
Agency: Gramm, Duesseldorf
Client: BOGNER
Smirnov
Agency: Ogilvy Action, Moscow
Client: SMIRNOV / DIAGEO
Epic
Agency: McCann Erickson, San-Francisco
Client: Microsoft
Agency: Ogilvy & Mather, New-York
Client: IBM