Last Updated on January 24, 2023
When the summer months roll around it provides us with the perfect opportunity to blend our indoor and outdoor spaces together. What better way to appreciate the natural breeze and the glowing sunshine that to bring an outdoor element to your lounge or kitchen. Whether you like to relax in the garden or you want to maximize your space for entertaining then these handy hints will be sure to help you create a comfortable indoor-outdoor living space.
It's easy to make this transformation regardless of your budget or interior design experience, all you need to do is continue reading for inspiration and a nudge in the direction of a new and glorious home.
Ziptrak Blinds
If you're looking to increase the value of your property and make a permanent change to your home then investing in Ziptrak blinds will create a seamless blend of indoor and outdoor spaces. These blinds create a harmonious shared space that can be enjoyed all year round. The blinds provide shelter from the elements and privacy for the whole family which makes them a worthwhile purchase that genuinely maximizes the space you can utilize.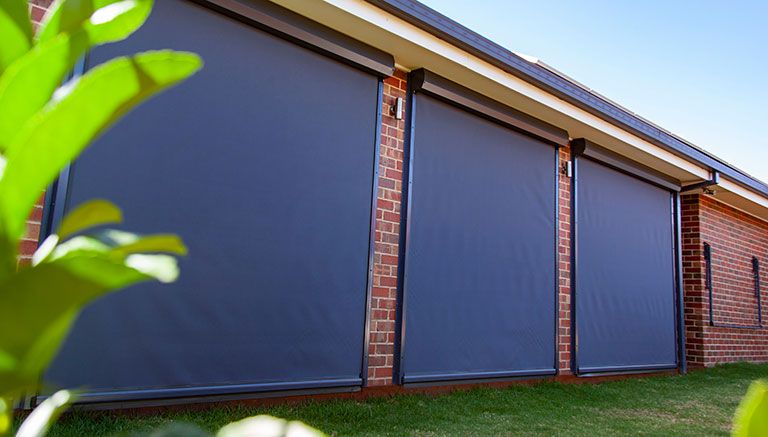 There are bespoke packages on offer which mean you are able to choose the style, size and mechanisms from a range of different products that are on offer. Being able to choose a package that suits you makes this an affordable option for everyone.
Bi-Fold Doors
Bi-fold doors are a great addition to any home and work wonderfully well with ziptrak blinds. They have been climbing the popularity ladder for a few years now due to their ability to open up and blend indoor and outdoor spaces. They are made up of a set of doors that fold back in a concertina motion to provide you with a safe and large opening to your garden.
Some see them as a more affordable option than moving house in order to gain some extra square footage. With that said, bi-fold doors are likely to set you back a healthy sum of money so be advised that you may need to dip into the savings account at the checkout. Bi-fold doors are also made to measure so shop around and find the best quotes before taking the plunge.
Coherent Design
If summer has snuck up a little fast this year and you don't have time to make significant changes such as ziptrak blinds and bi-folding doors then rethinking your decor and making some smaller changes can still allow you to create a comfortable and beautiful indoor-outdoor space. By continuing key design features throughout the two spaces will give the illusion that they are merged.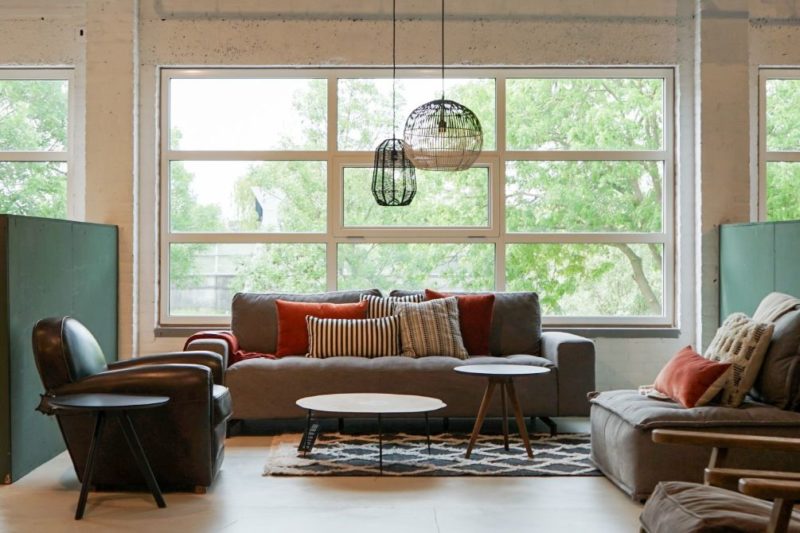 Sticking with a single theme and using harmonizing colors is a cost-effective way to make a statement that these spaces belong together. This could be as simple as using matching throw pillows or purchasing matching furniture and rugs.
Lighting
Lighting is key to creating a comfortable and user-friendly space. Connect the spaces by adding soft and subtle lighting outside that is ideal for entertaining and making your guests feel calm and happy. Although you're trying to create a relaxed atmosphere you should make sure that the lighting is sufficient. Your guests should be able to see what they're doing and not scrambling for the kitchen. A few lamps or spotlights should help you make your friends feel at home.
Summary
When it comes to combining spaces there are changes that everyone can make, whether they are simple or significant. Maximize your space by following the handy tips to a more comfortable shared space.