Last Updated on March 6, 2023
WWE Superstars are people we could look up to – not just as athletes or risk-taking performers but as inspirational individuals.
Superstars like Hulk Hogan, Dusty Rhodes, Shawn Michaels, Sting, Diamond Dallas Page, "Stone Cold" Steve Austin, The Rock, John Cena, Rey Mysterio, Lita, AJ Styles, CM Punk and others have always been enumerated by several WWE news sources as the most inspirational WWE Superstars. Their contribution has gone beyond the sets of WWE Raw and SmackDown and touched the lives of people.
There have been a lot of inspirational WWE Superstars over the years but this list mainly focuses on five major Superstars who became real-life inspirations and touched the lives of people all around the world, becoming role models for millions.
Diamond Dallas Page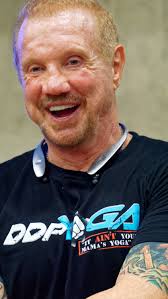 DDP earned his name as one of the top guys in WCW and although he spent his WWE career as a heel, he became a hero and savior in real life. With his DDP Yoga, DDP has helped in fixing the lives of thousands.
After AJ Styles left NJPW, he was worn out with injuries he sustained throughout his career, but DDP Yoga helped him to recover and get ready for his explosive WWE debut back in 2016. Likewise, DDP Yoga has also helped several people fight obesity, diabetes and heart diseases. DDP also works as a motivational speaker presently.
Rey Mysterio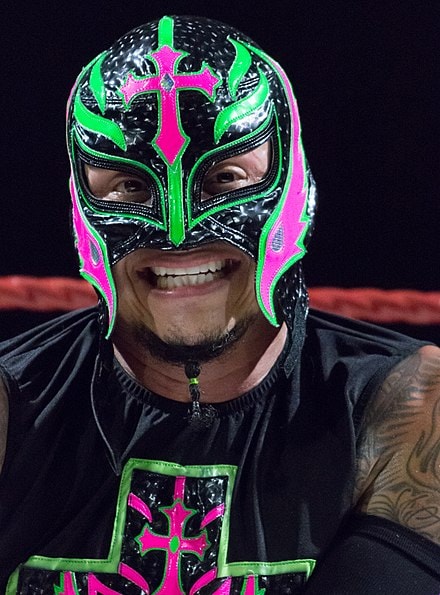 Rey Mysterio has become synonymous with the Lucha Libre wrestling style and has become the face and symbol of Lucha Libre over the course of his illustrious career.
He is often referred to as "The King of Lucha Libre."He popularized the high-flying Lucha Libre wrestling style and is credited for kick-starting the emergence of cruiserweight wrestling in the US. He has been aptly given the title of "The Ultimate Underdog."
He did not have the physical size that was considered a necessity for making it into the professional wrestling business. But Rey Mysterio persevered and not only became a prominent superstar but also came to be regarded as one of the greatest wrestlers of all time, having paved the way for several cruiserweights in the world of pro wrestling.
His fearless attitude has helped in motivating the lives of millions of people all around the world as he has shown us that for achieving success, size does not matter; all you need, are determination and will.
John Cena
Hailed as one of the greatest WWE Superstars of all time, John Cena is popular not only as a wrestler or actor but also as an inspirational and charitable man. "Hustle, Loyalty and Respect" – these govern John Cena's in-ring and off-ring personalities and he has promoted these feelings throughout his career.
Despite getting criticized for sticking to the same gimmick for several years, John Cena remained loyal to his younger fanbase and continued being a role model for millions of people all around the world. In terms of charity, John Cena is a very active participant and has fulfilled the most number of Make-A-Wish wishes.
His 'Never give up' is not just a trademark but his motto, which he propagated among the WWE Universe. Being the face of WWE for over 15 years, John Cena has been a hero in the lives of millions of children.
Lita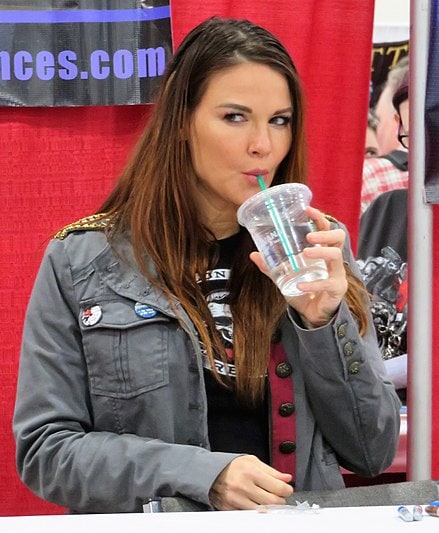 Lita is arguably the greatest female WWE superstar of all time and she has earned this spot not just because of her fearless and innovative wrestling style and for being one of the top stars of the Attitude Era, but also because of the prominent role she played in the lives of millions of young girls and women throughout the world.
During the Attitude Era, the women stars were usually employed for the sexual content of the show, but Lita and a few of her contemporaries (like Trish Stratus and Molly Holly) were the exceptions.
A member of Team Xtreme alongside The Hardy Boyz, she showed her fearless attitude and her impressive in-ring abilities. Several female wrestlers have named Lita as their inspiration. She showed the world how women can face and overcome severe difficulties laid on their way.
The Rock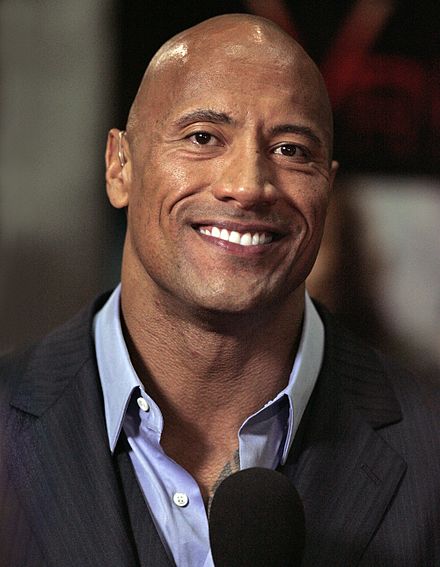 Dwayne "The Rock" Johnson is one of the biggest stars WWE has ever produced and he is now the highest-paid actor in Hollywood. But The Rock had to deal with severe depression during adolescence and it haunted him throughout his teenage life.
The Rock's battle with depression has taught the world that it is difficult to avoid hardships even if one belongs to a popular family. The Rock said that he "reached a point where [he] didn't want to do a thing or go anywhere. [He] was crying constantly."
The same man who brought smiles to the faces of millions (and millions) of people! The Rock tweeted the following about battling depression:
"We all go through the sludge… and depression never discriminates. It took me a long time to realize it but the key is to not be afraid to open up. Especially us dudes have a tendency to keep it in. You're not alone."
As a teenager, The Rock watched his parents struggle to afford the basic amenities as they were evicted from their apartment. At the age of 15, he watched his mother try to commit suicide, which left a deep impression on him.
However, The Rock said that finding inner strength prevented him from becoming suicidal like his mother. That is why he always promotes reaching out to people during dark times.
The Rock is an iconic figure in the world of professional wrestling and has marked his legacy as the greatest of all time. His battles against the hardships of life and his rise to superstardom continue to be an inspiration to the millions and millions of The Rock's fans.