Last Updated on March 3, 2023
One of the most versatile and loved games of all-time is Bingo. It caters to just about any demographic and makes for a great option when planning fun outings with friends and family. On that note, creating a bingo game that suits all participants is not only fun, it's easy too!
With a little bit of creativity and sound knowledge of what the players are like, you can easily create a bingo game that will make for one memorable time. Below, we list some tips that might inspire you to create similar bingo boards. Have fun getting creative and tailoring your bingo game to whatever suits your entertainment needs and those of your players.
What You'll Need To Start
Bingo cards traditionally come in 5X5 formats, but can be developed into larger boards if you want to make them more competitive and exciting. Once you decide on dimensions, you can find board templates online that allow you to quickly design them on your computer. Also, you can easily print these out ad-hoc and have as many randomized boards on-hand as you need, depending on the crowd of players involved.
The icons and symbols you choose to include on your bingo cards, aligning with your theme, can be found online. More often than not, you'll just need to cut and paste these symbols onto the boards prior to print-out. Make sure to make each bingo card random so that each is unique. Furthermore, you will want to print out these individual icons to create the bingo balls that your caller will be using.
Some plastic tokens or erasable ink will do the trick for all players when marking spots on their boards. Additionally, bingo sites such as luckytouchbingo.com can be used as great inspiration for how to create your boards and how you'll want them to look. In the meantime, we've listed our favorite options below from which you can hopefully gain some inspiration as well.
Ideas to Inspire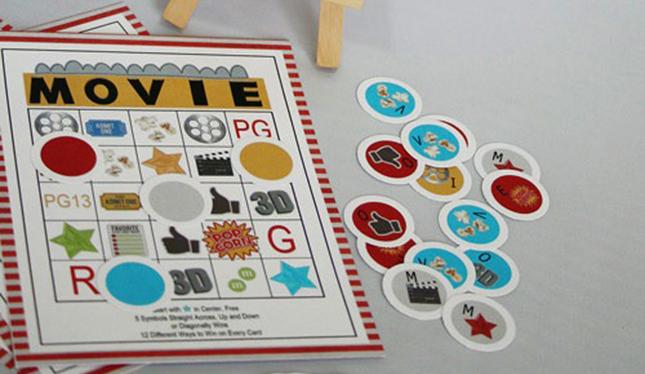 Movie Buff Bingo
Cinema has captivated audiences for ages, bringing them to the big screen on a regular basis to catch their favorite stars. In fact, movies tend to bring people together, whether it's for a fun night out with friends or an Oscar party celebrating the motion picture industry. Theming your next bingo event around the movie industry is a quick and fun way to get people engaged and having a good time. A simple board can be created using movie-related symbols as your board icons.
Include cameras, movie tickets, popcorn, maybe even some of your favorite stars as part of the icons on the cards. When you're done, you'll have some bingo cards that will get your movie buff friends and family ready for a dynamic game. In fact, why not pull out a game of movie-themed bingo while you're waiting for commercials to end during the Academy Awards? Whatever the event, this kind of bingo is sure to keep you, your friends and family, having a great time, no doubt.
Foodie Bingo
Who doesn't love a decadent treat? Foodies will love gathering around for a fun game night, especially if the game caters to their everyday passion! Foodie-themed bingo is easy to put together and really, it's as straightforward as it sounds. The hardest part here is making a list of some of your players' favorite dishes and desired treats.
Your board icons can consist of these particular items, which will surely get them craving for more fun. Your foodie friends and family will love partaking in a game of Foodie Bingo after dinner. If you really want to sweeten the deal for them, you might gather round some delicious prizes to be won as dessert. Chocolate cake, anyone?
Superhero Bingo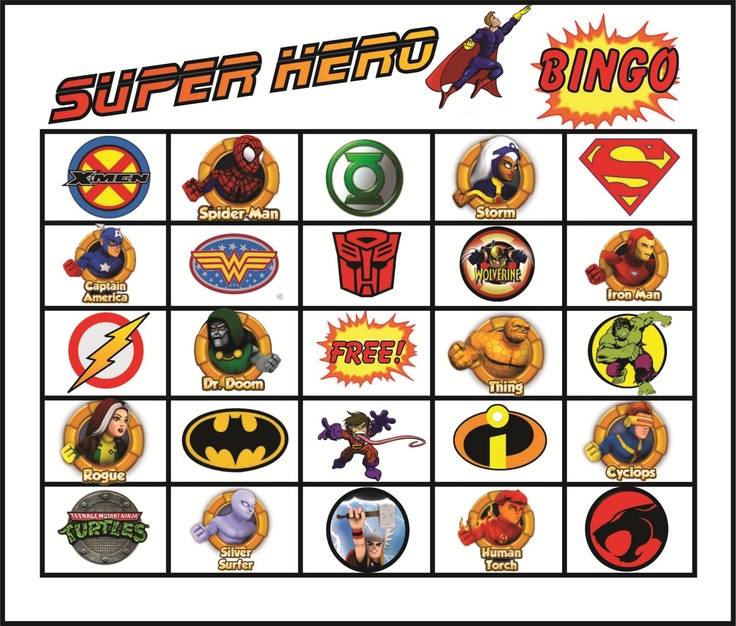 Planning a children's birthday party soon? Well, who says Bingo is meant for only the adult crowd? Bingo is a great option for children's birthday parties, especially in how easy it is to organize a game. Superhero Bingo is sure to touch the hearts of any birthday boy or girl who loves comics, superheros and, of course, superheroines. Feature their favorite characters across the cards and try to evoke a general theme or pattern. For instance, if they love Superman, include the man himself as a featured icon and all of the surrounding characters that are often present throughout the comic-book series. This shows you have a vested interest in the child's passions and are catering the bingo cards to them, specifically. You can even make different versions that attract all children in attendance, which will make for a truly successful party.
Build-A-Closet Bingo
Having a motive to completing a bingo board makes the game all that much more exciting, which is why we love this idea! Build-A-Closet Bingo presents players with the goal of completing their "closets" by collecting all of the right items before everyone else.
Make a list of some definite essentials needed in every closet, scatter them as symbols across each card, and let your players compete to see who completes their "closet" first. This is perfect for a girls night or even as a family bingo night with a little twist. Find out who the best fashion coveter is from the bunch with this fun option!
Hipster Bingo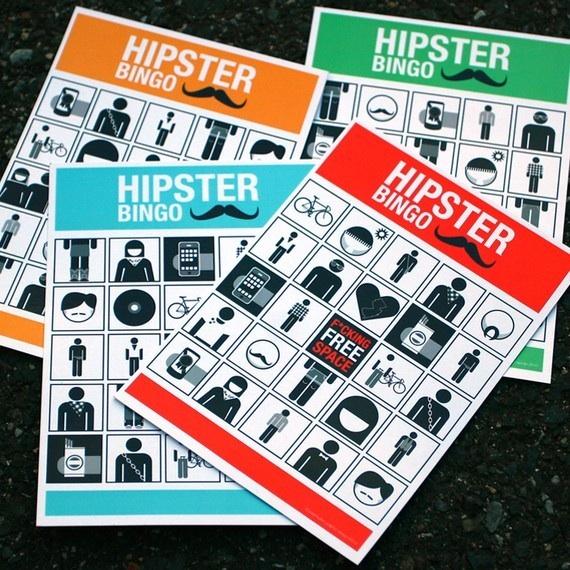 Is there a way of bringing irony into the game of bingo? Yes! Hipster Bingo takes today's cultural shift to the next level with a game that will get everyone laughing. Customize the board to feature bicycles, dark-rimmed glasses, lattes, vintage logos, converse, and any other stereotypical symbols you can think of which represent the hipster crowd.
The great thing about this particular theme is that it gives Bingo a bit of a modern, more relatable, feel, which might be more attractive for the younger crowds. Include Hipster Bingo in your repertoire with just about anyone, so if you are looking for an easy way to have a fun night, this is a great option.
Fundraiser Bingo
Last, but certainly not least, we have Fundraiser Bingo. What better way to gather people together than to have them play for a great cause? Fundraiser Bingo can be fun, but also fulfilling, to organize and you can create cards which represent the cause at-hand.
You can use shades of pink for Breast Cancer Awareness, or symbols of hearts for the Heart & Stroke Foundation. Whatever your cause, there is a bingo game for it. Have people donate in order to get a chance to play, and send off all donations to your chosen organization when the bingo event is over. People will not only be having a great time, but they will be feeling even better about partaking in a meaningful event.
With these fun and unique ideas, you'll be well on your way to creating a fun bingo game for everyone to enjoy. Each bingo card idea can be transformed into something that works for you and your group of players, which makes it all that much more of a fun project to work on. The key is to understand your crowd and get them engaged as much as possible with a well thought-out bingo cards. Get creative and have fun!