Last Updated on
The feeling of being high, senseless, euphoric, and giggly make many people excited that they love to remain forever under substance abuse.
Though deep inside, they all know that it is not right, something is wrong, which should be rectified, but they still like to remain under the influence.
However, some people dare to come out of this false utopia, and they are the actual champions.
It is very difficult to rise after hitting rock bottom, to get the courage to face the highs after experiencing lows.
People involved in recovery works Mayfield says that most people don't trust themselves, feel discouraged, and fear of getting abundant midway altogether don't let them go for rehabilitation.
Either way, it might seem impossible to recover, but thankfully, it is possible.
And many celebrities have proven that!
Yes, behind all those glitz and glams, twinkling eyes and sparkling smiles lie some of the saddest stories.
Many celebrities have faced the issue of substance abuse.
However, some of them have successfully recovered from their addiction, and their stories are truly an inspiration.
Here are given five celebrities who are a ray of hope for those suffering from any addiction:
Robert Downey, Jr.
If you are a fan of superheroes and cosplay maniac, then you would be familiar with the name of Robert Downey, Jr. – our very own Iron Man.
He is one of the highest paid and critically acclaimed actors of Hollywood.
But little do people know that behind this iron man once lived a man who was surrounded by drugs and alcohol – he was severely addicted to the point that he faced probation, arrest, jail time and career downfall.
He recalls that time as, "It's like I've got a shotgun in my mouth with the finger on the trigger, and I like the taste of the gun metal."
He took many treatment attempts but failed.
The success he had garnered in his youth was fading in his adult age.
Things were wrecking when eventually, he decided to take another rehabilitation attempt, which worked. And today we know Robert Downey, Jr. as Iron Man of the movie Avengers: Endgame – the second highest grossing movie ever.
Daniel Radcliffe
Who doesn't know the boy with round glasses, the one with a bolt scar – Harry Potter?
And who doesn't know the boy who played the role of Harry Potter – Daniel Radcliffe?
But very few people know that the richest young actor, the boy who was playing the role of one of the most buzzed and iconic characters of all times was actually an alcoholic.
He actually admitted that he was drunk while filming many parts of the last movie of the Harry Potter series: "I went into work still drunk, but I never drank at work…
I can point to many scenes where I'm just gone.
Dead behind the eyes."
But those dead eyes knew that they were dead, and that made the difference.
Daniel recognized his drinking problem and how it could devastate his life as he was more and more getting "attracted to chaos".
He quit drinking, faced relapse; however, he still managed to overcome his addiction problem, and today, he is no more an alcoholic.
Demi Lovato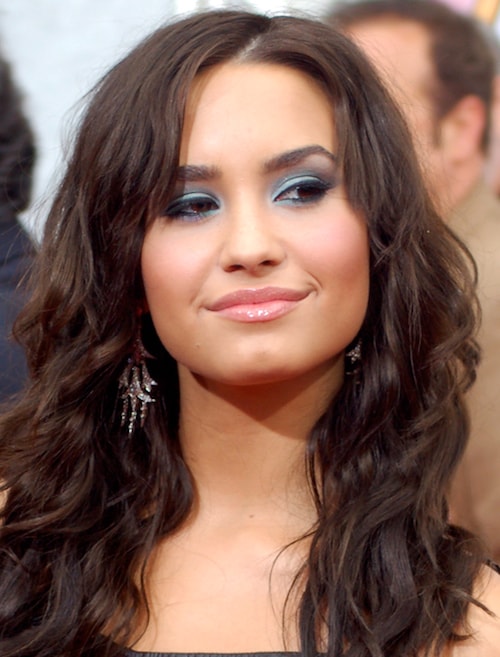 Demi Lovato, the happening Disney child, who tasted success even before she hit eighteen, also faced the phase of drug addiction.
She landed a super hit role in 2008, in the Disney's television film Camp Rock which gave her career a mega kick.
And in the same year, she also released her debut album which garnered many praises from critics.
The phase of her career high turned out to be her life's low.
She became a drug addict and eventually got admitted to a residential rehab center in 2010.
She was able to regain her sobriety through inpatient treatment within three months.
Since then, she has released four more studio albums which all managed to debut within top 5 of Billboard 200.
She is living a sober life!
These celebrities are an inspiring example for those struggling from substance use disorder.
Their stories depict that there is nothing impossible in this world – a little courage, a bit of self-confidence, and the first step can make the difference.