Last Updated on January 24, 2023
Instagram, with over 1 billion active users, is undeniably one of the best platforms to share posts that can make an impact on readers. Like most users, you may have scrolled down and found numerous Instagram quotes on your feed. Perhaps they've even inspired you to come up with a post of your own.
IG quotes are popular these days mainly because users are known to value content that they find relevant to different aspects of their life, whether it's their goals or their sources of inspiration. 
Common Types of Instagram Quotes
IG quotes can fall under the following classifications:
We all need a bit of inspiration sometimes, especially after being drained by our daily routine. Now we can turn to Instagram for some much-needed inspiration. Many inspirational IG quotes aim to engage and inspire their respective audiences. 
Often paired with inspirational quotes, motivational quotes inspire users to act on their inspiration. People sometimes turn to these quotes to follow up on a goal or a dream.
It's no secret that businesses are using Instagram to reach and engage consumers. Since 2019, there have been 25 million businesses on Instagram, and users are using it as a platform to connect with them. Through posting, businesses are connecting with more users and are experiencing rapid growth rates.
Humorous and entertaining quotes are one of the most common types of IG posts. Users always appreciate a good laugh. Quotes under this category are known to have mass appeal. 
Instagram is primarily a visual medium, therefore having the right photo is critical. Context-appropriate captions are important as well, because they will send the message you want your audience to receive.
The right caption can help build connections. It will not only make people see things from your point of view, but it will keep them interested and engaged as well. 
Capturing the Essence of an IG Post
Coming up with the perfect IG quote can be challenging. Here are some tips to help you come up with your own IG quote: 
Consider the following:
What should you put in your caption? You can write down anything you want, just be mindful of your context and overall message.
Why is that caption important? What's the primary purpose of your caption? Is it to engage your audience? Is it to motivate them? Determine the value and context of your caption so that you'll have a general sense of where you're going with it.
How long should your caption be? Instagram is generous with its caption section. It has a limit of 2,200 characters or around 300 words, so make the best use of this. Tell a story or a short anecdote. Use hashtags and emojis to your advantage.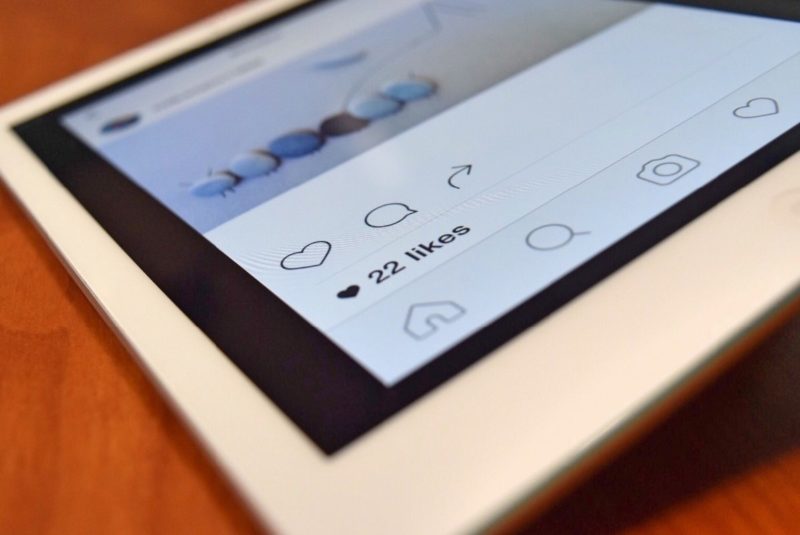 Have drafts.
The first draft isn't always going to be your best. To come up with the most appropriate IG quote, you must come up with several drafts first. 
Essentially, a good caption has the following elements: an enticing call to action, skillful use of emojis or hashtags, and coming up with drafts before finally deciding what to post.
IG captions and quotes exist to inspire, engage, motivate, and entertain. However, their real value can be seen in the connections that they make with the audience.
If you're ready to create impactful IG quotes and captions, here are some examples to inspire you:
Inspirational Captions and Quotes for Instagram
"Whatever is good for your soul, do that."
"Even the stars were jealous of the sparkle in her eyes."
"Stress less and enjoy the best."
"Get out there and live a little."
"I'm not high maintenance, you're just low effort."
"I'm not gonna sugar coat the truth, I'm not Willy Wonka."
"Life is better when you're laughing."
"Look for the magic in every moment."
"Vodka may not be the answer but it's worth a shot."
"A sass a day keeps the basics away."
"When you can't find the sunshine, be the sunshine."
"The happiest people don't have the best of everything, they make the best of everything."
"Be happy. It drives people crazy."
"Say yes to new adventures."
"Every day may not be good but there's good in every day."
"Dream big, little one!"
"Cute as a button, but not quite as smart."
"7 billion smiles, and yours is my favorite."
"You do the most adorable things without realizing."
"Don't grow up…It's a trap!"
"Handle every situation like a dog. If you can't eat it or play with it, just pee on it and walk away."
"Being an adult is like folding a fitted sheet. No one really knows how."
"I'm not lazy. I'm on energy-saving mode."
"I was going to take over the world this morning but I overslept. Postponed. Again."
"I never make the same mistake twice. I make it like five or six times, you know, just to be sure."
"I was born to shine."
"I don't always take a selfie, but when I do…"
"What do you think of this look?"
"I woke up like this."
"Couldn't be happier."
"You can regret a lot of things but you'll never regret being kind."
"Do whatever makes you happiest."
"Having the dream is easy, making it come true is hard." – Serena Williams
"Decluttering my life like Marie Kondo."
"If I were rich, I'd pull a Netflix and spend $100 million on my Friends."
"In 2020, I want to be as Insta famous as an egg and as ageless as Paul Rudd."
"Can't hear, can't speak, can't see. "
"Be heroes of your own stories." – Constance Wu
"Hella fine and it works every time." – Ariana Grande
"My life is as crooked as Rami Malek's bowtie."
"Having a soft heart in a cruel world is courage, not weakness."
"The idea is to die young…as late as possible."
"Do more things that make you forget to check your phone."
"You are what you do, not what you say you'll do."
"I literally have to remind myself all the time that being afraid of things going wrong isn't the way to make things go right."
"Say yes, take risks, and live life on your own terms."
"The impossible is now possible."
"Perseverance pays…a lot!"
"It wasn't always easy but it's worth it."
"Pursue your passion and you'll never work a day in your life."
"You and I are more than friends. We're like a really small gang."
"Friends are the family we choose for ourselves."
"F.R.I.E.N.D.S. Fight for you. Respect you. Include you. Encourage you. Need you. Deserve you. Stand by."
"Some people arrive and make such a beautiful impact on your life, you can barely remember what life was like without them."
"Friendship isn't a big thing. It's a million little things."
"Sometimes relationships end so love stories can begin."
"My world, my heart, my everything."
"I would never let my best friend do anything stupid…alone."
"Laughing at random things. Partying 'til the sunrise. There's no one else I'd want by my side."
"A good friend might know your wild stories but your best friend was right there with you."
"I don't look a day over fabulous!"
"The older you get, the better you get. Unless you're a banana."
"Did you say exercise? Or extra fries?"
"Birthdays are good for you. Statistics show that the people who have the most live the longest."
"Hold onto your best friend because you'll never find someone like them again."
"Find someone who brings out the best in you."
"A best friend is like your favorite bra: supportive, comfortable, hard to find, and close to your heart."
"Aspire to inspire before you expire."
"If you could be doing anything right now, what would it be?"
"Choose kindness and laugh often."
"Sometimes, someone comes into your life so unexpectedly, takes your heart by surprise, and changes your life forever."
"My head says gym but my heart says tacos."
"Don't trust everything you see, even salt can look like sugar."
"Cupcakes are muffins that believe in miracles."
"Everyone has a chapter they don't read out loud."
"I don't tell you I love you out of habit but as a reminder of how much you mean to me."
"The biggest mistake you can ever make is to be afraid to make mistakes."
"Life is tough but so am I."
"Forget the butterflies, I feel the whole zoo when I'm with you."
"Fall in love with somebody who will never let you go to sleep wondering if you still matter."
"I love that you are my person and I am yours, that whatever door we come to, we will open it together." — A. R. Asher
"It always seems impossible until it's done."
"If you don't believe in yourself, who will?"
"I may not be there yet, but I'm closer than I was yesterday."
"The only vacation you'll ever regret is the one you don't take."
"Act like you own the world because you do."
"Dreams don't have expiration dates, keep going."
"As long as my bank account keeps growing, I couldn't care less about anything else."
"Blue skies, high tides and good vibes."
"If you have a garden and a library, you have everything you need." – Marcus Tullius Cicero