Last Updated on January 24, 2023
IoT stands for the Internet of Things. The IoT includes the numerous physical as well as analog gadgets spread around the globe that are presently connected through the cyber world.
Each of these gadgets tends to communicate with each other through the internet, all the while gathering and sharing information.
All thanks to low-cost processors and wireless networks, any physical device can be integrated as a part of the IoT. In other words, the IoT enhances manual devices with the help of artificial intelligence.
Essentially the IoT allows the control of any physical object through the internet. One of the best examples would be when you can turn on the light bulb through an application on your mobile phone, instead of using the manual switch.
Almost all the devices that form part of the Internet of Things are the ones which are least expected to have an internet presence. An identifier is embedded in these devices, which allow them to communicate through the internet.
The Internet of Things is growing rapidly and new devices are connected to the IoT network with each passing day. As per some estimates, around 8.4 billion IoT devices were connected in 2017. In comparison to 2016, this number reflected an increase of 31%. Some forecast predicts that the number of devices will likely increase to 20.4 billion by the year 2020.
Interesting Facts about the Internet of Things you should be aware of
The Internet of Things is still in its growth stage. It is still an unfamiliar term in many parts of the world. But there are already Internet of Things companies out there you might want to know and here is a list of facts which you should definitely keep in mind.
1. Widespread adoption by Corporate Companies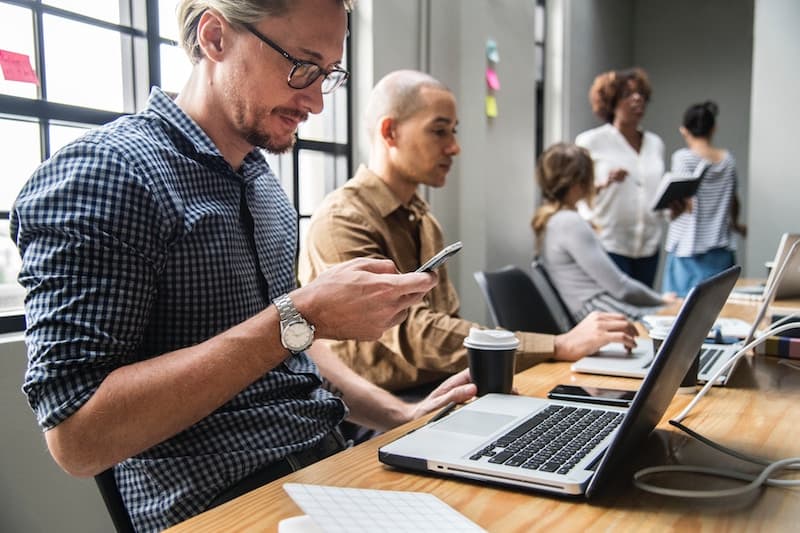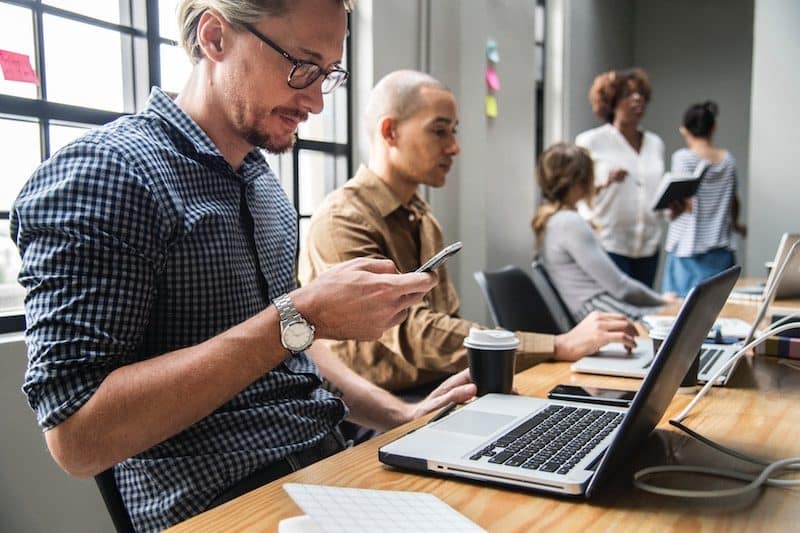 Many big-time corporates and well known multinational companies have turned to increasingly adopt the Internet of Things in the regular business. This highly evident from the financial statistics and research expenses in this field.
IBM has reportedly allocated a budget of around $200 million for their new global headquarters in Munich. It will include projects on IoT, Blockchain, artificial intelligence, and cybersecurity. Even Microsoft has entered in the market to provide Platform as a Service (PaaS).
As reported by the Business Insider, the financial institution, Morgan Stanley predicts the devices connected to the Internet of Things will cross the 75 billion thresholds by the year 2020.
2. IoT has been around for the last 3 to 4 decades
The IoT trend is picking up very fast in the last couple of years. However, the IoT has been around since the early 1980's. As reported, the first instance of a physical device linked to the IoT was in the year 1982.
A modified coke machine was connected to the IoT to report the status of inventory in the machine. In the early phases, the IoT had restricted scope because of the poorly developed technology of that time.
But now, owing to the fast-paced internet access, availability of smartphones and mobile technology, the Internet of Things will increase manifold.
3. IoT is a promising business opportunity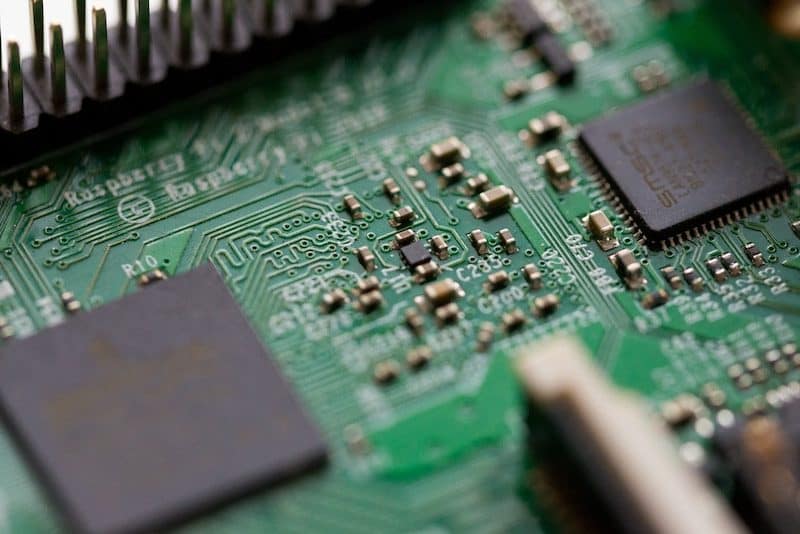 IoT ventures are extremely alluring and offer very lucrative returns to investors. The Internet of Things has the ability to reshape everyday life.
Implementing the IoT makes it easy to operate physical devices from remote locations simply by using a smart device. New business opportunities in this field might seem daunting for many investors given the uncertain response to a new product.
But as per market statistics, almost 94% of the business units that have adopted the IoT have seen a substantial return on investments. General Electric, one of the prominent business house, has stepped into the IoT space for building a jet engine technology. GE has allocated a budget of over $60 trillion investments in the next 15 years.
4. Statistical Figures about the spread of IoT
Speculation about the growth of the IoT space has come up with an interesting point of views. All market gurus highly favor the rise of IoT application development technology and see it as the next best thing in modern technology.
The IoT industry could grow to a market cap of almost $1.4 trillion USD in the next 3 years. As quoted by the sources in Business Insider, the number of devices that will be connected to the IoT framework could easily cross 24 billion devices. Although, this number allocates a high percentage of business and government use.
There is still a lot of scope for consumer services supported by IoT devices. Even automobiles could be linked to the IoT domain and approximately a quarter billion vehicles could be connected to the internet.
China and the United States could be the largest markets for the IoT by the year 2024 with over 27 billion machine-to-machine linkages.
5. Vulnerability of IoT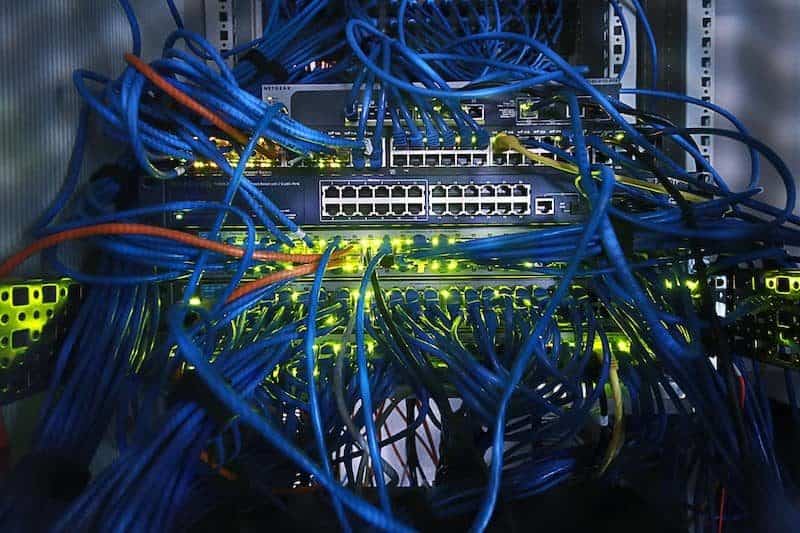 This is a definite negative aspect of the IoT, but it is necessary to understanding the darker aspect of the Internet of Things.
One of the studies conducted by HP states that devices connected to the IoT can be hacked. The numbers suggest that over 70% of all the devices in the IoT are vulnerable to cyber attacks. One of the recent scenarios involves a healthcare facility where the clinical systems were target successfully.
A renowned consulting group called Altman Vilandrie and Company scrutinized over 19 industries. The result demonstrated that a lot of data can be breached through the IoT networks.
Internet of Things Quotes
"I believe that at the end of the century the use of words and general educated opinion will have altered so much that one will be able to speak of machines thinking without expecting to be contradicted." – Alan Turing
"The opportunity we have is to build a secure, intelligent platform that solves some of the world's greatest problems at scale. That's what's possible with hundreds of billions of connections and the capabilities that we can deliver together." — Chuck Robbins
"What the Internet of Things is really about is information technology that can gather its own information. Often what it does with that information is not tell a human being something, it [just] does something." — Kevin Ashton
"One cubic inch of nanotube circuitry, once fully developed, would be up to one hundred million times more powerful than the human brain." — Ray Kurzweil
"As the Internet of things advances, the very notion of a clear dividing line between reality and virtual reality becomes blurred, sometimes in creative ways." — Geoff Mulgan
"The Internet of Things is not a concept; it is a network, the true technology-enabled Network of all networks." — Edewede Oriwoh
"When we talk about the Internet of Things, it's not just putting RFID tags on some dumb thing so we smart people know where that dumb thing is. It's about embedding intelligence so things become smarter and do more than they were proposed to do." — Nicholas Negroponte
"You're going to see this 'Internet of things' start demanding network performance and making the networks much more aware of what is on top of them." – Hans Vestberg
"Everything that can be automated will be automated." — Robert Cannon
"Everything is being wired up or connected wirelessly—architecture, energy efficient sensing, secure networks, quality of service, new protocols, participatory sensing, data mining, GIS based visualization, cloud computing, and international activities. It simply means that powerful information will be at our fingertips." — Mehul Nayak
"Despite continued security problems, the IoT will spread and people will become increasingly dependent on it. The cost of breaches will be viewed like the toll taken by car crashes, which have not persuaded very many people not to drive." — Richard Adler
"We have a deep need and desire to connect. Everything in the history of communication technology suggests we will take advantage of every opportunity to connect more richly and deeply. I see no evidence for a reversal of that trend." — Peter Morville
"With the IoT, we're headed to a world where things aren't liable to break catastrophically – or at least we'll have a hell of a heads' up. We're headed to a world where our doors unlock when they sense us nearby." – Scott Weiss
"Whenever I hear people saying AI is going to hurt people in the future I think, yeah, technology can generally always be used for good and bad and you need to be careful about how you build it … if you're arguing against AI then you're arguing against safer cars that aren't going to have accidents, and you're arguing against being able to better diagnose people when they're sick." — Mark Zuckerberg
"I think we should be very careful about artificial intelligence. If I had to guess at what our biggest existential threat is, I'd probably say that. So we need to be very careful." — Elon Musk
"If you invent a breakthrough in artificial intelligence, so machines can learn, that is worth 10 Microsofts." — Bill Gates
"And just like any company that blissfully ignored the Internet at the turn of the century, the ones that dismiss the Internet of Things risk getting left behind." — Jared Newman
"If you think that the internet has changed your life, think again. The Internet of Things is about to change it all over again!" — Brendan O'Brien
"Convenience and 'magic' will overwhelm concerns. The history of technology is clear on this front—ATMs, e-commerce, credit cards, the list is endless." — Sunil Paul
"The Internet of Things is big news because it ups the ante: 'Reach out and touch somebody' is becoming 'reach out and touch everything'." –Parker Trewin
"We are in a brave new world where not only do our children talk back to us, but so do our appliances." – Mohammed Dastagir
"From conceptual standpoint, IoT is that ability to create digital awareness of the physical world we live in. It's a digital pulse made up of data that we can aggregate to improve the world around us." – John Rossman
"Despite hacks and privacy issues, people will feel a need to keep connected, partly because companies will reward them for doing so (or make life difficult if they don't)." — Joseph Turow
"There will be all kinds of hiccups, horror stories, accidents, deliberate acts of sabotage and other bumps along the road that will slow but not stop our greater connectivity. Convenience and empowerment always seem to win for most people, even at some loss of privacy, control or transparency." — Scott McLeod
"The internet is no longer a web that we connect to. Instead, it's a computerized, networked, and interconnected world that we live in. This is the future, and what we're calling the Internet of Things." – Bruce Schneier
Conclusion
IoT has a vital role to play in the near future. Machines would dominate most of the routine and mundane activities. The IoT will allow users to command and operate machines with ease.
This would definitely make human lives more convenient and improve the quality of life. A great amount of time can be saved by automating devices which will perform the mundane tasks on a fixed schedule. The IoT currently might still have glitches and possibly expose data to a security breach.
But there are also untold possibilities of the IoT technology which can substantially revolutionize the whole world.