Last Updated on January 17, 2022
At the end of the day, business involves people. Virtually any profession or job position requires interpersonal communication—the process of exchanging thoughts, feelings, ideas, and emotions, whether verbally or non-verbally, in a face-to-face setting. 
Interpersonal communication is necessary for us to fulfill our professional responsibilities. Fostering effective work relationships between colleagues and between businesses requires good interpersonal skills. Indeed, these skills are a crucial part of succeeding in business, so much so that employers nowadays refuse to hire candidates who don't exhibit them. 
Interpersonal skills are considered employability skills, which are among the top criteria that employers use to screen candidates. Needless to say, developing these skills would be beneficial for anyone who is aiming to land a job or climb up the ladder.
5 Key Interpersonal Skills
Interpersonal communication involves several key skills, and understanding them is the first step to becoming an excellent communicator.
Listening
Many of us overlook the importance of listening. Stephen Covey, the author of The 7 Habits of Highly Effective People, says that "most people do not listen with the intent to understand; they listen with the intent to reply." Talking is easier than listening because you get to be in control and in the center of attention.
Moreover, we easily get distracted since a typical person can only speak 125 words per minute, whereas our brain can process up to 500 words per minute. It's easy to get distracted by a multitude of thoughts and stimuli while the other person is talking.
The difference between a poor communicator and an excellent communicator is how they listen. A poor communicator will be impatient for their turn to speak while an excellent communicator will use the extra processing time to digest what the other person is saying and learn the vital points to carry a productive conversation.
Being a good listener in the workplace will make your clients and colleagues feel heard and respected. You will gain their trust, and they will see you as a reliable person to turn to. 
Relationship Management
Interpersonal skills are crucial in maintaining positive relationships that you will build with clients and colleagues throughout your career. This isn't just about how well you speak or present your ideas. It is also about how you engage and interact based on trust, respect, attitude, and behavior.
No matter how amazing your ideas are or how skilled you are at what you do, you will not have a healthy relationship with the people you work with if you can't connect with them on a more personal level.
To do so, you need to exude a positive demeanor that can contribute to creating an equally positive work environment. Humor, friendliness, empathy, and a sense of unity can boost your work relationships as well as promote teamwork and collaboration.
Conflict Resolution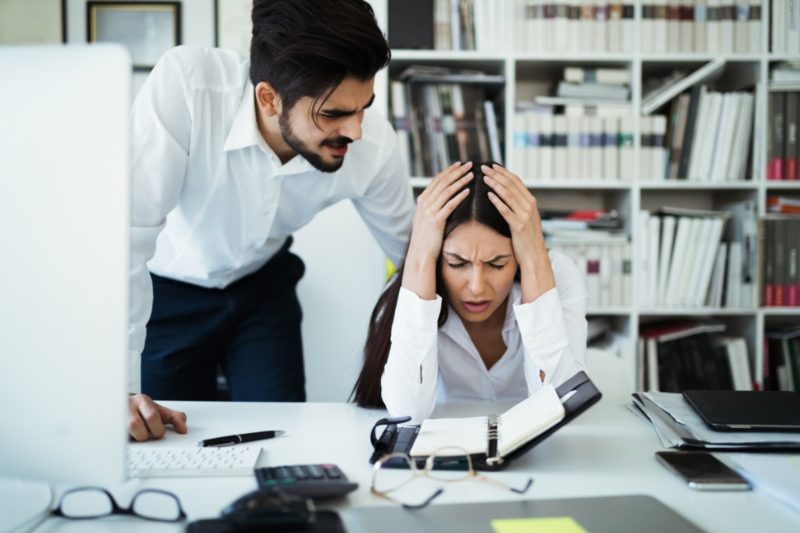 Conflict is inevitable in any workplace. At one point or another, you will have to deal with disagreements, and having the right communication skills will make it easier for you to address them. 
There are different ways to resolve conflict. One is through constructive criticism. If you find a person's work problematic, you can treat it as an opportunity to help the person improve instead of instantly shooting it down.
Mediating between two people is another way to address a problem. To be a mediator, you need to be fair and hear both sides of the issue before coming up with a solution.
To be a good communicator also means being open to feedback. It may be difficult to receive criticism, but you must take it as a chance to grow and improve your skills. 
Self-Confidence
Being confident about your own ideas will compel others to listen to you. This is especially true in the competitive world of professionals. You need to build the right level of self-confidence to be effective in communicating your thoughts and approaching different situations. 
Self-confidence is also key to leadership. Even if you're just starting out, you need to have some leadership skills to encourage others, address conflicts, and provide positive reinforcement to the team. 
For careers that involve lots of deals and negotiations, you definitely need to be confident enough to make your proposals and convince others to agree with you. To do this, you have to be an attentive listener and an excellent problem-solver. 
Body Language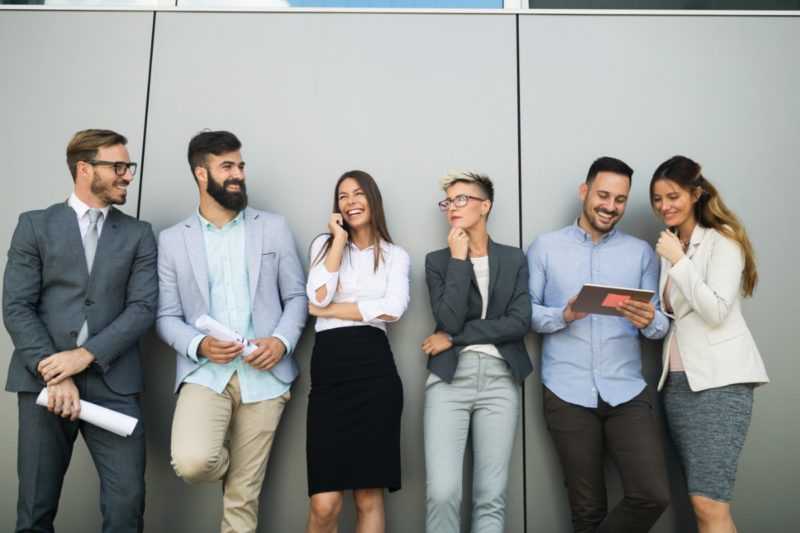 The body is like a book. It tells stories that the mouth doesn't say. Even if you don't say your thoughts out loud, sometimes your posture, your facial expression, and the volume or tone of your voice will do the talking for you.
How the person you are talking to interprets your body language can affect your conversation. Only 7 percent of communication is based on the words that are actually said, while the tone of voice accounts for 38 percent. A whopping 55 percent comes from body language. So, you need to be mindful of your nonverbal cues to communicate effectively.
For instance, crossing your arms and legs might make the other person feel that you're not open to their ideas. Even if you're smiling or nodding in agreement, crossing your arms or legs can make you look like you are putting up barriers that prevent an open and positive interaction from taking place.
On the other hand, mirroring their body language can produce a positive result. Copying how they lean their head or crossing or uncrossing your arms or legs when they do shows that you're receptive to their message. Mirroring indicates a bond between two people, so it's a good sign that the conversation is going smoothly.
How to Develop Good Interpersonal Skills
Some people are naturally born with good interpersonal skills. Others have a more difficult time socializing. However, there's always room to improve and develop these skills. 
Here are some ways to learn how to interact better.
Identify your weaknesses.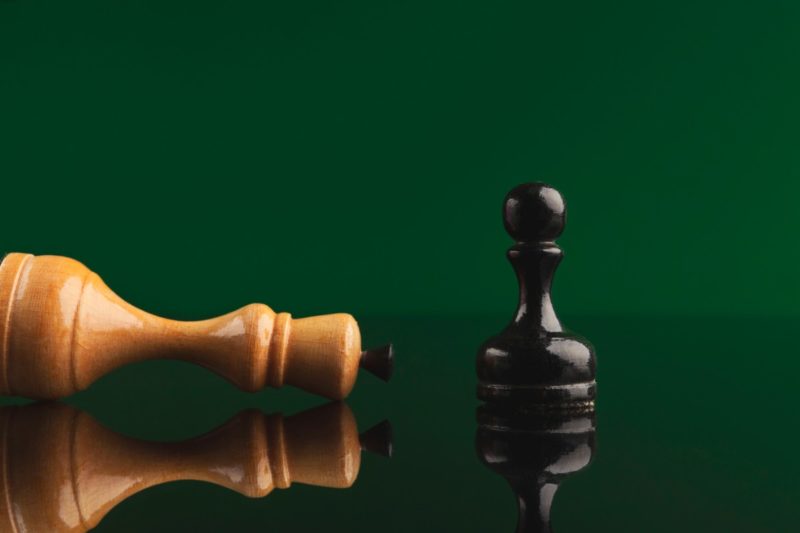 The only way to improve is to know the areas you need to work on. Ask yourself what makes it hard for you to engage with others. Why is it difficult for you? What do you need to make it easier to communicate your ideas? Asking for feedback from people you usually talk with can help you with this as well.
Enroll in a class.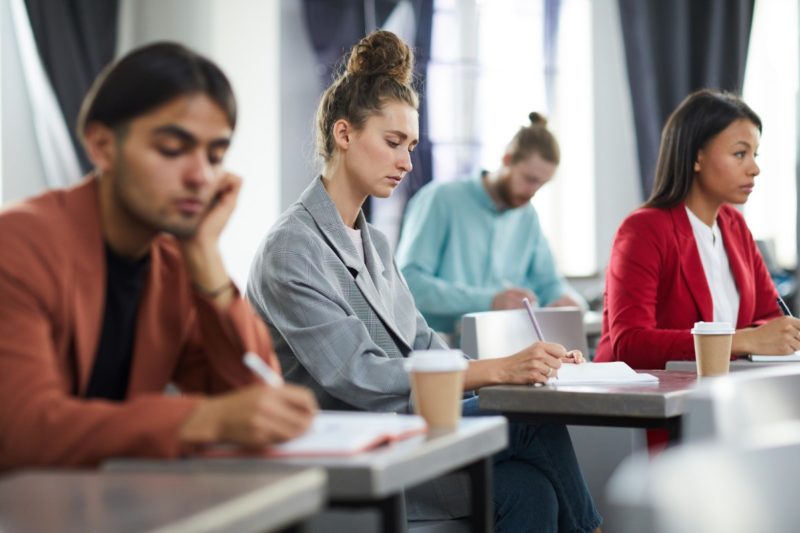 There are seminars, workshops, and online classes meant to help people become excellent communicators and speakers. The good thing about this is there will be someone who will guide you in enhancing your skills. Meeting other people with the same goals can also encourage and inspire you.
Always be prepared to be amazed.
Having the perspective that every person has a hidden amazing thing about them will spur your interest and curiosity as you engage in a conversation. This will make you a better listener and make you want to learn more about people, which are important in establishing a good interpersonal relationship.
We live in a social world, and everyone is interconnected. To navigate this network of people with different thoughts, ideas, emotions, and experiences, we need the right interpersonal skills. It's the only way to grow, thrive, and succeed in whatever field we choose.