Last Updated on March 8, 2022
American culture has a special affinity for hero worship in many different forms. Celebrities are an excellent example.
We want to know everything about them, we love them for the parts they've played in our favorite shows and movies. But it's rare that we examine how they got there, and all the people responsible for helping them shine.
The same is true for famous culinary artists. Our favorite chefs show up on TV all the time. Each is talented, definitely, but these celebrity chefs rarely have the opportunity to talk about how important every member of the kitchen is.
But in real gourmet kitchens, each professional in the kitchen is a vital part of the operation.
In the hopes of getting a more accurate look into how high-end kitchens really operate, we talked to Suyoung Park, an experienced culinary expert. Park works with Jungsik in New York City, the sister restaurant of the famed South Korean staple.
Park gave us her insights on what it's like to get started in the culinary industry and what it took to make it in the most exciting and hectic city in the United States.
InspirationFeed (IF): Can you describe the pressure of working at a Michelin-starred restaurant? What are the standards like?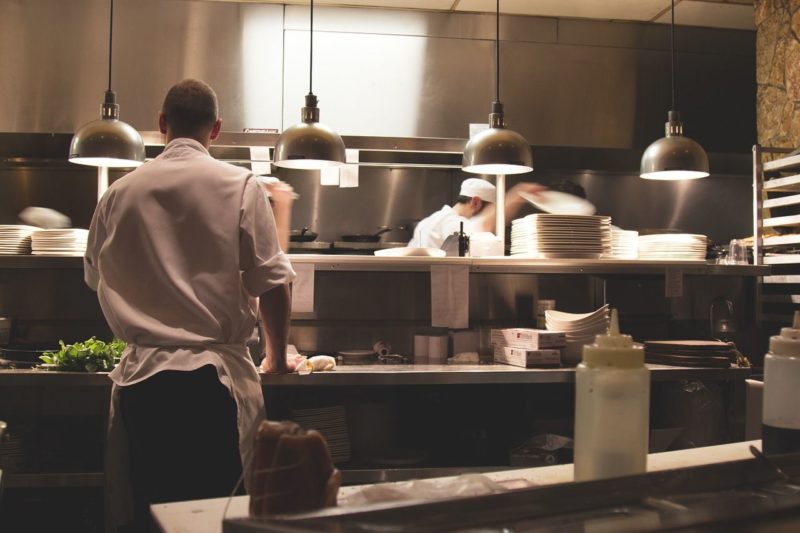 Suyoung Park (SP): Working in a Michelin-starred restaurant, there are many daily pressures. It starts with the chef's inspiration. How do we represent the idea or dish so that we can express it to the guest and still keep its integrity?
In a Michelin-starred restaurant, people are looking for quality, that wow factor. If we cannot provide our guests with the absolute best quality we can provide, it affects the flavor as well as the presentation of the dish. From things like perfect knife cuts, high-level cooking skills, special ingredients, everything has a part in making a perfect experience.
Guests in Michelin-starred restaurants are expecting to be impressed, they pay a premium for their experience, and there is also a lot of pressure to meet or exceed those expectations, no matter how high they are. Often, being a chef at this level is like playing a game of chess, you must think several steps ahead. There are so many variables, one must always be ready to adapt to whatever is thrown your way.
As far as the standards, obviously they are high for a reason. For example, if we receive any fish or meat proteins, we start with sourcing.
Who grew the produce, who raised the meat? What are their methods, it is sustainable? How is the quality overall?
How do these ingredients affect our overhead costs? How does that translate to the guest? How should the front-of-house team deliver and interpret what we, the chefs, are trying to say?
Is the final dish representative of the culture and overall vision of the chef and the restaurant? Is there a better way or a more cost-effective alternative without sacrificing quality?
There are also pressures to stay current with food trends, new equipment, and techniques, food safety, all while still being price-conscious. All of these things and more can be attributed to the standards in any Michelin restaurant.
IF: What do you feel is the most exciting aspect of working for a high-profile restaurant?
SP: In my opinion, one of the most exciting things about working in a high-profile restaurant is experience and cooking with premium ingredients. I am fortunate to be able to see a wide variety of specialized meats and produce, as well as exotic ingredients like caviar, truffles, and sea urchin.
This is not an experience that you can acquire in just any restaurant. At the end of the day, it has to do with the quality of all your ingredients.
The exposure to so many different products from all around the world is enlightening, and that directly translates to your inspiration and food. The more you know, the bigger your world and palate gets, which brings us all closer together as humans.
In addition to the ingredients, cooking itself is always the most exciting part. There's nothing like mastering perfect knife cuts, difficult or elaborate techniques or being able to send out a perfect filet of fish.
It gives you a huge sense of pride and you feel great about the end result. A high level of skill and cooking is so essential to your growth as a chef.
You typically won't learn how to butcher an entire animal, dry-age meats, or have experience cooking rare or exotic ingredients in a normal kitchen. These are things you will do almost every day in a high-profile restaurant. Also, being able to train under a chef of this caliber is rewarding in itself.
When you are challenged, you strive to be better, so you further develop your skills. At the end of the day, it's all about learning. That experience helps create your philosophy on food and makes you a better chef overall.
IF: What was it like moving to New York? Was it difficult to make the transition?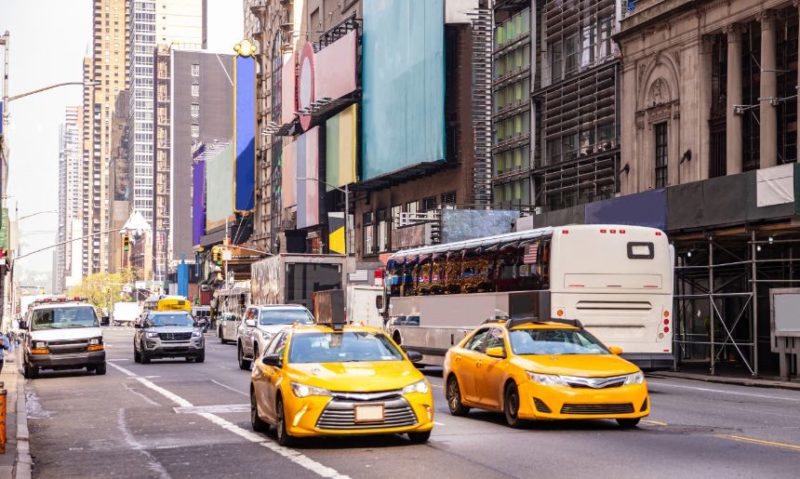 SP: To be honest, moving to New York City was quite difficult for me. Although Seoul is a bustling city, it is nothing like New York. Nothing can prepare you for the New York dining scene.
Diners here are very savvy, they know quite a lot about food and are always searching for the best new thing.
The transition has been challenging. I've had to greatly improve my English and learn about the dining culture here. In Korea, there are not that many Western-influenced fine dining restaurants because it hasn't really caught on. So my experience here in New York has been rewarding, but not easy.
IF: Have you enjoyed having different roles in professional kitchens? Are there any specific roles you enjoy more than others?
SP: My two favorite stations in the restaurant will always be Garde Manger and Fish. Fish is my passion, I love seafood down to all the small details. There is something so beautiful and delicate about cooking fish and seafood because there is a very small margin for error.
It's all about feeling and precision with fish. Garde Manger is also fun because it's fast-paced and exciting. It often changes frequently, and the time passes quickly because you always have so many things to do.
IF: You also worked in Australia for a time. Do you feel that food culture is different in Australia compared to the United States?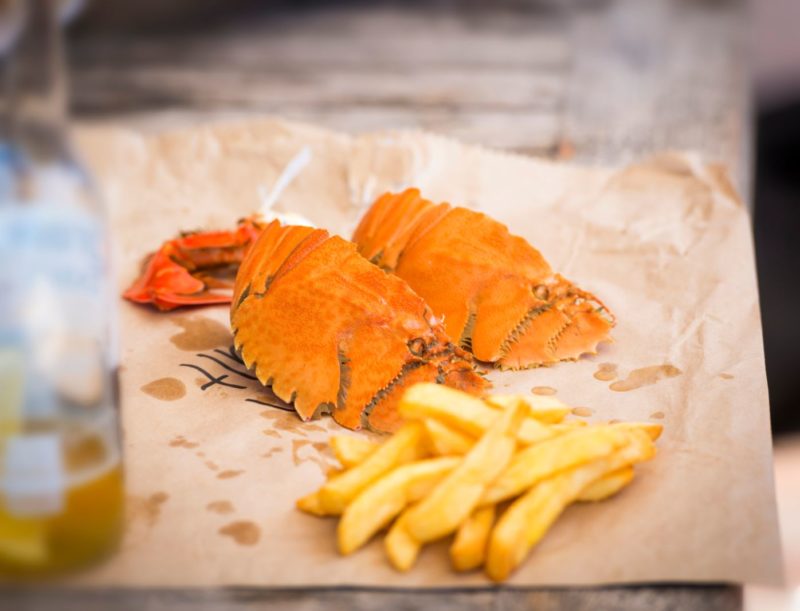 SP: I definitely think there are many similarities in the food culture, but the biggest difference would be that the United States has a uniquely American food culture, while Australia doesn't seem to have a ton of "Australian cuisine."
I tried to seek out classic Australian dishes and was not able to find many. I think both countries have a lot of diversity as far as food, but I found that Asian food in Australia was much more authentic and exciting than here in the United States.
I was very inspired by several Asian restaurants in Australia, but I think most of that has to do with the close proximity to Asia.
IF: Do you feel that depictions of professional kitchens in movies and television (cooking competition shows, Ratatouille, Kitchen Nightmares, etc.) give an accurate representation of what it's like to work as a culinary professional?
SP: I think it is difficult to depict what it's like in the kitchen. It's not a glamorous job, you are on your feet all day, often you eat standing up in the kitchen or not at all. While some shows may show a small glimpse into kitchen life, it's not 100% accurate. Also, there are no break out stars, you always start at the bottom, at the first station, often Garde Manger, and work your way up.
I also don't think the movies depict the comradery that you have in the kitchen. The entire team has to work together as a unit, and I like to think of it as a synchronized dance. The feeling you get when you get into your rhythm and push through a busy time is wonderful.
The last thing is, you never get to see all the hours and hard work people put into the food. We put our hearts into it, our blood, sweat, and sometimes tears. Maybe Ratatouille is the closest since they focus on French kitchens, but still. Lastly, they never show how important your dishwasher is! They're a key member of the team.
IF: With your busy schedule, do you ever have time to experiment with your own recipes and culinary creations? What do you like to cook for yourself and your friends?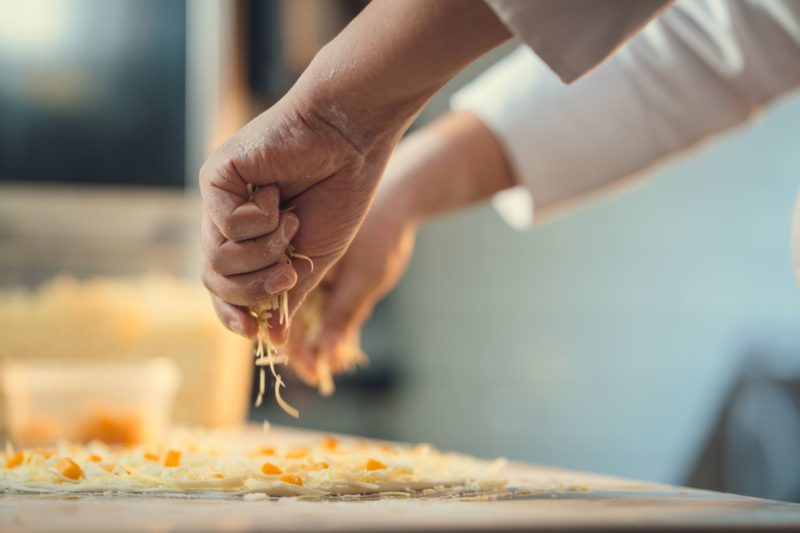 SP: I think most chefs don't always have time to develop new dishes at home. I find myself creating most of the dishes in my head at the restaurant. Also, after twelve to fourteen hours on your feet, cooks are often too tired to cook themselves a meal.
However, I do enjoy cooking for friends or myself when I have a little more time. My favorite dishes are Korean comfort food, like something you would eat at home, a hearty beef soup, or some Korean cold noodles. Although, my absolute favorite thing to eat is fried chicken!