Last Updated on March 8, 2022
It truly is amazing how much you can actually do using your computer, your smartphone, and other similar gadgets. Their functions and the amount of apps that you can download spell limitless opportunities to make life a whole lot easier to live, and can remove boundaries that you have always lived with your entire life.
With the knowledge that these gadgets make life easy enough as it is, it wouldn't be shocking to know that there are actually a few other things that you just haven't discovered yet. These tidbits could be useful to you now, or they may not be. But the mere thought of having an entire deposit of information like this could be something you could always go back to in the future should the need arise.
You should know that…
Websites:
When you press 'K' while watching a video on YouTube, it will pause or play the video regardless of where you clicked last on the page.
You can link directly to a specific time on a YouTube video by adding "&t=0m00s" at the end of the URL. Just put in the specific time in place of the zeros.
A website called http://myscriptfont.com can convert your own handwriting into an actual typeface that you can use.
A letter that appears to be from PayPal has been making rounds, but this time, the one who created it did such an amazing job that it's easy to fall for it. Even the site that the link lands on looks legitimate! Here's the link to the screenshots so that you know what to look for: http://imgur.com/a/uaYbP
There's a website called Ninite.com which lets you download programs without the usual bloatware that comes with it. It also allows you to install multiple programs in batches, making the job easier.
Typing in google.com/ncr lets you avoid country specific redirection on Google. NCR stands for "no country redirect".
A website called thepricegeek.com shows the current market values for almost every electronic goods imaginable, plus a little bit of other kinds of products. This is really handy for people who always shop online but have no idea whether a particular deal is good or not.
If you go to http://buyersguide.macrumors.com, you can find out if it is recommended for you to buy a certain Apple product based on how likely it would be for a new model to come out sooner than you expect.
Typing in your zip code on http://spotthestation.nasa.gov will give you access to information on when the International Space Station will be flying over your house, giving you the chance to look up at the right time to see it. NASA sends the information through email or text a few hours before it happens to let you prepare for it.
A website called How Long to Beat shows you how long it would take you to beat a certain game based on your playing style. This is perfect for avid gamers who are hoping to buy new games and figuring out how long they could possibly finish it before they can buy another.
Using OpenStreetMap in Europe is far better than using Google Maps or Bing Maps because it shows more accurate information.
YouTube has a TV version that lets you play videos without seeing all the unnecessary and distracting stuff on pages, such as comments. It can be accesses through this link: https://www.youtube.com/tv#/browse-sets?c=FEwhat_to_watch.
A website called Forekast is a crowdsourced Calendar of the Internet that gives you weekly updates of important events happening around the globe, giving you the chance to make room in your schedule in case there's anything interesting you want to be a part of.
A website called mynoise.net allows people to stay awake, sleep better, or concentrate with their huge array of sounds. You can try using the sound of rain pouring for those who have a better time sleeping while it's raining, or use the hypnotic sound of temple bells for those who want their concentration to improve. This is especially perfect when you're in the middle of a loud office and just can't seem to find a single sound your ears can focus on to weed everything out.
When using Goggle Chrome, you can just type in youtube.com and hit tab, and you could search YouTube right from the URL bar.
You can go to google.com/publicalerts for information on emergencies happening all over the world. This is extremely helpful if you're wondering about what's happening to an area where friends and family are.
There is a website called YouTab that you can visit to turn YouTube videos into chords. Although it could make a few mistakes here and there, it also has a fix button that more or less allows you to polish it up. This is the perfect tool for aspiring musicians.
Smartphones: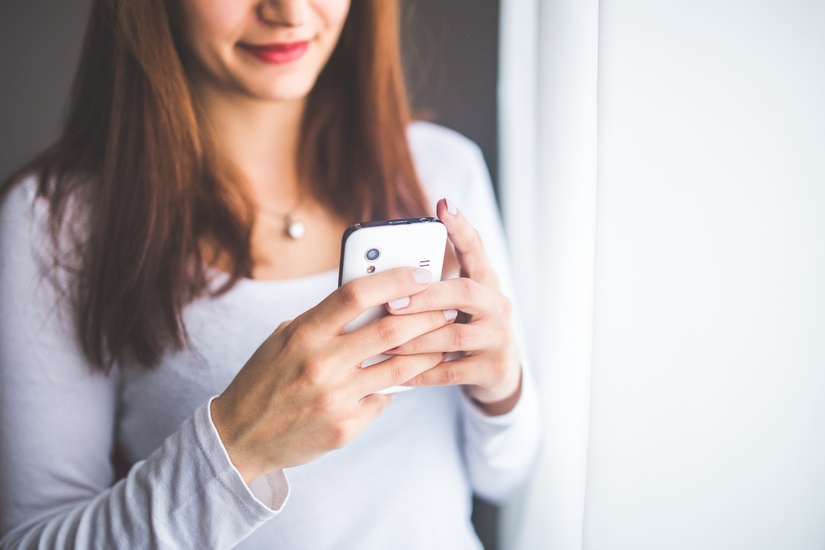 If you lost your Android Smartphone, going to http://google.com/android/devicemanager will allow you to check its GPS position. This will also allow you to make it ring in case you just misplaced it around the house. Yes, this feature also works even if the phone is on silent mode.
If you find an iPhone somewhere and Siri is still on, you can simply ask, "Who do you belong to?" and you can get the owner's information so that you can return it. You could also say, "Call a family member" and it would do just that.
Alien Blue, the official Reddit client, will automatically be upgraded to Pro for free is you re-download it.
The app WhoSampled allows you to search for samples used by different artists in their songs. This allows you to find out the roots of different songs.
Dialing 909-390-0003 will open up an echo line that allows you to check if there is any latency on your phone line. It also allows you to check your audio quality.
Google Now allows you to find out exactly where you parked your car. This is perfect for those who would always forget where their car is parked.
Useful Programs and Functions:
Pressing the Windows key + X on your laptop will open up the Windows Mobility Center, which gives you access to all commonly used laptop settings in one place. It is available for laptops that run on Windows 7 Home Premium, Professional, Enterprise, and Ultimate. The single Window shows settings for your display, sounds, batteries, connectivity, and a lot more.
Hitting ctrl + backspace deletes an entire word, which saves you from the tedious task of having to delete letter per letter.
Highlighting a certain group of text and pressing ctrl + space afterwards will remove all previous character and style formatting that you have applied. This works on Word, Outlook, and other Microsoft applications.
A free program allows you to make your Windows 8 menu look like the classic Windows versions. You can download the program through classicshell.net.
A program called Hola Unblocker allows you to have access to different countries' Netflix movie libraries. Apparently, even if your Netflix subscription seems to give you endless choices, there are a lot of others that are available in other countries but are blocked in yours.
Highlighting text and dragging it onto the new tab button on Google Chrome will automatically trigger a search. This is much faster that having to open up a new tab first and typing in the information.
A program called Cold Turkey actually block unproductive websites while you work or study. This is perfect for those who love procrastinating at work or during study time by browsing websites like Reddit.
Pressing ctrl + shift + T will allow you to reopen a tab that you accidentally closed. This saves you the effort of having to go to your browsing history just to find the page again.
A program called Tutanota automatically encrypts your entire mailbox to make every kind of surveillance impossible. It is also available as an app for both iOS and Android users.
On your Gmail account, you can enable an unsend feature. Just go to Settings > Labs > Undo Send > Enable and you should have a 30-second window every single time to cancel the sending of an email. This is perfect for those who often forget to attach files to their emails, or for those who simply send the wrong emails all the time.
General:
Beats by Dr. Dre are just ordinary headphones with equalizers built into them. Basically, when your Beats is turned off, it leaves your sound presets in a bad setting, which makes it appear like your Beats is making the sound better.
For a minimum of $5, you can have a virtual Japan address in case you want items to be shipped to you through that location. The service that provided you with the address will then forward your purchase to your actual location. One of these service providers is tenso.com/en.
When sending emails, your "To:" field is for people who you want to receive a response from, your "Cc:" field is for people who should have the same information but do not need to respond, and your "Bcc:" field is for people who you want to send the message to as well but don't want other people to see that they are also a recipient. Sending emails has been around for a long time, but this is one thing that people still get confused about sometimes.
Quite a handy list, huh? With this much information right at your fingertips, it's even easier to imagine just how wide the extent of technology really is, and how much it can actually to make life just a little bit (or a whole lot) easier for you.