Last Updated on March 8, 2022
Few people realize that the person who invented VOIP is an African-American woman by the name of Dr. Marian R. Croak. So, who is Dr. Croak and what exactly is VOIP? Neither question can be answered in a few lines, let alone one article, but here are some basics.
Dr. Croak collaborated with colleagues while employed by Bell AT&T Labs to create VOIP.
In brief, VOIP is an internet technology that permits telephone use of the internet. Verbal and visual communications take place on this platform. Instead of conventional telephone cable connections, the internet is the means of voice and visual transmission.
Dr. Croak's inventions also weren't limited to VOIP, as evidenced by over 300 patents lodged by this force of nature.
What does VOIP mean and what is its value?
VOIP is the abbreviation for Voice Over Internet Protocol. Where the internet connection is fast enough, it can support phone service. The costs of this phone service are typically less than traditional phone companies. Although convenient, they are not suited for emergency calls.
VOIP technology translates analog to digital signals for applications on the internet. This VOIP system can, therefore, be incorporated into a VOIP phone or use separate equipment such as an ATA box or an IP phone. The system is portable, so you can take your VOIP with you, and use it wherever the internet speed and connection stability are suitable.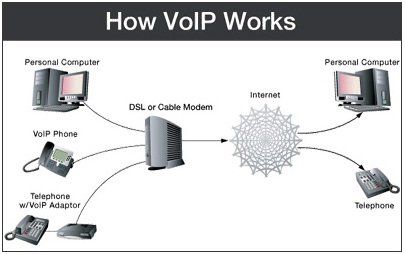 The point of using VOIP is that it is cost-effective for individuals and companies. It also possesses more features than traditional phones. Both personal and business internet can be underutilized, making this the ideal platform to include a supplementary VOIP service for convenience. It makes better sense to use one integrated system for voice and data rather than two, particularly if cost-savings are viable.
In case you were wondering whether Skype uses this technology, the answer is "yes, it definitely does". VOIP is the same technology that supports Skype, Vonage, SMSs, MagicJack. VOIP is also the technology behind what has become commonplace business tools such as video conferencing.
Where did it all begin?
Marian Rogers Croak began life in Pennsylvania in 1955. According to Croak, her father was instrumental in support of her fascination with science from an early age, and strongly encouraged his daughter to create her own mini chemistry research laboratory in the family home.
At some stage, Croak went to New York City. There she pursued her fascination with science by attendance at Princeton University. Croak complemented her higher education at Princeton with additional learning at UoC.
In 1982, she achieved a doctorate in philosophy for her work in qualitative analysis and social psychology at this educational institute.
After completion of her doctorate, Croak started a new chapter in her life by working at AT&T Bell Laboratories, where she remained until 2014. During her time at AT&T, she engaged in numerous voice and data projects and served in different positions.
While at this company, Dr. Croak worked for the department specializing in Services Network in Research and Development. Her work with wireline and wireless technology services encompassed the management of two hundred projects, in collaboration with approximately five hundred premium experts in the computer science field.
Dr. Croak later advanced to a position as the Senior Vice President of Applications and Services Infrastructure at this company. In this position, she oversaw the work of some 2,000 specialists, who participated in the development of programs exceeding 500 in number. Dr. Croak also willingly acted as a guide to others while in this position, in conjunction with her other responsibilities.
Her achievements encompass hundreds of patents
Dr. Croak has acquired hundreds of patents, the majority of which are linked to VOIP technology. On beginning her career at AT&T, she foretold that the internet and its applications would "explode". As it turns out, she was instrumental in driving this explosion through many of her patents.
Let's look at several of her accomplishments
Enables multimedia and voice communications through the internet via IPs (internet protocols).
Networks for phone services. Forerunner in the establishment of networks for phone services empowering individuals to conveniently donate cash over the phone to assist with relieving the effects of crises.
Voting systems with text messages. Dr. Croak was a forerunner in the development of this system when she partnered with American Idol to make this system a reality. This system effectively encouraged 22 percent of fans to learn to use phone texting to participate in voting for their favorite performers.
Donations through texting. Croak filed her patent that aided donations to take place by using text messages as early as 2005. This invention effectively revolutionized the way, people, gifted money to assist the work conducted by charities.
Domain 2.0 Architecture. Croak was a major advocate in the generation of this new internet platform, together with her colleagues at AT&T.
Recognition of Dr. Croak and her achievements
Dr. Croak has received recognition from many organizations for her achievements. The National Society of Black Physicists, for example, has honored her role in creating VOIP. Further, this society has recognized Dr. Croak's contribution to internet technological advancements that have impacted the world.
Other credible organizations have also recognized the work of this African-American dynamo. Here are several of the tributes bestowed on Dr. Croak in recognition of her work, and some of her positions that reinforce the value she has created in the field of internet technology.
2013 – Recognized through induction into the Women in Technology International Hall of Fame.
2014 – Black Engineer of the Year Award.
2014 – Voted as Fierce Wireless' Most Influential Woman in Wireless.
Board representation – Holocaust Genocide and Human Rights Education Center.
Honored at a Culture Shifting innovation weekend during 2014.
Vice-Chairperson of ATIS – an organization for the development of technology.
Transformed the internet and VOIP into a multi-billion dollar industry.
If it hadn't been for her work at AT&T, along with her insistence in supplanting wireline phones with IP, we would not be making calls or holding video conferences on the internet today. Her work and that of her colleagues have laid the foundations of modern phone communications through VOIP.
What is Dr. Croak up to at the moment?
Dr. Croak began a new job at Google in 2014/15. As the Vice President for research and development in the specialty area of strategy access and emerging markets, Dr. Croak has been tasked with extending the reach of the internet around the world. She is further tasked with extending its capabilities to surpass existing boundaries.
Other than being a VOIP and internet innovator, Dr. Croak relishes leisure activities such as long-distance running and connecting with her three children.