Last Updated on March 8, 2022
If you've been dreaming of having your own online shop, selling on Amazon is perhaps the first thing that comes in mind. Sign up is fast, there's a ton of tools at your disposal, and there's always a steady stream of customers.
But it can all get pretty confusing. The tools, the rules, plus the high demands can feel overwhelming. Even experienced sellers find themselves burning out before a year.
But what if there's a way to streamline the processes while keeping you focused and learning at the same time?
Say hello to the IO Scout Personal Assistant.
What is IO Scout?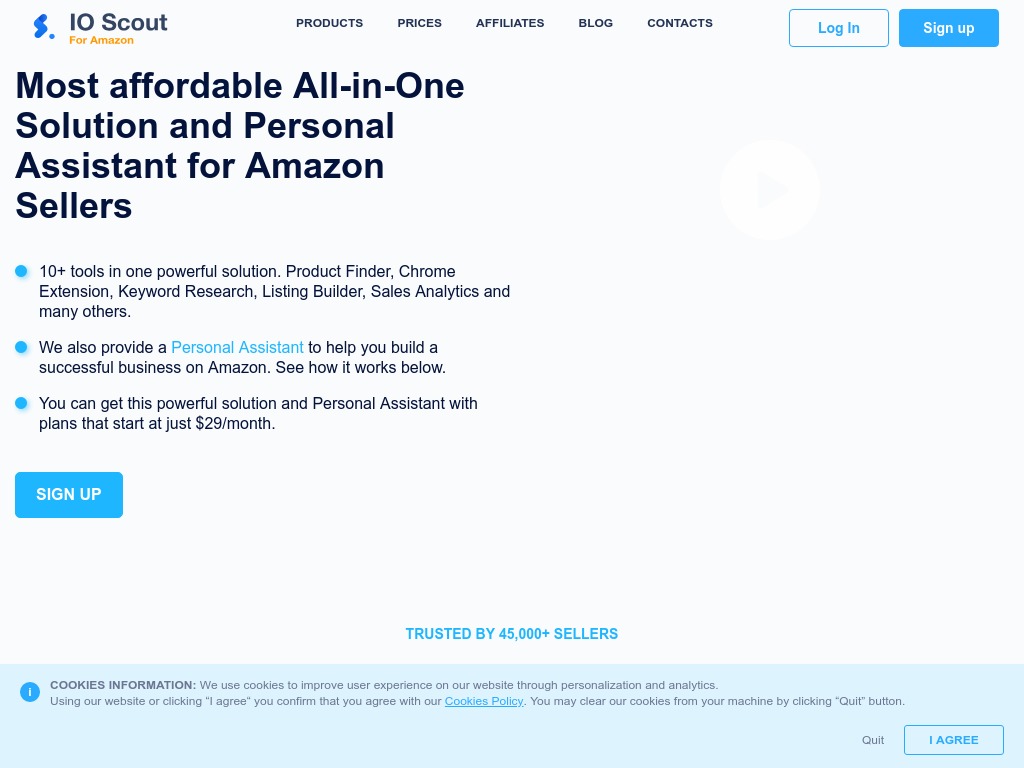 IO Scout is an all-in-one software solution for Amazon sellers. With more than 10 powerful tools, as well as a handy Chrome Extension plus the option of a Personal Assistant, it's your go-to resource whether you're just starting out, or have been selling on Amazon for years.
They offer NO limits to their Product Tracker, Keyword Scout, Historical product tracking data, and Historical keyword data. You'll also get access to their Listing Builder (to help you compete on Amazon search results), Sales Analytics (for estimating the number of monthly sales), and Inventory Manager (to effortlessly manage your products).
Only IO Scout has a try-before-you-buy method with their 14-day MONEY BACK guarantee with any subscription. This lets you try out all their tools without worry. No wonder IO Scout is the preferred choice when it comes to cost-effective Amazon seller solutions.
Selling On Amazon in 2020
It's easy to think that you're too late to join in the Amazon Marketplace hype. After all, most sellers have been there since the service was launched in 2000. But with the right mindset and tools on your side, it's possible to still be a success story, even if you're just beginning today.
Of course, competition is more fierce than before. One of the common complaints is that unless you hold exclusive rights to an item, it's not surprising to see others selling the same thing at various prices. This can make the market saturated for particular goods.
So it's paramount to choose your products wisely, do market research, target the correct customers, and plan for growth. However, doing all this by yourself is exhausting! You're going to need help navigating the foreign waters of Amazon Marketplace.
What Makes IO Scout Different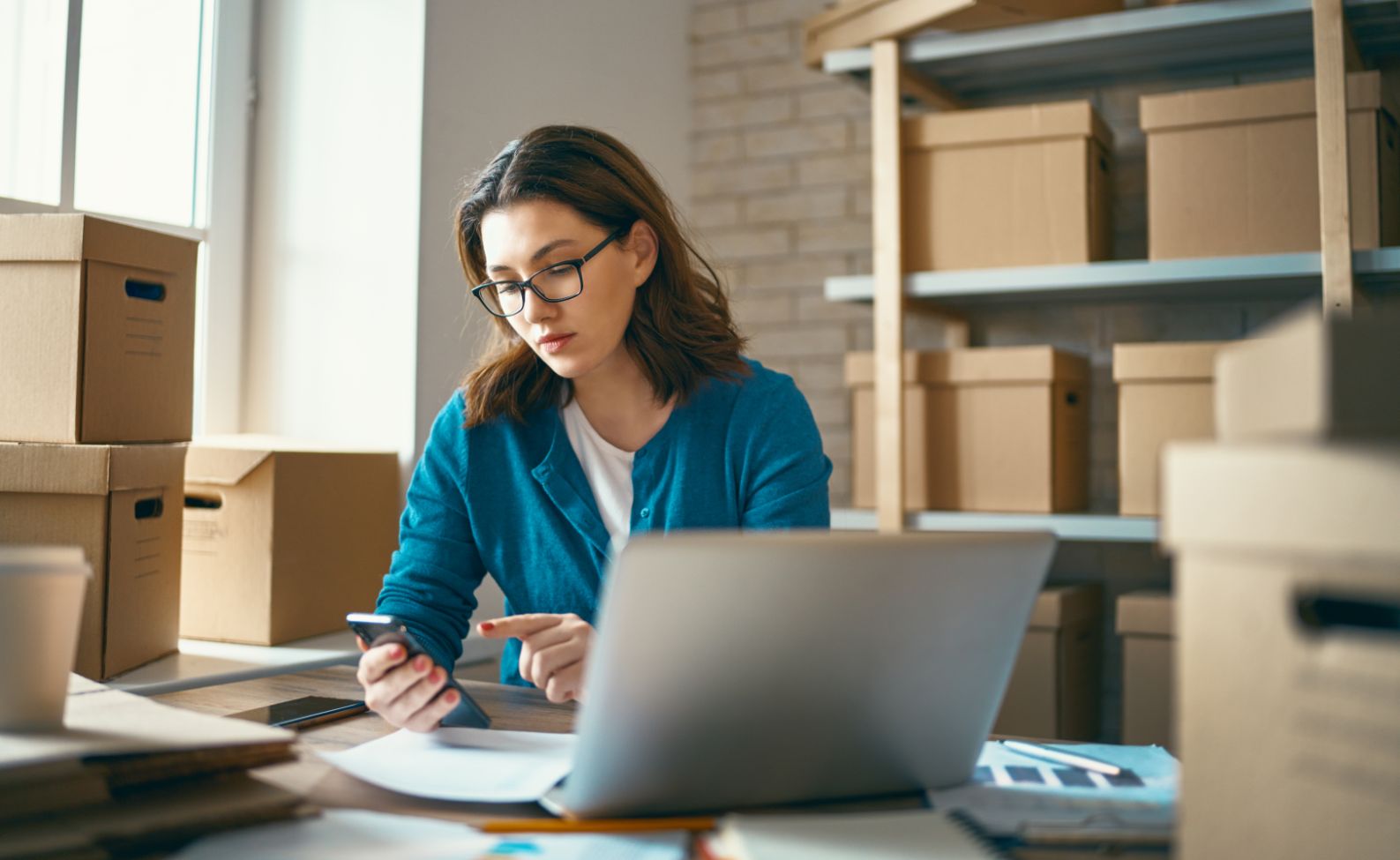 IO Scout offers the same great tools as its competitors (e.g. Jungle Scout, Helium10, etc.) at more affordable rates. Their interface is also user-friendly and straight-forward. Imagine all the things you're looking for – the Product Finder, Sales Estimator, Listing Builder – to make your job easier, all found in just one software. It's quick, convenient, and efficient.
As an all-in-one solution for Amazon sellers, IO Scout boasts not only of pro tools at your fingertips but also friendly, human support in the form of their knowledgeable online consultants. Their Personal Assistant is a true game-changer in the industry.
Now you don't have to sift through the Web looking for tutorials, FAQs, or costly training. You can just subscribe to the Suite + Personal Assistant package and have your own Assistant ready to lend a hand whenever you have an inquiry or encounter a problem.
Unlike digital courses or walk-throughs, which are created for the general public, IO Scout's Personal Assistant will be working with you closely to meet your selling goals on Amazon. That's because each person's journey in eCommerce is different. Thus, the aid is customized and follows your own pace. Plus, these people genuinely love to help – so you know you're in good hands!
How To Get Started with IO Scout
Whether you have your own brand or you're a reseller, IO Scout has an affordable package for you. All subscriptions include a Product Finder, their handy Chrome extension, plus 24/7 support.
Pick from their Suite package (Extension + App), at only $39 for monthly payments OR $19 for an annual payment; or the Suite + Personal Assistant package, and save up to $640! For more seasoned sellers, you can opt for just the Extension, at only $29 for monthly payments OR $14.50 for an annual payment.
Once you've chosen your subscription, you'll have access to your own dashboard that features their powerful services: the Product Finder, Amazon FBA Calculator, Product Tracker, Trends and History, Keyword Scout, Sales Estimator, and Listing Builder. It's straightforward from here. Just select the tool you want to use first and explore.
For example: if you want to use the Product Finder, you'll be presented with a bunch of filters and parameters to narrow your search. You can check things like, pricing, revenue, reviews, etc. to get the best results. Here's where a Personal Assistant can be truly useful, especially for newbies.
Your Personal Assistant can walk you through on how to use each tool, step-by-step, so you can eventually manage on your own. Unlike similar software on the market, IO Scout's Personal Assistant will save you tons of money on online training, seminars, webinars, or courses. Just chat with your Personal Assistant because they're already there for you!
In Closing
Nothing is too late for anything – even when selling on Amazon for the first time.
Apart from grit and passion, the right tools can help you get to where you want to go. Don't waste your money on expensive apps that put limits on its own functionality. Look for all-in-one solutions that are affordable, straight-forward, and accessible to you, 24/7. After all, business never sleeps.
Let IO Scout and their experienced online consultants change the way you think you should be selling on Amazon. Try IO Scout today with a RISK-FREE 14-day money-back guarantee and see the difference. You'll wonder how you ever managed without your very own Personal Assistant!