Last Updated on January 24, 2023
When it comes to credit providers, most people feel weary. What are the hidden fees? Can these companies be trusted with your credit card details? Is Affirm just another scam or company that will leave you with massive debt?
Affirm's footprint on the Internet is growing, so it's not surprising that more buyers are either using the company or potential customers are trying to find out more about the company before they take the plunge. 
This article will explain what Affirm is, and the services that you can expect, and you will also discover whether the company is legitimate or not.
What is Affirm?
Affirm was founded in 2012. The goal of the company is to provide a more responsible way for consumers to use credit when they make purchases. It's basically a better alternative to credit cards. Based in San Francisco, Affirm is a financial lender that allows you to create a loan at the point of sale to make a purchase.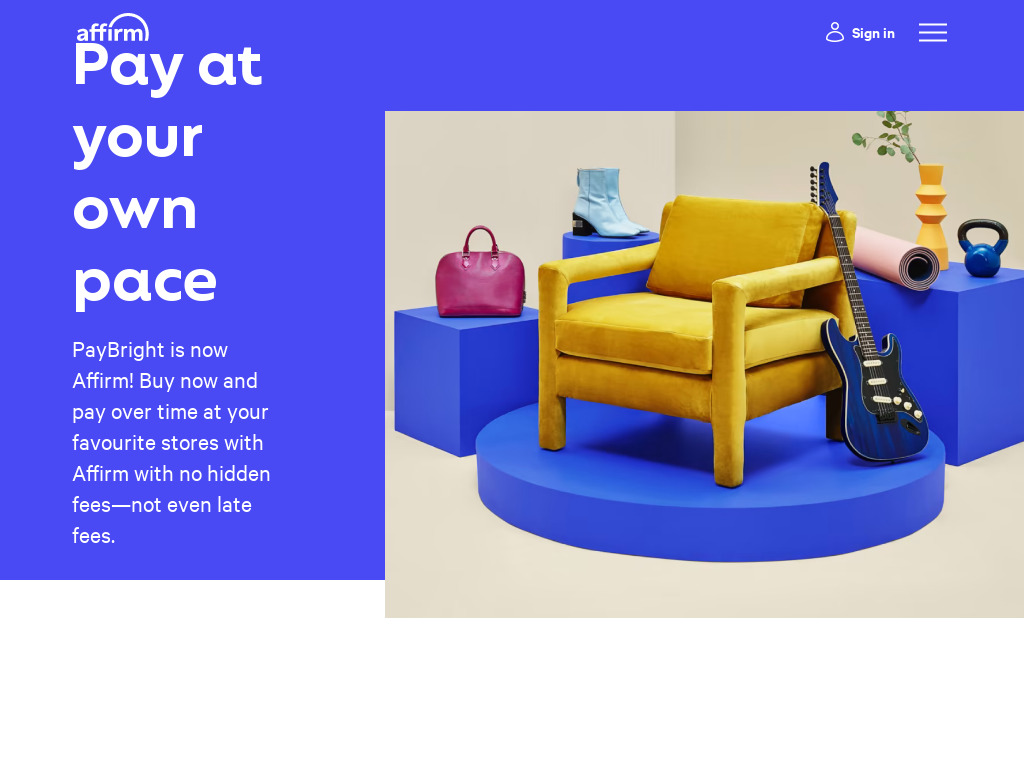 Can Anyone Use Affirm?
In theory, yes. But Affirm tries to be responsible when it comes to giving people credit. For this reason, every loan needs to be approved and you will usually have an answer within seconds. Factors that will affect your eligibility include your credit history, how well you paid off your previous Affirm loans, the interest rate of the merchant where you're applying for a loan, and how long you have been an Affirm customer.
How Do I Make a Purchase with Affirm?
Once you have filled your cart and hit the checkout point, Affirm will show up as a payment option. If you don't see it on the list of options, then you cannot use Affirm to pay at that particular online store. But let's say that Affirm is present. Select it as your payment preference, enter your phone number to get a verification code, and enter the code to see if you've been approved. 
Can I Use Affirm At Real-World Shops?
Yes, Affirm is not limited to online sales. However, only a handful of stores accept this financial lender, so make sure that your chosen store accepts Affirm beforehand. When you are shopping at an Affirm-linked store, you can use a virtual card on the Affirm app to pay for your purchase. An amount will be loaded onto this card and it works just like a visa card. 
How Many Months Is An Affirm Loan?
Affirm offers flexible payment plans. You can choose between the 2-week plan, where you pay every second week, or you can pay on a monthly basis. On average, a monthly Affirm loan can run between six and twelve months.
What is the Credit Limit with Affirm?
Technically, there is no limit. However, this doesn't mean that you can shop wildly the first time that you use the credit company. Affirm will still limit you according to your credit worthiness but don't worry. You can build up your track record with Affirm by diligently paying your dues and soon enough, you will be allocated a much better limit.
What Makes Affirm Different From a Credit Card?
If you've been burned by credit cards in the past, you already know that they promise you the whole world (in the beginning). In truth, such financial lenders hide the true costs in the small print and this leads to debt that can strangle the life out of anyone. Affirm has no extra fees. You will never pay more than what you agreed to at the point of purchase. In this sense, Affirm is a better choice than a credit card because it's transparent and affordable.
But How Does Affirm Earn Anything?
If there are no fees (there aren't even late fees!), then how can Affirm even exist? True, they don't charge their customers extra. But they do earn commissions from businesses and a small interest with certain products.
Can I trust Affirm with My Payment Details?
Yes, you can trust Affirm with your personal and payment details. These will never be sold to third parties or used to spam you with promotional materials. All data is encrypted for extra security and you might also be happy to learn that Affirm runs background checks on all their employees.  
Can Affirm Hurt My Credit Rating?
Whenever you apply for credit, it can affect your credit rating. However, when Affirm performs a credit check, it doesn't make waves. You don't have to worry that constantly applying for credit might make your rating dip. Affirm also doesn't report all loans to the credit bureau Experian. Such loans include short-term loans like the bi-weekly payment plans and the 3-month payment option. Affirm might report larger loans to Experian. 
Can My Credit Score Prevent an Affirm Loan?
Yes, but Affirm is not as strict as other financial providers. It might allow a small loan if your credit score is average. However, if you are in terrible standing, the chances are that you won't get the loan. After all, Affirm prides itself on being a responsible lender. The better your overall credit, the easier it will be to get a loan. Once you get your first loan with Affirm, they will also look at your payment history with their own company, and if you pay well, you can get a new loan fairly swiftly. 
What Happens When I Don't Pay?
As we've mentioned earlier, there won't be any fees for late payments. However, it's not advisable to stop paying your loan. At their own discretion, Affirm might report the non-payment to the credit bureau Experian. This will definitely hurt your credit score and future chances of getting another loan at Affirm and other financial lenders. 
What About Returns?
At first, things might seem tricky. But getting your money back when you aren't satisfied with your purchase isn't that hard with Affirm. First, make sure that the store where you bought the item will accept the return. Once that happens, you have to inform Affirm. However, there is a caveat – you are not guaranteed a full refund. The amount that you get back depends on the merchant's return policies. The latter can promise a full or partial refund, so make sure you understand these rules before you buy anything with Affirm.
Our Verdict
There are many financial lenders out there. But Affirm has to be among the best that we have encountered so far. We like their user-friendly website that offers users full transparency about payments, what they can expect, and how to use the facility to make amazing buys. Unlike credit cards, there are no dodgy angles that might lead to great debt. We also love the fact that you pay the amount you are charged at the beginning of the transaction. Other great features include a safe and secure payment portal and flexible payment plans.
However, just like any other lender, if you fall behind on payments, Affirm can hurt your credit rating by reporting the failure to pay to the credit bureau. However, this is standard practice and not a flaw.