Last Updated on January 24, 2023
If you regularly book your flights online, chances are that you've considered reserving your air tickets through eDreams.
eDreams is a leading online travel agency. The company promises hassle-free travel experiences by allowing its users to book their next flights right from the comfort of their home or office. All it takes to access the platform is a smartphone or laptop and enough bandwidth.
But before trying eDreams services, you could be wondering whether this company is legitimate or not. We'll, you're in luck.
We've prepared a comprehensive review to eDreams, with a special focus on the credibility of this online flights reservation giant.
What is eDreams?
eDreams is an online travel agency that offers amazing deals on both regular and charter flights. The company was founded in March 1999 in Silicon Valley by Javier Pérez-Tenessa de Block, James Hare, and Mauricio Prieto. It's currently headquartered in Barcelona, Spain, but serves travelers located in all corners of the world.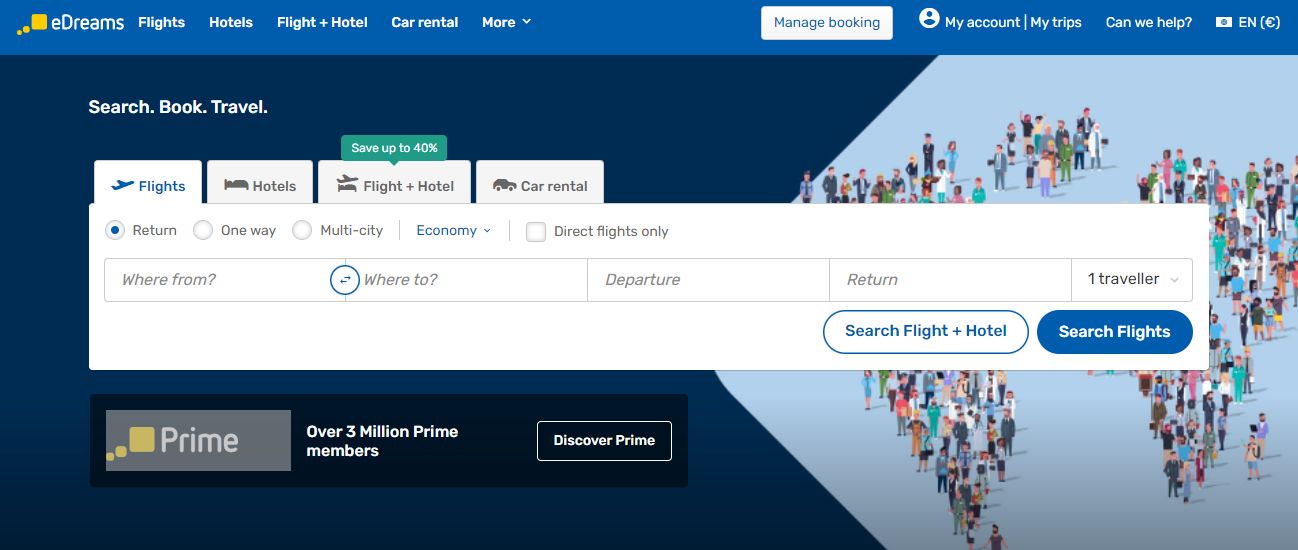 As a top online travel agent, eDreams not only offers deals on flights. Travelers can also enjoy accommodation, car rental, and airport transfer services. Besides, the company offers holiday packages, dynamic packages, and travel insurance. All these services can be availed right from eDream's official website.
Company Overview
Company Name: eDreams
Industry: Tourism
Sector: Online Flights & Accommodation Reservation
Company Type: For Profit
Founders: Javier Pérez-Tenessa de Block, James Hare, and Mauricio Prieto
Month Founded: March 1999
Place Founded: Silicon Valley, San Francisco Bay Area, California, United States
Current Headquarters: Barcelona, Spain
Owner: EDreams ODIGEO
Availability: Worldwide
Operating Status: Active
Official Website Link: https://www.edreams.com/
How Did eDreams Begin?
eDreams was founded in March 1999 in Silicon Valley, California, United States, by Javier Pérez-Tenessa de Block, James Hare, and Mauricio Prieto. The company was established with the support of renowned American and European investment groups, including DCM-Doll Capital Management, Atlas Venture, Apax Partners, and 3i Group.
In 2000, eDreams relocated its headquarters from the United States to Barcelona, Spain. It subsequently launched its services to the Spanish and Italian markets, becoming the first-ever company to offer online travel services in Spain.
In 2006, eDreams was acquired by American Private Equity company, TA Associates, for €153 million. In July 2010, TA Associates sold eDreams to European Private Equity company, Permira, for €350 million.
In 2011, eDreams merged with Go Voyages. The company also acquired Opodo and Travellink. This merger and acquisitions resulted in the formation of EDreams ODIGEO, which was considered Europe's largest online travel agency at the time.
In 2014, eDreams became the first-ever internet-based company to participate in an initial public offering (IPO) in Spain. The company was valued at around $1.5 billion at the time. eDreams has maintained a consistent growth trajectory since then.
Is eDreams Available in My Country?
eDreams offers its online travel reservation services in more than 40 countries worldwide. According to the company's official website, the following are its current top regional destinations;
• United States – Atlanta, Boston, Charlotte, Chicago, Dallas, Denver, Honolulu, Las Vegas, Los Angeles, Miami, New York City, Orlando, Philadelphia, San Francisco, Seattle and Washington
• Canada – Toronto and Vancouver
• China – Hong Kong
• Japan – Tokyo
• Singapore – Singapore
• South Korea – Seoul
• United Arab Emirates – Dubai
• The Philippines – Manila
Besides these regional destinations, eDreams serves numerous locations in all continents (except of course, Antarctica).
How Big is eDreams?
We can estimate the size of eDreams based on the destinations the company serves, which is well over 40 countries. As of the time of writing (May 2022), the travel agent avails flight reservations from over 100 airline companies on more than 60,000 routes.
Travelers can also use eDreams to access over 150,000 hotels spread across 30,000 destinations worldwide. Note that these figures are exclusive of car rentals, airport transfers, train tickets, and package holiday packages.
Another way to estimate the size of eDreams is by checking its financial reports. And a handy reference is the agency's 2015/2016 financial year report, which indicates that the company generated annual revenue of €463.3 million.
Is eDreams Legit?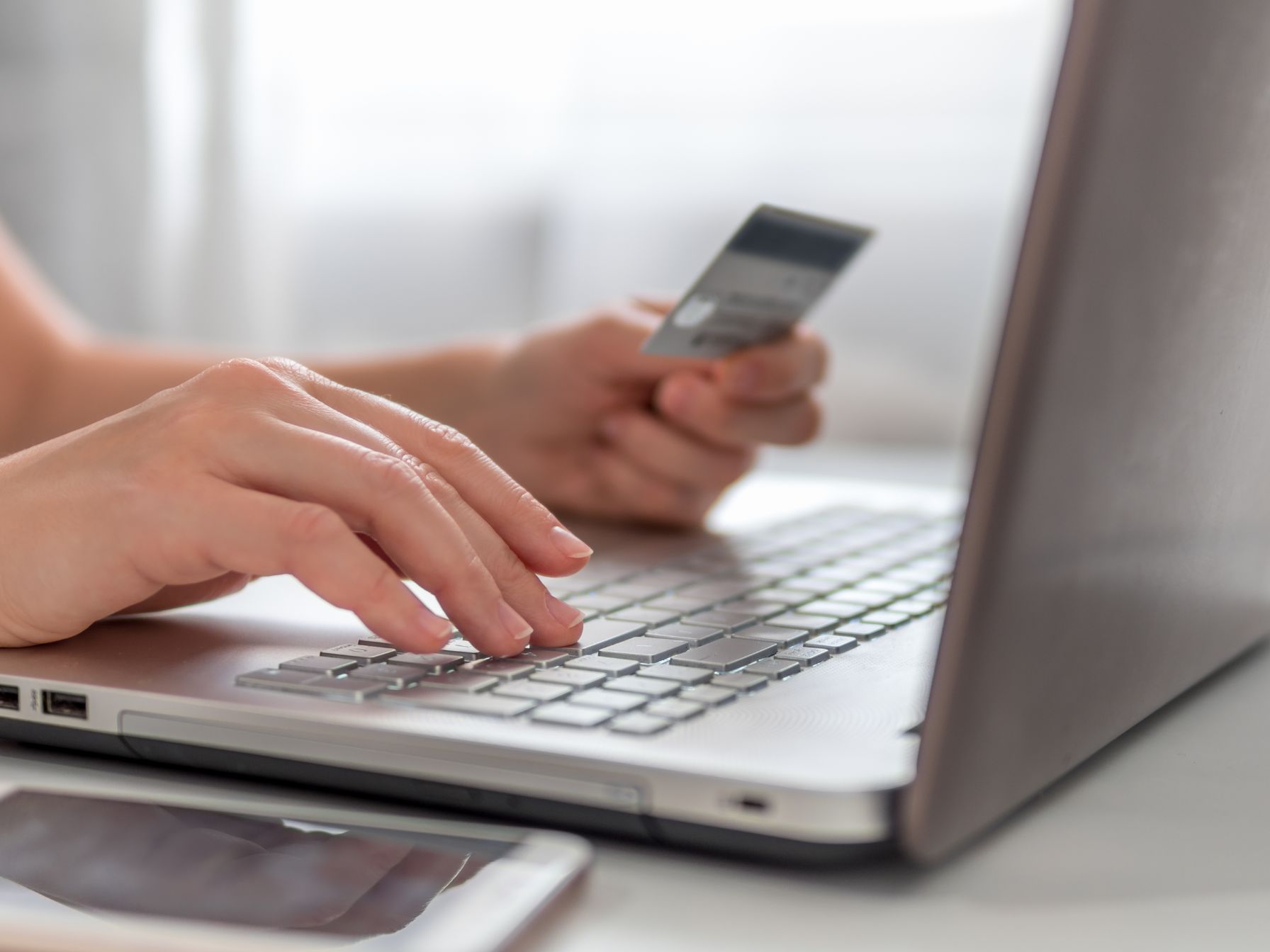 eDreams is a legitimate online travel agency. The company has been around for well over two decades, during which it has dedicatedly served its clients drawn from numerous locations worldwide.
The following are other reasons to consider making your flight reservations using eDreams;
1. Global Availability
Many online travel agencies offer their services to targeted regions, deliberately locking out travelers from other countries. However, eDreams is available in more than 40 countries and hundreds of locations worldwide.
eDreams partners with over 100 airline companies that serve more than 60,000 routes. You can also use the website to access up to 150,000 hotels in over 30,000 locations.
2. A Wide Range of Services
eDreams may have risen to prominence as an online flight reservation website. But the company has since added a slew of other services to its platform.
Besides flights, travelers can also make hotel reservations, rent cars, and avail airport transfers. Not to mention travel insurance and customized holiday packages.
3. Ease of Use
eDreams maintains an incredibly user-friendly website. To enjoy the company's services, you'll need to log in with your user credentials or begin by signing up for an account if you don't already have one.
Here's the account sign-up procedure;
i. Head to https://www.edreams.com/
ii. Click on the 'My account/My trips' tab.
iii. On the new page, point your mouse to 'Account' and click 'Account Profile.'
iv. Click on 'Create Account' and then the 'Email Address' link located right below the wordings "Signup with your email address."
v. Enter your name and email address, then create a strong password and click 'Create Account.'
vi. Click 'Confirm Account.'
You'll be taken to your profile page, where you can move your profile completeness percentage from 72 to 100 by selecting your Home city/airport, language, currency, and birthday.
Once you have an eDreams account, you can reserve your flights on the website by following the below procedure;
i. Log into your account and click 'Flights.'
ii. Select between a round trip and one way.
iii. Specify the number of travelers.
iv. Choose whether you're flying cabin, economy, premium, business class, or first class.
For illustration purposes, we'll assume you're booking a round trip flight ticket, traveling solo, and will be flying economy.
v. Enter your departure point, destination, departure date, and return date.
vi. Click 'Find Flights' then 'Create Alerts.'
The website will display a number of available flights matching your search criteria. You can sort the recommendations by the cheapest, best, or quickest airline.
vii. Click 'View Deal' to read more about an available flight.
viii. On the next page, enter the traveler's name and date of birth, then select a seat.
You can also make any necessary changes on this page, such as adding a passenger.
ix. If all looks good, enter your billing and contact information, then click 'Continue' to complete your payment using any of the supported payment getaways.
4. Responsive Support
eDreams maintains a friendly and responsive customer support service that's always eager to address client queries. You can contact the company on phone at +34 934 920 533 (Spain), +1 844 539 6719 (US), +1 438 8003526 (Canada), or 00800 55 88 55 00 (international).
Alternatively, you could send your message through the message board on this website (https://www.farecompare.com/contact/). What's more, eDreams is available on all major social networking platforms.
5. Has an App
If you prefer accessing eDreams via your mobile device, your best bet would be to download and install the app. The app is available on both Apple Store and Google Play Store.
Wrap Up
eDreams is a legitimate company that provides convenient online flight reservations and a host of other travel-related services. Although the travel agent is far from being perfect (as you shall discover from many individual customer reviews), there's no evidence that it scams its client.
As a parting shot, remember to read the cancelation policy carefully before booking any flight, car, or hotel through the eDreams website.