The tourism industry teems with companies formed specifically to help travelers find the best deals on flights and accommodation. Many of these travel agencies let you book your next plane tickets or lodge facilities directly through their websites. That can save you a great deal of time and money.

But if you're new to these platforms, it may be difficult to tell that you're actually getting the best bargains on your next flights or hotel bookings. And that's where Hopper promises to make a difference.

Not only does Hopper give you access to tons of airline and hotel companies offering discounted rates. It also personalizes your search and displays accurate predictions that can help you determine the best time to book.

This article delves deeper into Hopper with a view to establishing whether the service is legit or not.
What Is Hopper?
Hopper is a mobile application designed to function primarily as a flight price search engine. The app was founded in 2007 in Montréal, Quebec, Canada, by Frederic Lalonde and Joost Ouwerkerk.

Hopper relies on your historical data to analyze and predict future flight prices. It then offers recommendations on the best time to book a flight for your next vacation through push notifications on your smartphone. The app claims to offer predictions with an accuracy score of 95% and up to one year in advance. And the best part is that you can actually freeze those prices.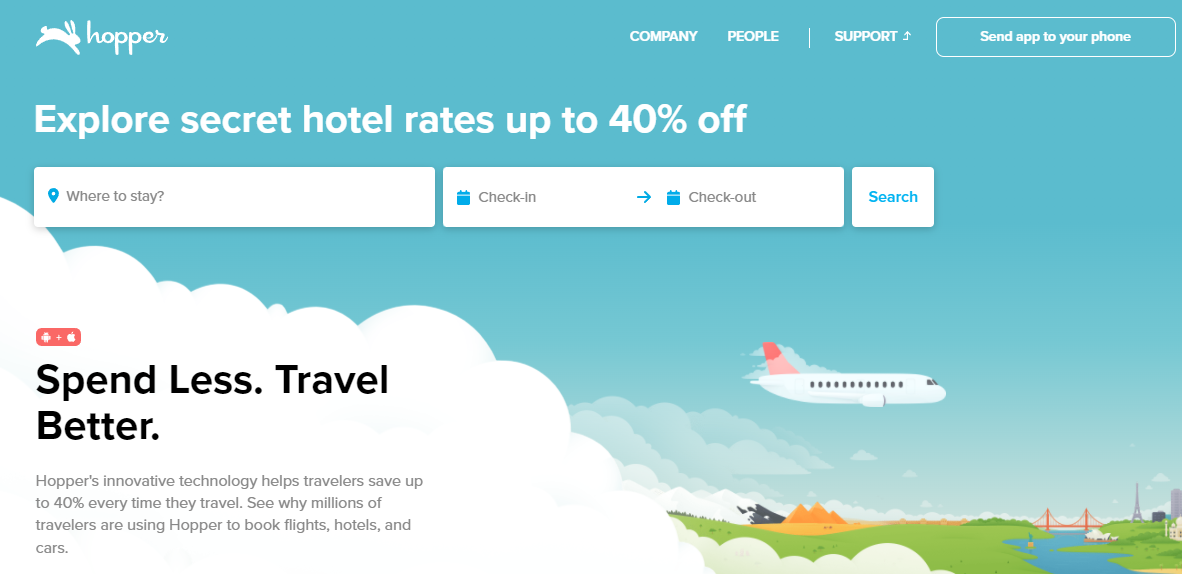 At first glance, Hopper looks a lot similar to popular online travel agencies like Priceline, Expedia, and Orbitz. But it takes a deep dive into the app to realize that it offers more than just online flight booking services.

Besides analyzing and predicting future fluctuations in flight ticket prices, Hopper also includes search engine options for hotels as well as rental cars.
Company Summary
Name: Hopper
Industry: Travel & Tourism
Year Founded: 2007
Founders: Frederic Lalonde and Joost Ouwerkerk
Countries of Origin: Canada
Headquarters: Montréal, Quebec, Canada
Availability: Worldwide
Current Status: Active
Official Website Link: https://www.hopper.com/
Is Hopper Available In My Location?
Hopper is available worldwide. The app sells flight tickets from over 150 airline companies that serve major global destinations.

Hopper is also compatible with both Android and iOS devices. So, the app is downloadable in any country where Google Play Store and App Store services are available.
Do I Need An Account To Enjoy Hopper Services?
You can access Hopper's official website without registering for an account with the platform. But there's a range of services you can't unlock without a Hopper account. In fact, there's a lot more you can't do without downloading and installing the app on your gadget first.

For instance, you can easily search for hotels directly from Hopper's website. But the platform doesn't offer provisions for searching for flights and car rental services. You'll need to download the app to gain full access to flights, hotels, and car rental facilities.

Therefore, the first thing to do even before signing up for a Hopper account is to download the app. As already mentioned, the app is available on both Google Play Store and App Store.
After downloading the Hopper app, create an account by following the below procedure;

i. Launch the app on your device.
ii. Head to the "Trips" icon located on the bottom of the screen.
iii. Click "Sign Up."
iv. Enter your name, email address, and phone number.
v. You'll receive a verification text containing a link to complete your account registration process.
How Do I Book My Next Flight Using Hopper?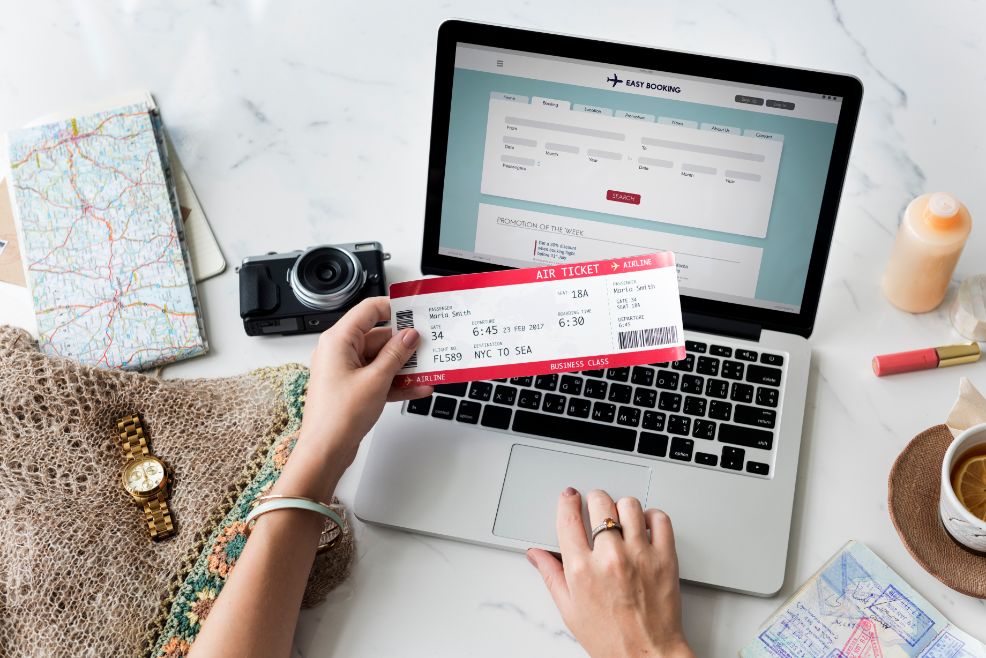 Hopper is incredibly easy to use. First, you'll need to sign in to the app using your account credentials.

When you launch Hopper, you'll realize that the app defaults to the "Search" tab. Ideally, this is where you'll start searching for your next flights.

The process generally unfolds as follows;

i. Input your departure and destination cities.
ii. Choose between a round-trip and a one-way flight.
iii. Choose whether you'll accept basic fares or not.

Note that basic fares are usually an economy ticket which might have hidden fees or restrictions.

iv. Click on "Filters" to choose your layover preferences.

Calendar icons displaying four different colors will emerge. The colors include green, light-orange, dark-orange, and red.

Green represents the dates during which your flight ticket will be cheapest, while red represents the dates with the most expensive fares.

v. Click on your preferred departure date.
vi. Choose your return date.
vii. Click "Select These Dates" to continue.

The next page allows you to set up a watch for your trip. You can also proceed if you wish to view all the available flights.

To set up a watch;

a) Click on "Watch This Trip."
b) Enable push notifications on your smartphone.
c) You can always click on the "Watch" icon at the bottom, left corner of the app's interface whenever you wish to display all the flights you're watching.

To continue;

viii. Scroll down your screen to see Hopper's price predictions for your trip.
ix. The app will display a list of several available flights, complete with options for filtering and sorting at the top.

NOTE: The prices listed are inclusive of any applicable taxes and fees.

x. Click on your preferred flight to continue to the next steps.
xi. Click on "Select This Outbound" and then "Select This Return" to proceed to the next steps.

At this point, you'll be able to see the location of your flight's seat as well as the airline's baggage, change, and cancellation policies.

xii. Continue by clicking on the blue button.

Alternatively, use the buttons located at the top of the screen to upgrade your flight.

xiii. If it's your first time using the app, create a new traveler by clicking on the plus sign located by "New Traveler." If you've used the app before, simply add a traveler to the reservation.
xiv. Fill in your information, including your name, birthday, and gender.

There's also the option of adding a Known Traveler Number or Redress Number at this point.

xv. Click on "Choose Payment" to enter your preferred payment getaway.
xvi. Complete your reservation by keying in your credit card number.
How Do I Book A Hotel Using Hopper?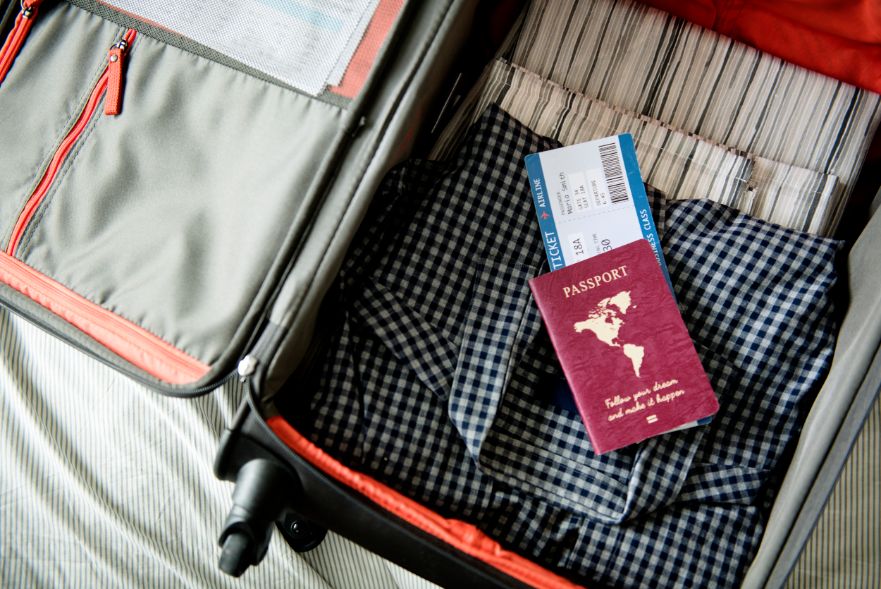 i. Launch the Hopper app on your gadget.
ii. Sign in using your account credentials.
iii. Click on the "Hotels" button.
iv. Choose your hotel destination and the number of guests.
v. Set filters where applicable.

You can filter based on minimum and maximum price, user rating, star rating, and required amenities like a gym, swimming pool, pet-friendly facilities, etc.

Hopper will display a calendar up to a year in advance, with each date color-coded based on the hotel's nightly rates. Again, green represents the lowest rates whereas red stands for the highest rates.

vi. Choose your arrival and departure dates.

Hopper will display a list of hotels matching your search criteria, along with their corresponding nightly rates. The search results will also include a map giving more information on the hotel's location.

vii. Click on a hotel you're interested in to get more information about it, such as amenities, available rooms, and guest reviews.
viii. You can book the hotel using the "Buy" icon or wait using the "Wait" icon.
ix. If ready to book, enter your travel information and proceed to pay using your credit card.
How Do I Rent A Car Using Hopper?
i. Launch the Hopper app on your smartphone.
ii. Sign in using your account credentials.
iii. Select "Cars."
iv. Input the location you'd want to pick up the rental car.
v. Choose a different drop-off location where applicable.
vi. Select your pick-up and drop-off dates.
vii. Enter your pick-up and drop-off times.
viii. Enter driver's age.

Hopper will display results of rental cars that match your search criteria.

ix. Click on a car of your interest and proceed to reserve it.
Which Payment Methods Does Hopper Accept?
Hopper accepts all major authorized credit and debit cards.
Is Hopper Free To Use?
Hopper is 100% free to use. Besides, the app doesn't bore its users with spam or intrusive ads.

You only pay when you make a reservation through the platform or when you freeze prices.
What Are Hopper's Cancellation and Refund Policies?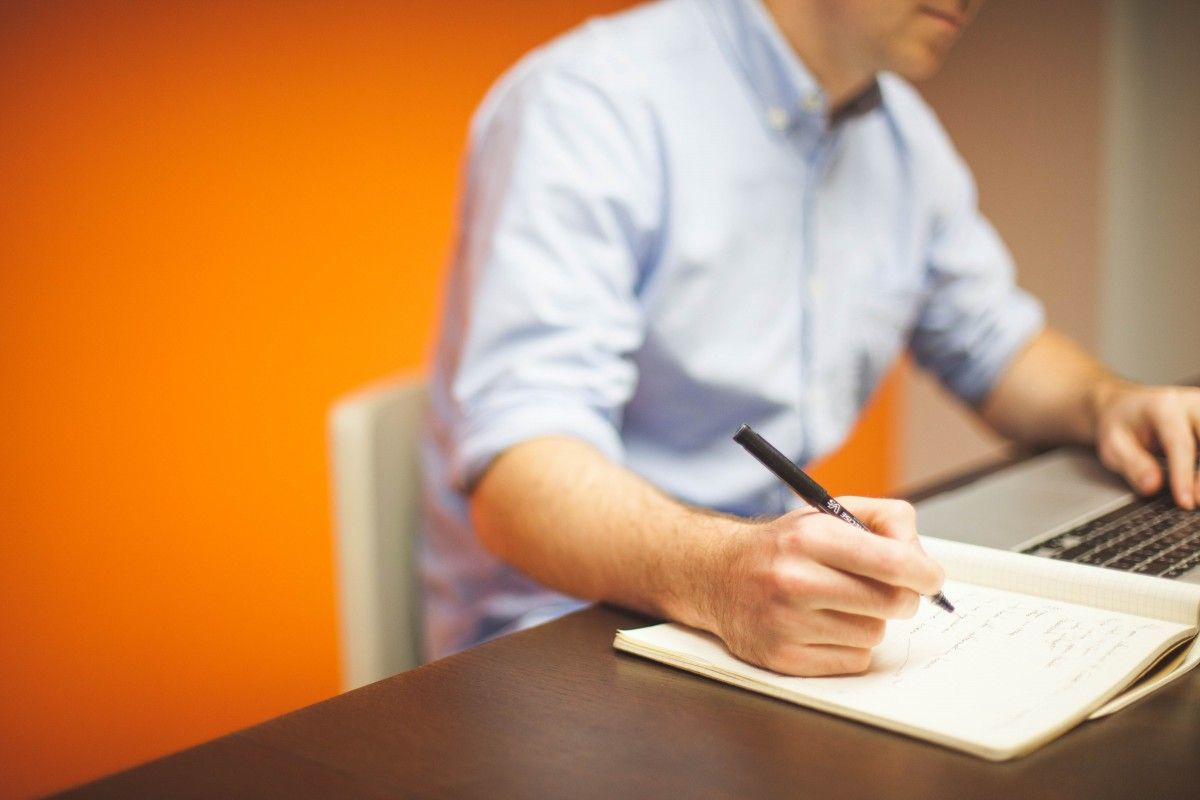 You can cancel reservations made through Hopper's app. However, you'll need to allow for 15 business days for the company to process your requests.

It's also worth noting that cancelation and refunds are at the discretion of the airline, hotel, or car rental company.
Is Hopper Legit?
Hopper is a legitimate app designed to help travelers find the best bargains on flight and hotel bookings, as well as car rentals. The app analyzes and predicts future price changes for up to a year in advance, then displays reports that are up to 95% accurate.

Hopper stands out from similar services with its price freezing feature. This feature allows users to stick to their budget by paying for the price they froze if an airline, hotel, or car rental company raises their rates over time. Even better, users can pay for lower prices if such rates fall below the initially frozen price.