Last Updated on November 23, 2022
How would you like to be rewarded for everyday tasks that you're probably already completing anyway? Sounds too good to be true, right? Well, the idea of earning extra bucks on the side is one of the top reasons many people (unemployed or not) are turning to online income-generating gigs.
But with so many websites promising lucrative money-minting opportunities, honing in on the right platform for you is not exactly a walk in the park. At the very least, you'll need to research the company and establish its reputation. That includes investing your time reading reviews to be sure you're dealing with a legitimate entity and not some frigging scammer.
Now, Inbox Dollars is one of the top websites that promise lucrative money-making opportunities. But does the company live up to its expectations?
This article will help put that question into perspective.
What Is Inbox Dollars?
Inbox Dollars is an online rewards company that allows its users to earn money for completing everyday tasks. Common ways to make money on the platform include filling out online surveys, browsing the web, watching videos, and cashback from online shopping experiences.
Inbox Dollars was founded in 2000 by Darren Cotter, who was then a computer science student. The company is based in Minnesota.
In 2019, Inbox Dollars was acquired by the consumer rewards company Prodege. Prodege is also the parent company of Swagbucks, My Points, Coupon Cause, Shop At Home, Upromise, Inbox Pounds, and Daily Rewards. Inbox Pounds and Daily Rewards are the UK and Canadian versions of Inbox Dollars, respectively.
Inbox Dollars has been recognized by Inc. 5000 as one of the fastest-growing and online revolutionary companies. The website has also been featured on reputable publications, including Forbes, Bustle, and Mashable. All these recognitions lend credence to the platform's credibility.
But the question remains – is Inbox Dollars truly legit? Continue reading as we dissect the website's operations.
Company Summary
Name: Inbox Dollars
Industry: Internet Media & Services
Year Founded: 2000
Founder: Darren Cotter
Countries of Origin: United States
Headquarters: Minnesota, United States
Availability: United States
Current Status: Active
Official Website Link: https://www.inboxdollars.com/
How Does Inbox Dollars Work?
Inbox Dollars operates like a revenue-sharing website.
First, the company receives payments in commissions from its affiliate partners. These could be app and web developers, poll companies, e-commerce websites etc.
Next, Inbox Dollars recruits and incentivizes people to complete everyday assignments.
Payments vary depending on the specific tasks you work on. But what's for sure is that the assignments require minimal time and effort.
What Are The Various Ways To Make Money On Inbox Dollars?
1) Taking Online Surveys
Paid surveys are arguably the most popular way to make money on Inbox Dollars.
Most surveys take anywhere from 3 minutes to 25 minutes and pay between $0.50 and $5.00. However, you can occasionally find surveys that pay as much as $20 or even more.
2) Cashback for Online Shopping
Inbox Dollars partners with numerous brands and e-commerce outlets. The company earns a commission for featuring products by these brands on its website.
Users can then shop for a chance to win free samples and discounts from e-commerce websites affiliated with Inbox Dollars.
3) Coupon Cash Rewards
Here's a wonderful opportunity for coupon hunters! Inbox Dollars gives you access to free coupons.
You can then redeem these coupons on your next visit to the grocery, beauty parlor, furniture outlet, etc.
4) Watching Videos
Inbox Dollars will also pay you for watching short snippets of their content. These could be movie trailers or video-based product descriptions.
Obviously, the primary objective of watching these videos is so that you can later share your opinions about the topic in the clips. Moviemakers may want to know if a new film strikes the right cords before officially releasing it. Similarly, product developers would want to have a sneak preview of how their product will be received when they formally launch it to the mass market.
5) Playing Games
If you don't find watching short snippets entertaining and rewarding enough, why not try playing a video game instead? Inbox Dollars maintains an extensive library of video games, including Monkey Bubble Shooter, Outspell, Mahjong Solitaire, and Candy Jam, to mention but a few.
The company also partners with GSN casino to provide its users unhindered access to tons of GNS games. Users earn 18% cash back for every dollar spent playing a GNS game.
6) Reading Emails
Email reading has emerged as one of the genuine online money-making opportunities in the recent past.
Inbox Dollars gives you a chance to put your email reading skills to the test while earning some cash on the side. And for your peace of mind, the company promises not to flood your inbox with spam.
The following are other ways to make money from Inbox Dollars:
• Trying offers
• Participating in scratch-offs
• Browsing the web using Inbox Dollars' search engine
Is Inbox Dollars Available In my Location?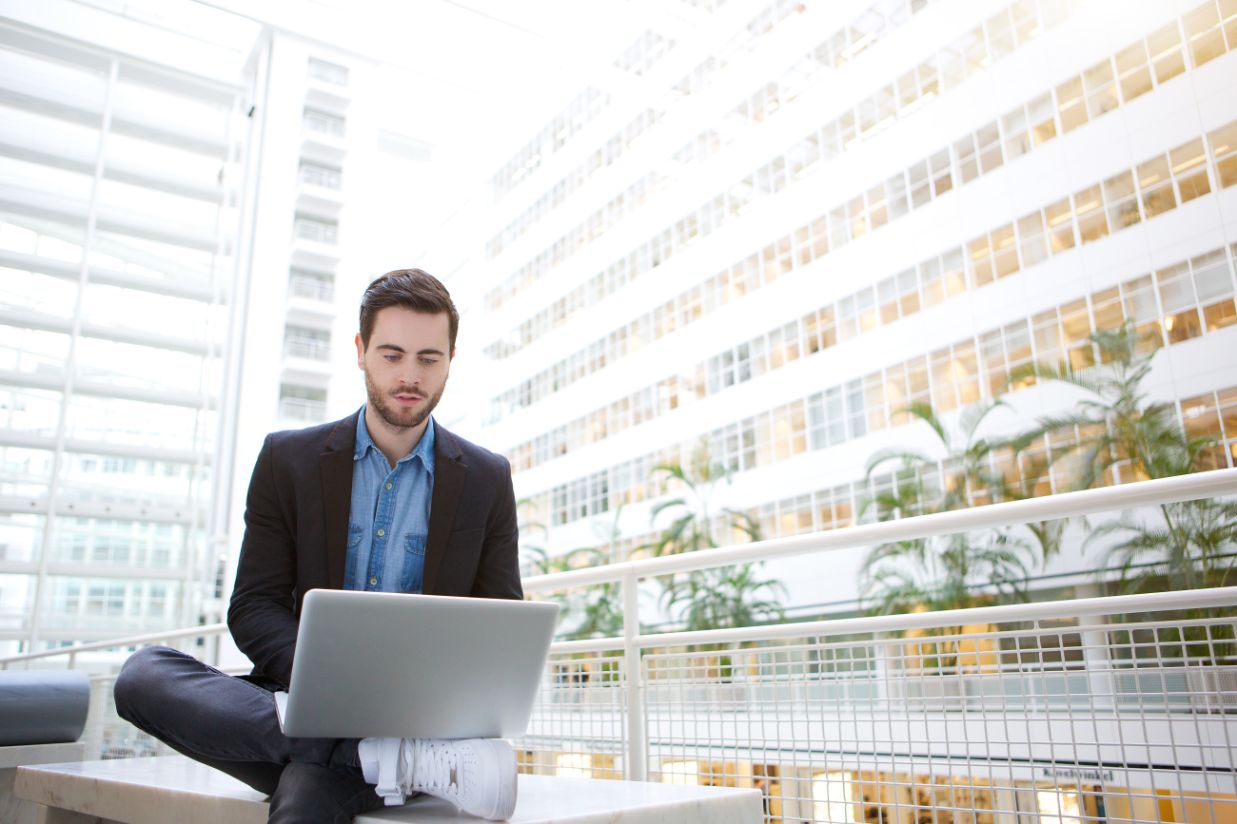 Inbox Dollars is available throughout the United States. Unfortunately, the website remains blocked to the rest of the world.
Do I Need An Account To Use The Inbox Dollar Website?
It's easy to access Inbox Dollars' homepage and check out the products currently featured on the website. However, you'll require an account to earn from the platform. Fortunately, the registration process is quick, free, and easy.
To sign up for an Inbox Dollars account;
i. Head to the company's official website.
ii. Click 'sign up.'
iii. Enter your email address and create a strong password.
iv. Repeat the password and click "Sign Me Up!"
v. You'll get a confirmation email at the email address you used to sign up; click on the confirmation link to verify your account. Inbox Dollars will pay you a $5 bonus just for signing up for an account.
vi. The final step involves filling out your profile information.
You'll be required to input details like your race, income levels, academic achievements, marital status, whether you have kids or not, your medical history, etc. There are up to 30 questions to answer. Completing these questions earns you an additional 50 cents.
Do I Need To Pay Anything To Participate In Inbox Dollars' Reward Programs?
It's completely free to take part in Inbox Dollars' programs provided that you have an account.
However, some assignments like watching videos and playing video games may need you to have strong Wi-Fi.
How Much Can You Earn On Inbox Dollars?
Inbox Dollars' earnings depend on two main factors – the type of challenge you participate in and the time commitment.
Surveys can earn you up to $20 per assignment and the longer you work on the platform, the higher your earnings will be.
How Does Inbox Dollars Pay?
Inbox Dollars' cash payments will be remitted to your PayPal account. However, non-cash earnings like gift cards can only be redeemed on participating e-commerce platforms like Amazon. Inbox Dollars also pays to credit and debit cards, such as Visa and MasterCard.
To request payments, you'll need to "Redeem" and then select "Request Payment." The minimum payout is $15 for your first payout and $10 for additional payouts. Note that payments cannot be stopped, refunded, or reversed once initiated, except by the system.
Is Inbox Dollars Legit?
Inbox Dollars is a legitimate revenue sharing and rewards platform that allows its users to make money on the side by completing numerous easy assignments. The website is free and easy to join, with a $5 sign-up bonus to boot.
Transparency is another key factor that makes Inbox Dollars legit. Every reward program on the website comes with an expected earning potential. This allows users to manage their expectations.
But the one glaring drawback to Inbox Dollars is that the company is only available in the United States. Besides, the pay can be deplorably low.
Still, these are not sufficient reasons to declare Inbox Dollars as a scam website.