Last Updated on January 24, 2023
Do you fancy your chances with the lottery? But perhaps you don't play as often as you'd like. After all, it's inconvenient to keep running to the convenience store (ironically) to get your tickets. Jackpocket was designed to allow players to buy tickets from the comfort of their own homes but how legit is this gambling app? 
What Exactly is Jackpocket?
As the name cleverly suggests, there's something in your pocket (your phone) that could win you the jackpot. Jackpocket is a lottery app that you can download on your phone and it allows you to buy tickets for your state's lottery games. You can literally buy a ticket while cooking breakfast or watching TV. You don't even have to get out of your pajamas.
To sum up this app; Jackpocket is not a lottery operator. It's a third party that allows players to buy tickets from the real lottery in a more convenient fashion.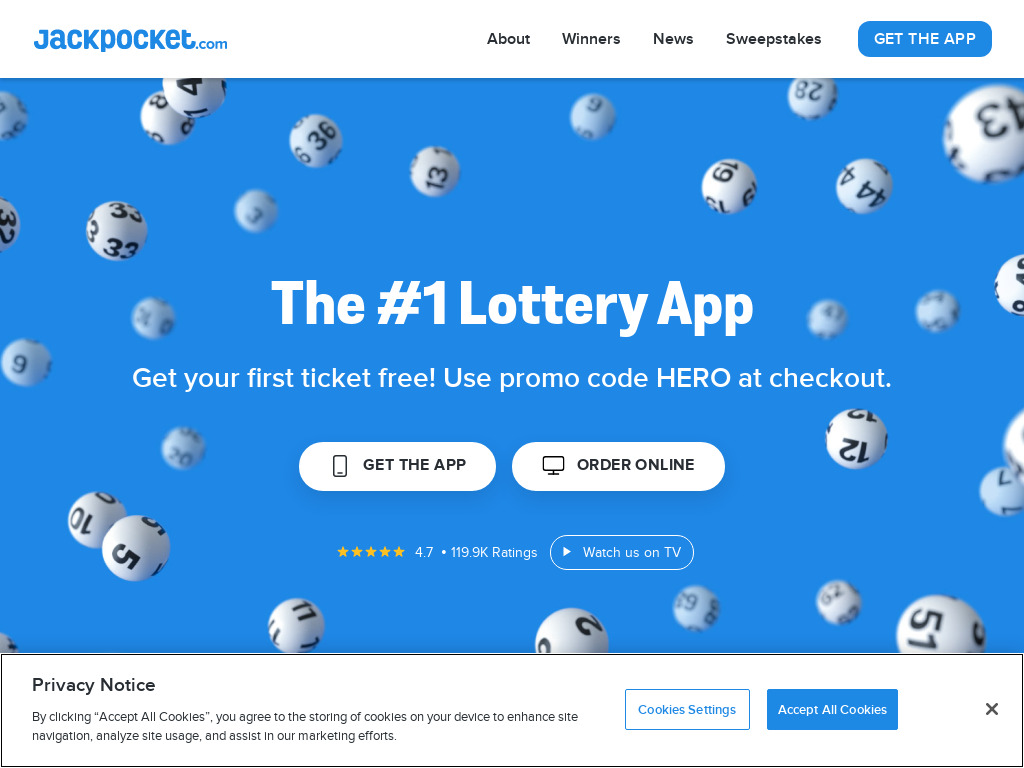 Is Jackpocket Legit or a Scam?
Jackpocket is a legitimate operation. When you buy tickets through this app, your numbers are legal and genuinely entered into the next lottery. In other words, you can win big if you select the winning numbers through Jackpocket. It's officially licensed to sell lottery tickets and can be downloaded from Google Play and the App Store. 
Can Anyone Use Jackpocket?
Unfortunately, not everyone can download and buy tickets through Jackpocket. There are some requirements. First, you have to be at least 18 years old. After you download the app and create an account, Jackpocket will verify your age before you can buy any tickets. Players must also be US citizens. Even so, the app is also not available in all US states so only those who live in qualifying states can play.
Can I Play Outside My State?
No. For example, two qualifying states are Arkansas and Colorado. If you live in Arkansas, you cannot play the lottery games being held in Colorado. 
What Games Are Available On Jackpocket?
Jackpocket doesn't offer the same games in every state. You need to check what is available in your location. But at the moment, the games that are available include Powerball, Mega Millions, Take 5, Pick 10, New York Lotto, Cash 4 Life, and Win 4.
How Do I Get My Jackpocket Ticket?
So, how does Jackpocket work? The good news is that the process is very simple. You first need to create and fund your Jackpocket account. You can then choose your numbers and order your tickets. The app will email you proof of the transaction, including the ticket's serial number. You can also view your tickets on the app itself. 
In short, you will never hold all of your tickets in your hand as a physical slip of paper. But it's still 100 percent legal as a lottery ticket. The only time that Jackpocket will send you a ticket is when you win big (more on this in a moment). 
But in a way, these virtual tickets are better protected than old-school tickets. They cannot fall out of your pocket or get stolen by somebody. Even when you receive a ticket, Jackpocket makes sure that you are the only one who can claim the prize. 
How Do I Fund My Jackpocket Account?
You can easily fund your Jackpocket account. The app has several available options, but these may vary according to your location. You can expect to see some or all of the following. Jackpocket accepts all major debit and credit cards (like Mastercard, Discover, and Visa), PayPal, direct deposit from a linked bank account, Apple Pay, E-check, Play+, and Venmo.
How Secure is the Jackpocket App?
Jackpocket is remarkably secure. The company takes decent steps to protect your personal details, your tickets, and your winnings. Jackpocket doesn't store your financial particulars, so you don't have to worry about sensitive data being stolen. This company has also passed strict assessment and approval by the International Responsible Gambling Compliance Assessment Program. 
How Does A Jackpocket Lottery Pool Work?
A lottery pool allows you to play as a group. Everyone pitches in a small amount but as the pool grows, so do your chances to win. It's a good way to increase your odds without actually investing more money in lottery tickets! 
The Jackpocket app allows you to join a public pool (basically a group of strangers) or a private pool, which you create and isn't open to the public. Should your pool win anything, the proceedings are evenly split among the ticket holders. Take note, however, that the winnings are split between the total number of tickets, not the players. So, the more tickets you have in the pool, the more winnings you'll receive. 
What Fees Do I Have to Pay?
When you buy lottery tickets at the convenience store, nobody expects you to pay any extra fees. But what about Jackpocket? The company doesn't take anything when you buy a ticket. It doesn't even demand a cut of your winnings. 
However, it needs some form of income to continue operating. Jackpocket will take a percentage when you fund your account and this can range between 7 and 10 percent of the amount you deposit. 
How Do I Claim My Winnings?
Some more good news! Once you have a winning ticket, you don't have to jump through a hundred hoops or struggle with poor customer service. If your winnings are equal to, or below your state's threshold, then the funds will be credited to your Jackpocket account. You can withdraw your winnings or use them to buy more tickets. Make sure you know what your state's threshold is! This amount is usually $600. 
However, if your winnings total a larger amount, then Jackpocket will send you the physical ticket via secure mail. You must then sign the ticket and present it along with your ID at your state's lottery department before you can redeem the prize.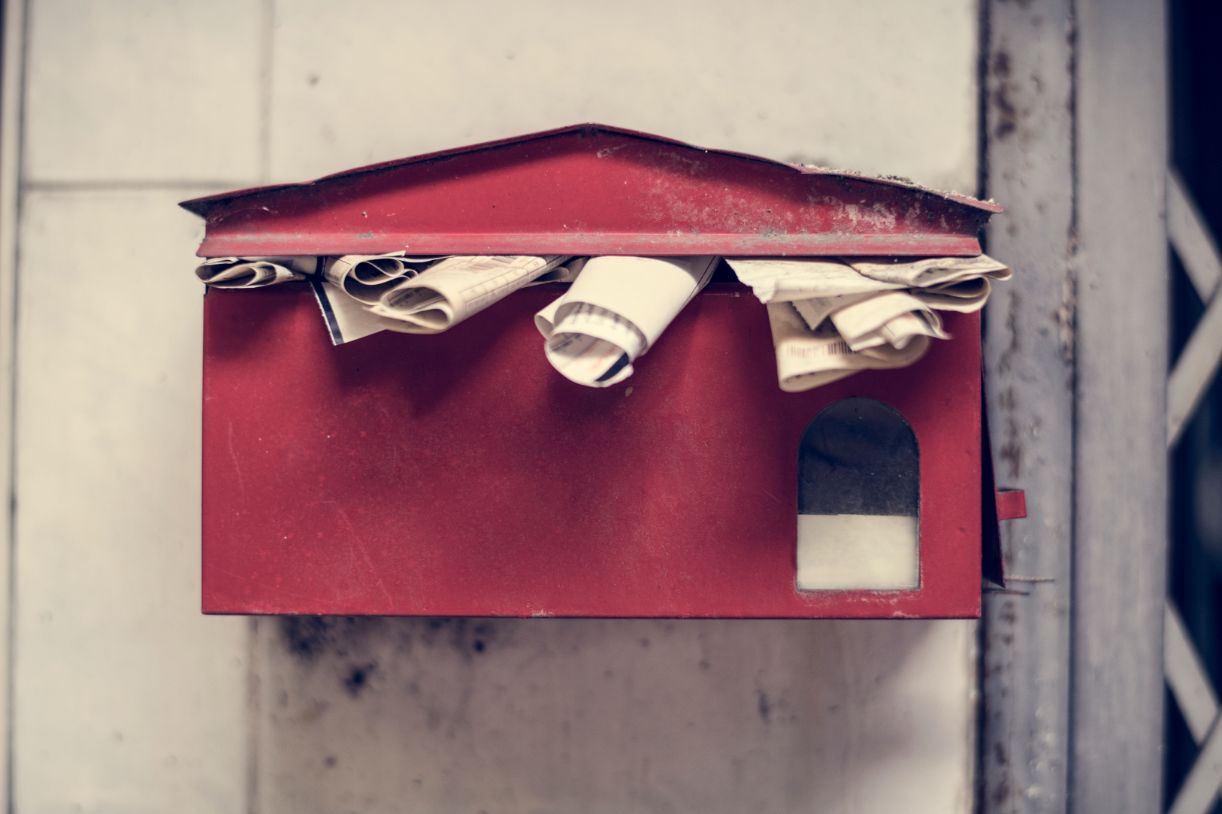 Our Verdict on Jackpocket
After a thorough look (and an office pool of tickets!), our verdict is that Jackpocket is a legitimate and safe app to use. We love how user-friendly this operation is. Other great points include low fees, that no fees are subtracted from your winnings, a secure operation, and the ability to create pools. 
However, nothing is perfect and we did notice something that, perhaps, you already picked up on yourself! Not buying lottery tickets because you don't want to get in your car and drive to a retailer can put healthy brakes on one's gambling habit. But Jackpocket makes buying a ticket an instant option, regardless of where you are. This can, in some cases, lead to overspending. 
But if you are a lottery fan that stays within a certain budget that won't harm your financial responsibilities, then there is no reason why you shouldn't use Jackpocket. It's safe, it's easy to use, and nobody but you can claim your winnings!